wedding story book fine art wedding photography prints wedding story teller Finland Julia Lillqvist

For my analog friends, no screen
should stand between you and your memories.
I have vivid memories of the first disposable camera I got to bring with me during a class trip and how exciting it was to go through the images when they arrived in an envelope from the photoshop. Many were blurry or dark but it didn't matter, once they were printed on paper they all seemed like treasures.
Both the photograph, and the memory it reminds us of, is highlighted when we can hold it in our hands. Since I know how easily photographs can drown among the files of one's computer I strongly recommend you make prints or photo books out of the photos I create for you.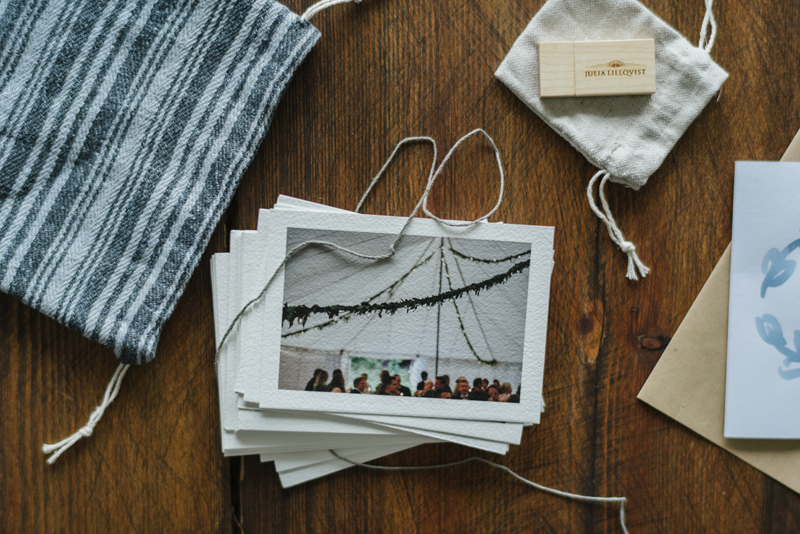 Prints
I deliver high quality jpg-files from all sessions, meaning you're free to make or order your own prints. However, to guarantee the photographs I've created for you are printed correctly with the original photos color and contrasts, I recommend you order them through me. I'm a qualified photographer and have studied printing and after that invested in a professional printer of my own so that I can offer you the best.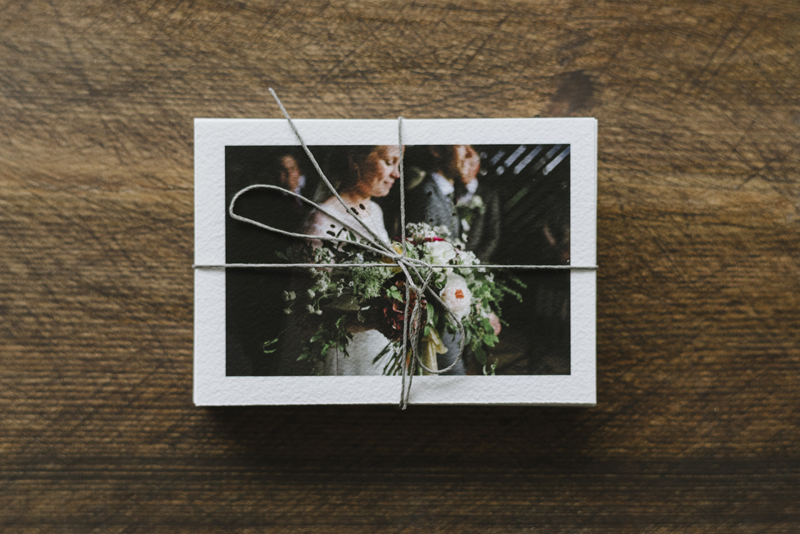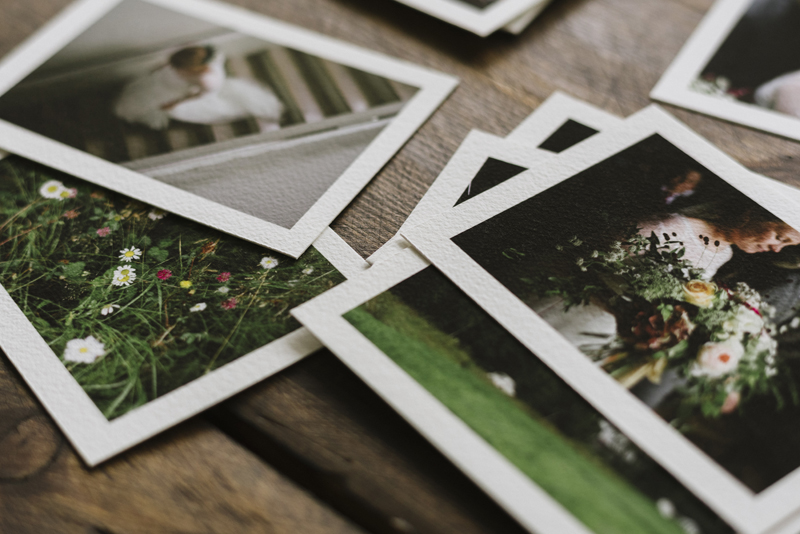 You can order prints with any session you book me for. I've put together different packages, where the Kino format is a collection of 24 photos, mimicing the postcard photos you used to receive from a disposable camera. The Medium format on the other hand is a package with larger prints in varying sizes meant for framing. If you have more specific wishes you're also free to make custom orders in sizes up to A3+ (32,9 x 48,3 cm).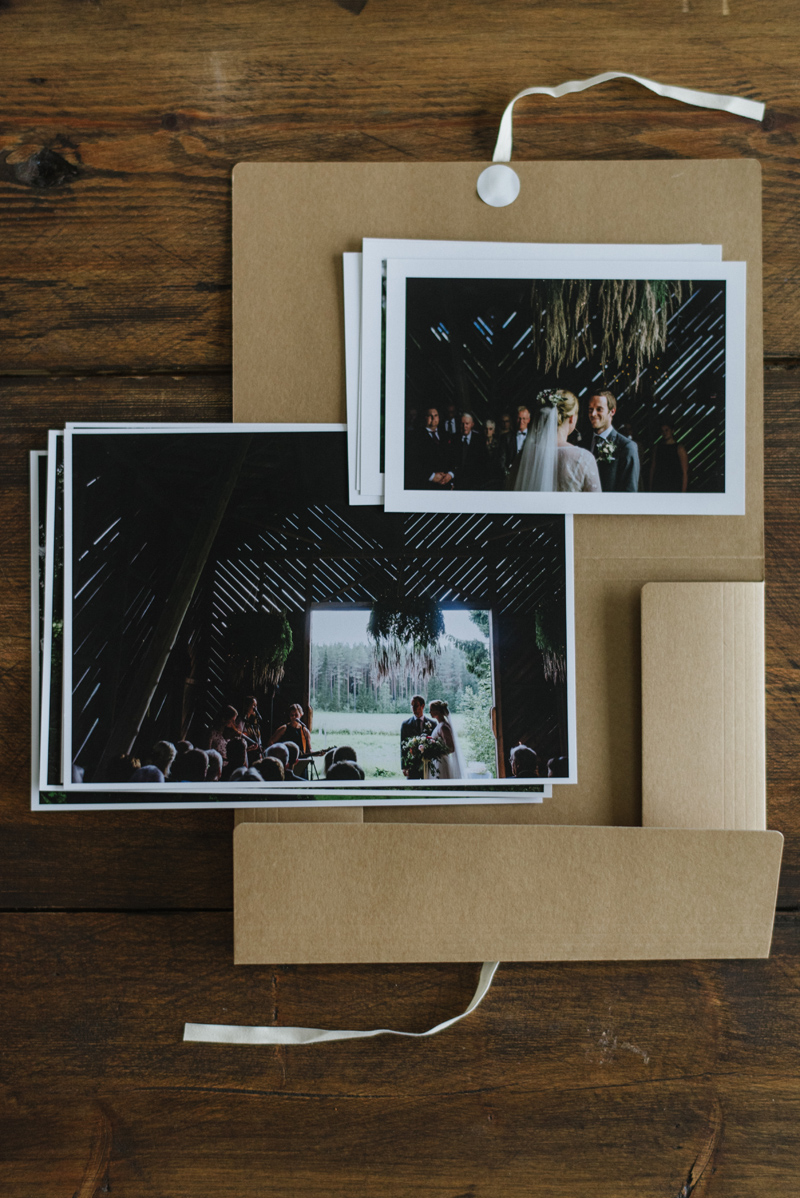 All prints have two different paper alternatives, a smooth matte paper or a textured aquarelle paper. Below you can see an example of the same photograph printed on the two different papers, with the aquarelle on the left.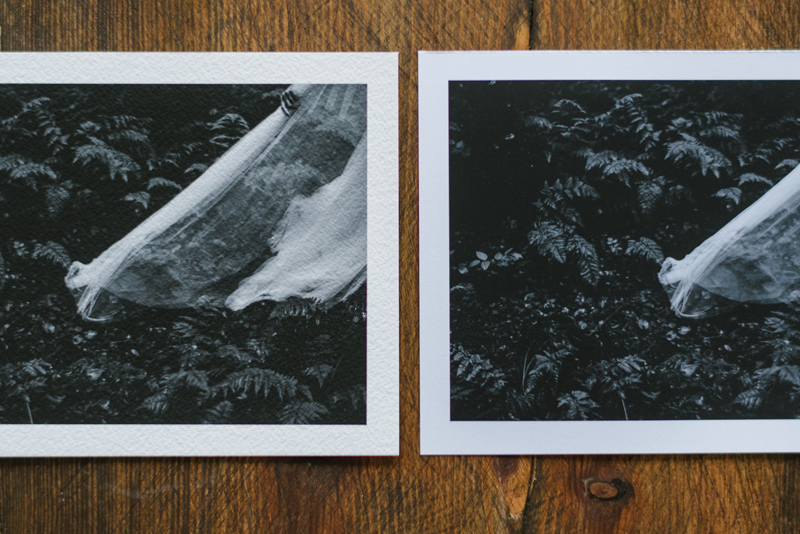 The Story Book
The story book is meant as a memory from your wedding day, but is also available for other more lengthy documentary sessions such as family sessions. It stands the test of time and you know that this is a story you'll never grow tired of since it's all about you and your happiest memories.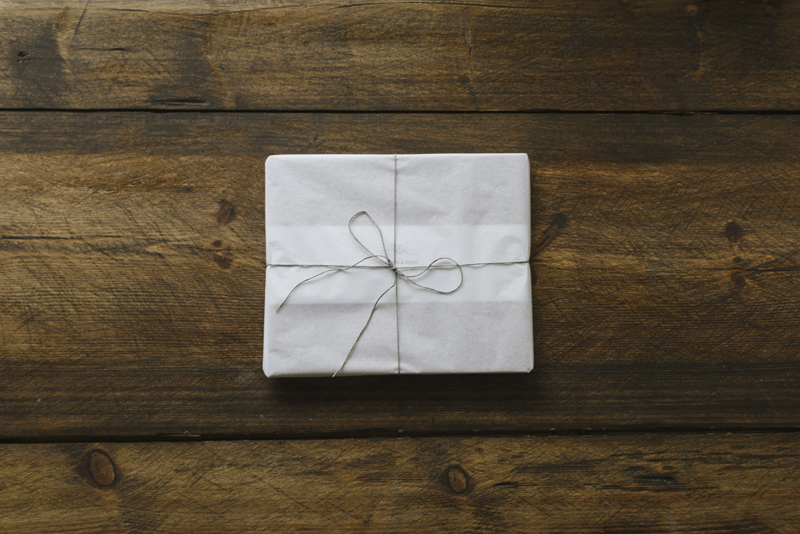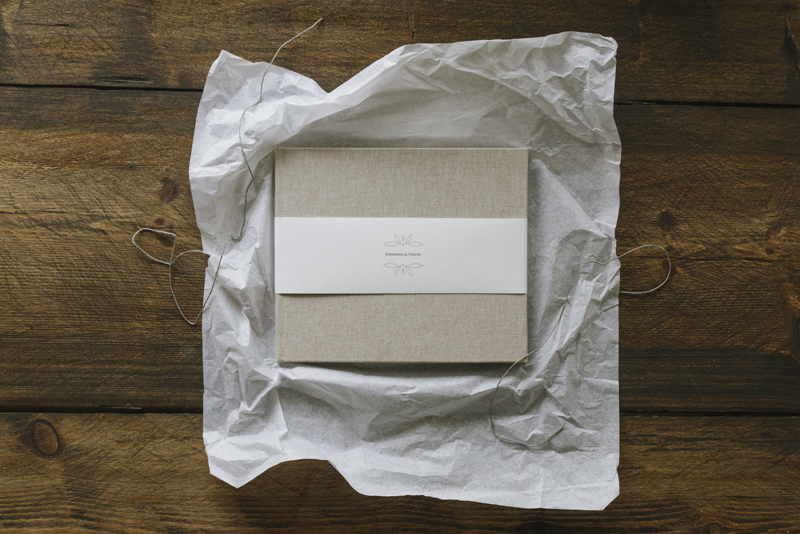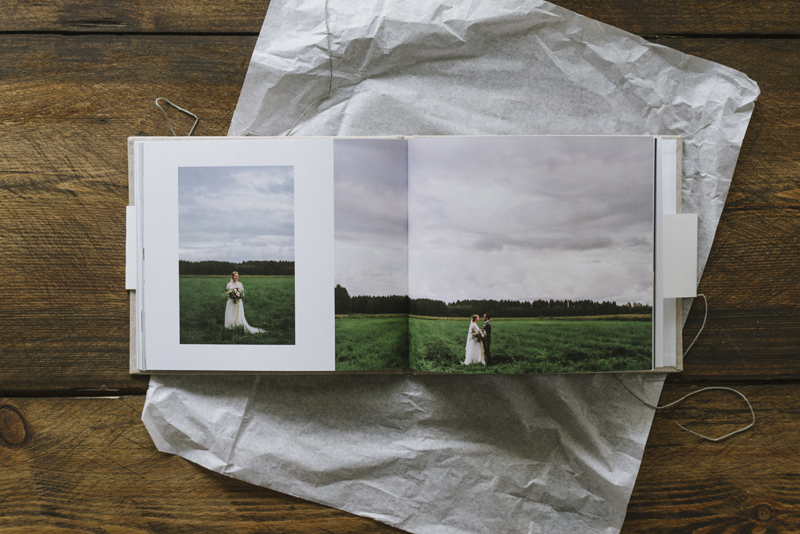 I will pick the most telling moments and create a layout that highlights the story of your day. Before the book is send to print I'll send you a PDF that you approve or request changes to. For print I use a firm that I've worked with before and I know can guarantee the best quality.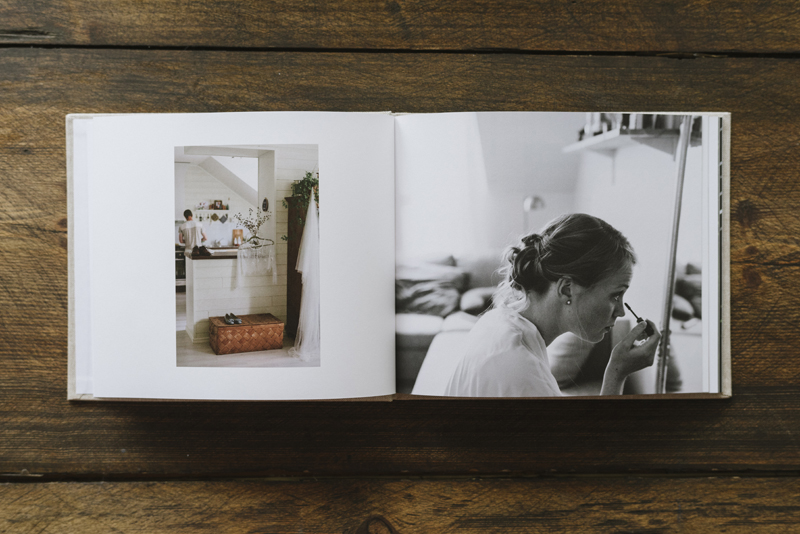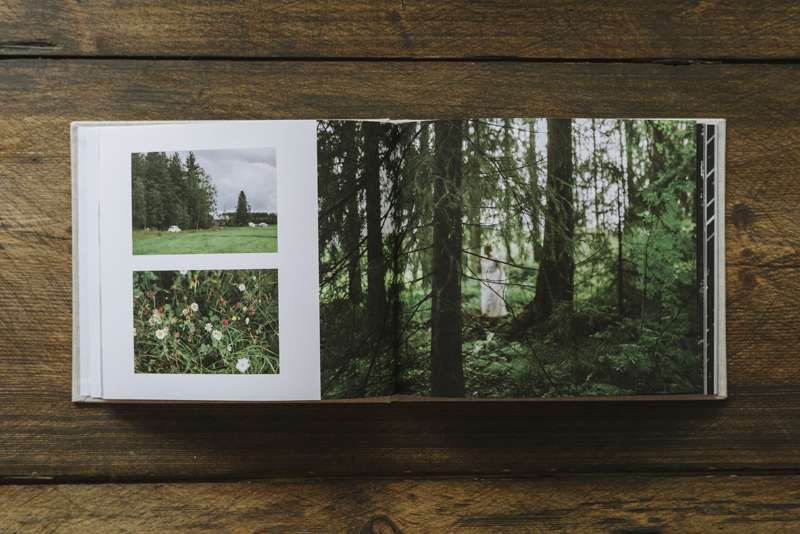 Delivery
The best thing about running your own business is how you're able to incorporate your own values in your work. For all my products and deliveries I use ecofriendly materials whenever possible and I also do a lot by hand, as with the drawstring bags made from recycled fabrics. These bags are used for all my deliveries and it gives me a lot of joy to get to create something that I know is not only beautiful but also in line with my values concerning sustainability.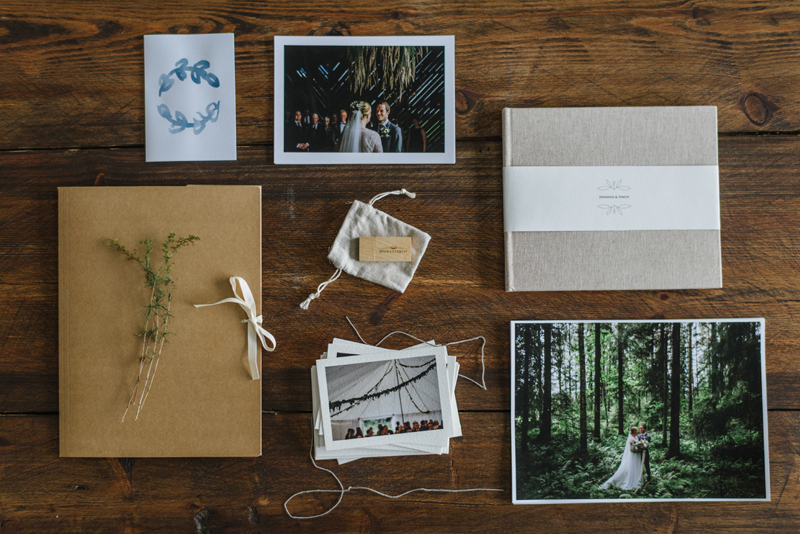 Does this look like a package that would make you happy? Get in touch and I'll tell you all about the memories I want to create with you.