Häävalokuvaaja Turku Kakola Hotel Häät 
Looking back at 2021, I am amazed by the beautiful celebrations that I got to take part of. Back then I was so busy with the renovation of what is now our home, that I really had no time to relish in the memories thought and quickly had to move on to the next story just to keep up with the workload.
That's life, sometimes it moves so quickly that you can hardly enjoy the wonderful things around you. This just might be the best reason I've found to why professional photography is worth it, because with a photo story like this one, it's easy to go back and enjoy what was.
Anna and Ville's wedding day was soft and colorful, relaxed yet incredibly festive. The weather was absolutely perfect and we got soft light and mild temperatures to enhance the shifting landscapes. After the ceremony in what might be Turku's most beautiful church, Mikaelinkirkko, it was just a short walk to the Kakola hotel, which only 15 years ago was still a working prison. The the old prison chapel is such a unique backdrop for a wedding reception and with the many colorful details the old prison really just felt warm and inviting.
All in all it was just the perfect day for a fall wedding and Anna & Ville seemed to enjoy every minute of it. I am thankful to have gotten to document this beautiful couple and their celelbration.
Now, let's have a look at the first prison-themed wedding I've ever seen. Here's to Anna & Ville.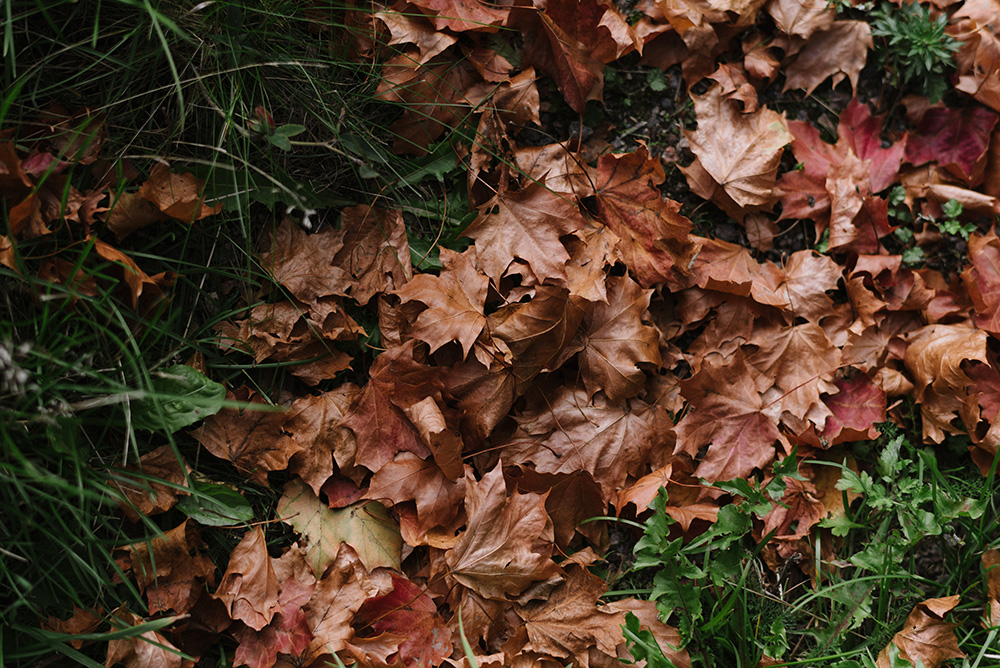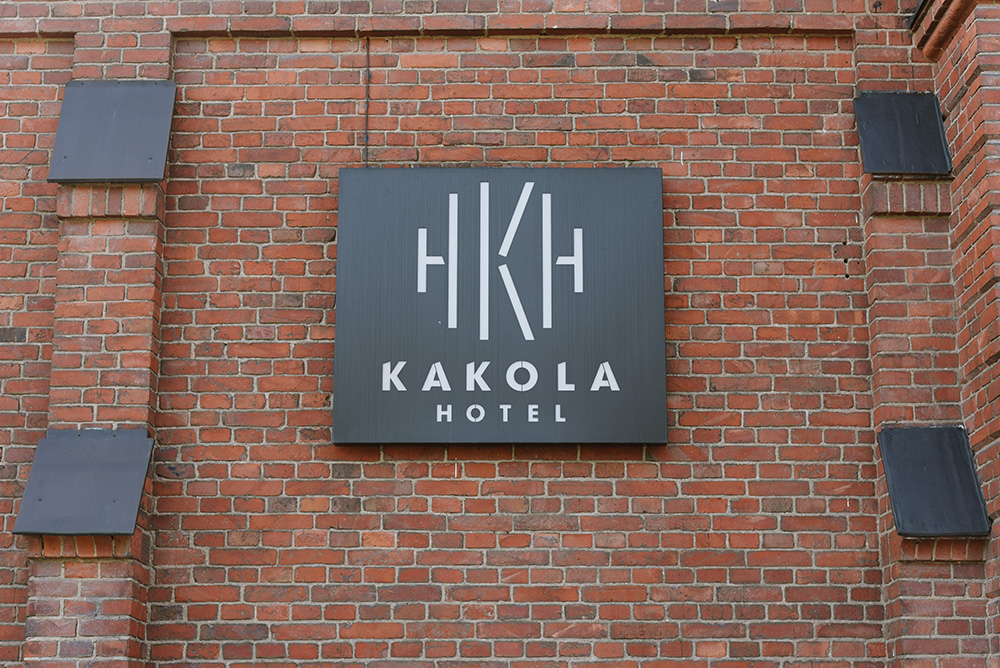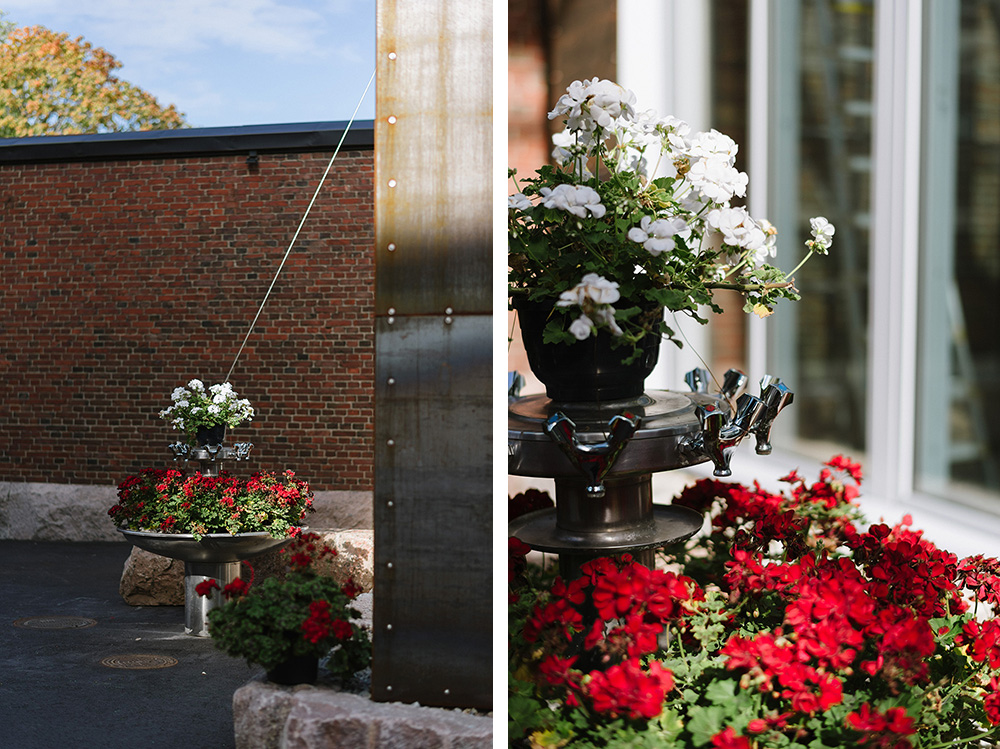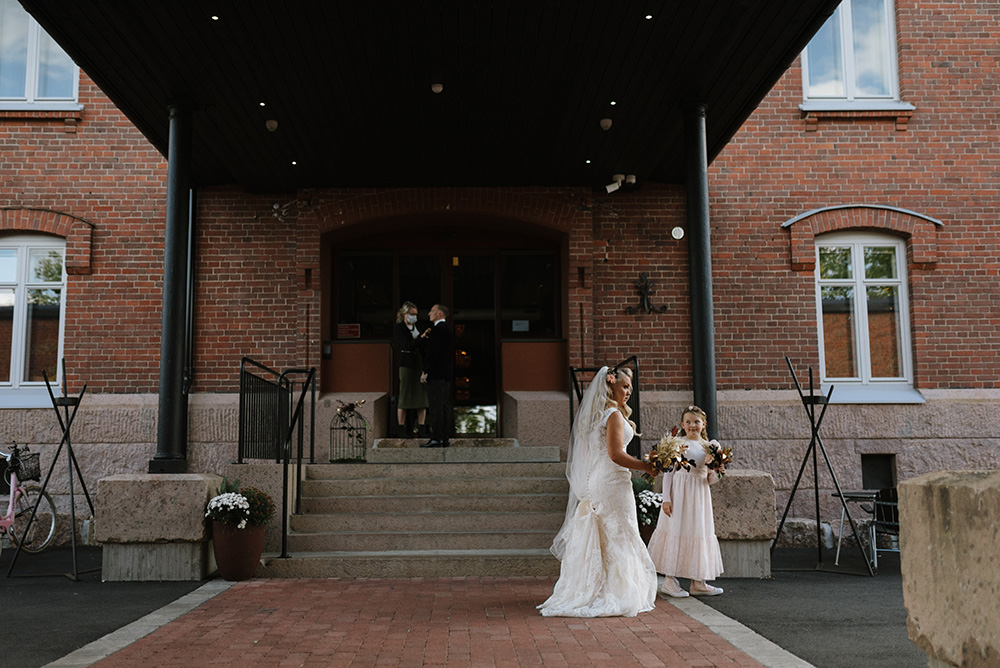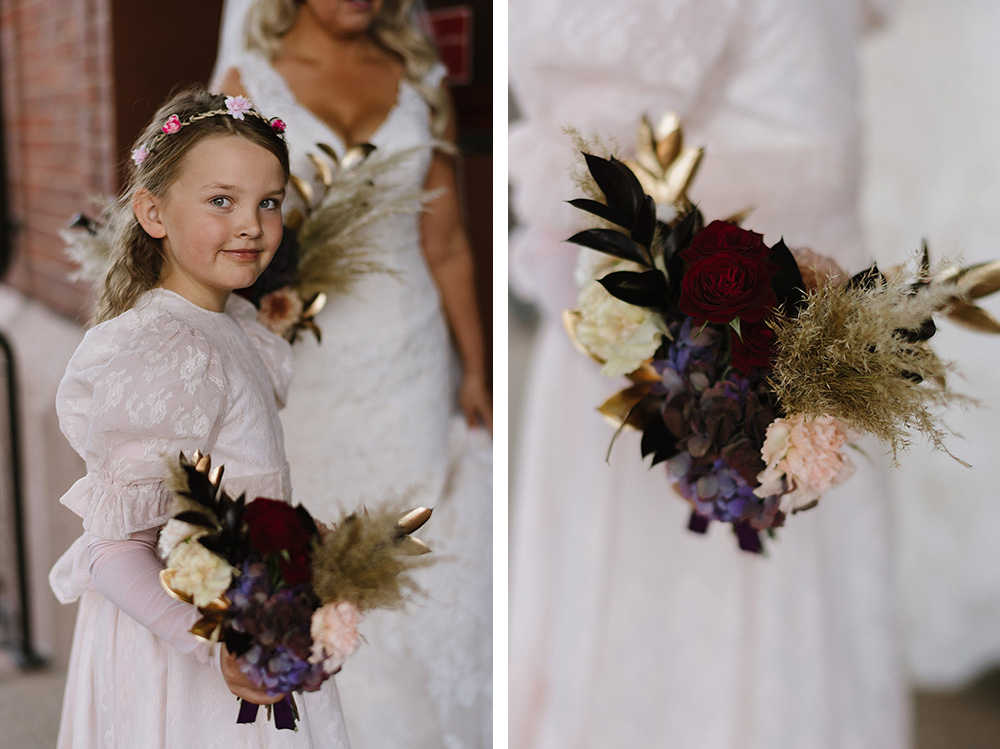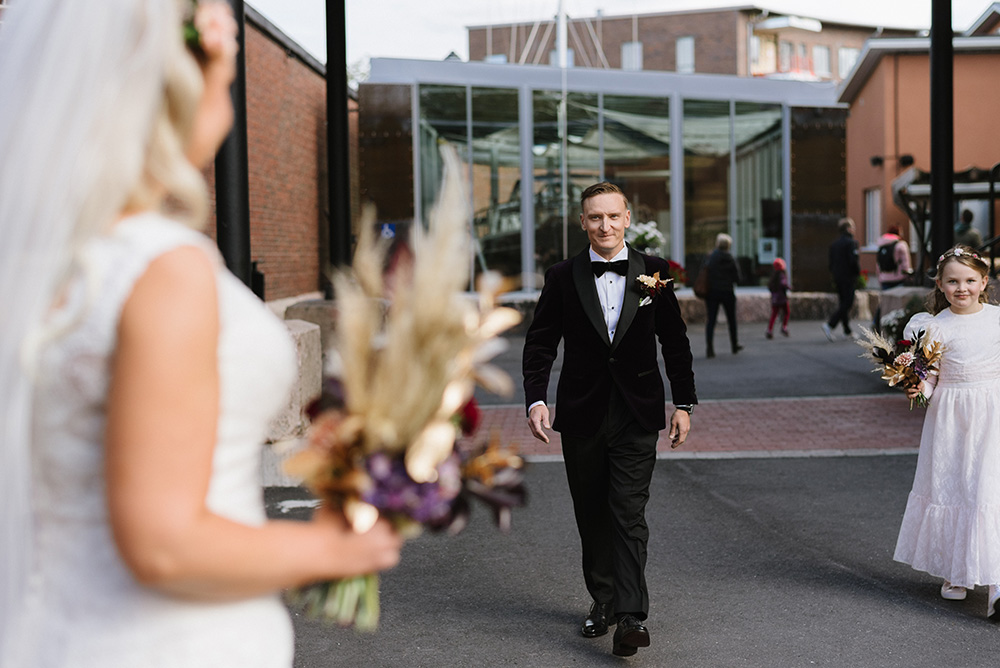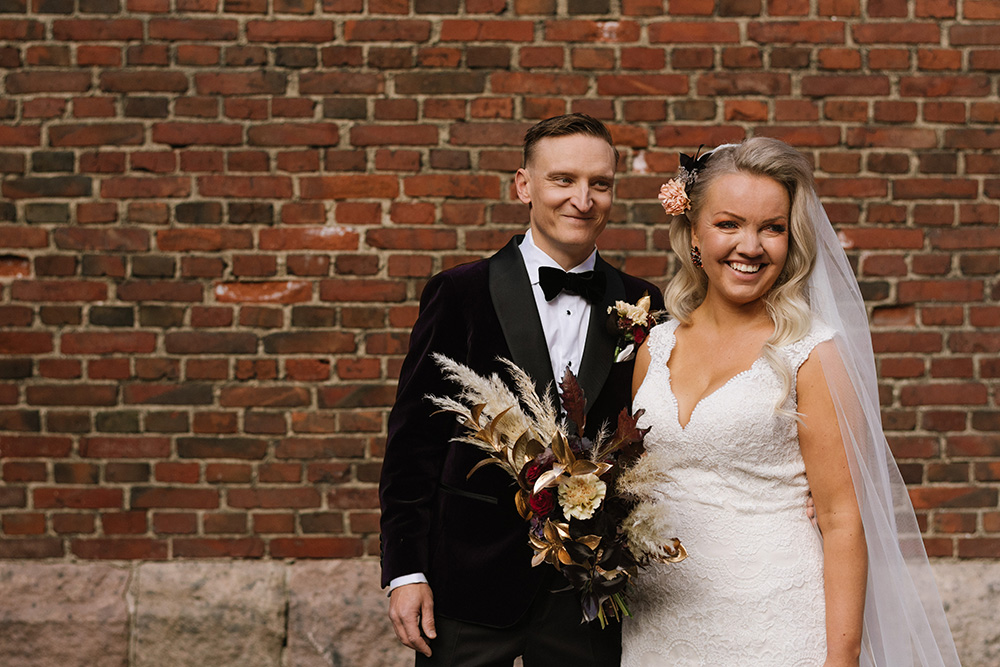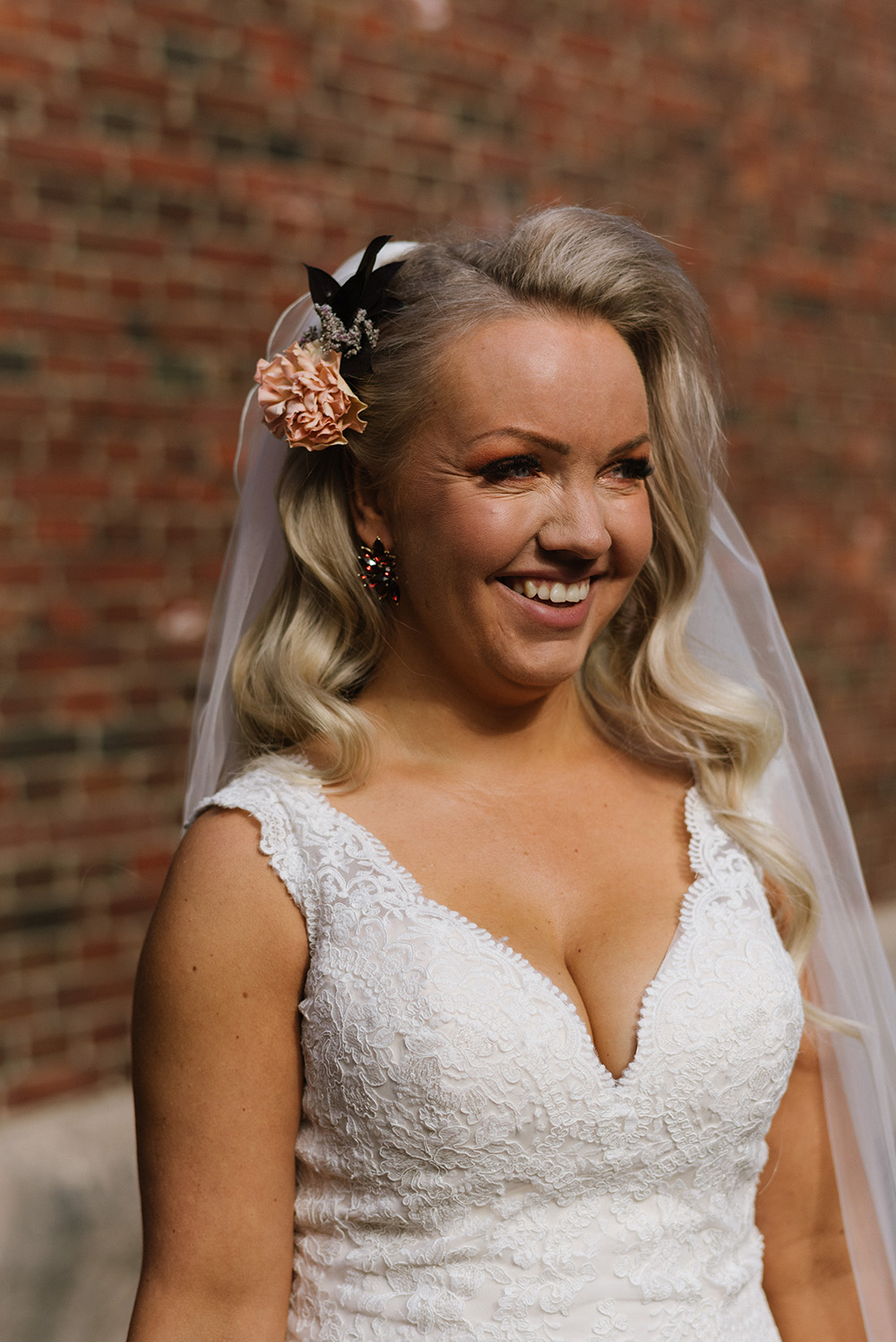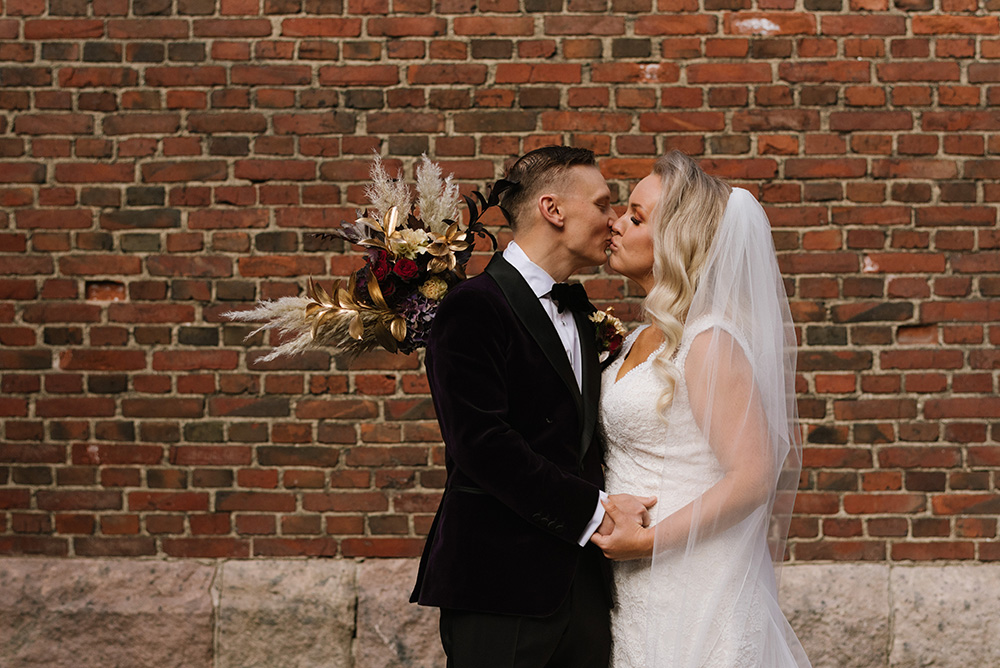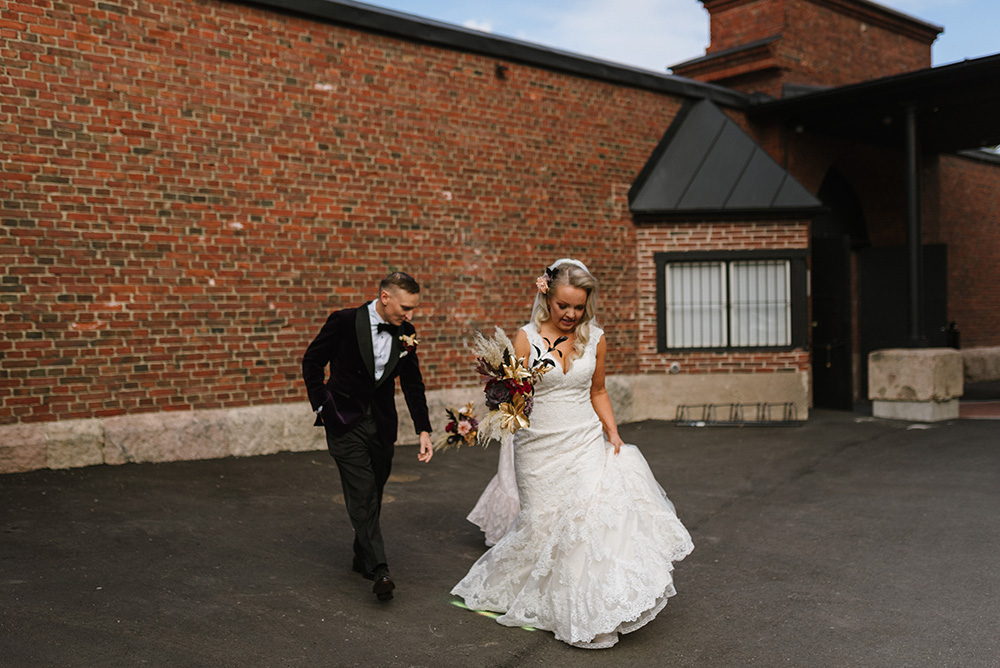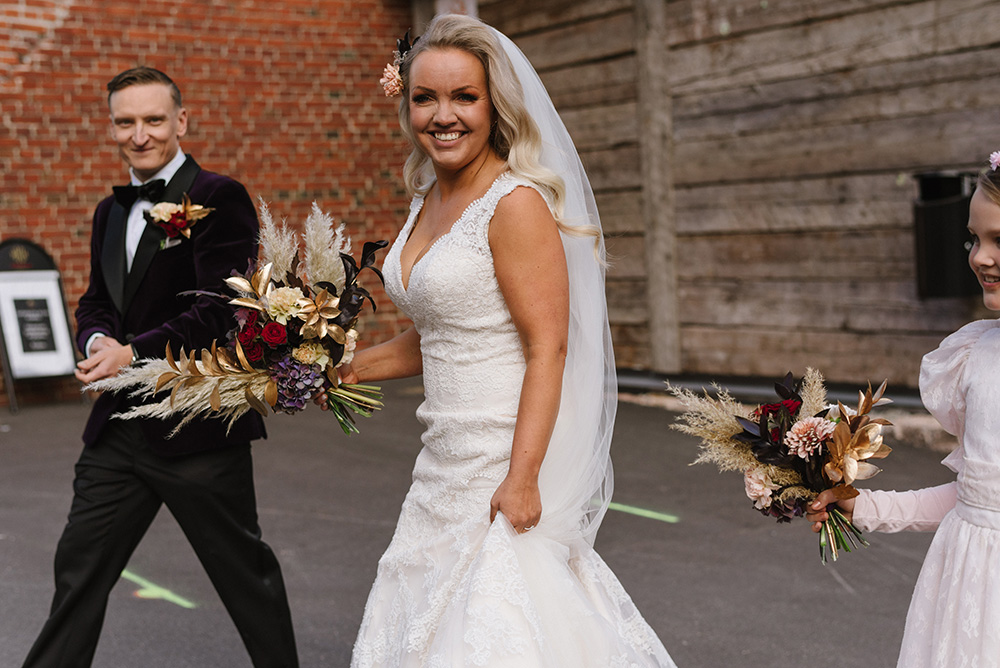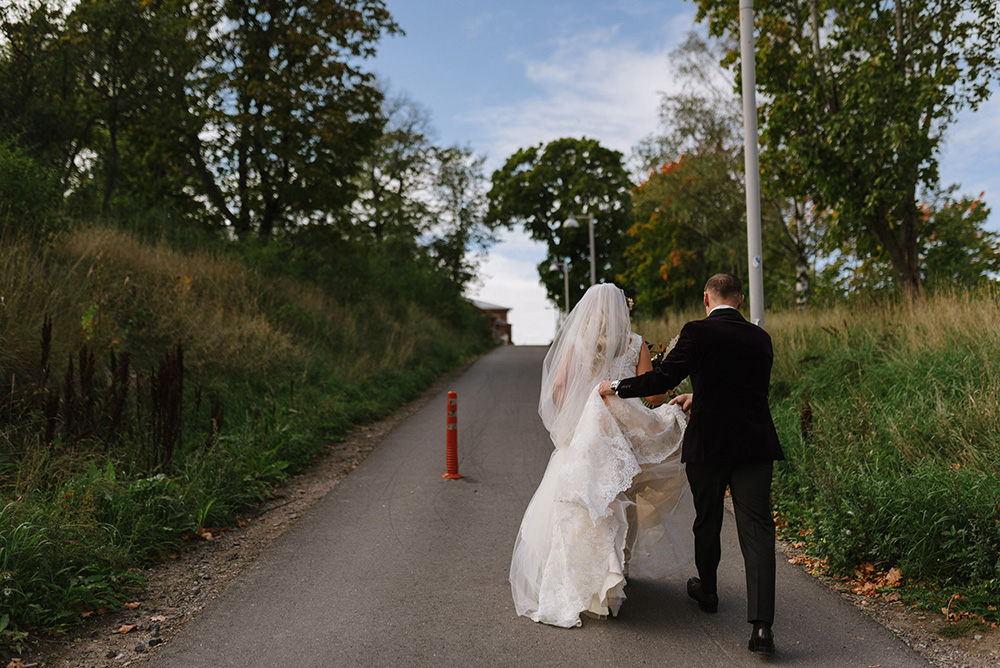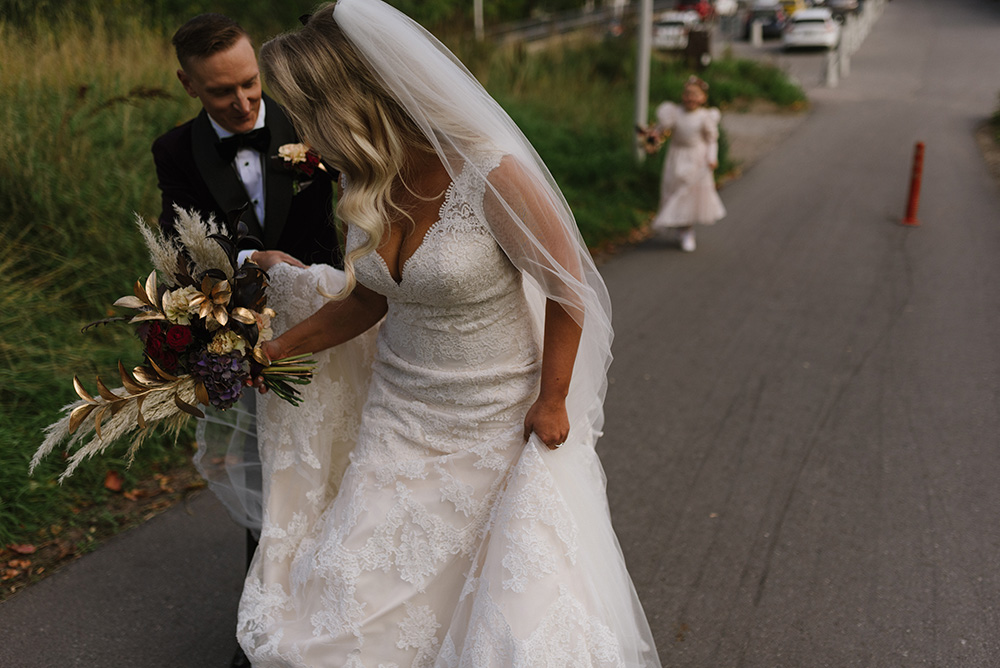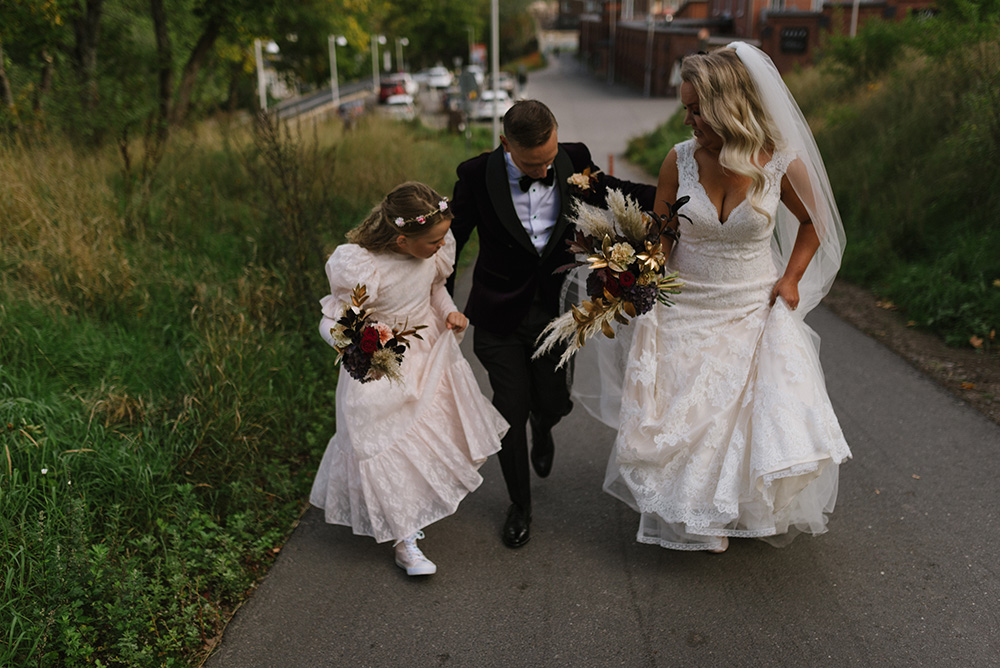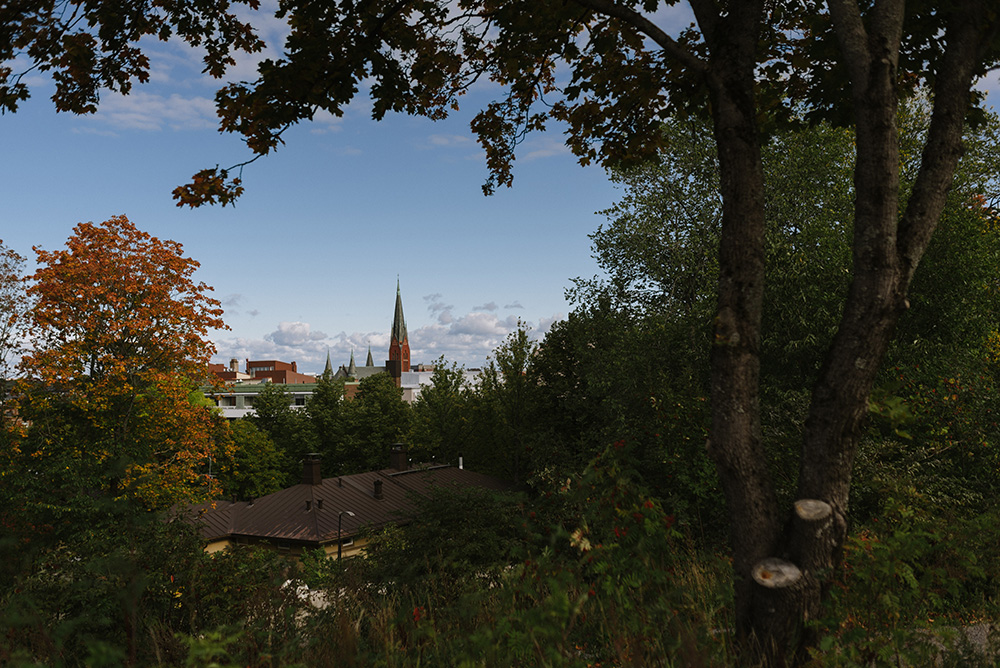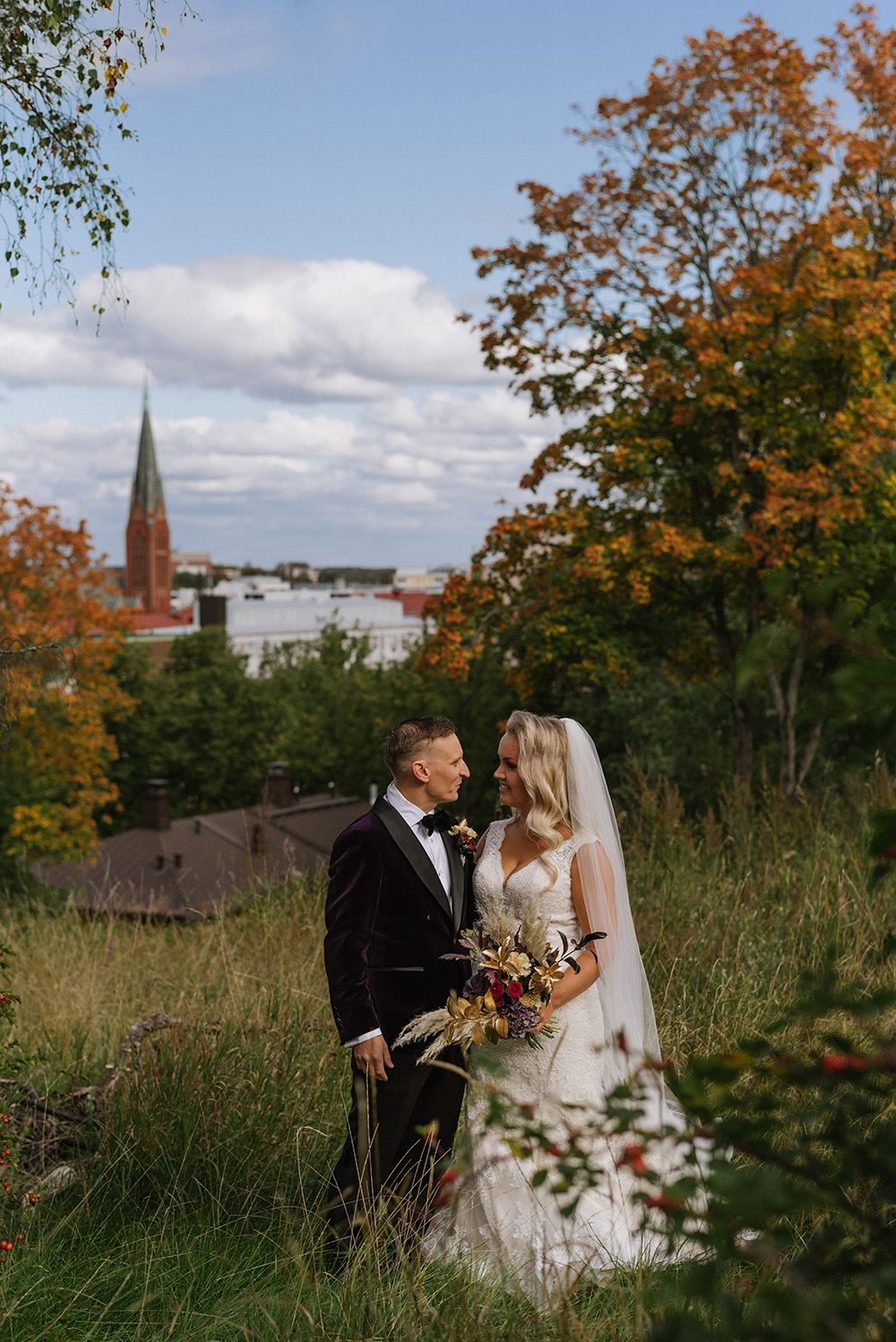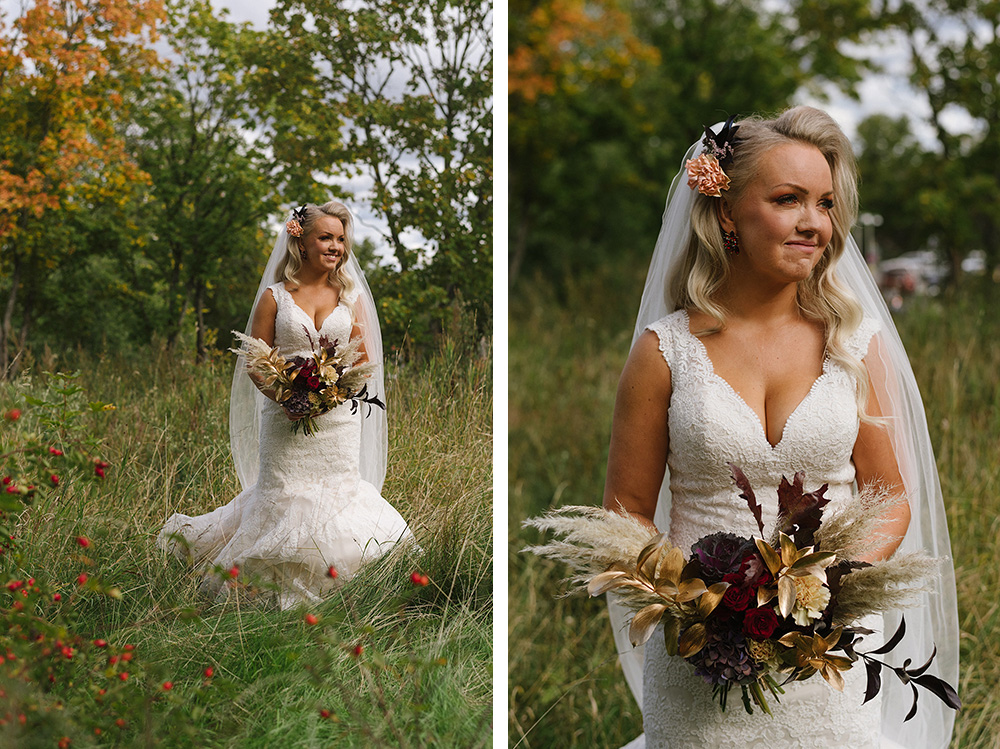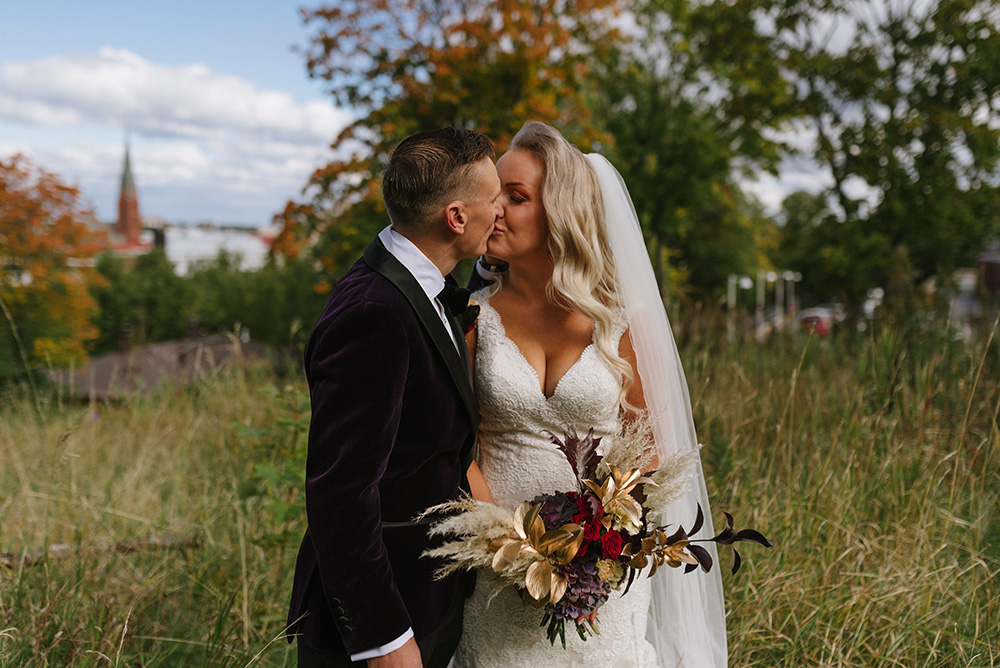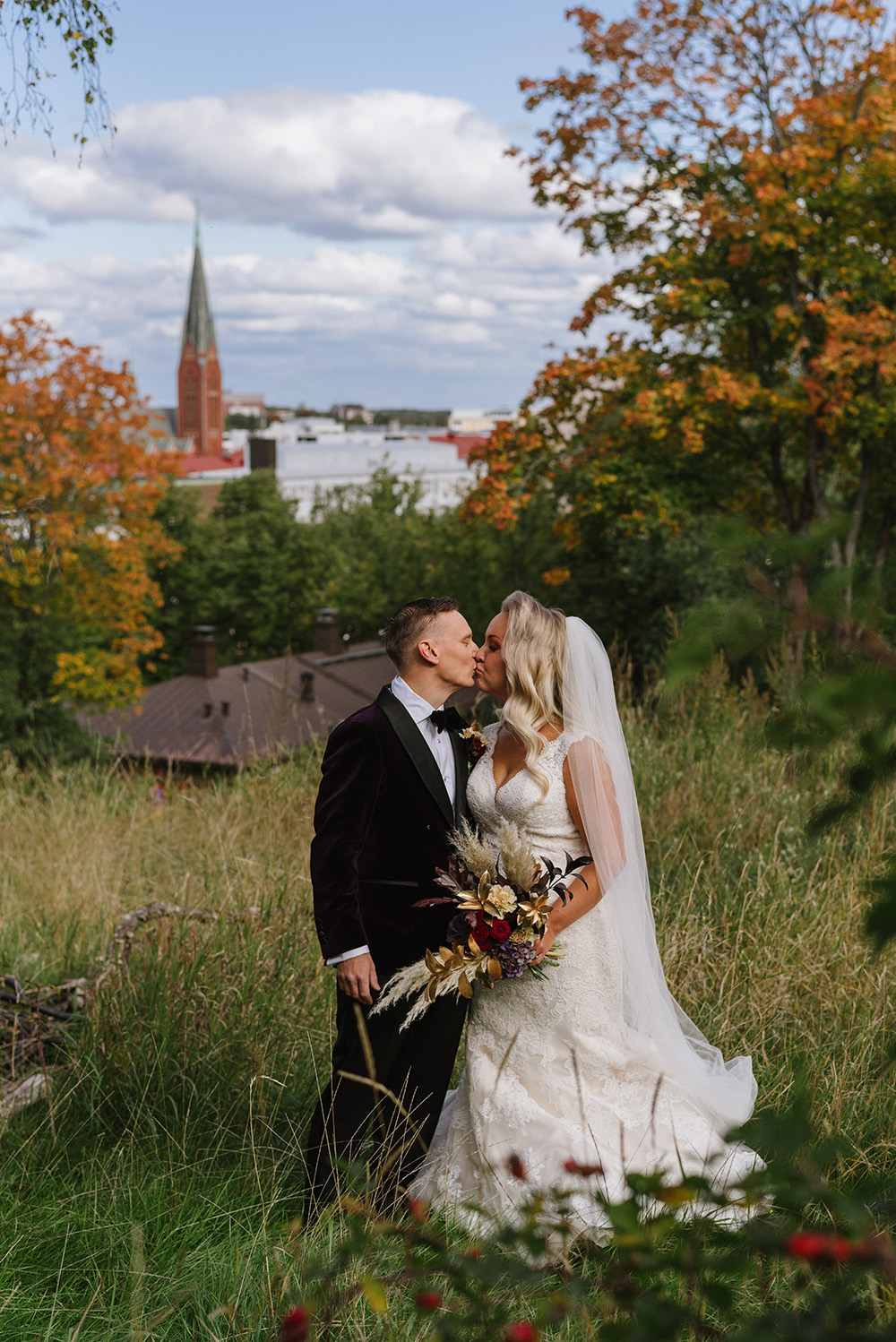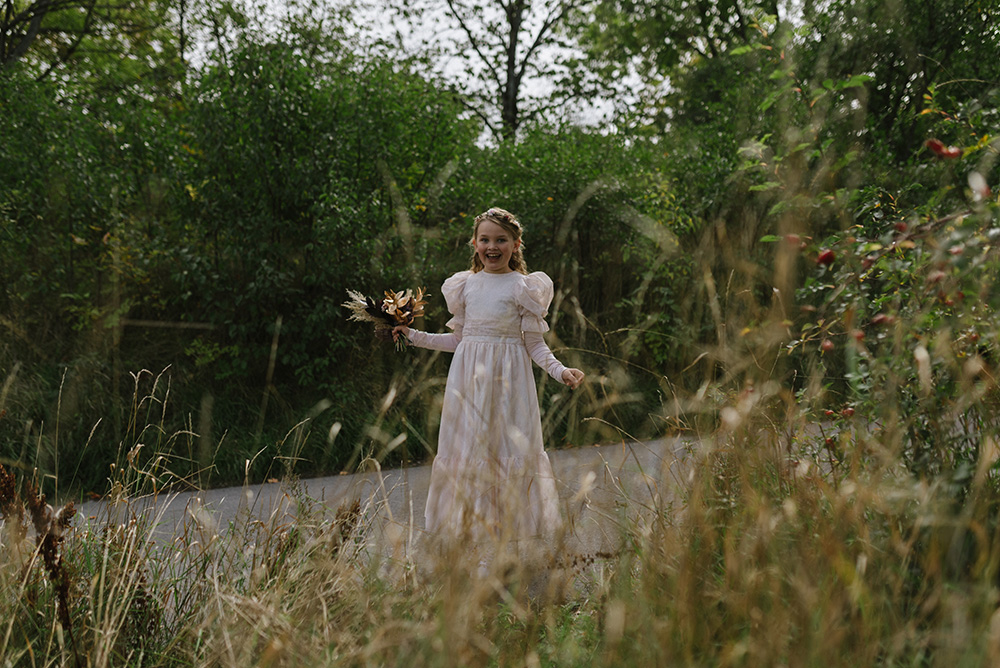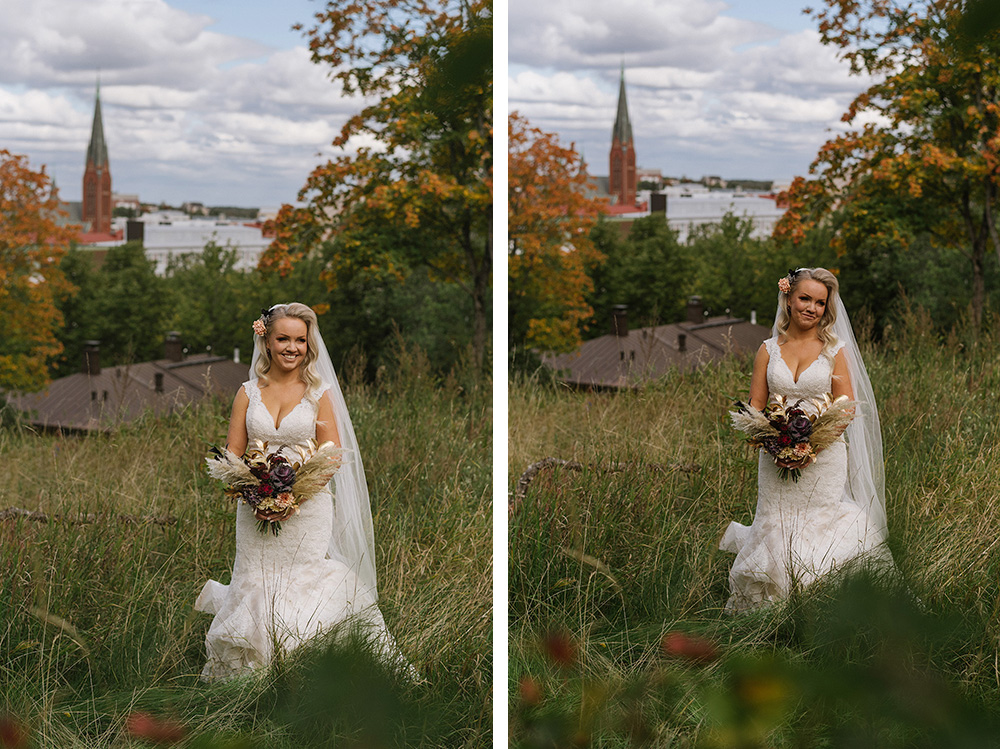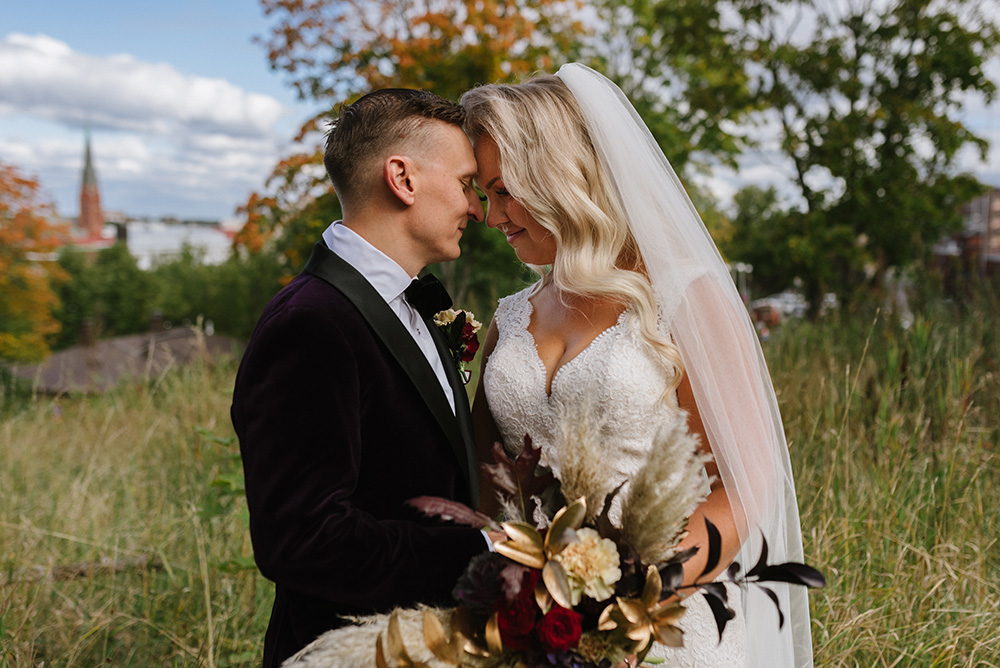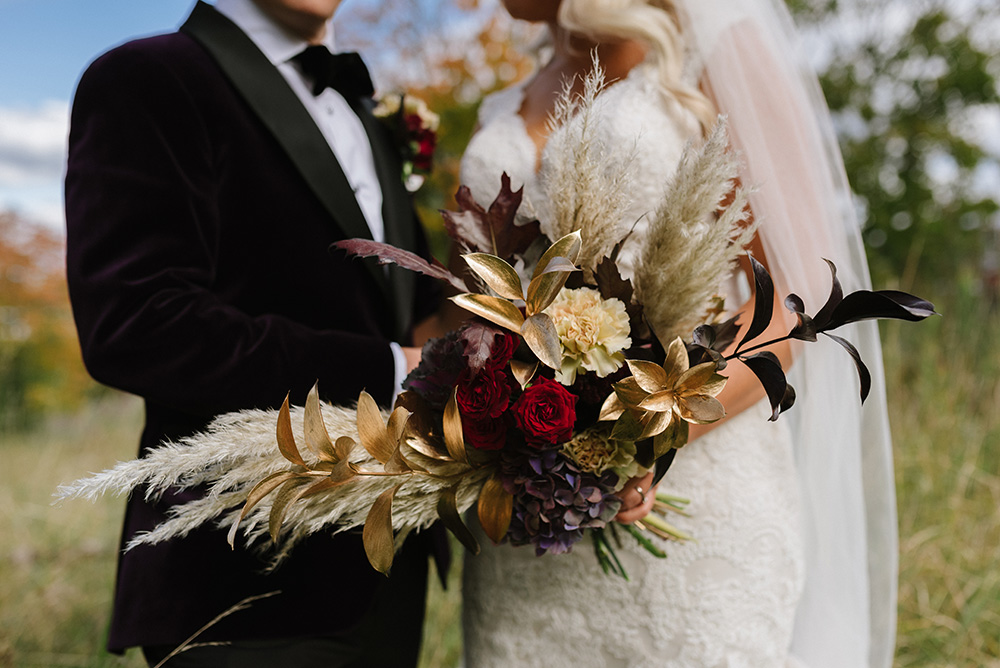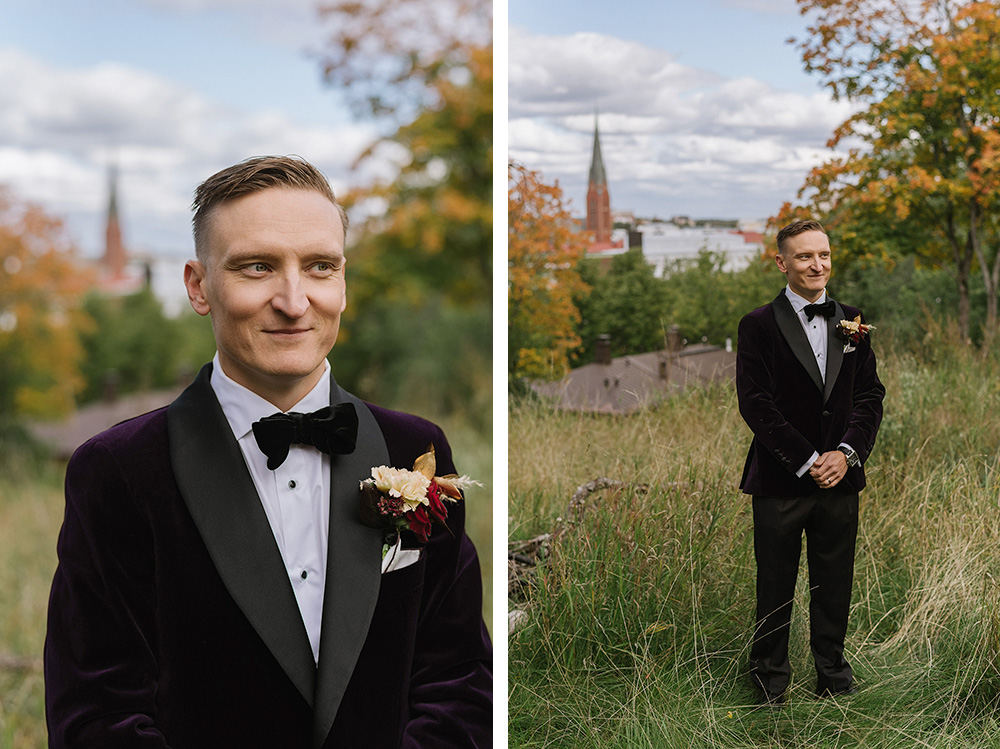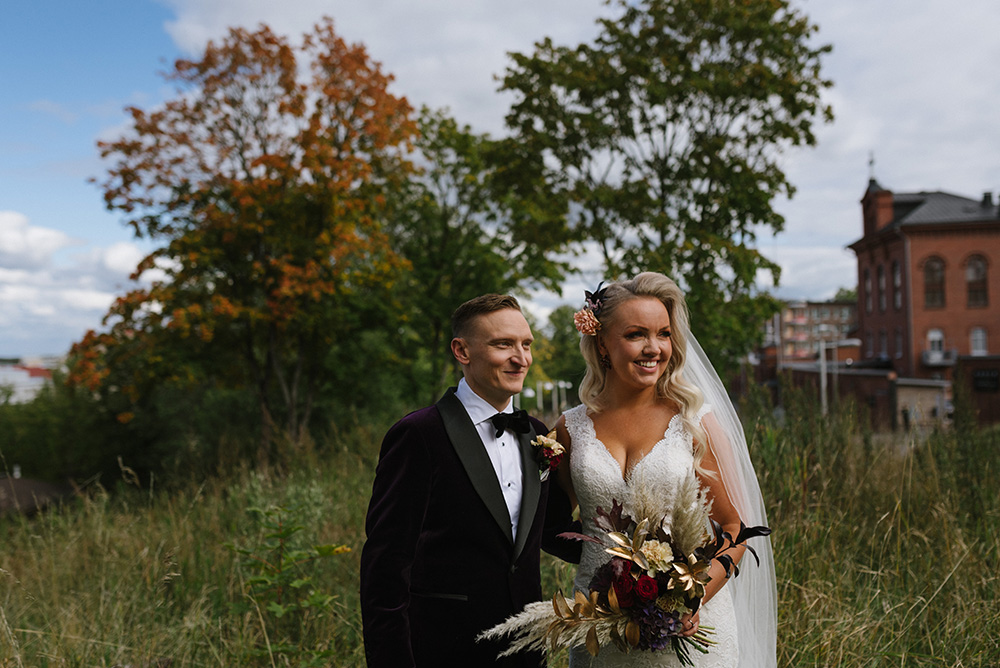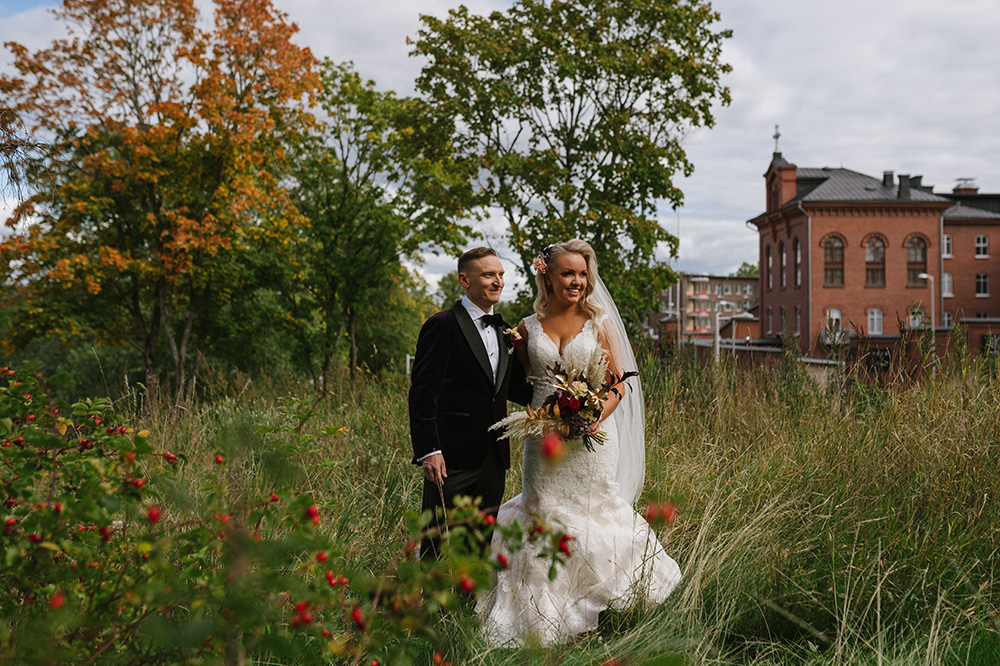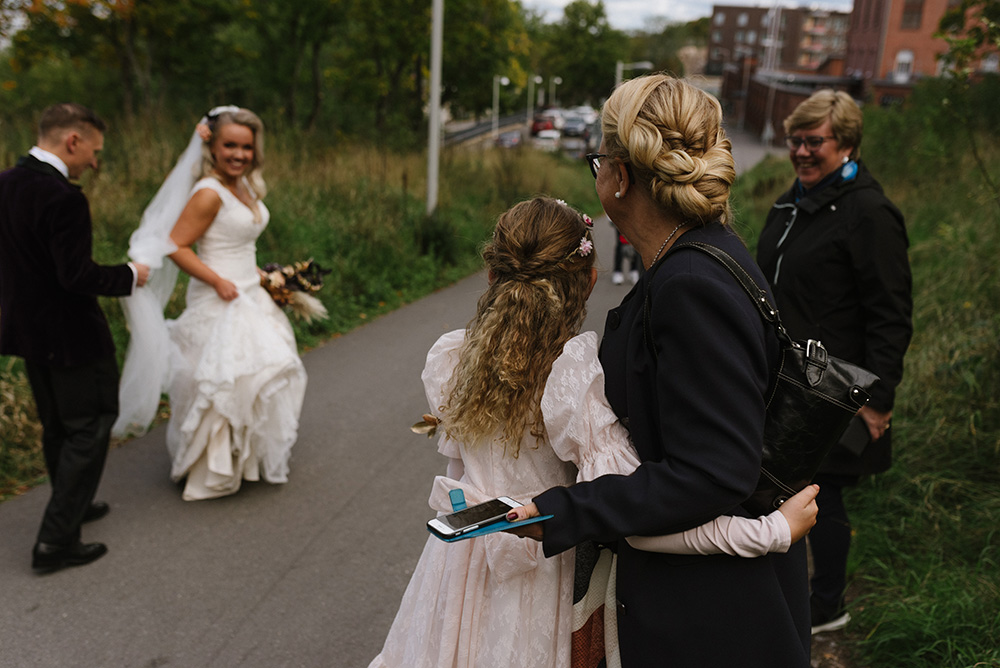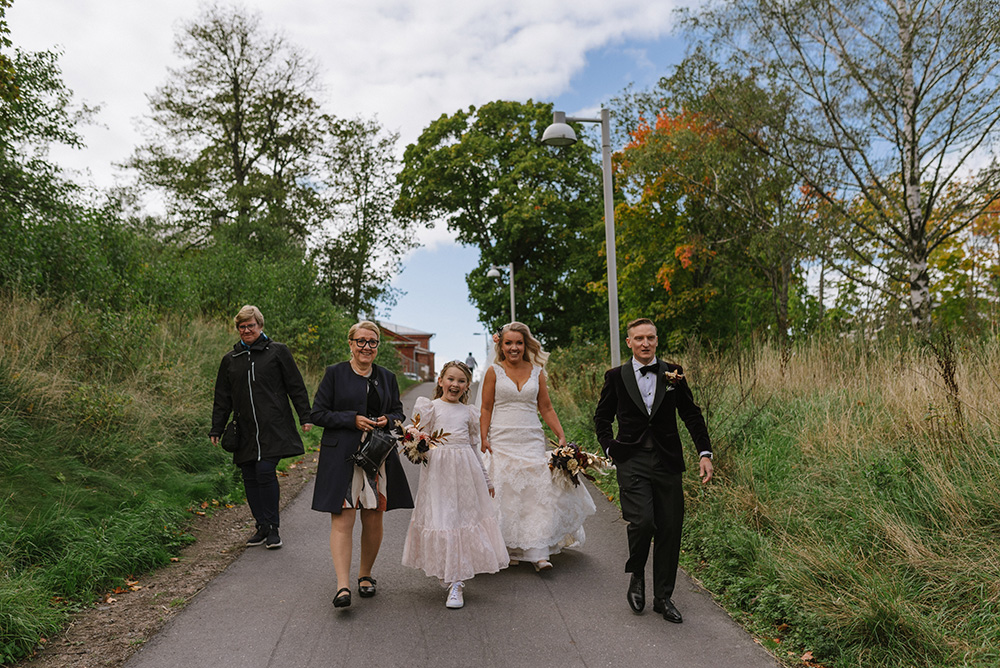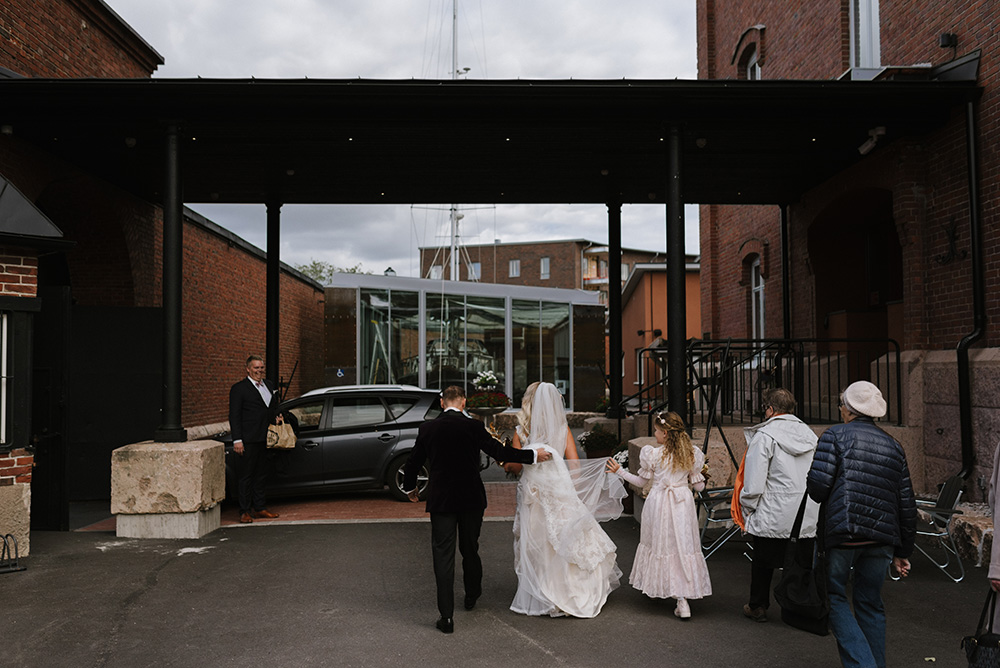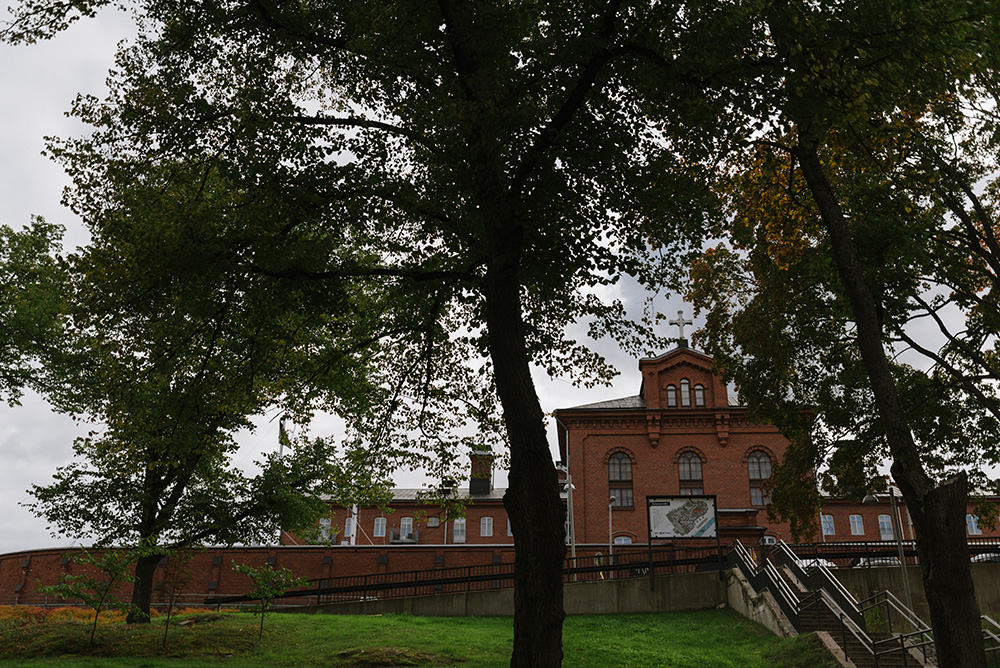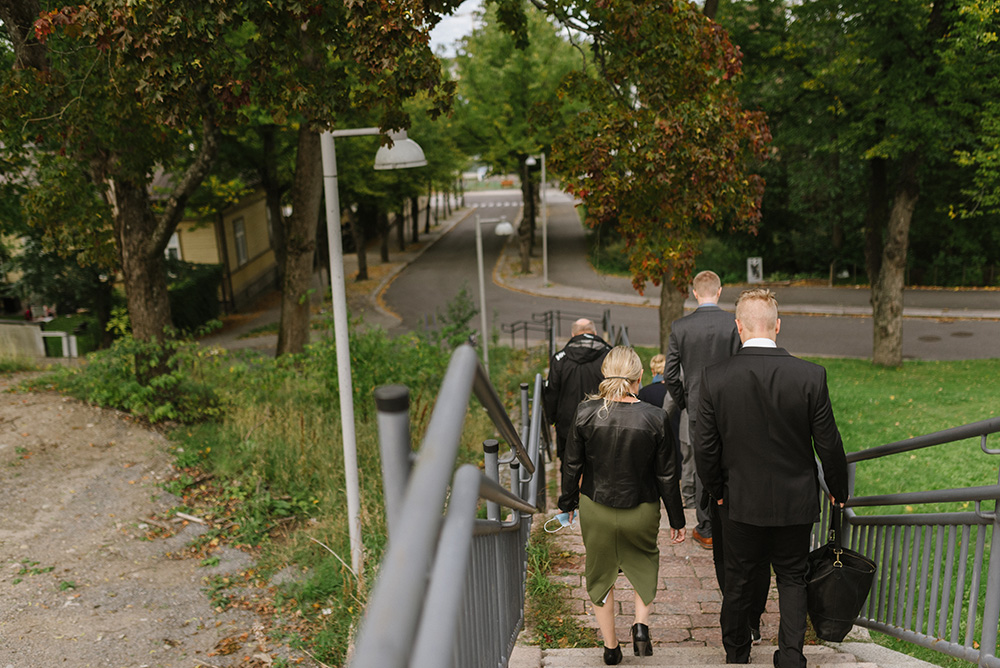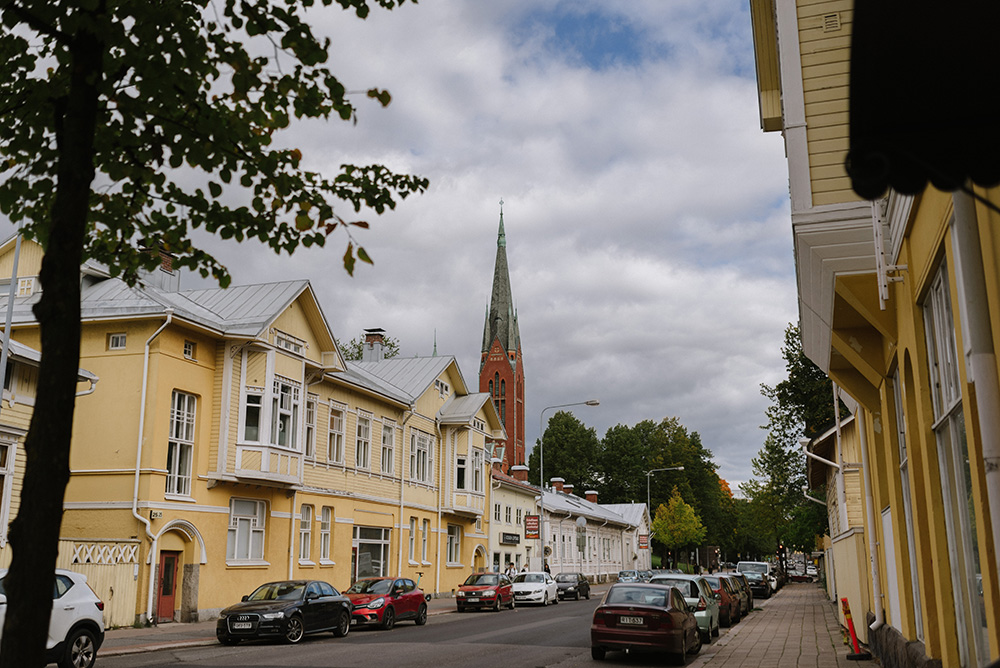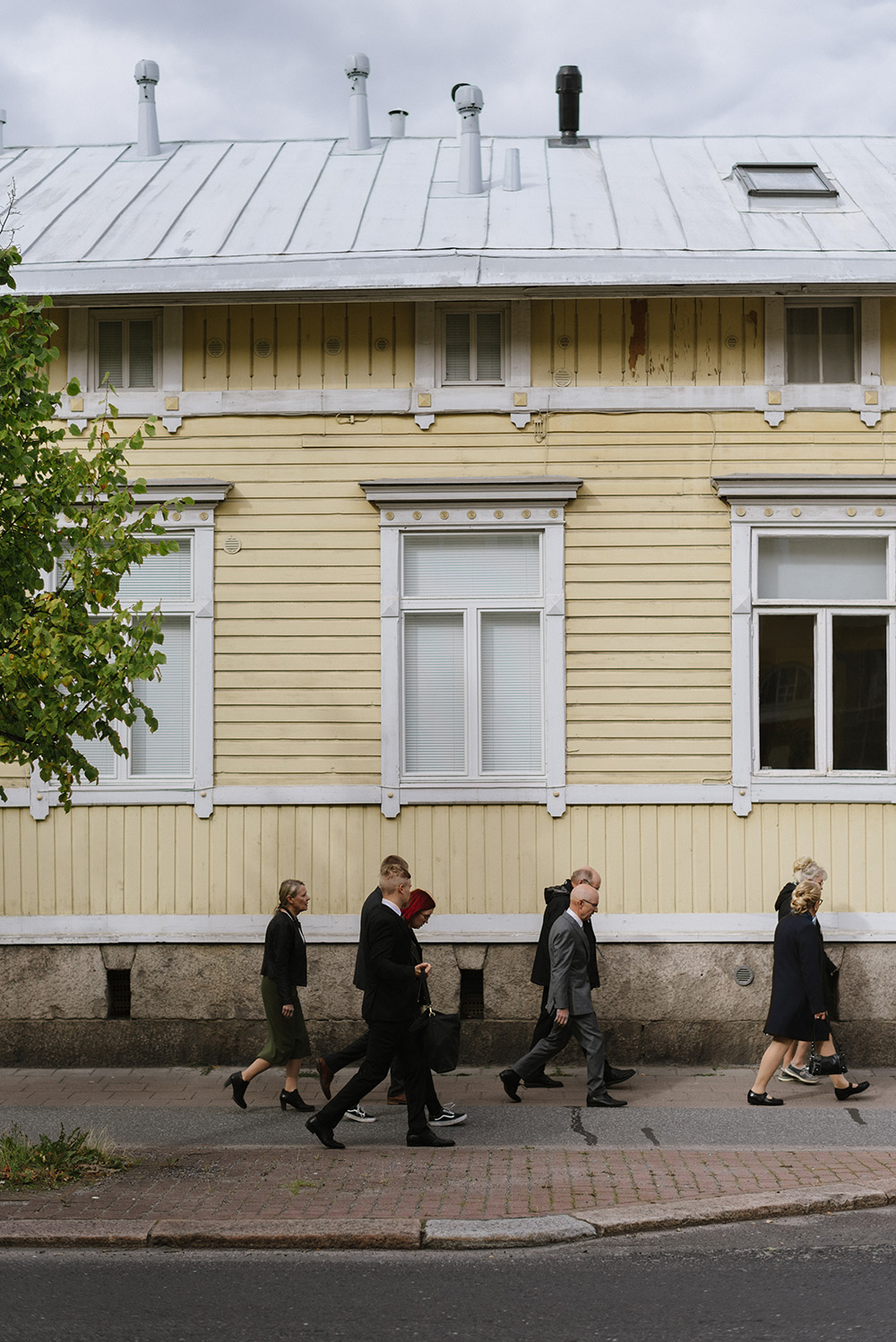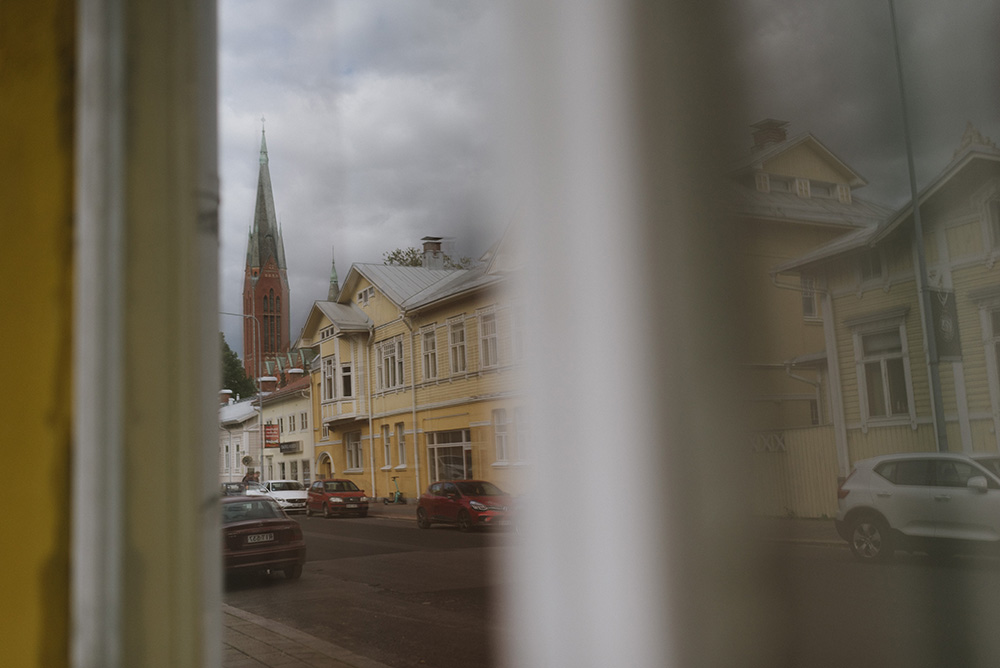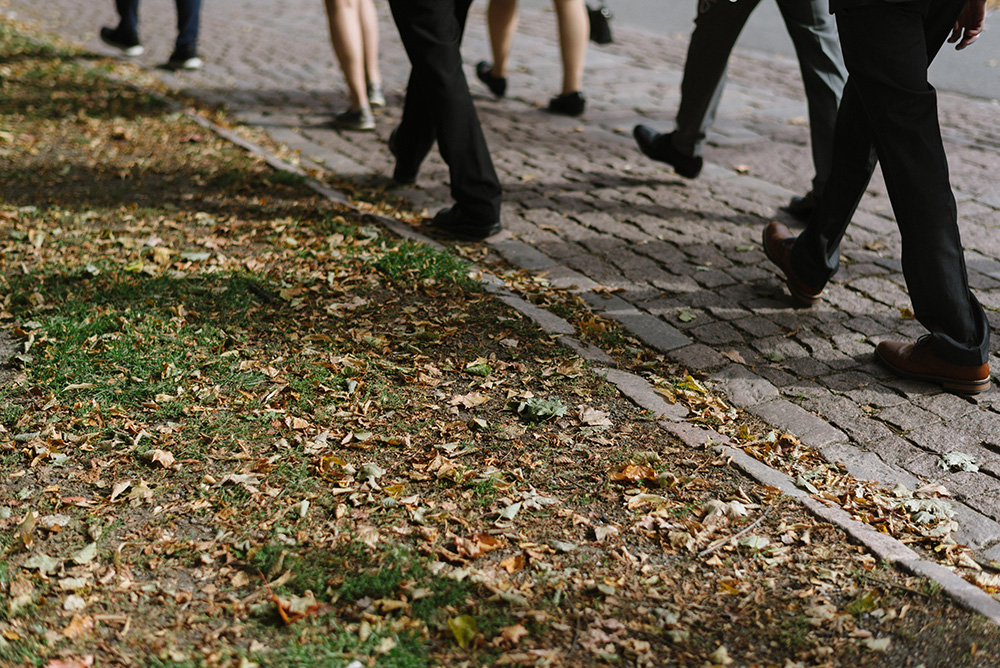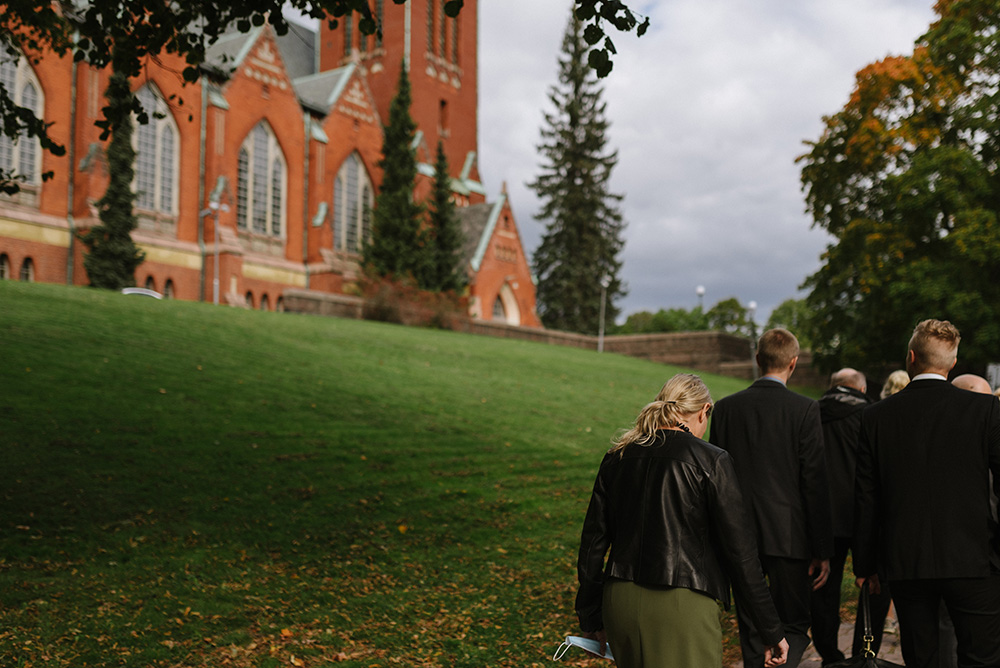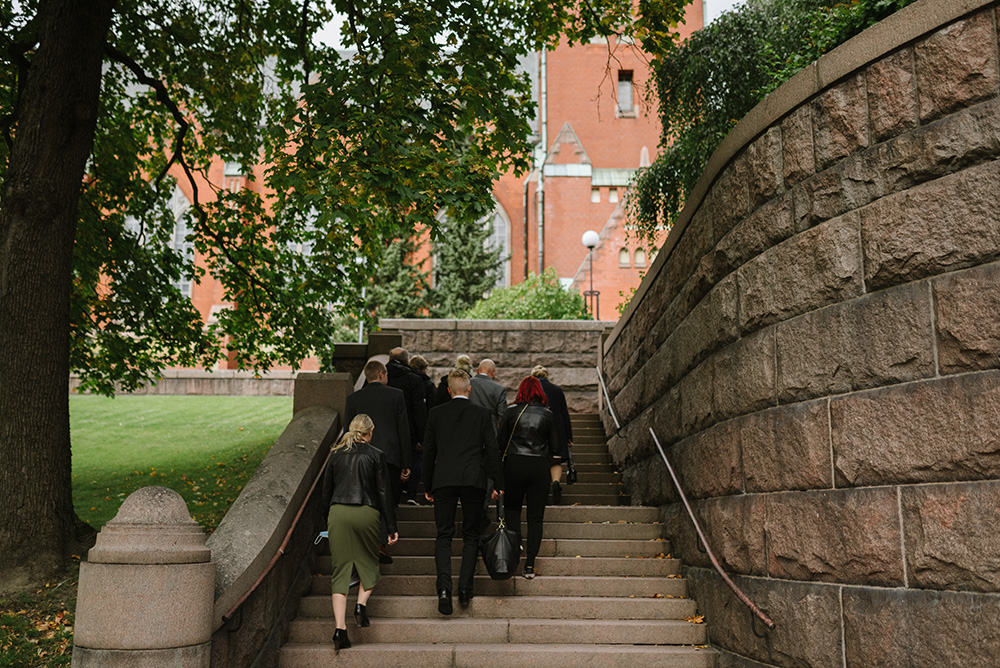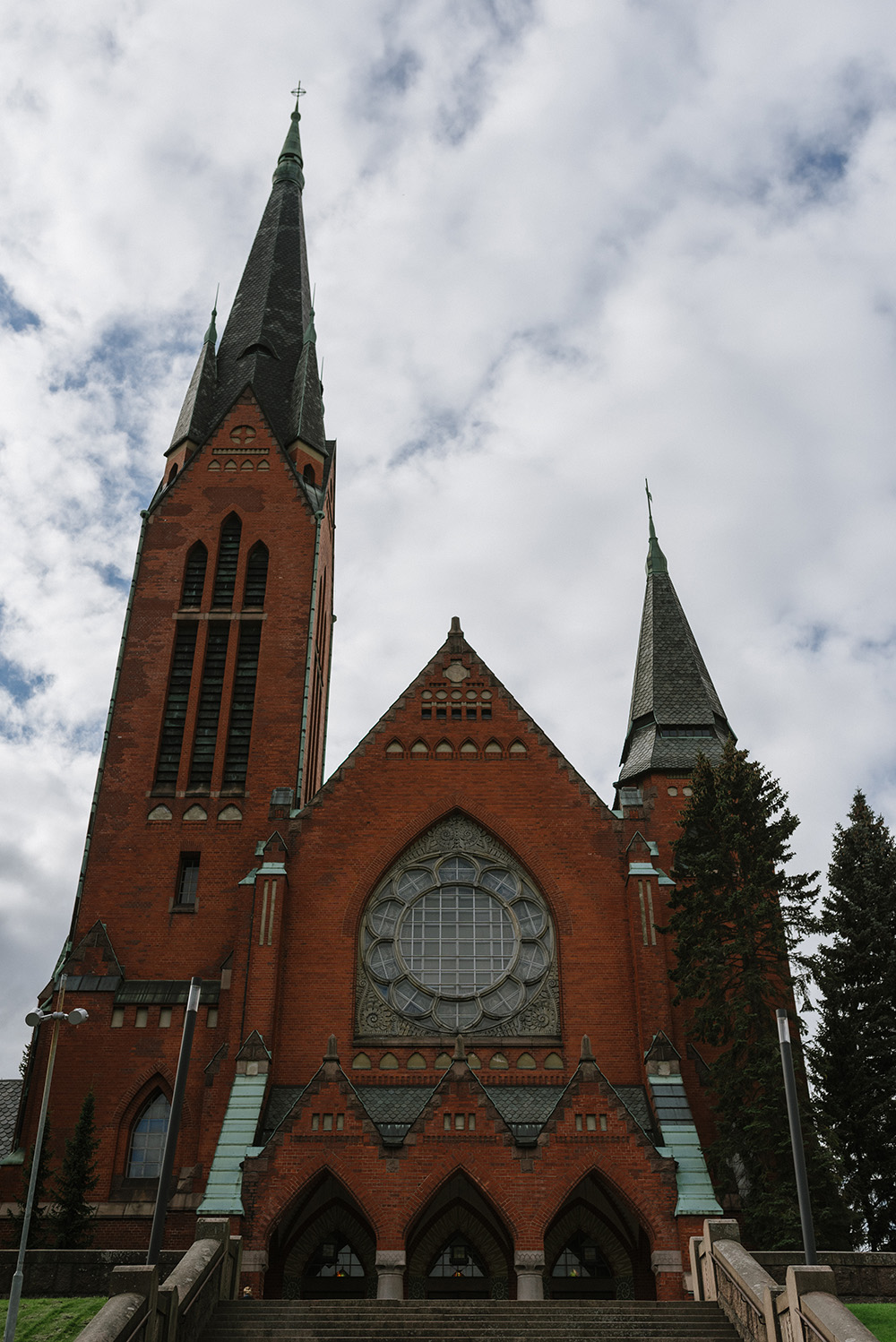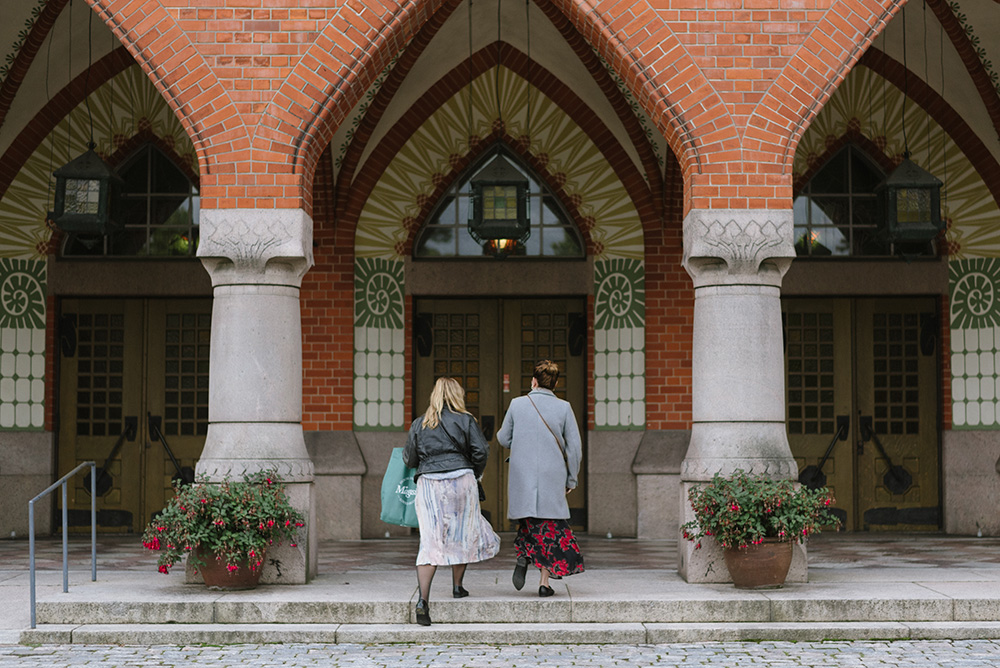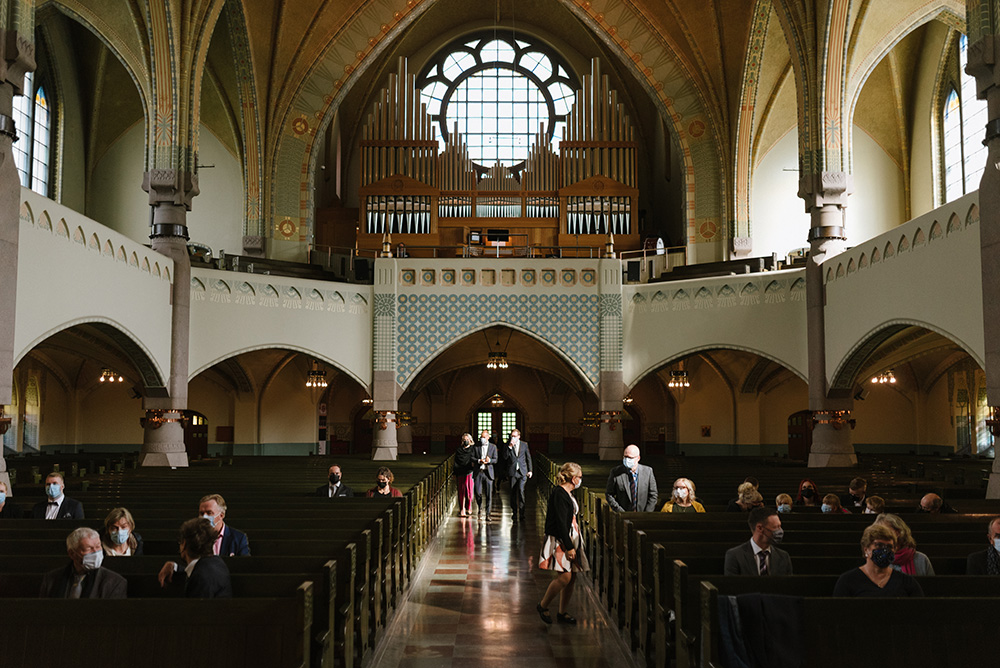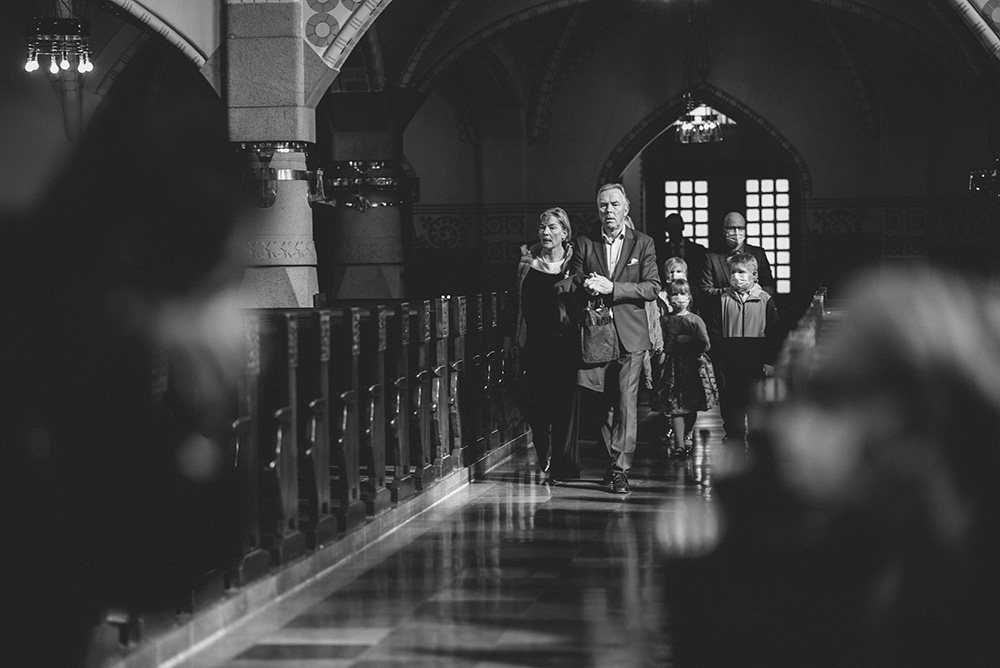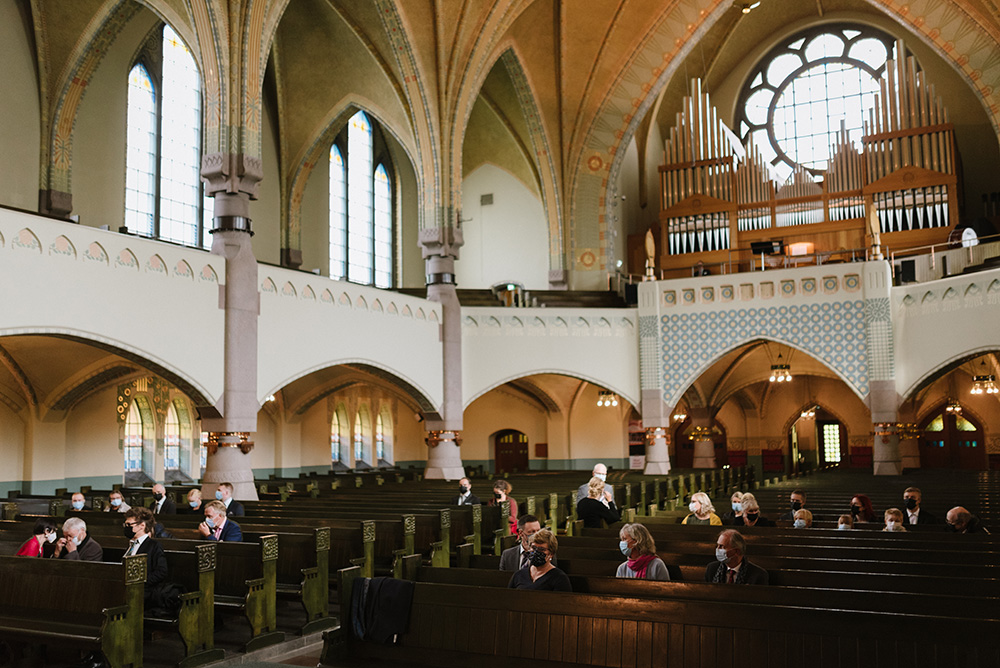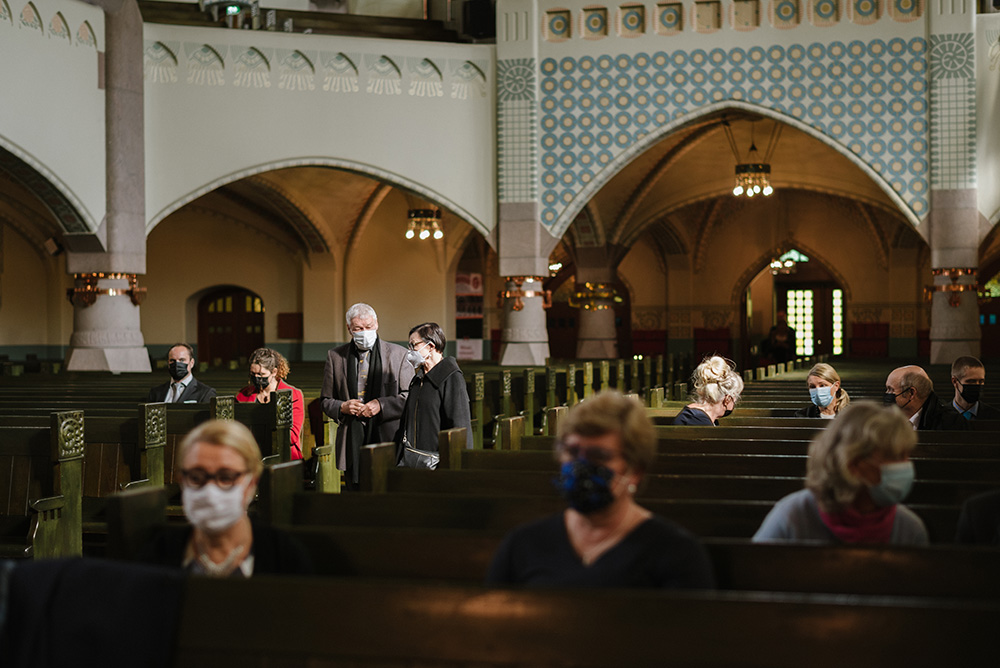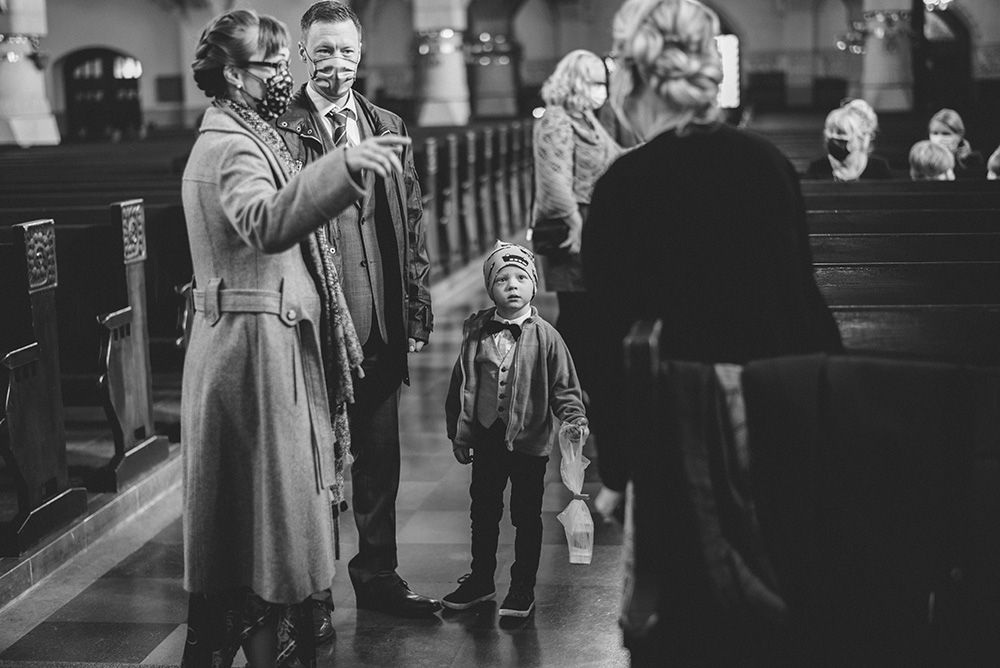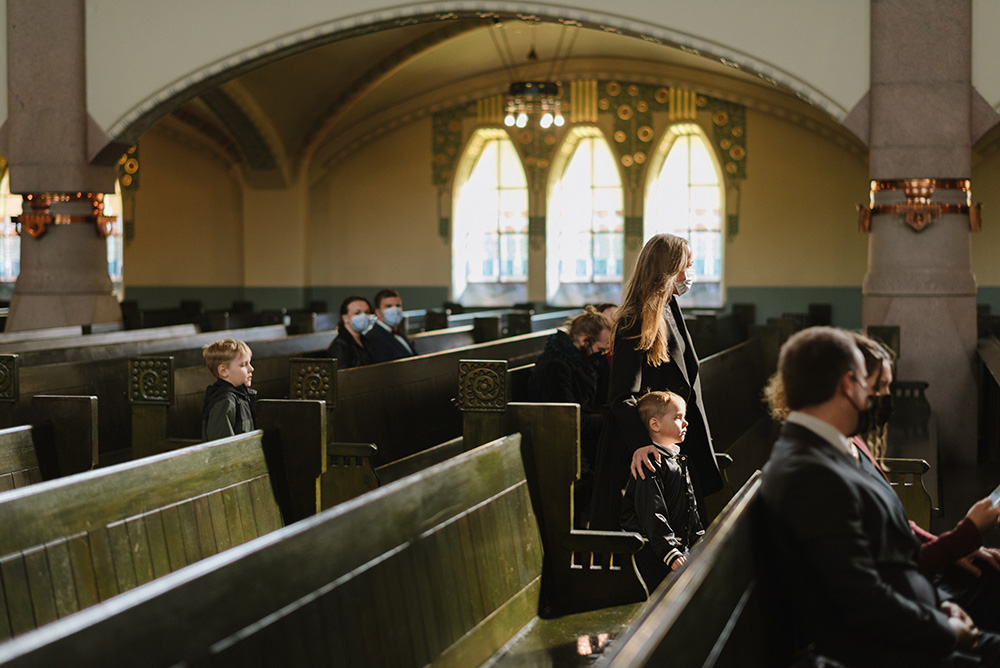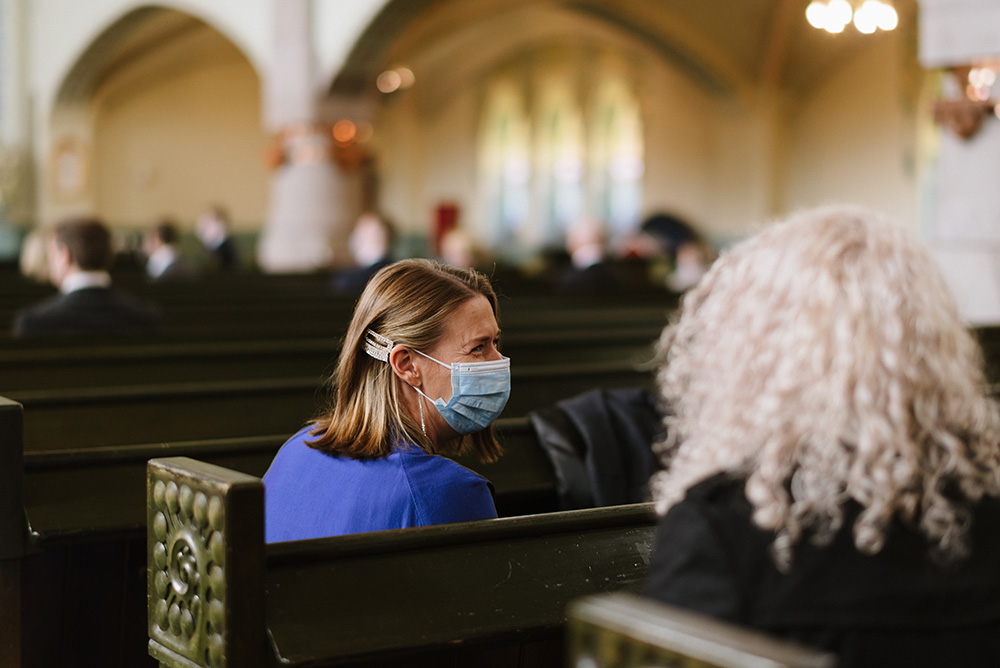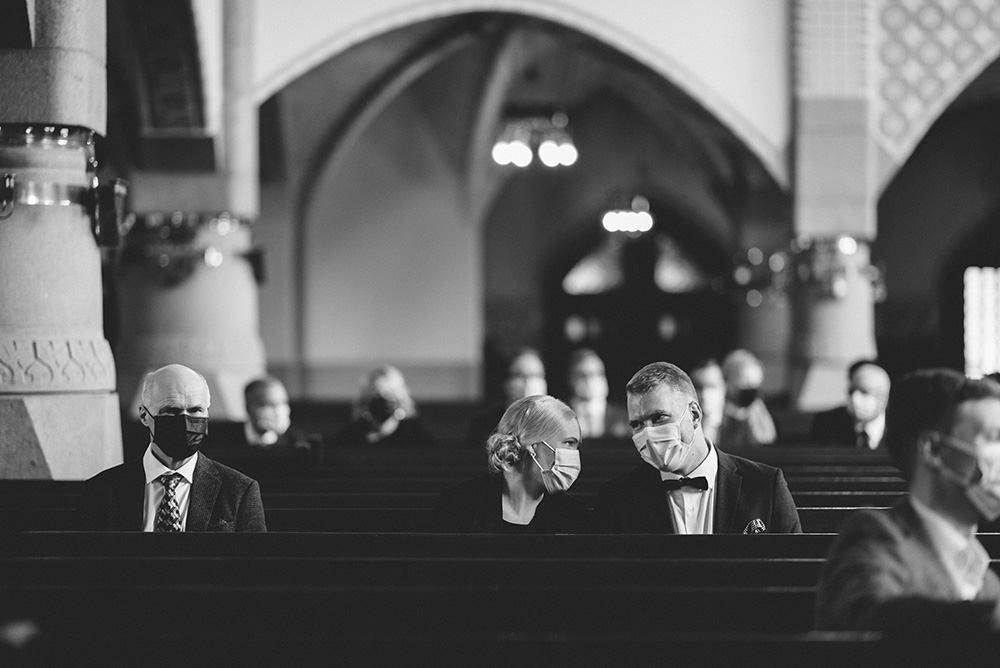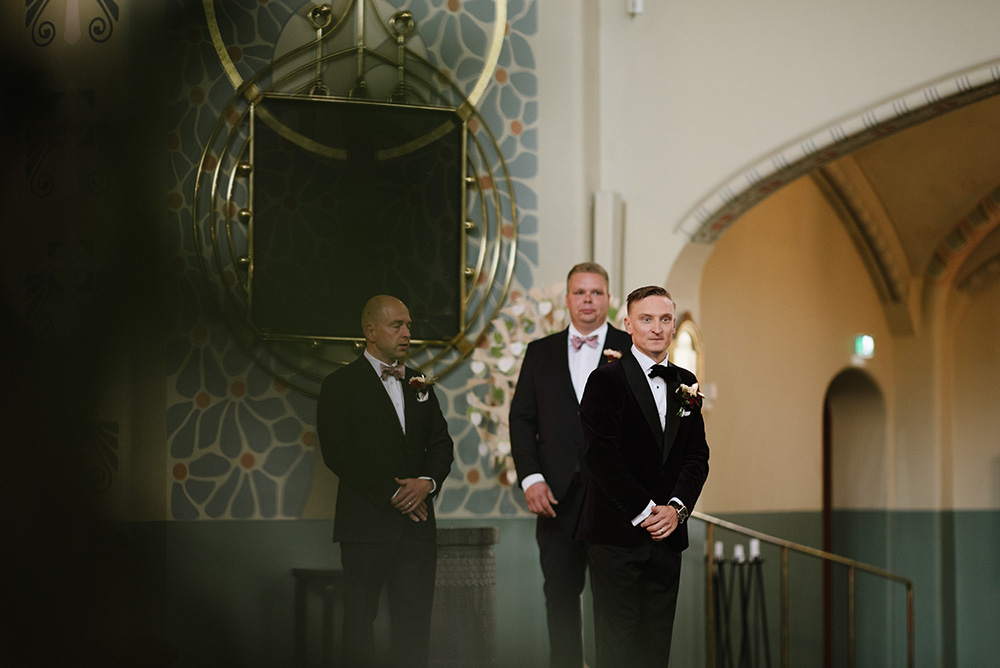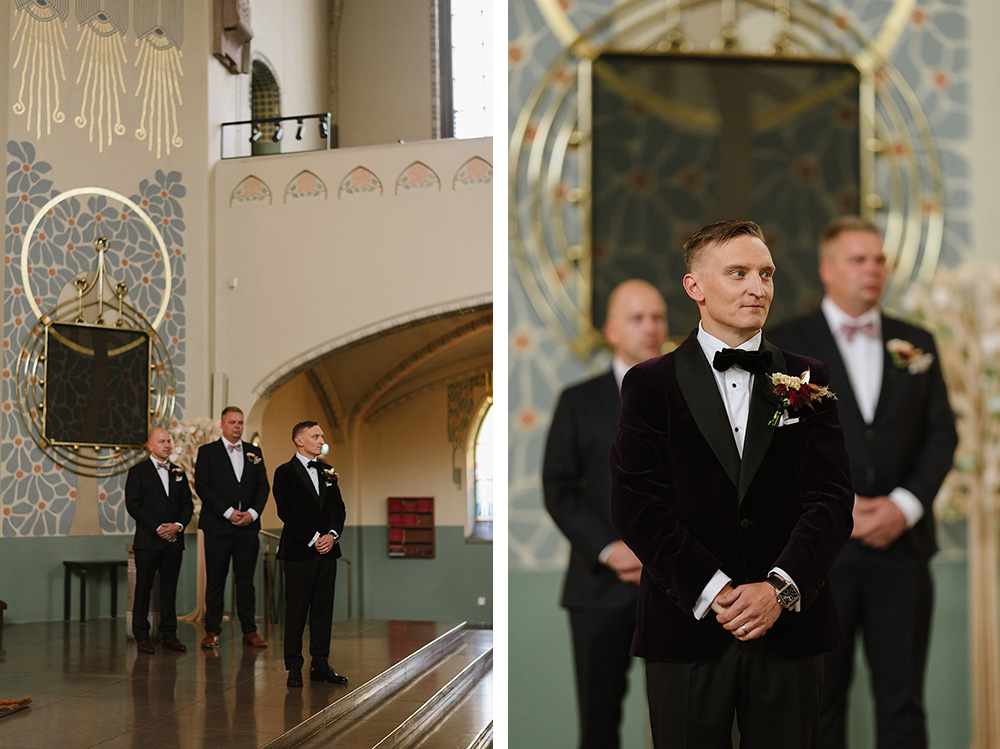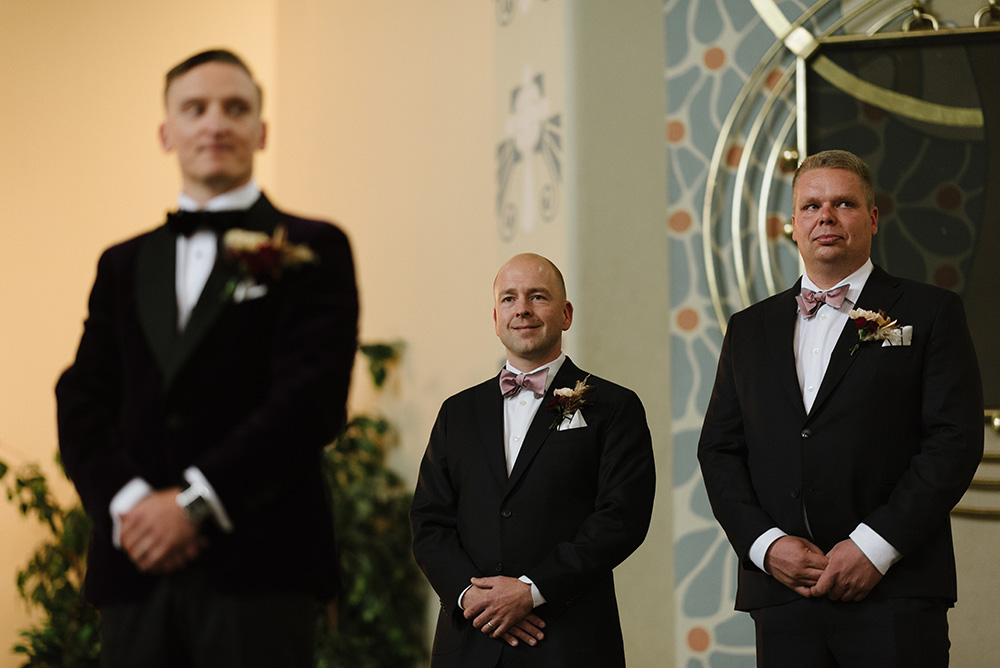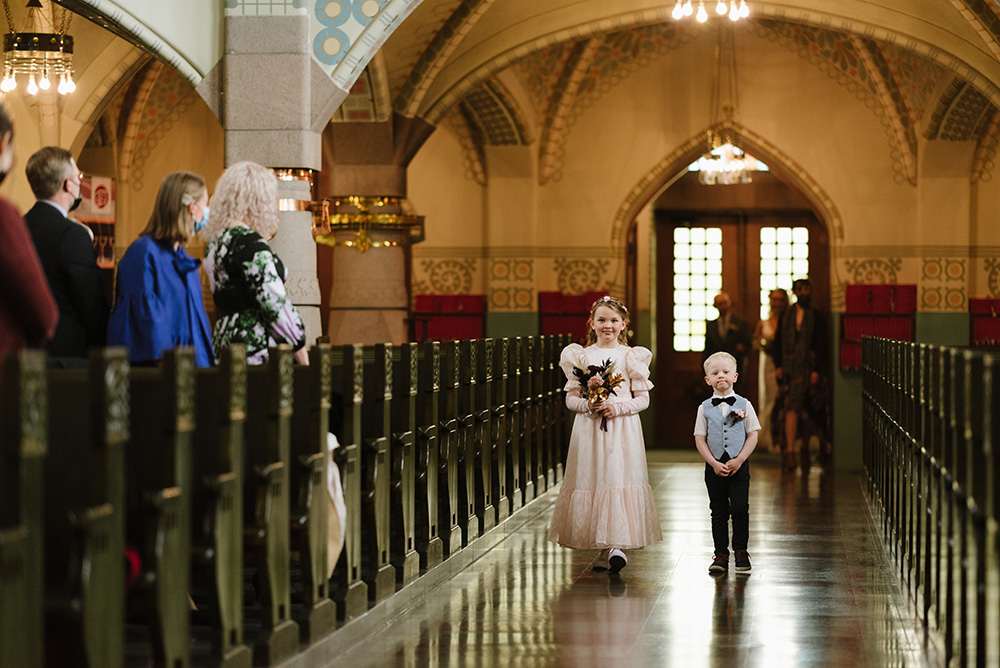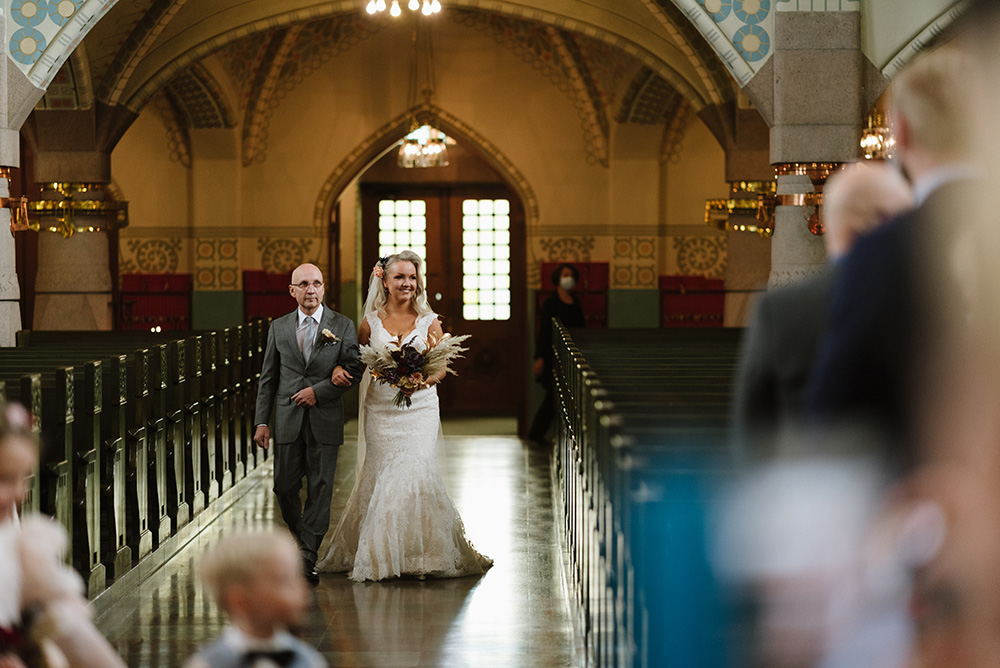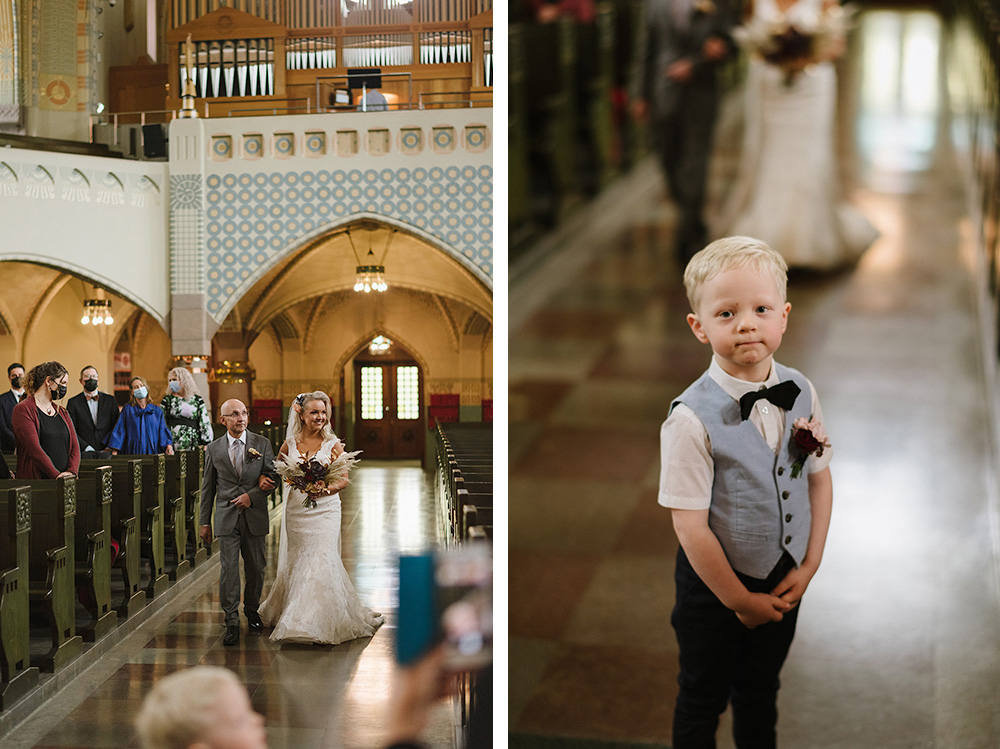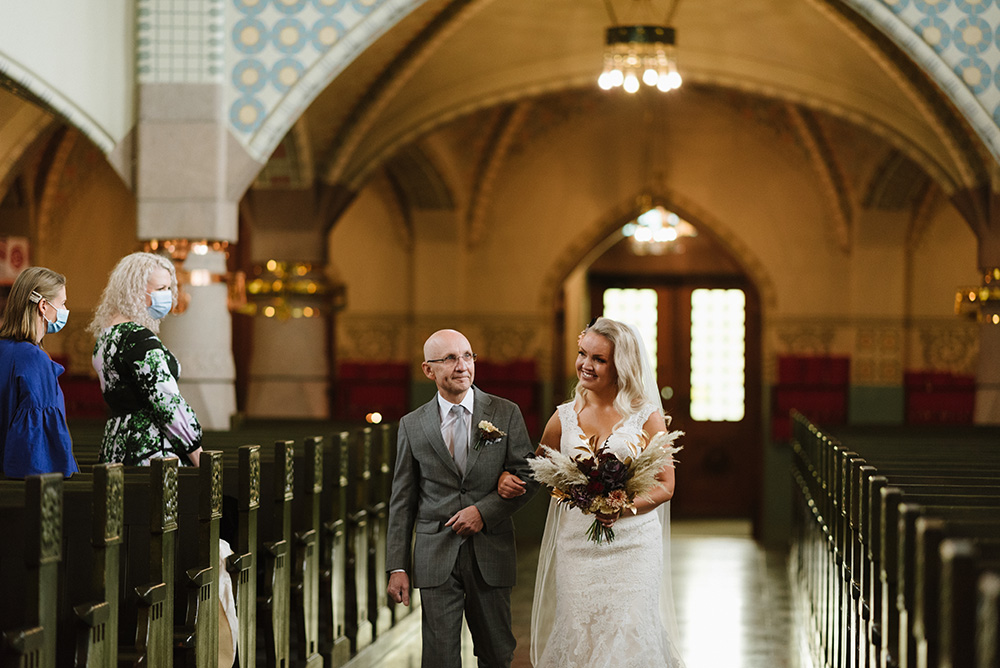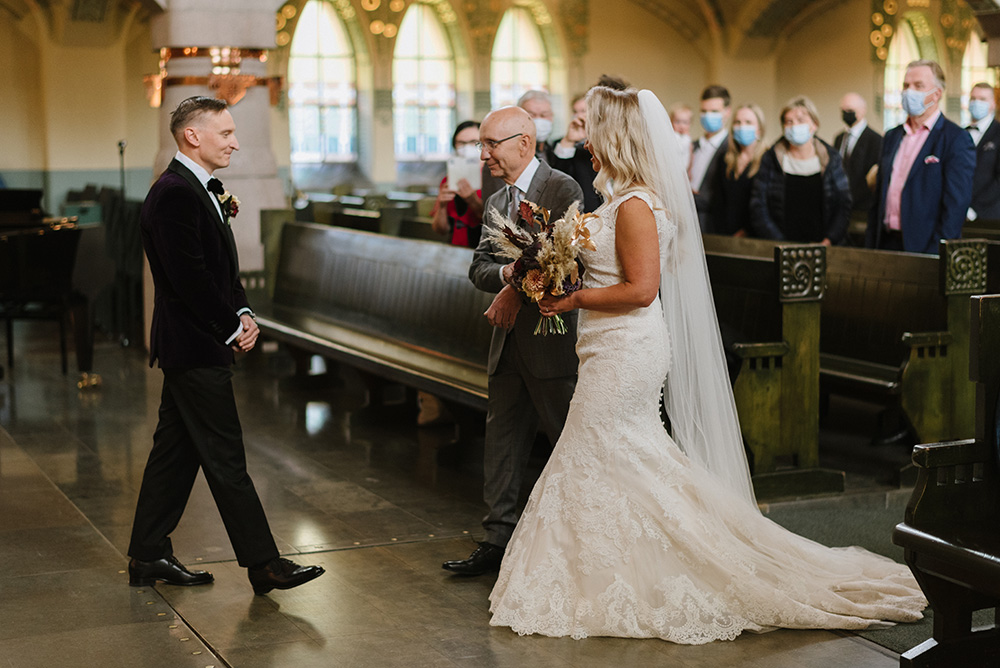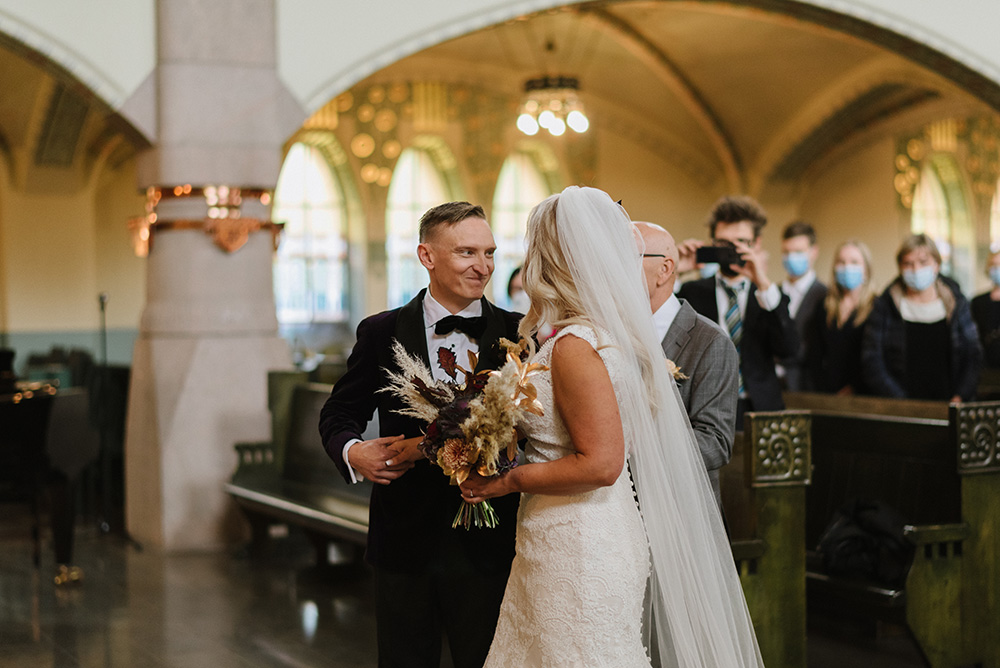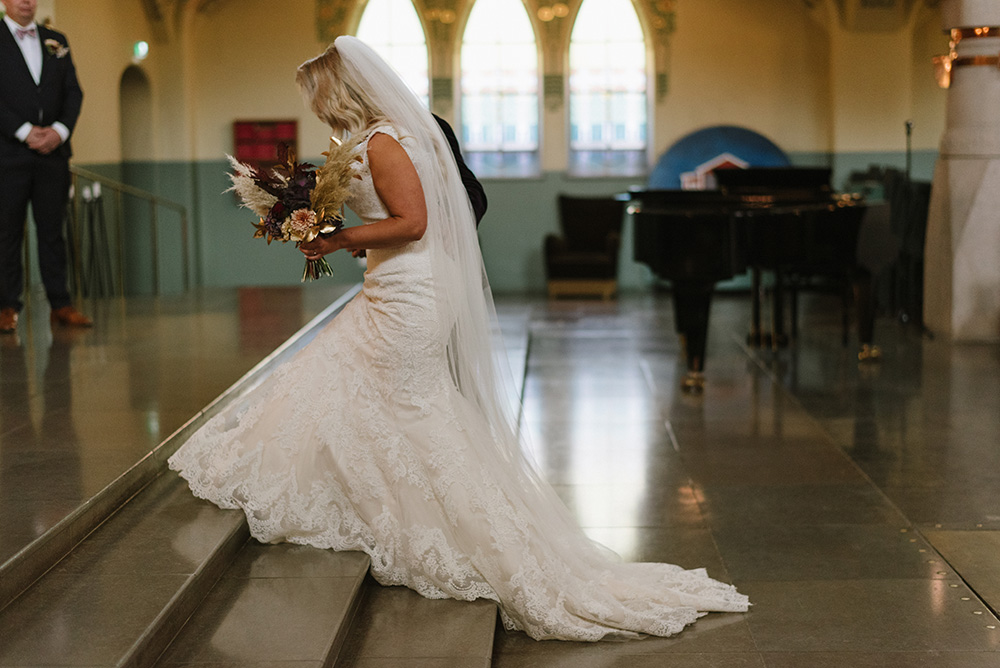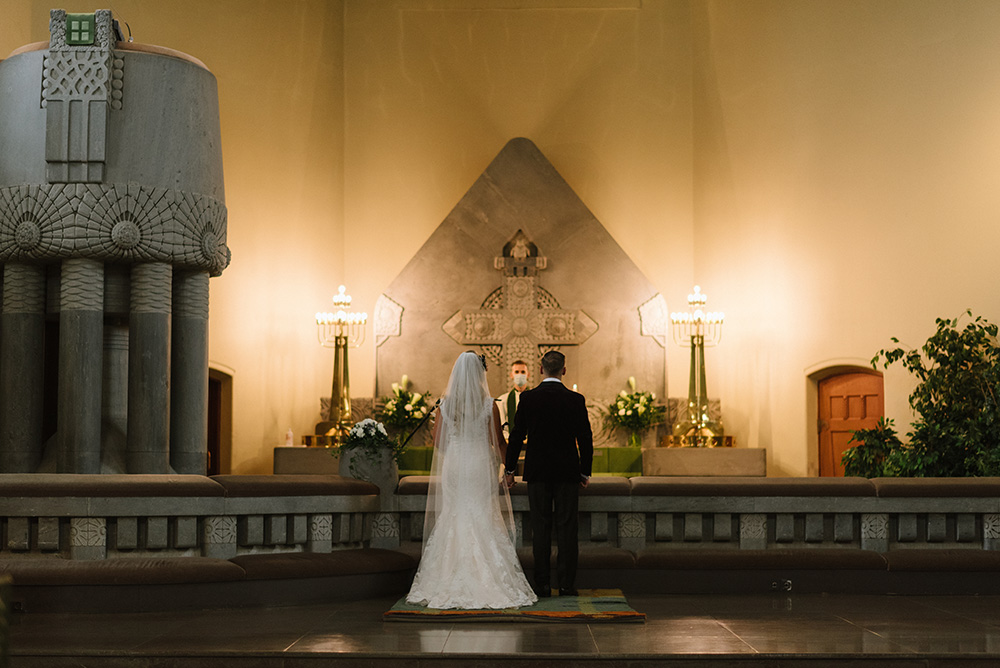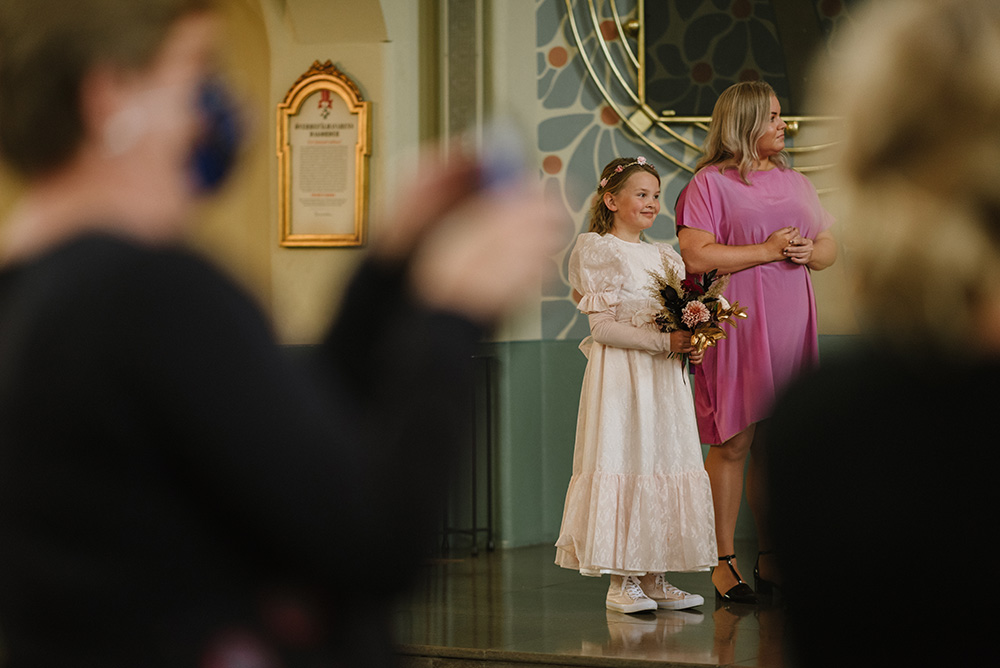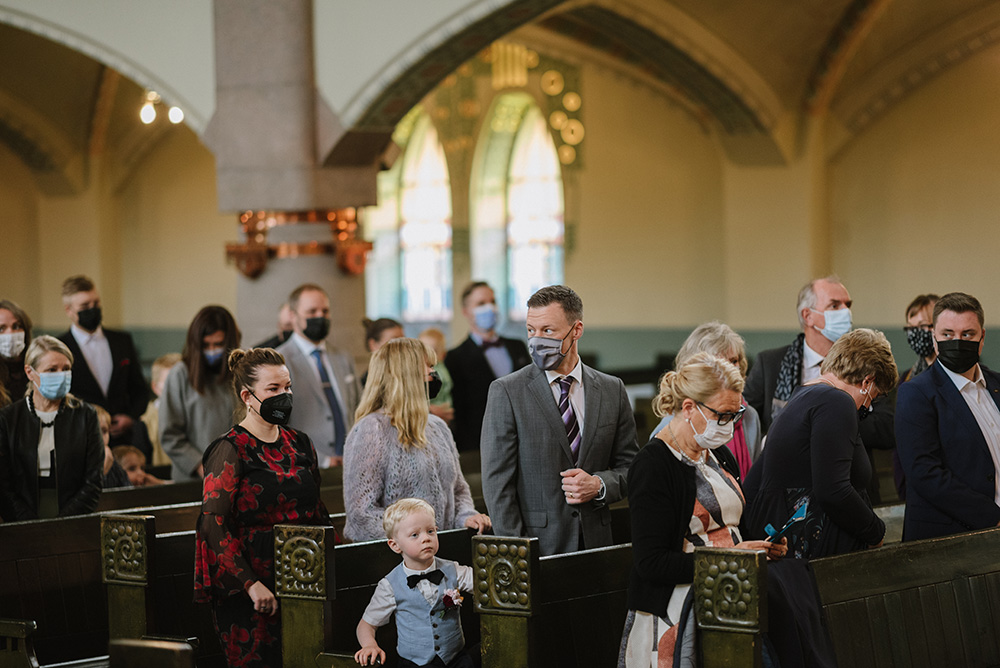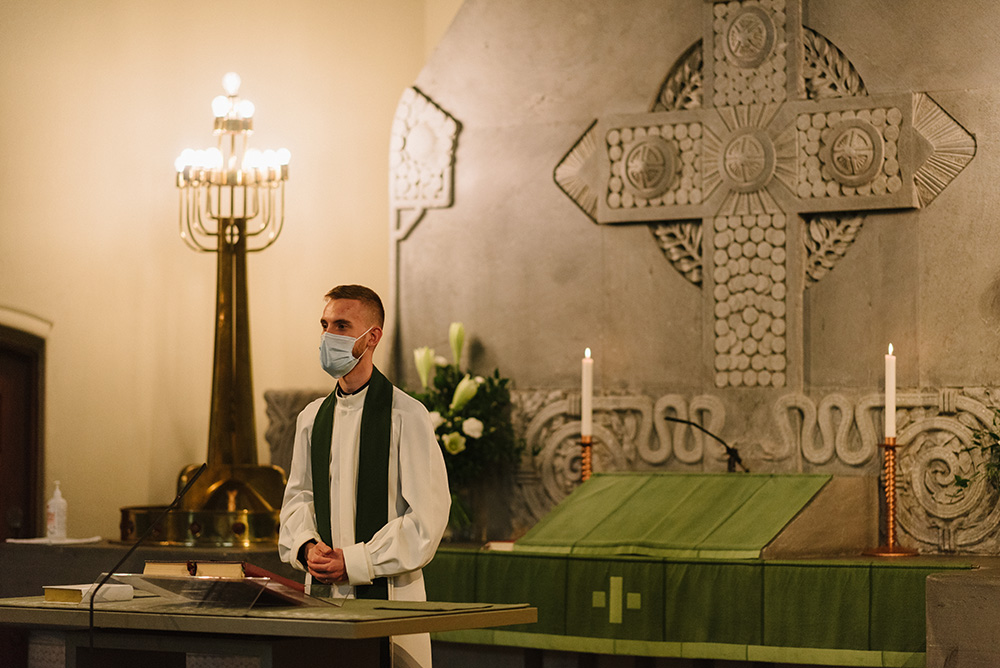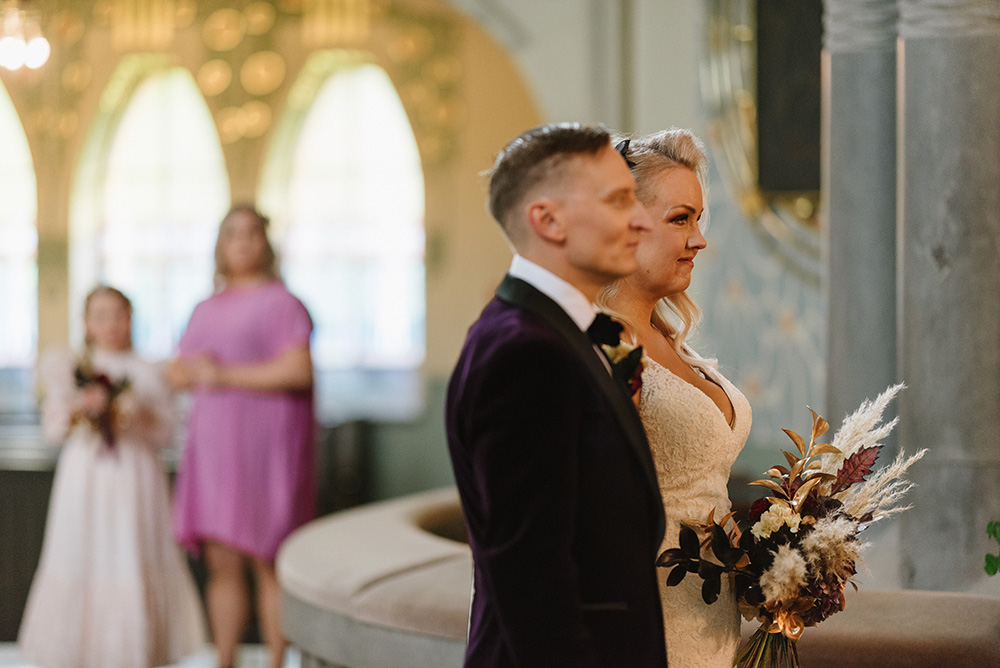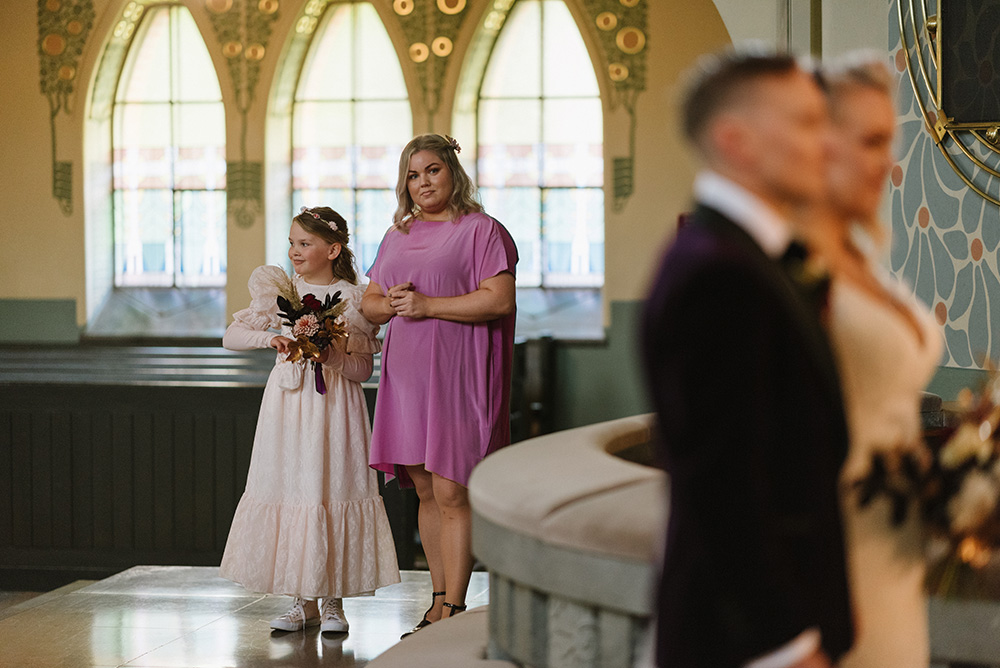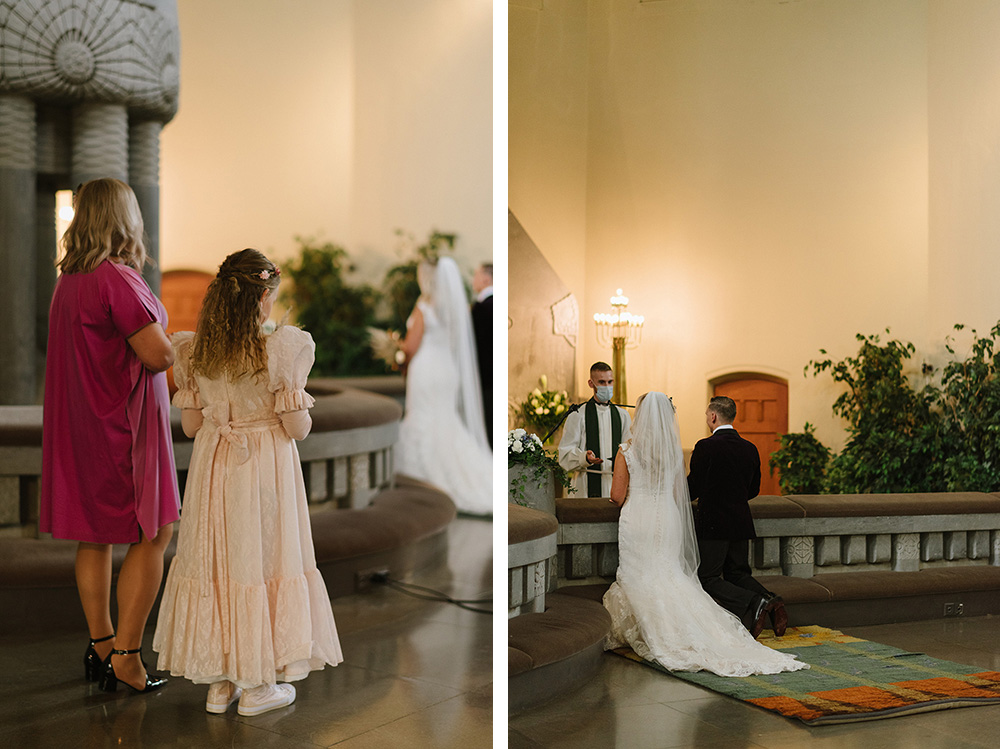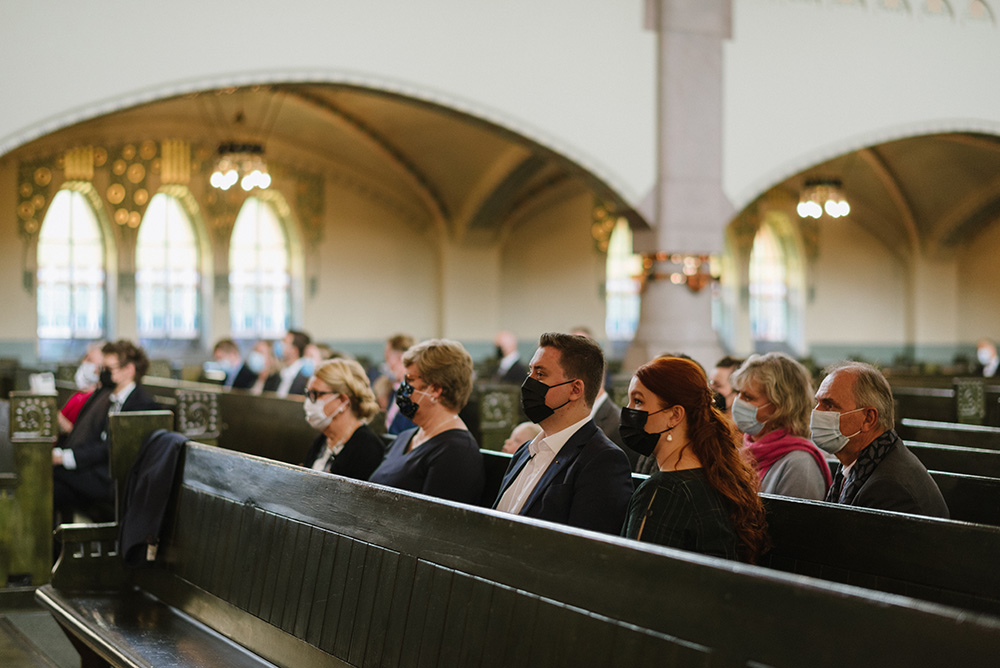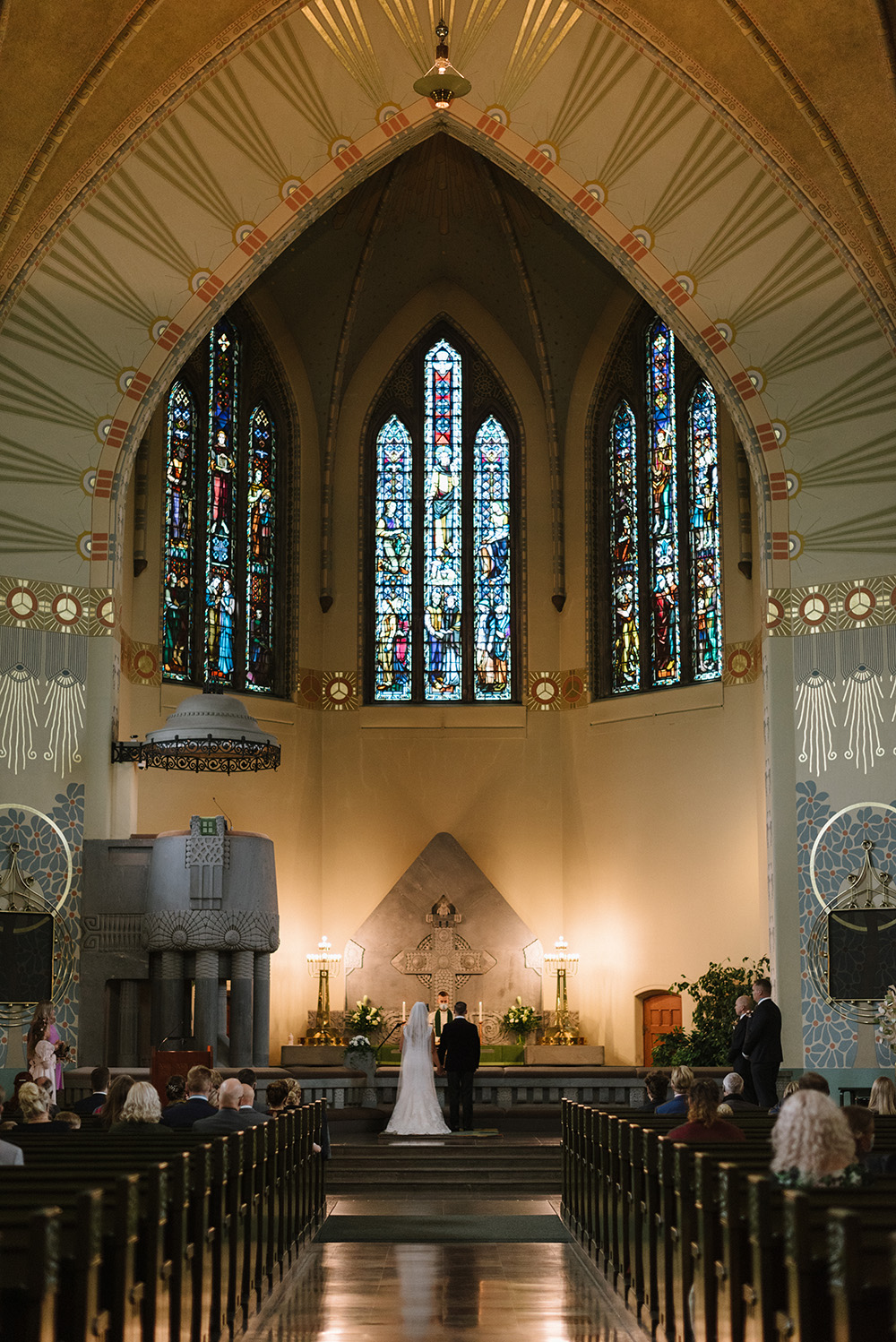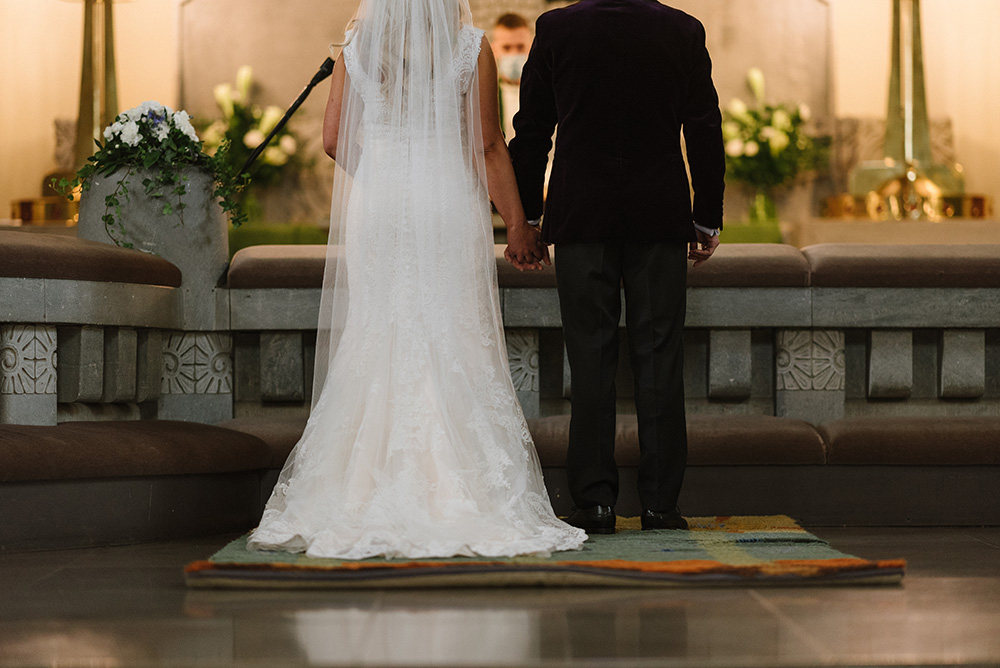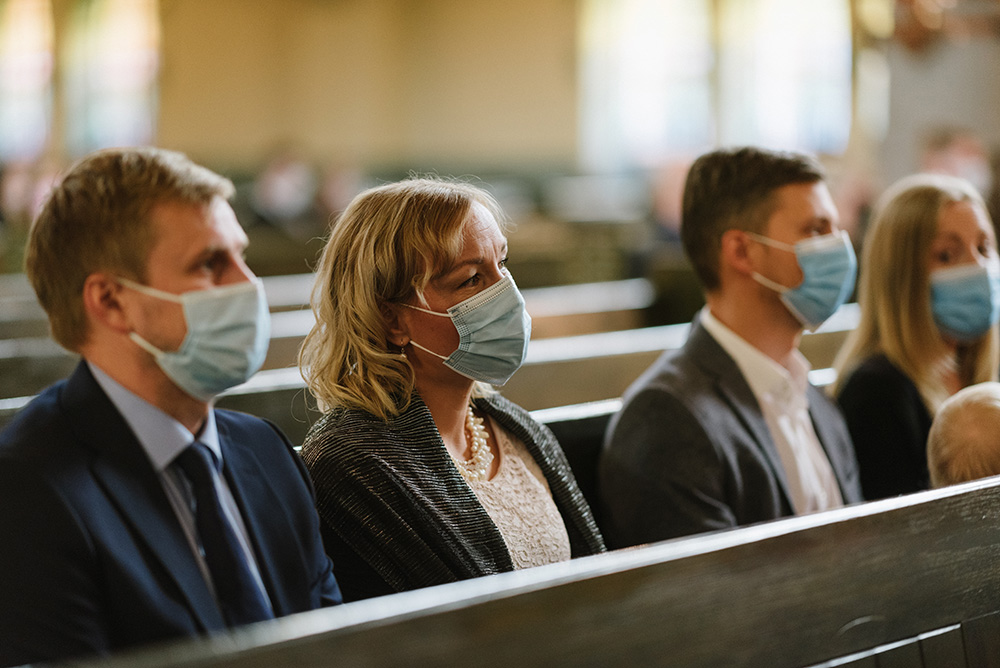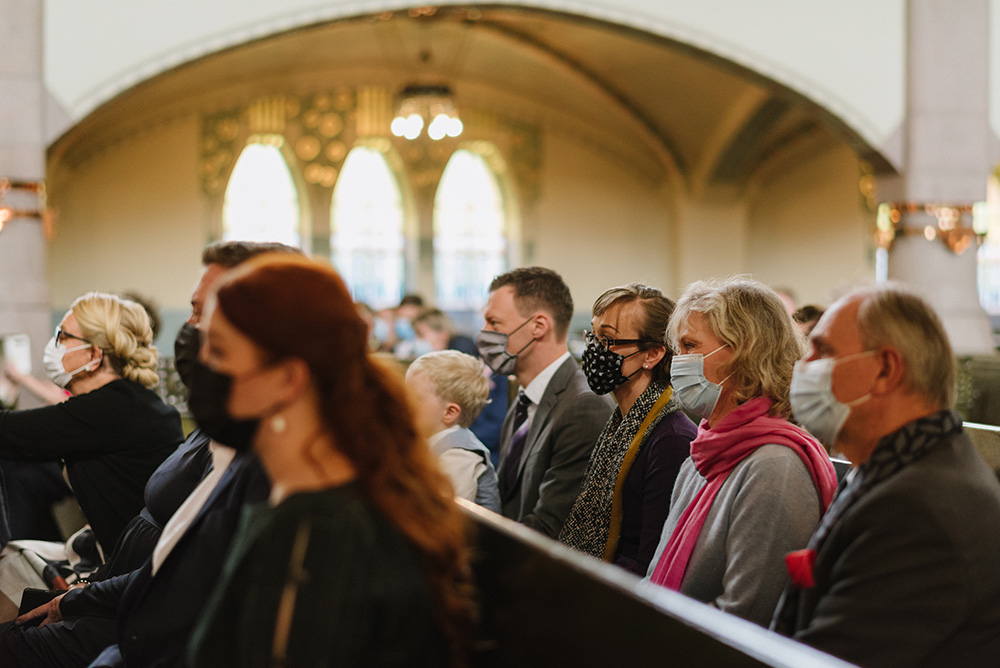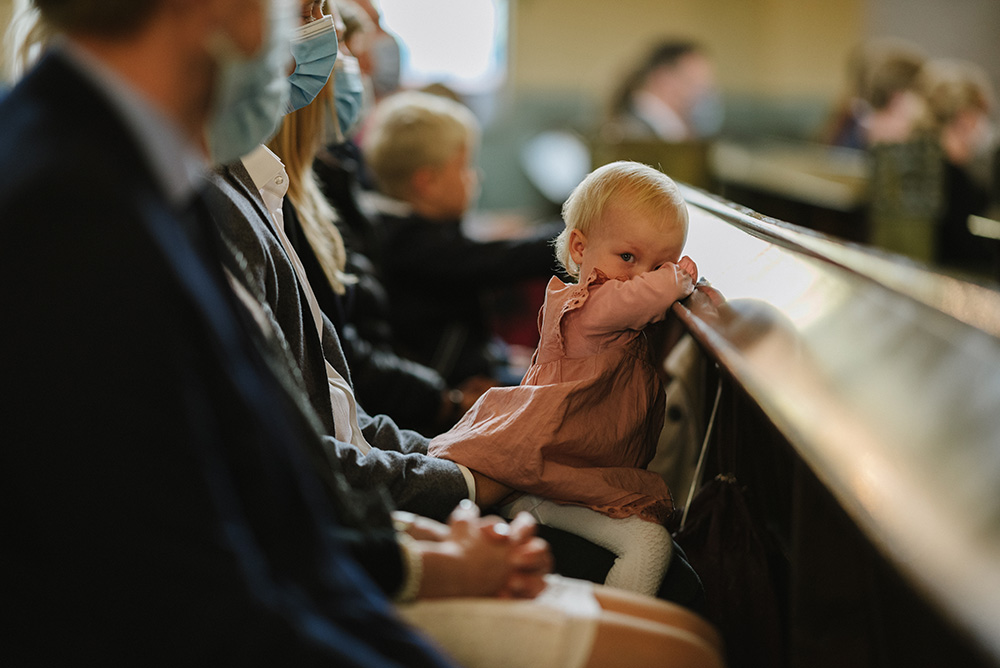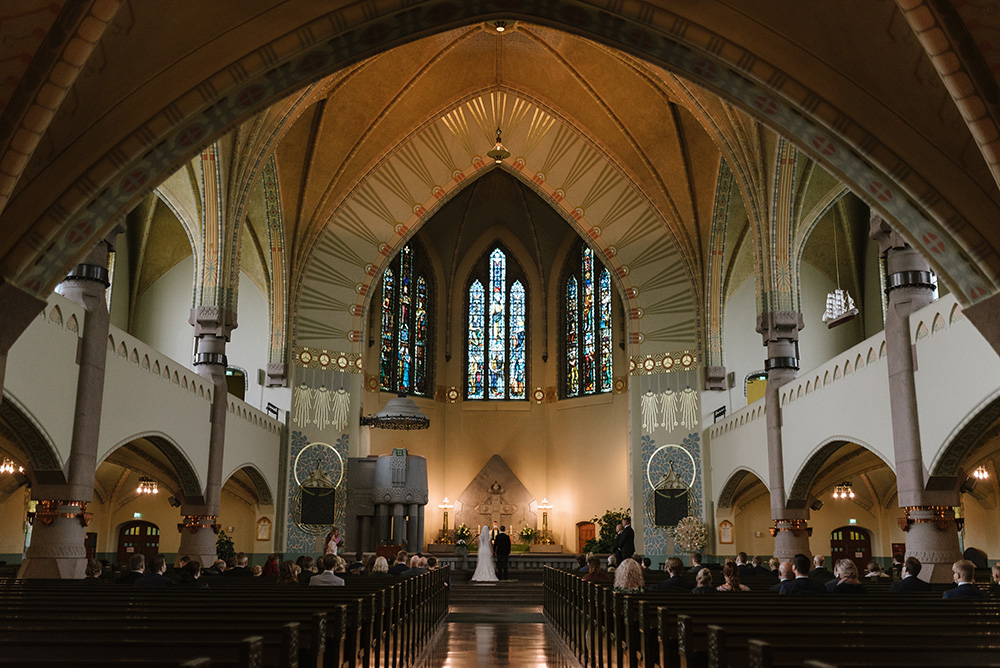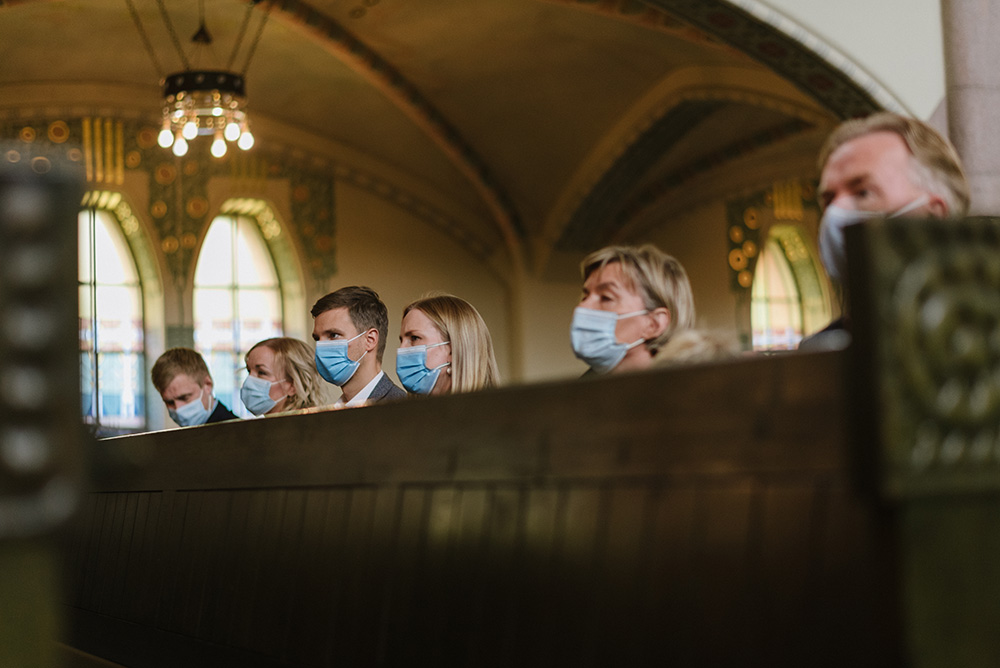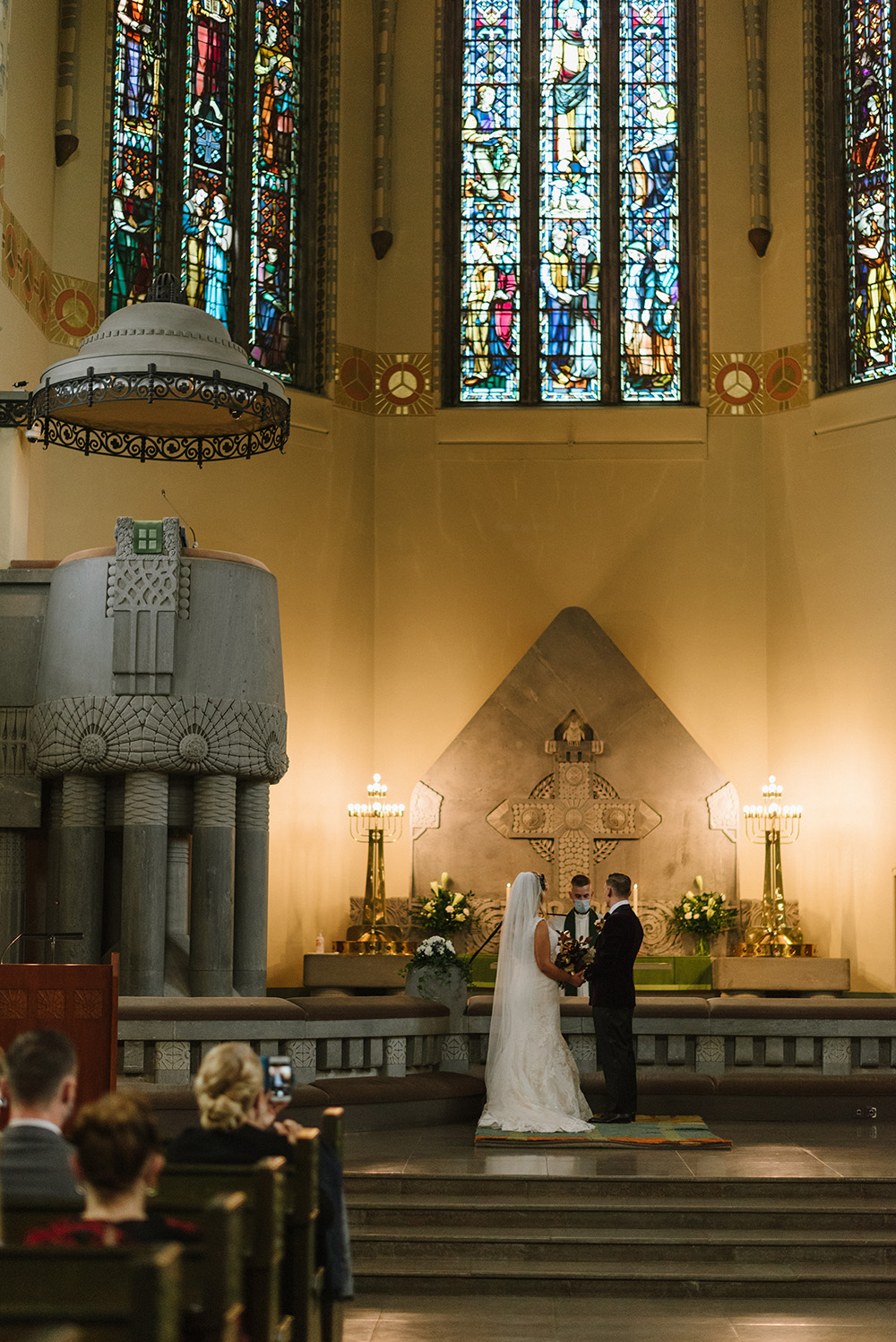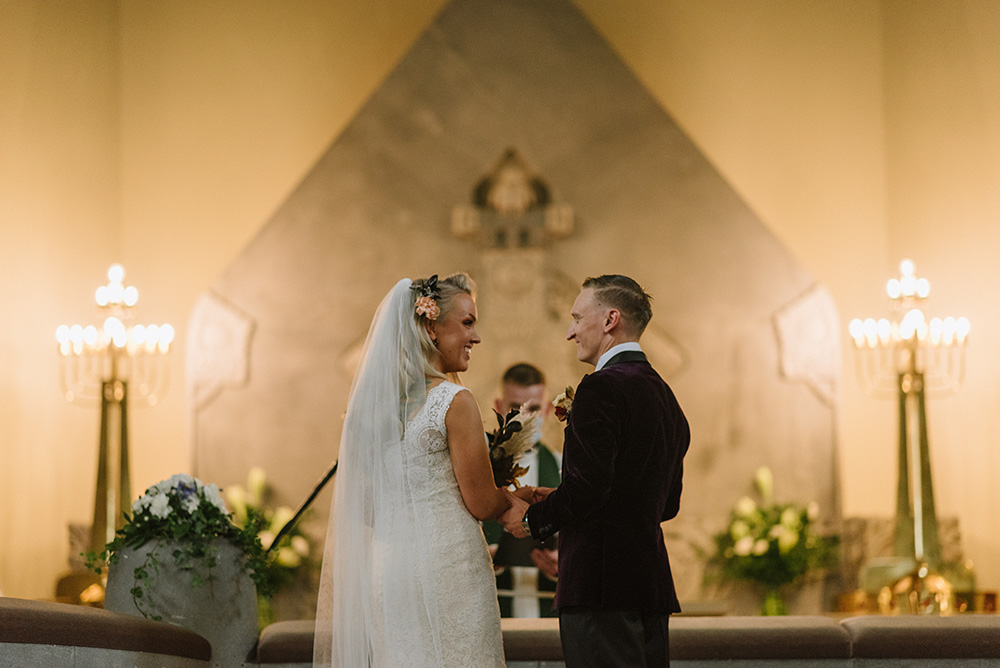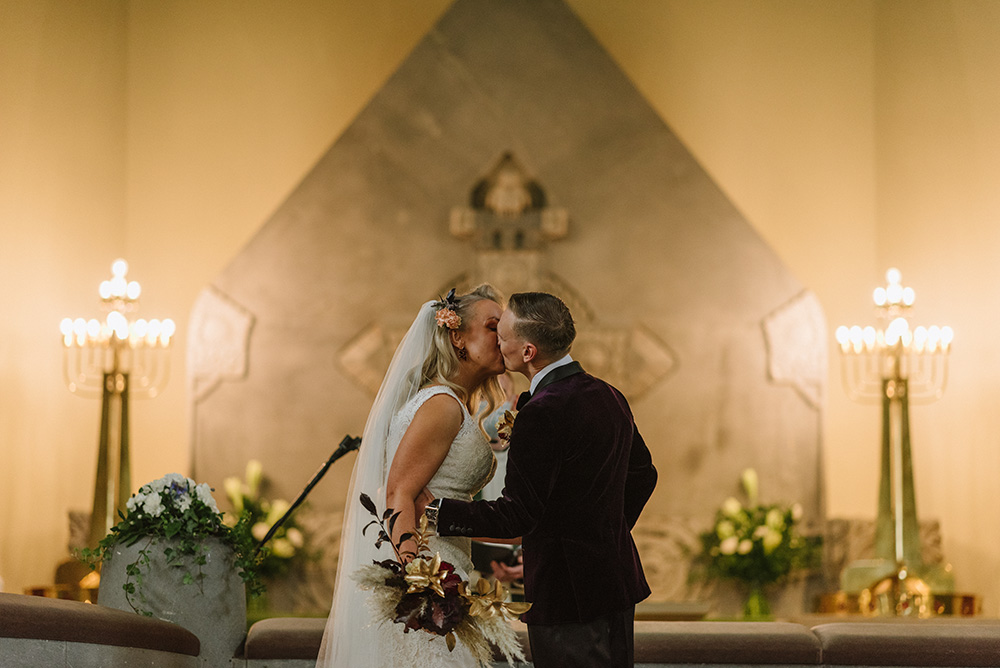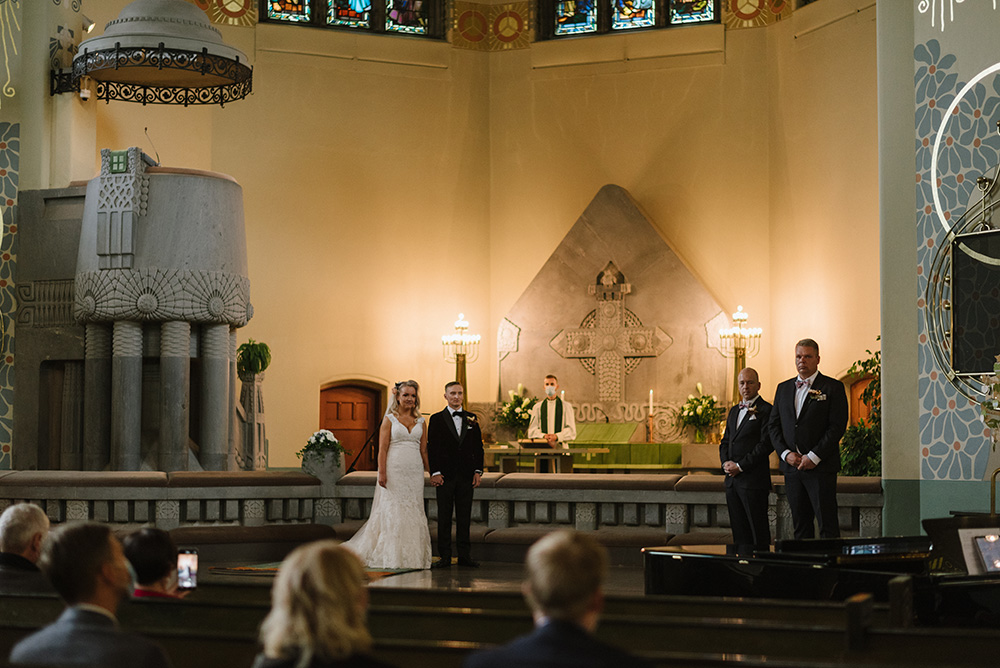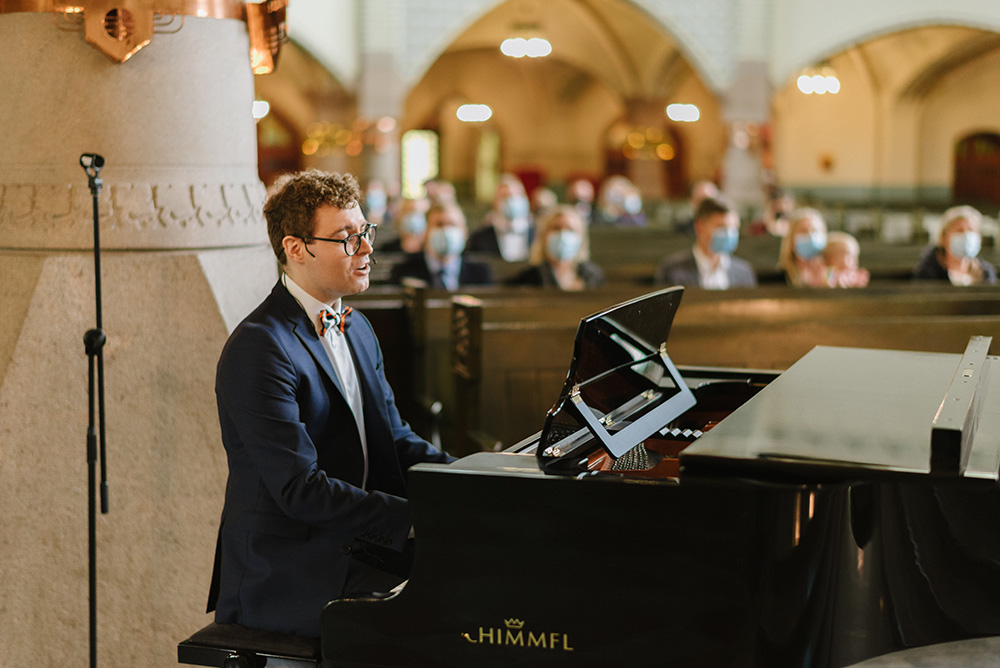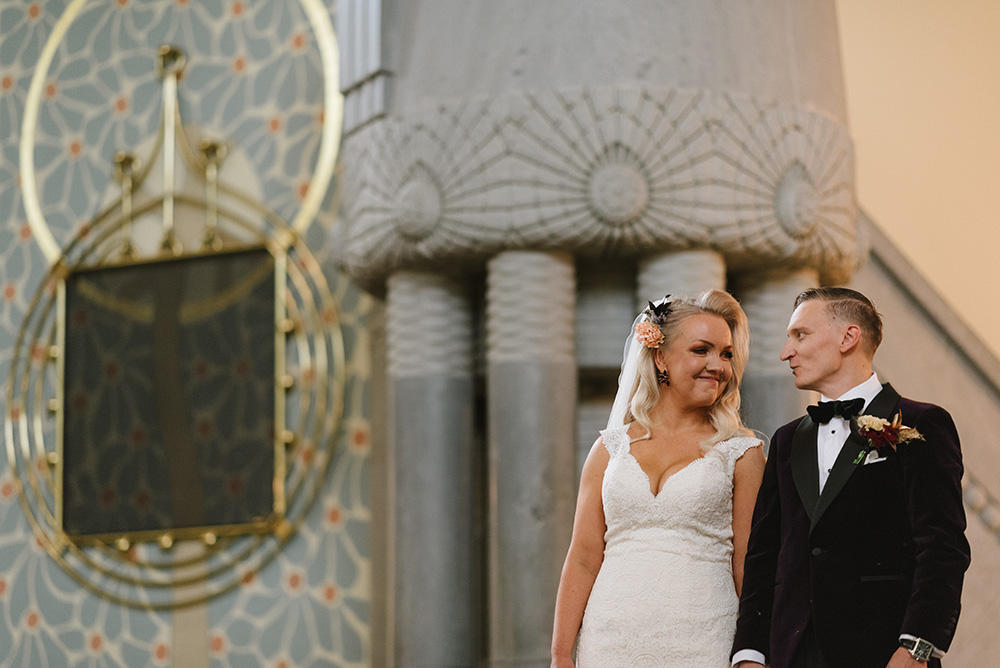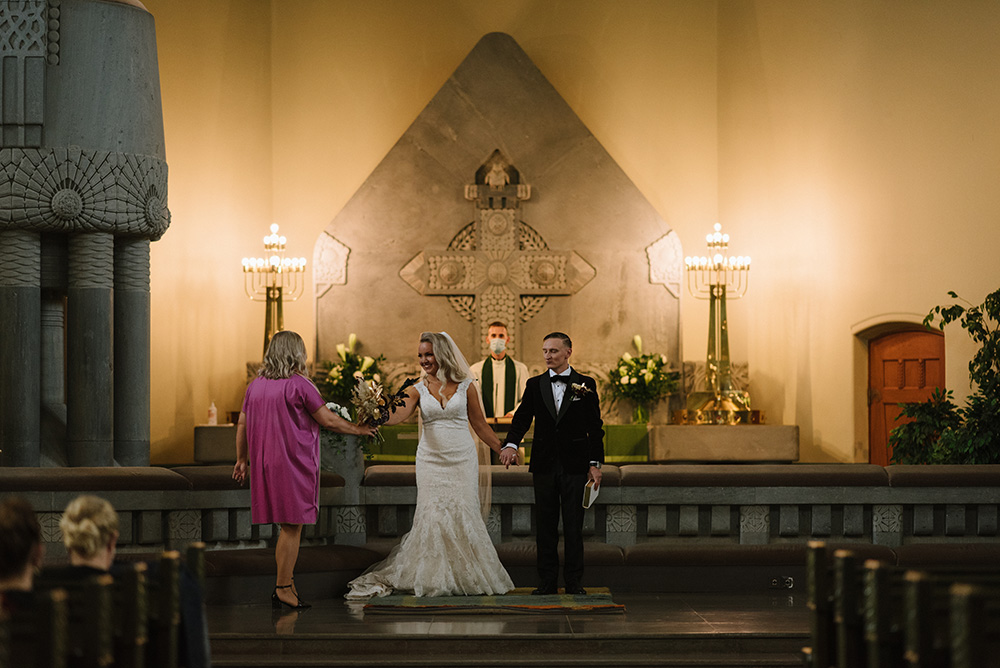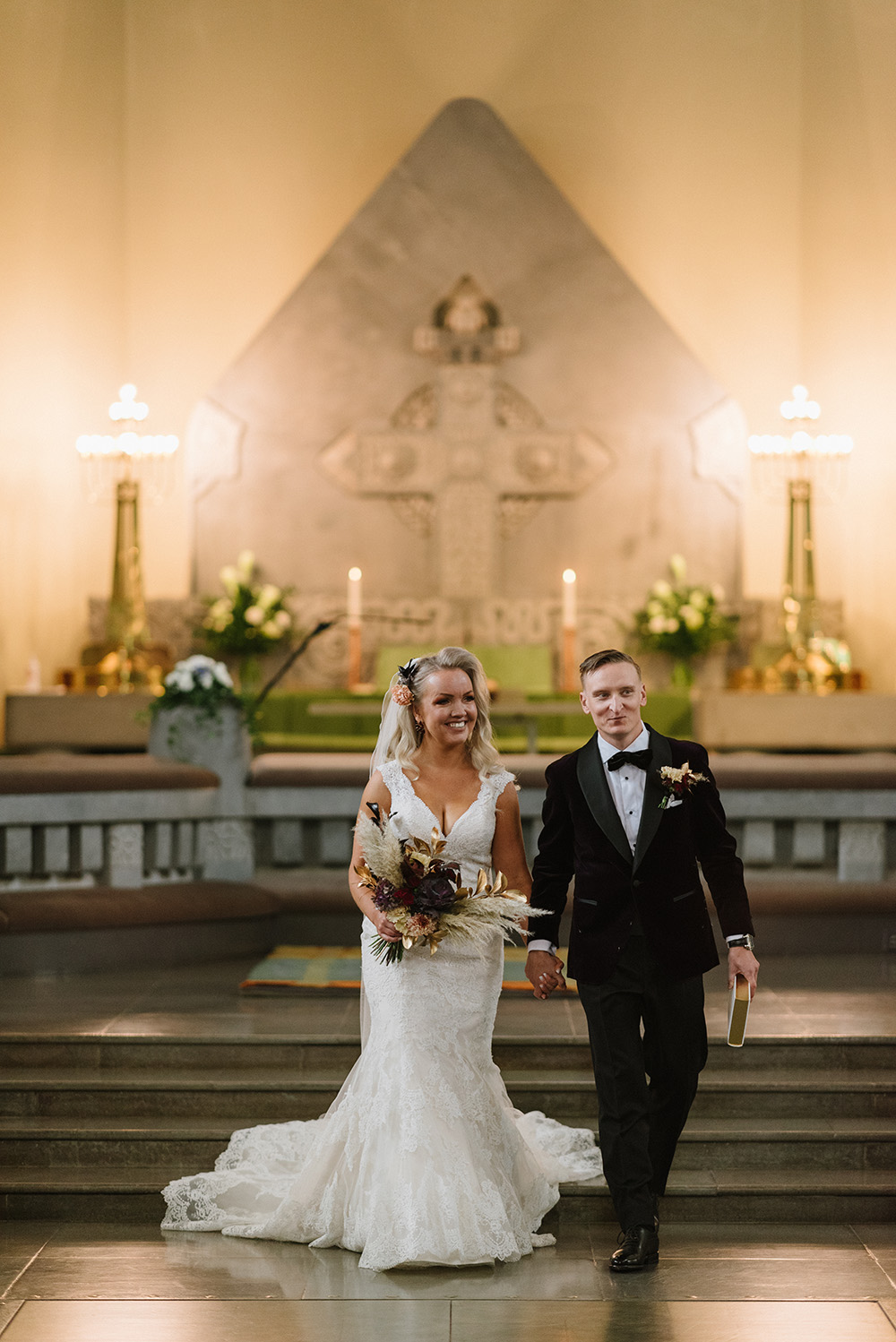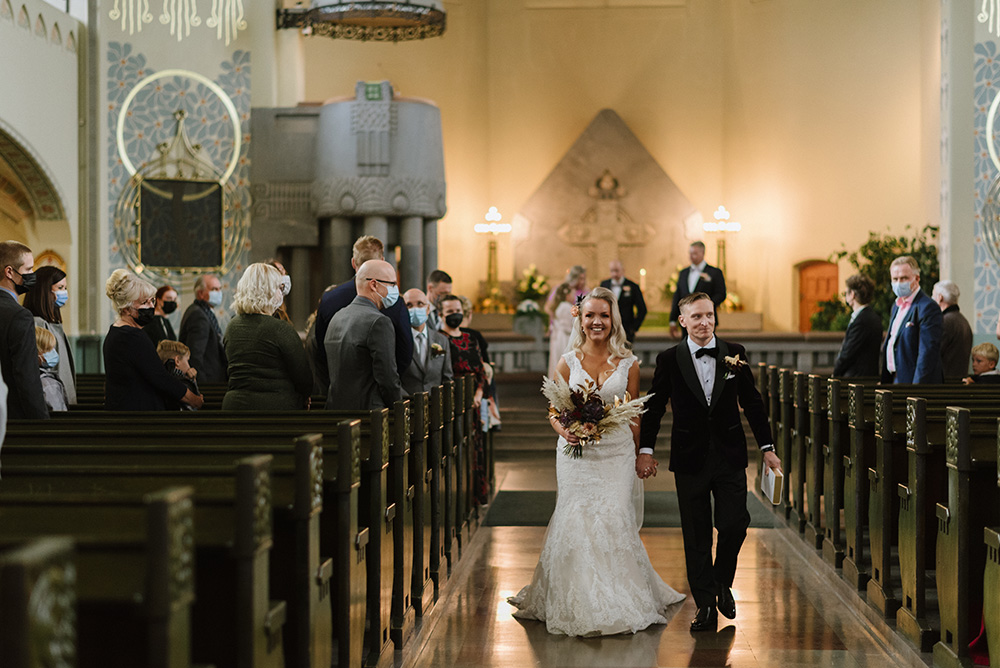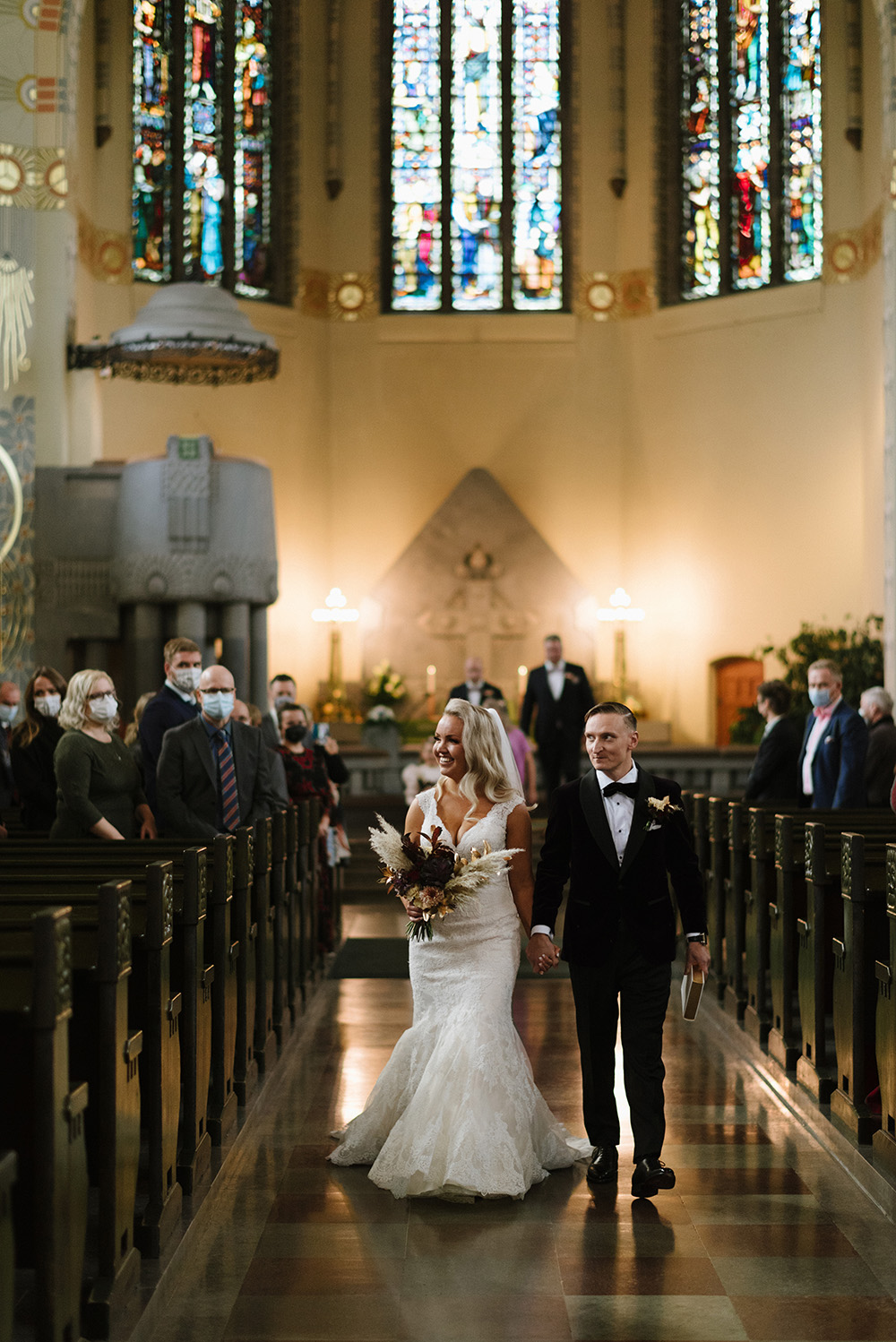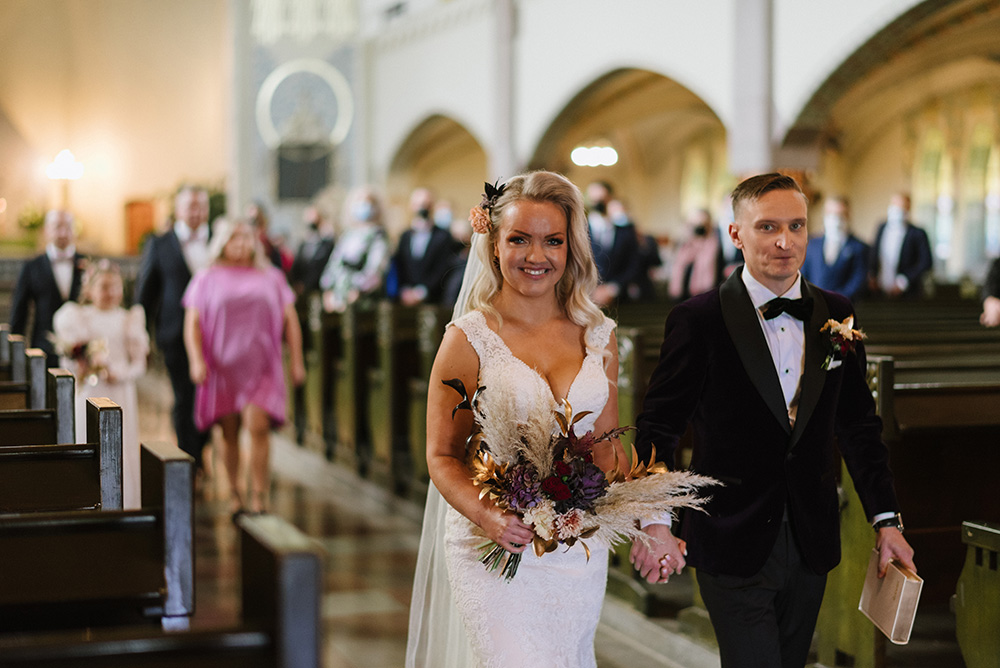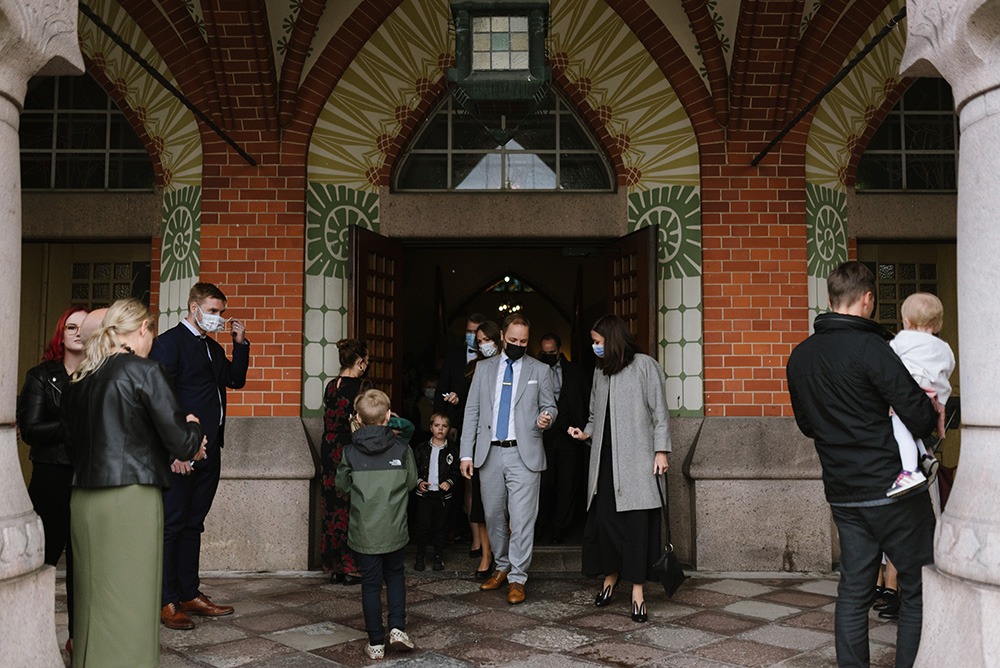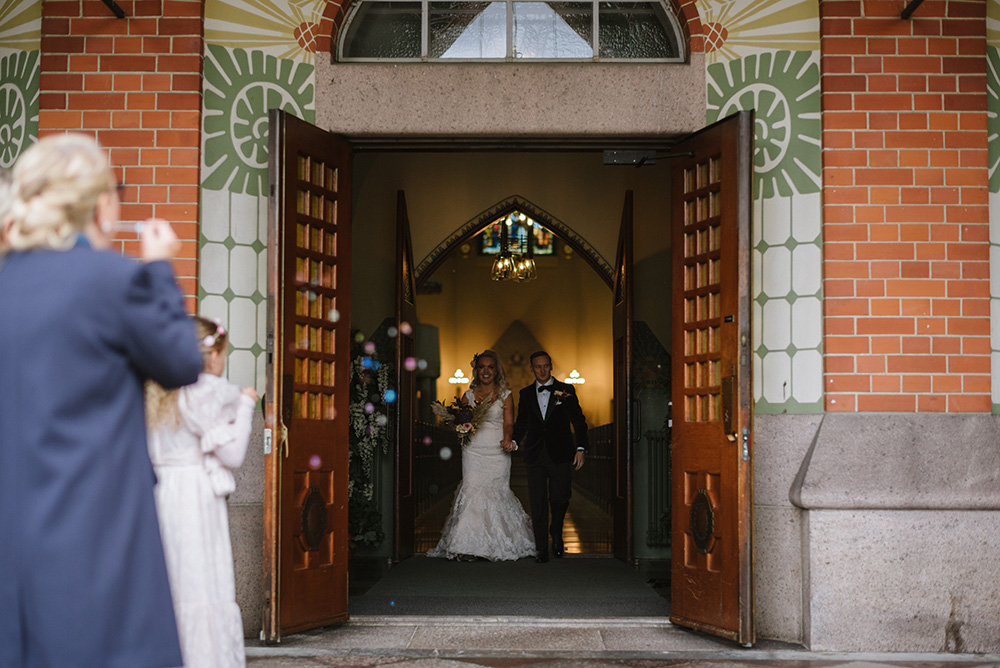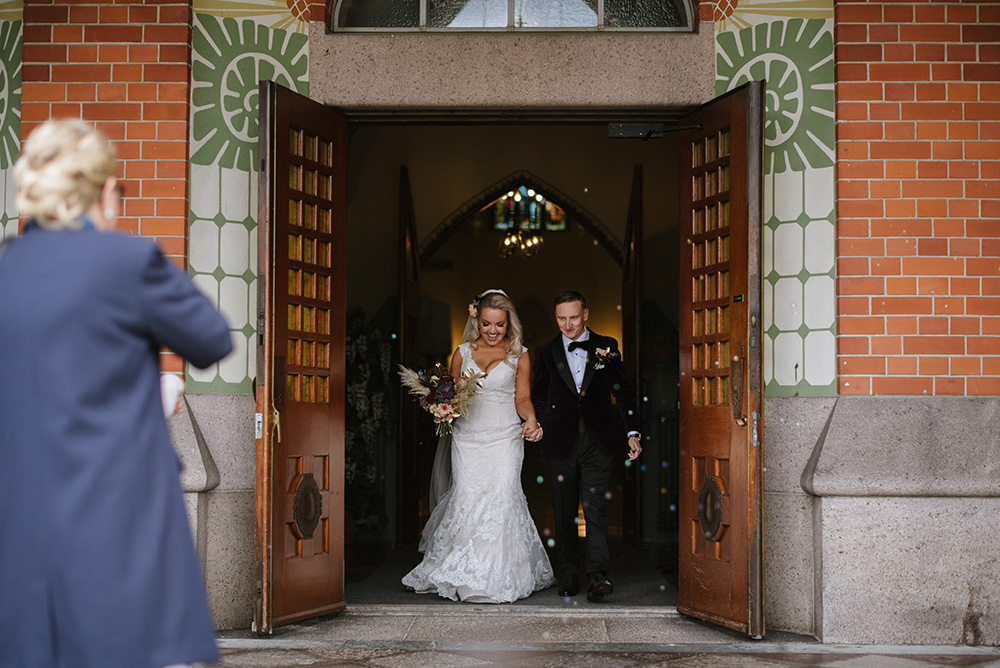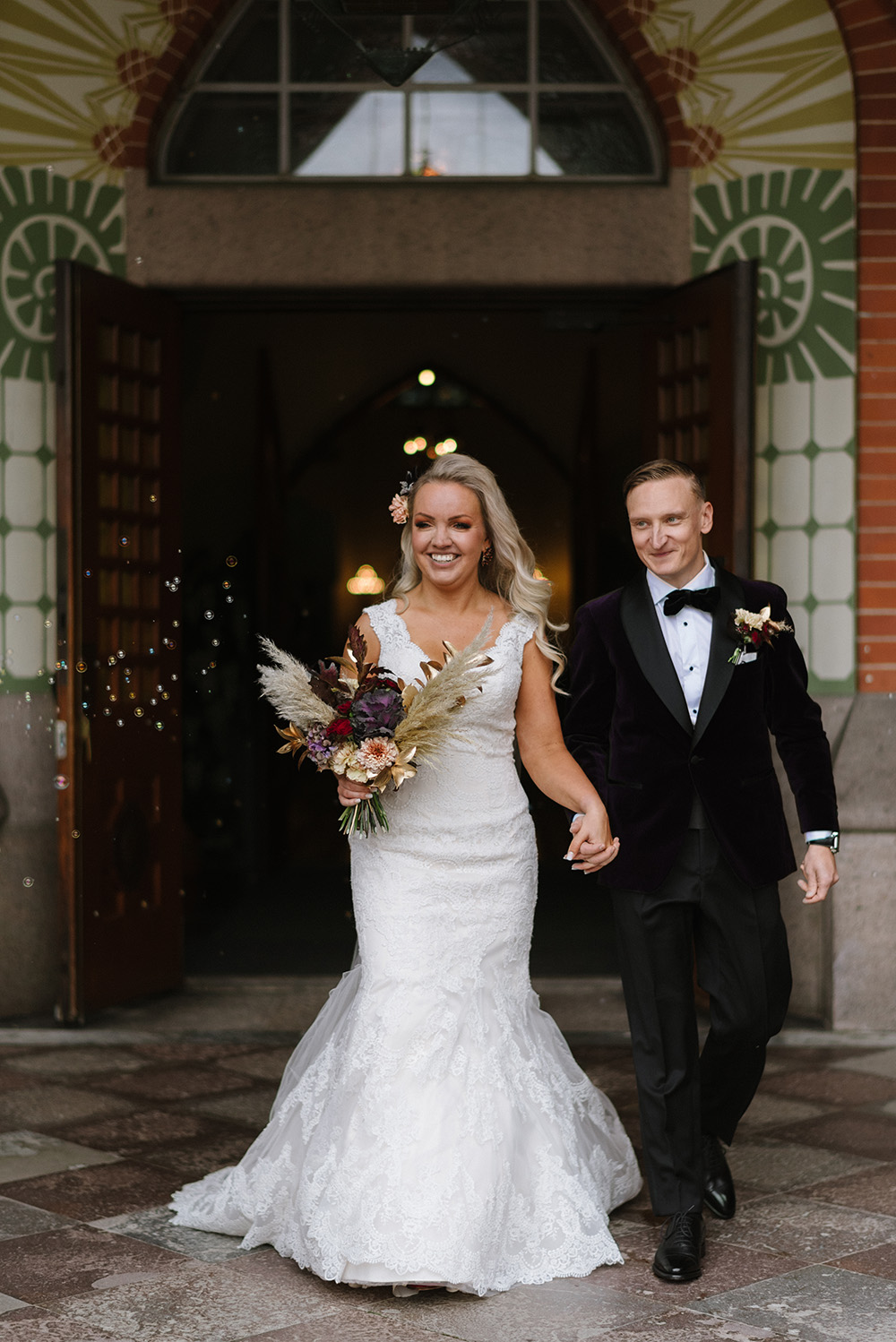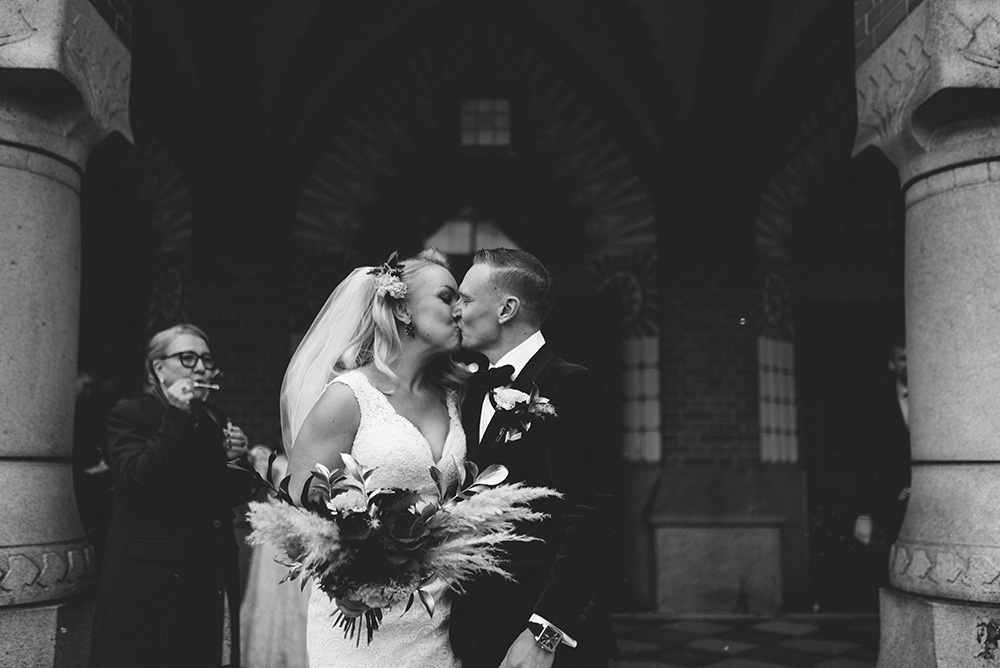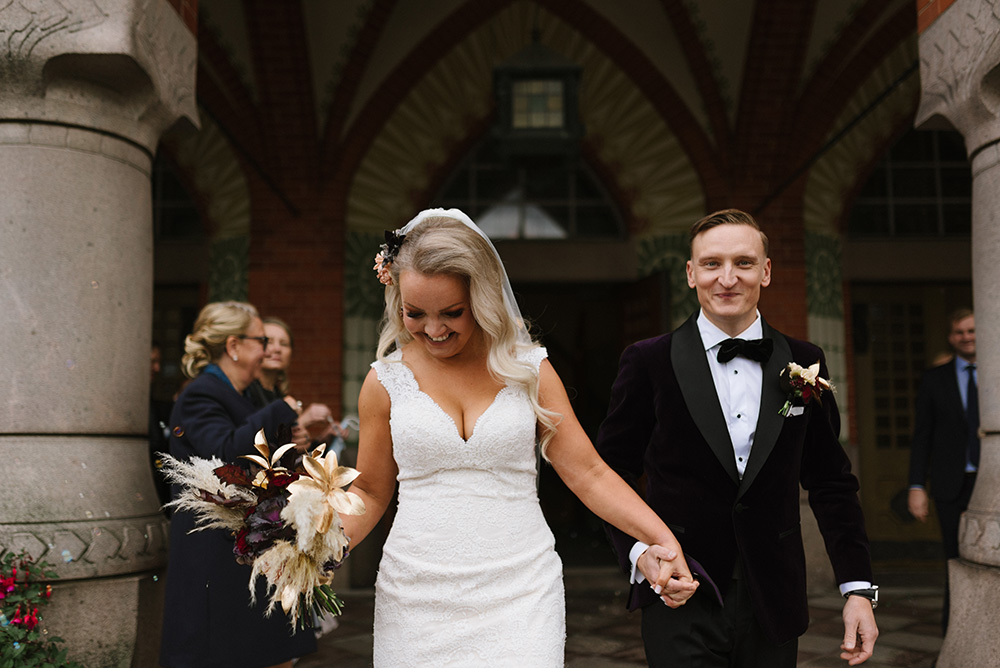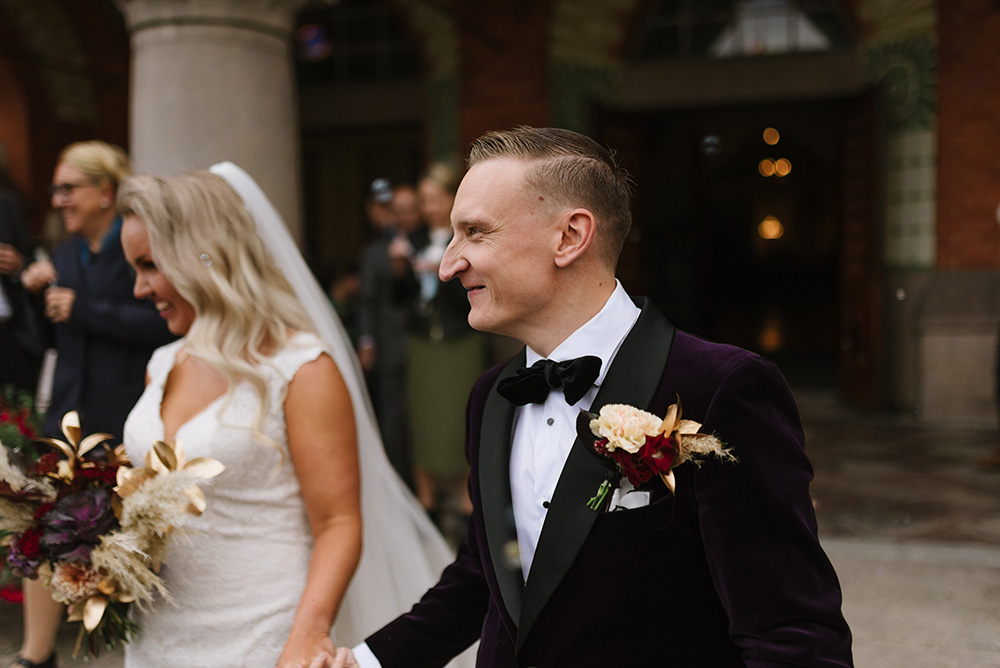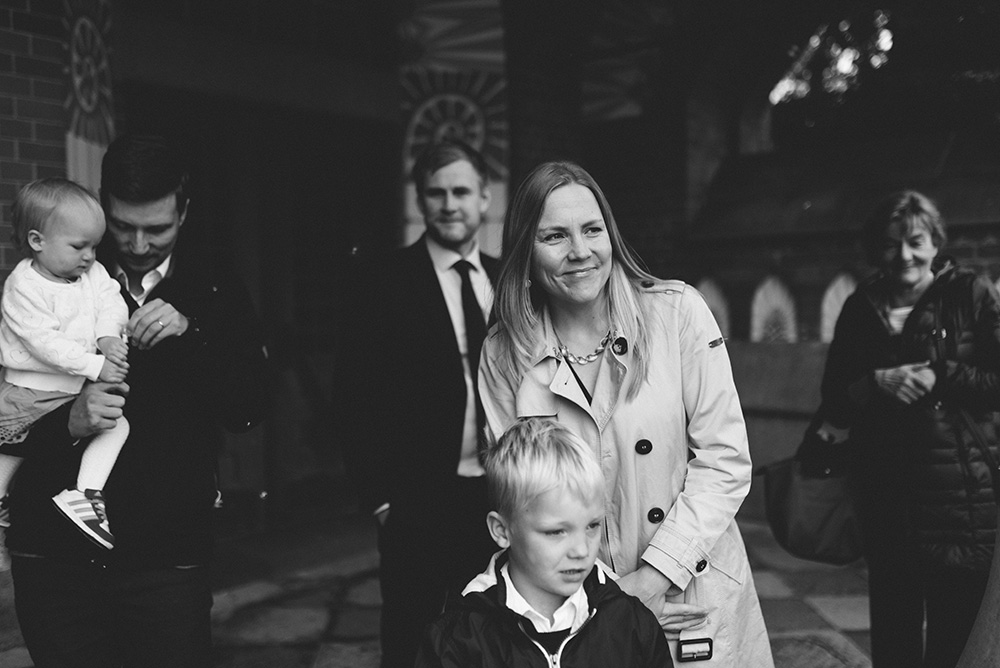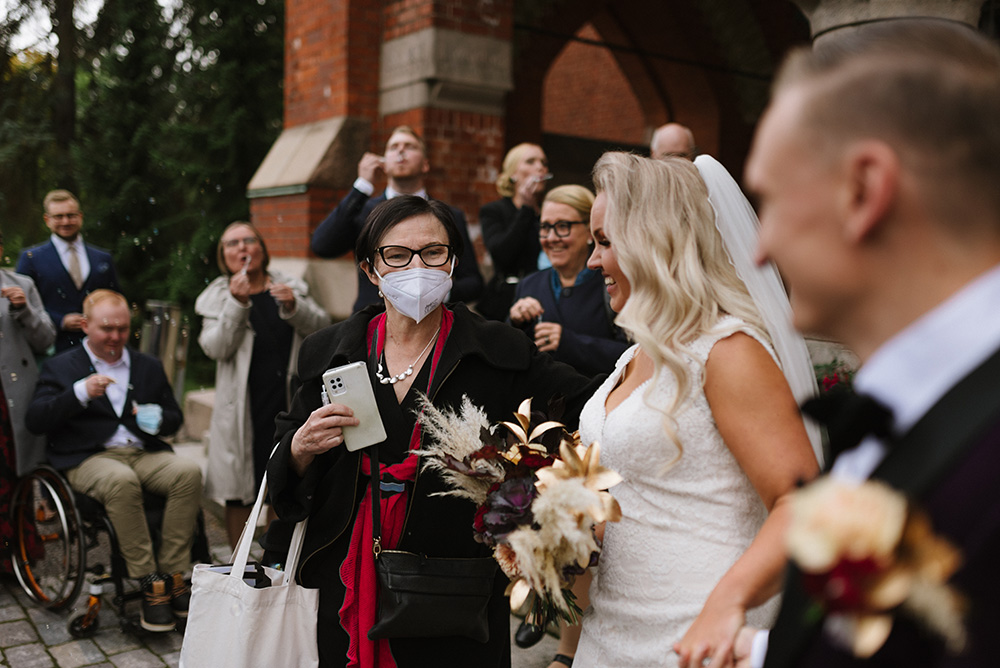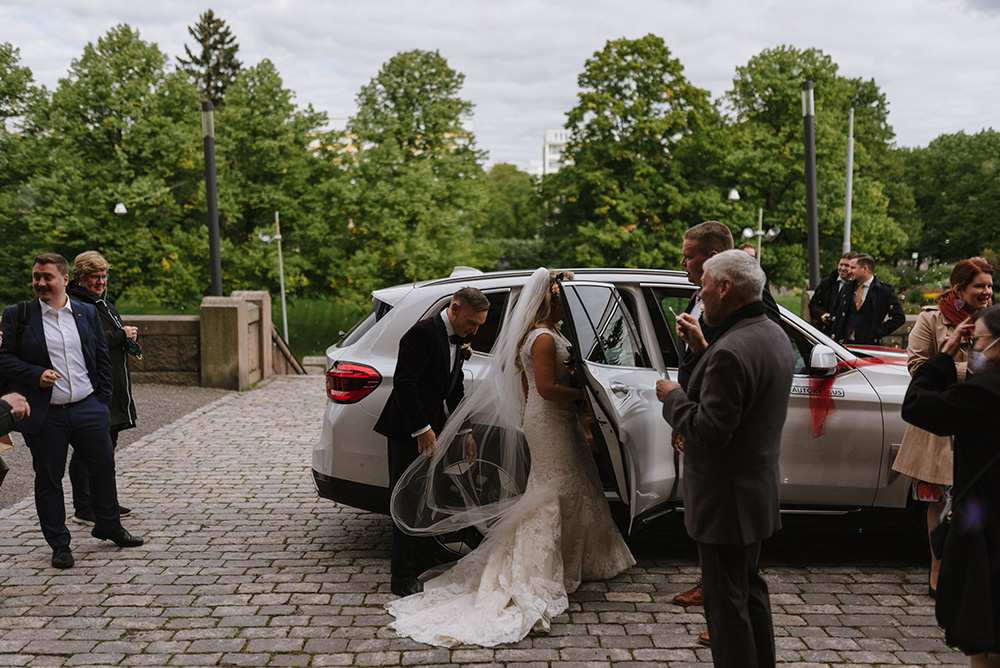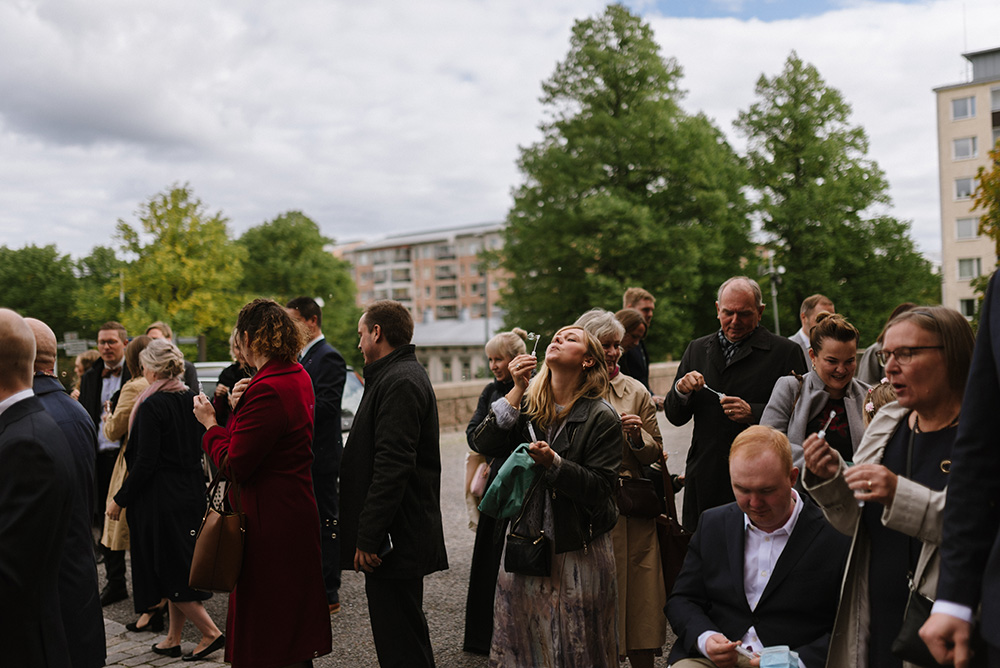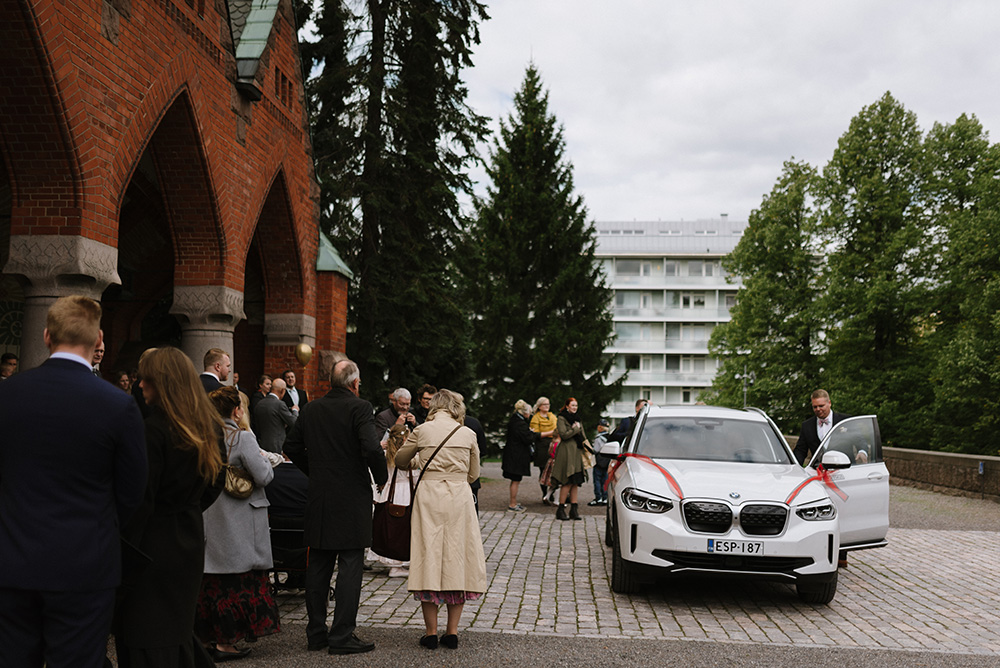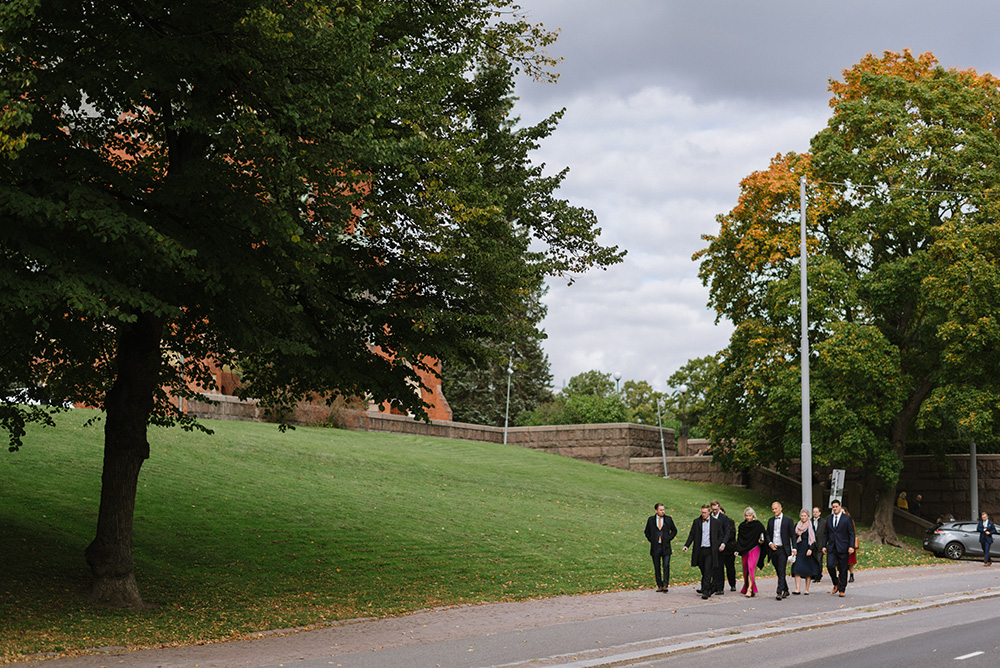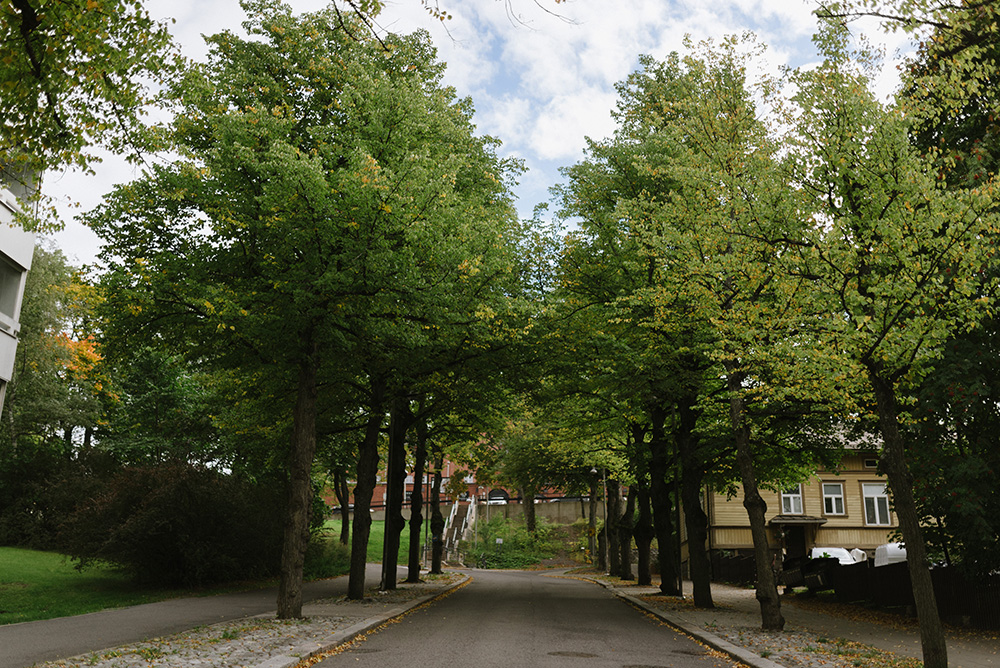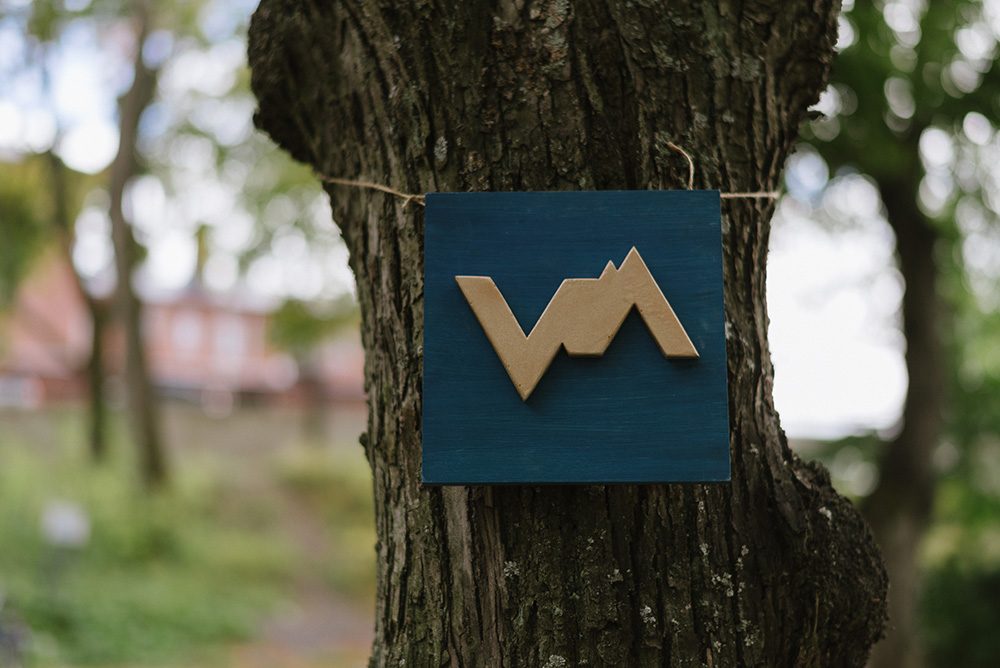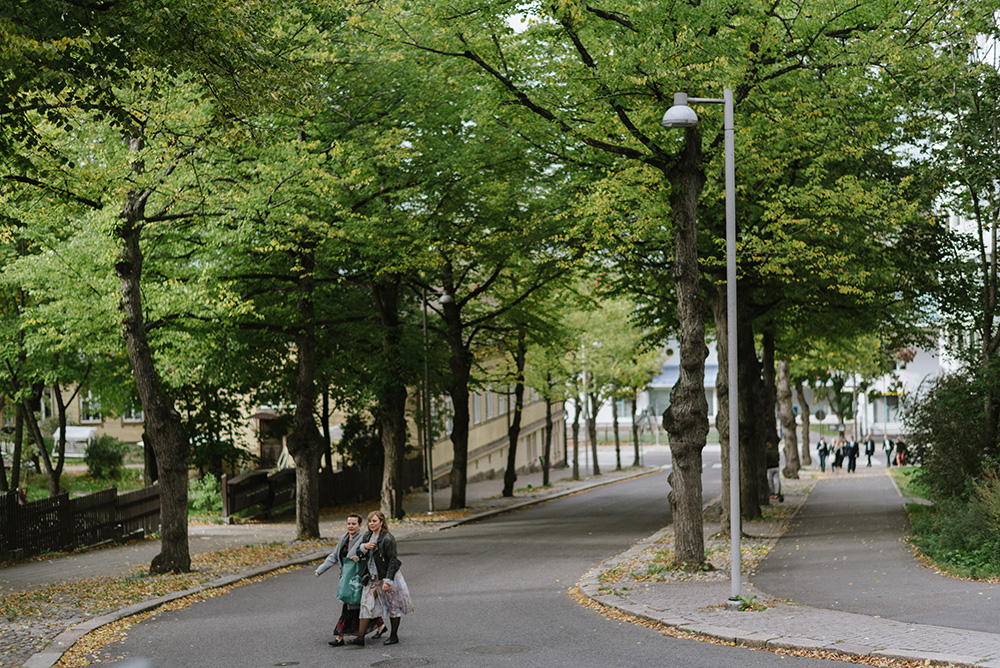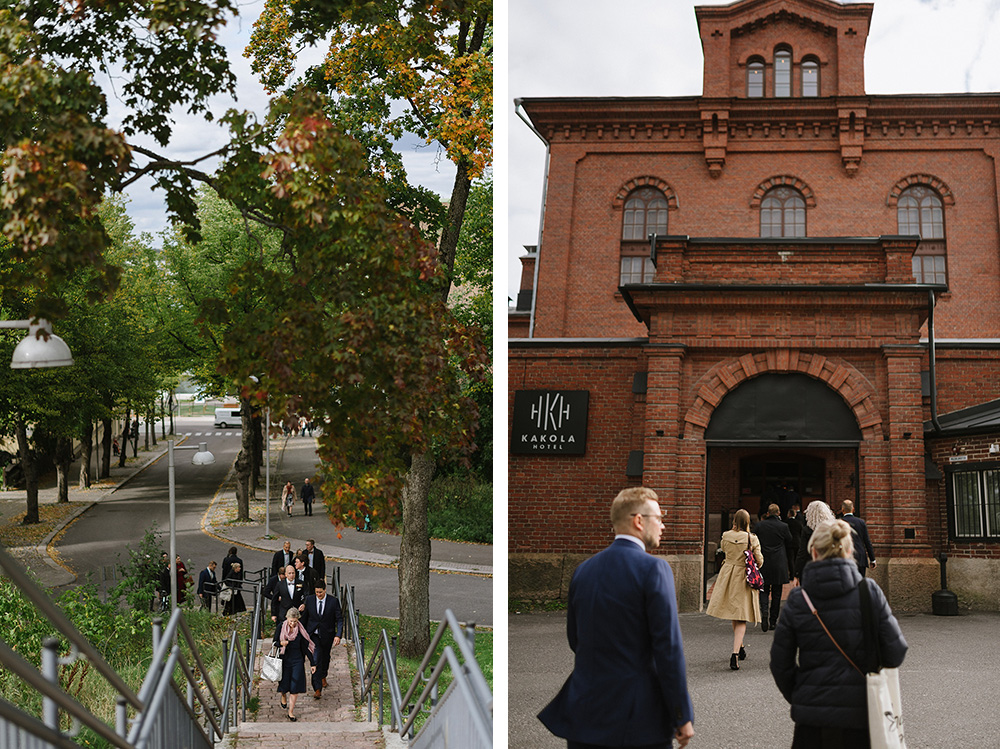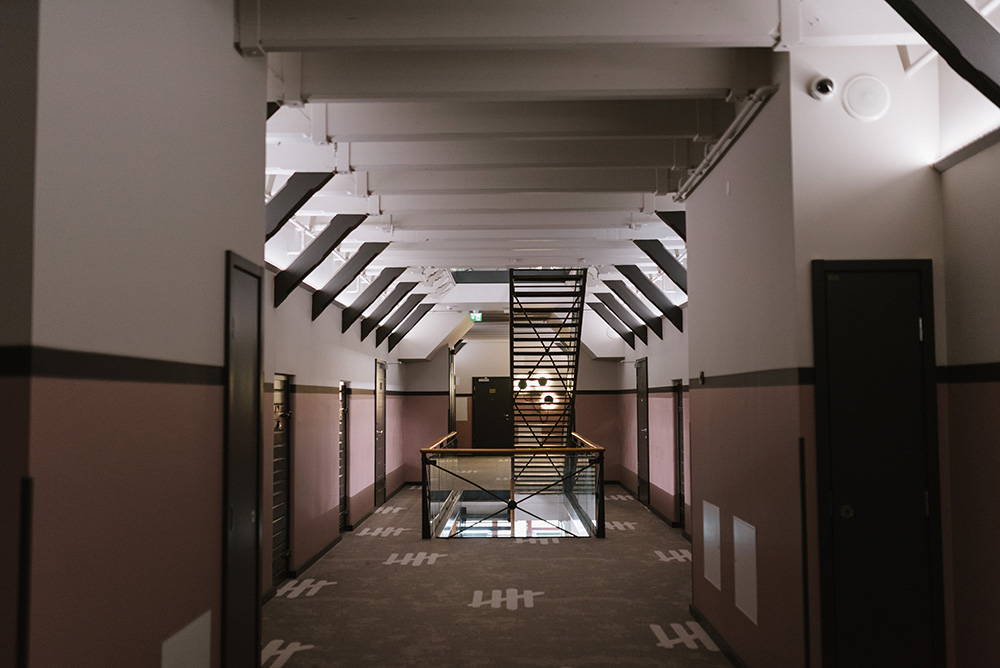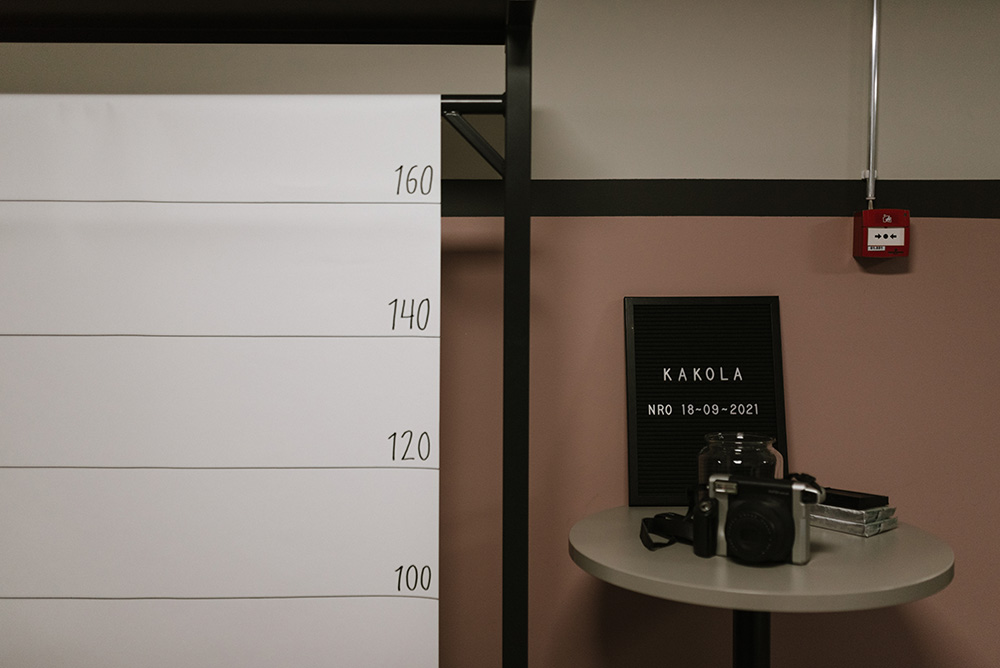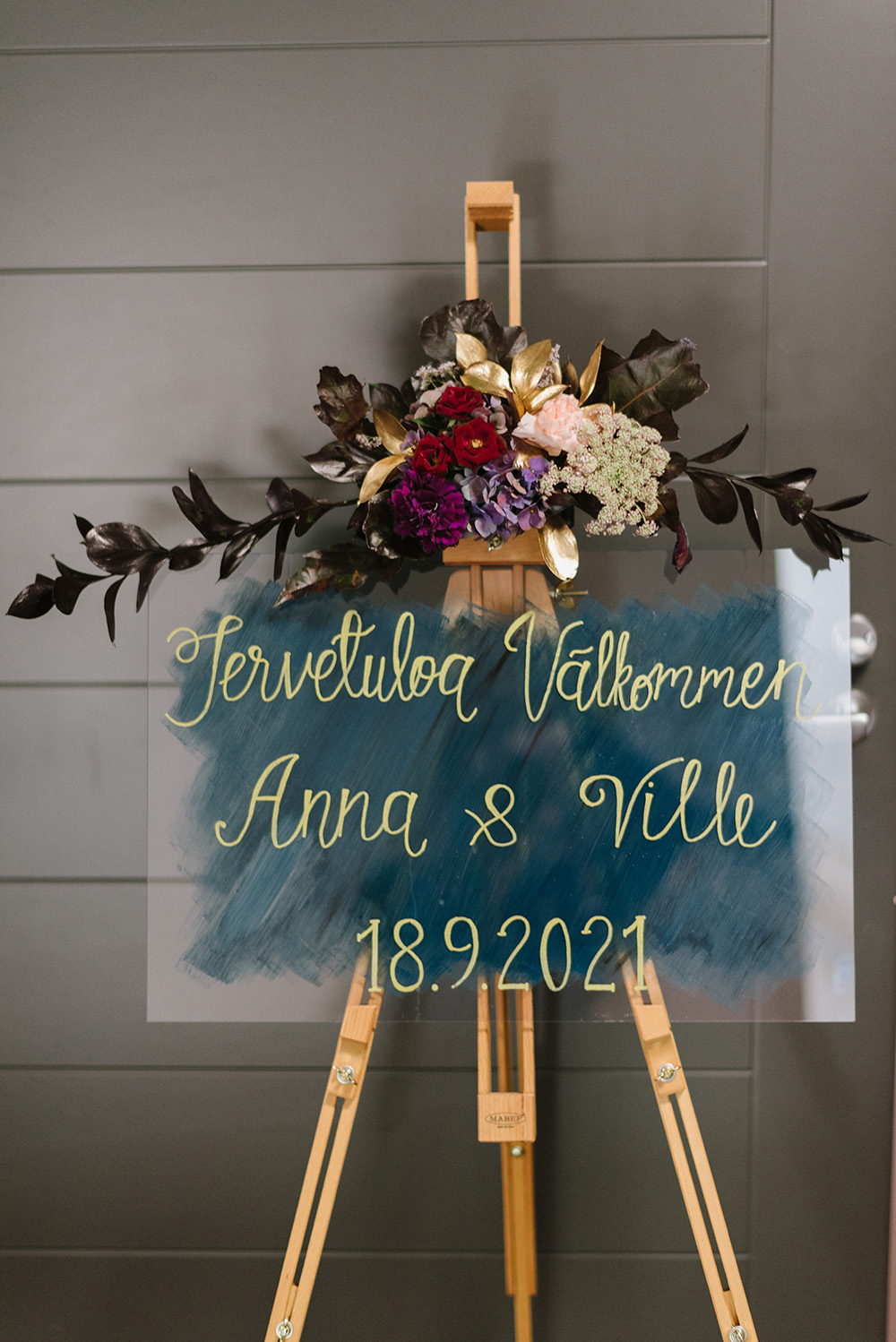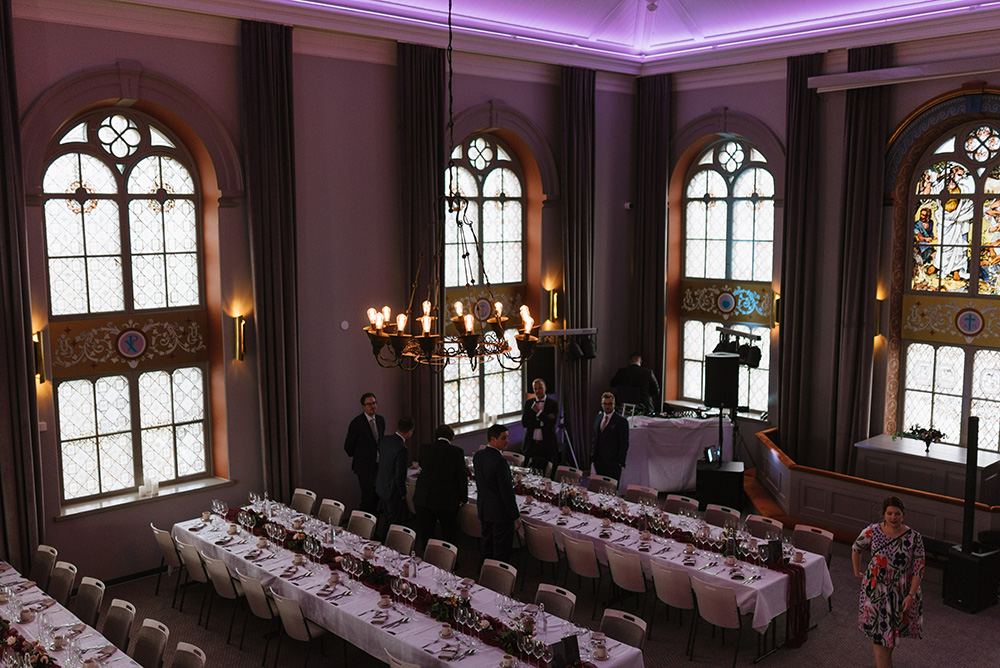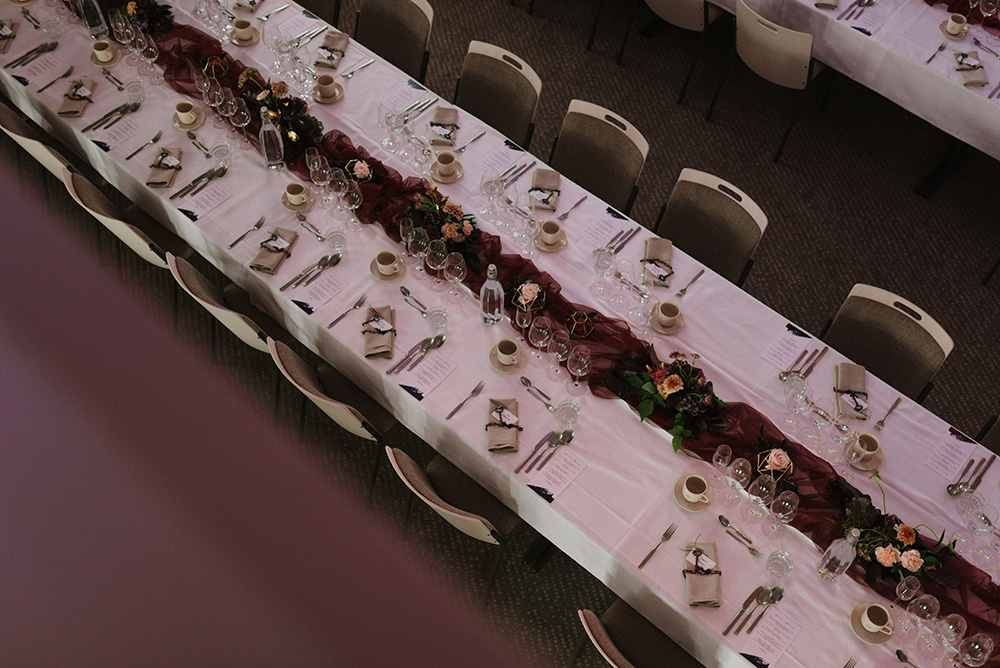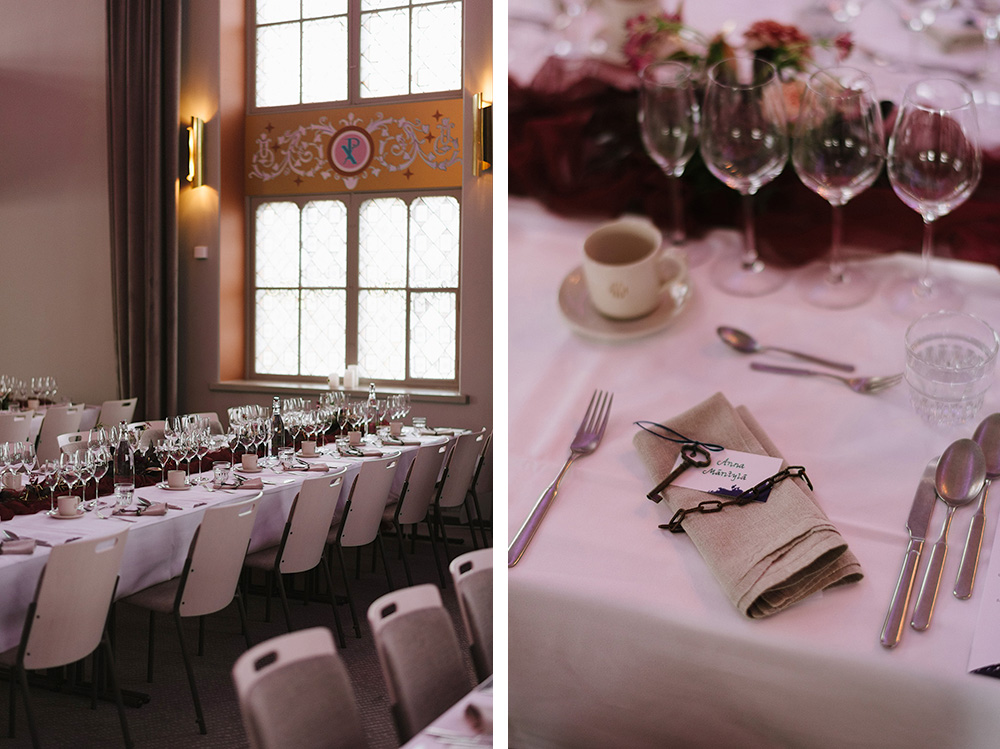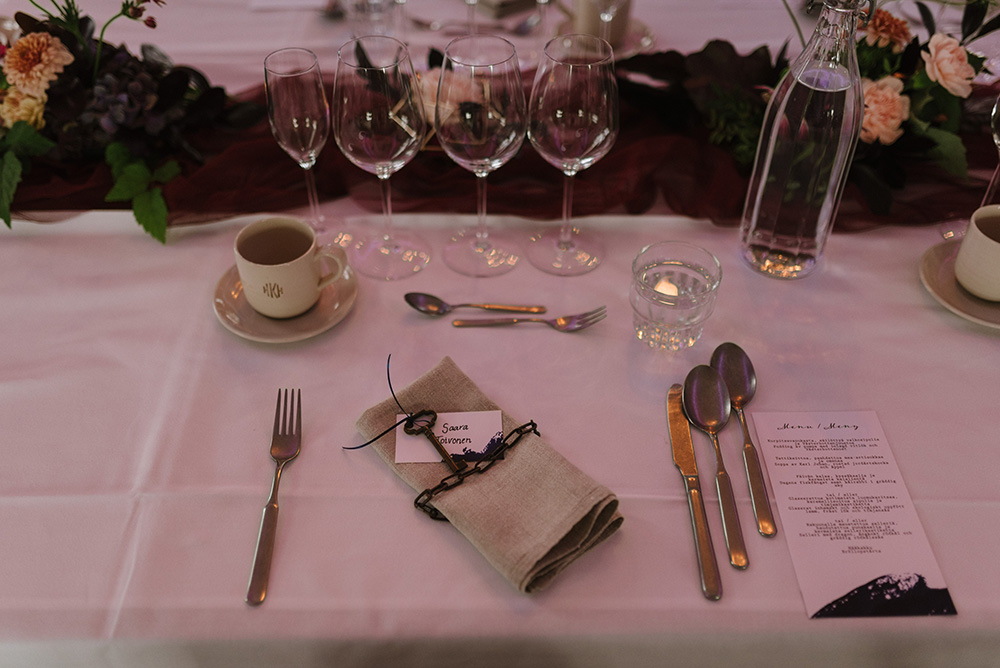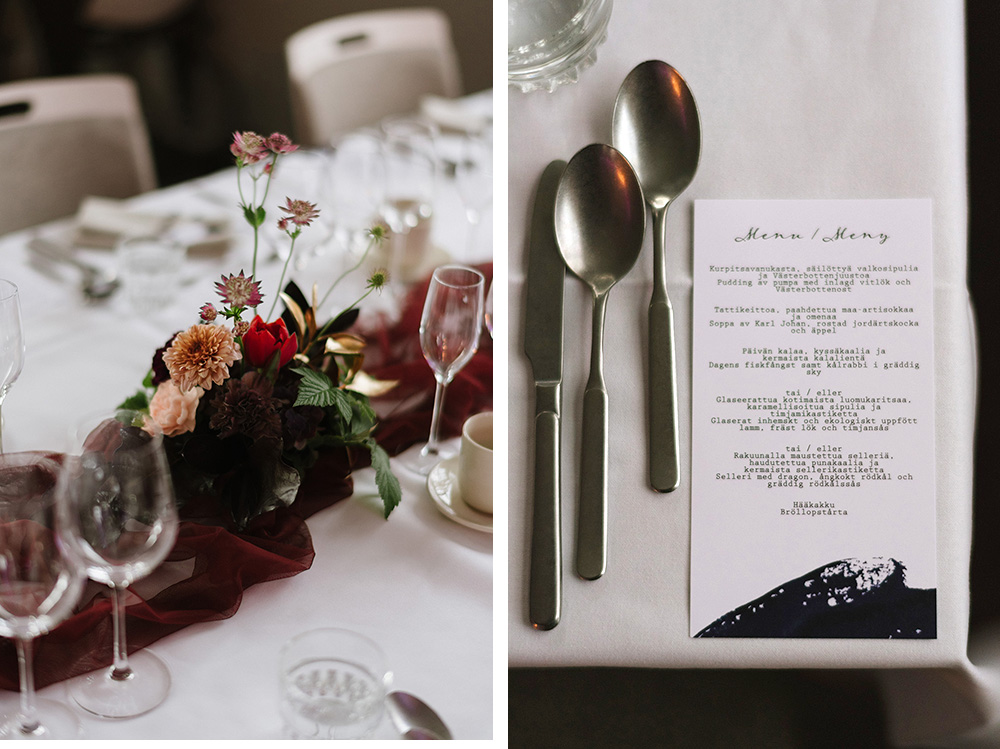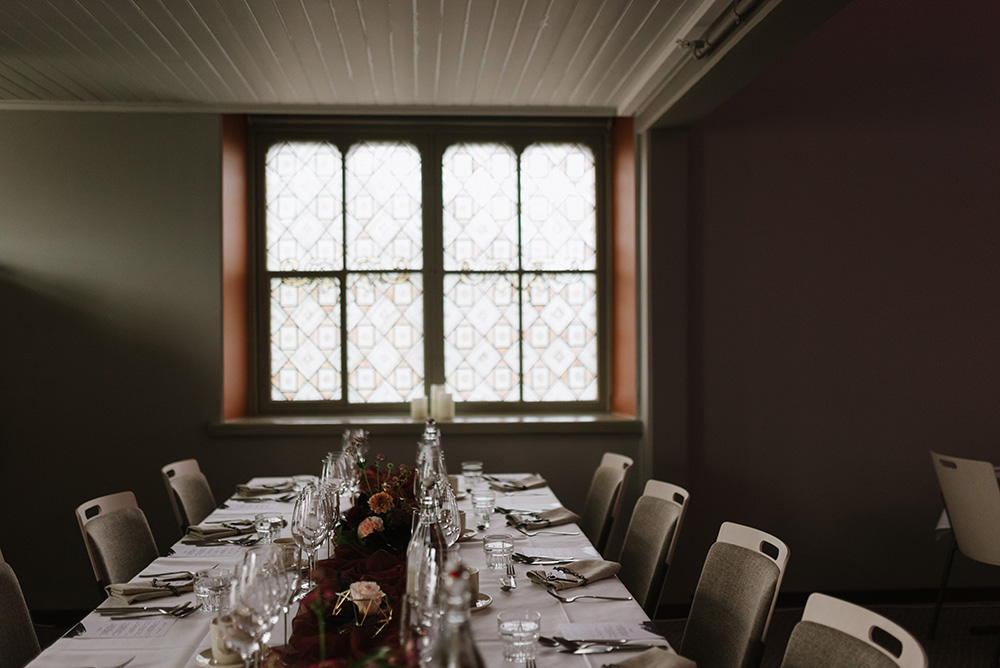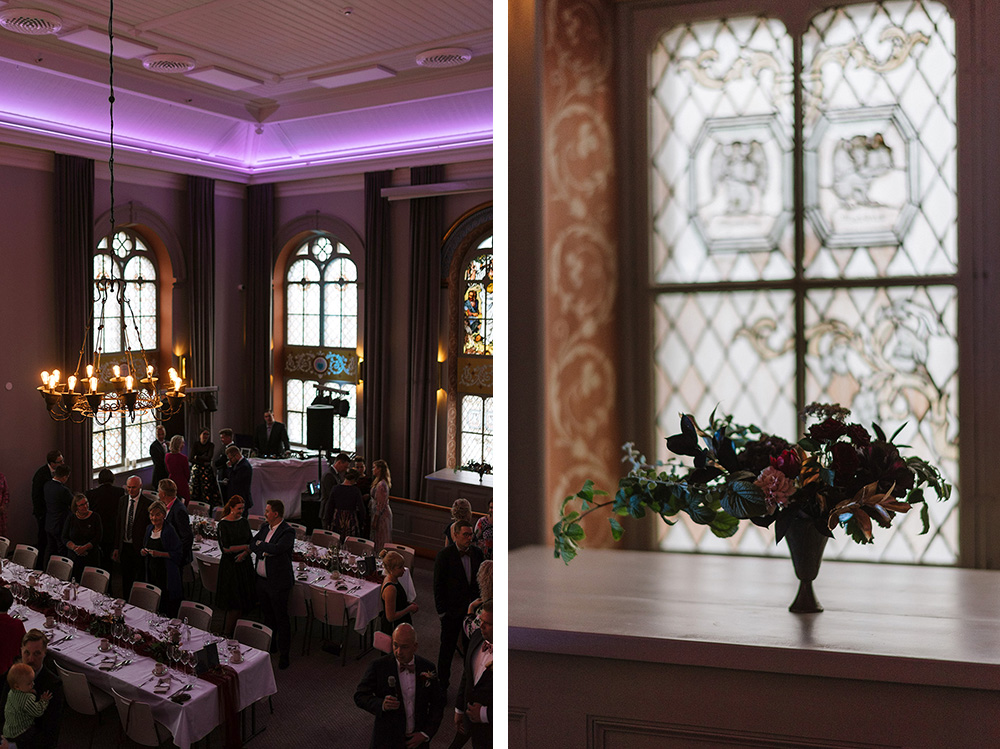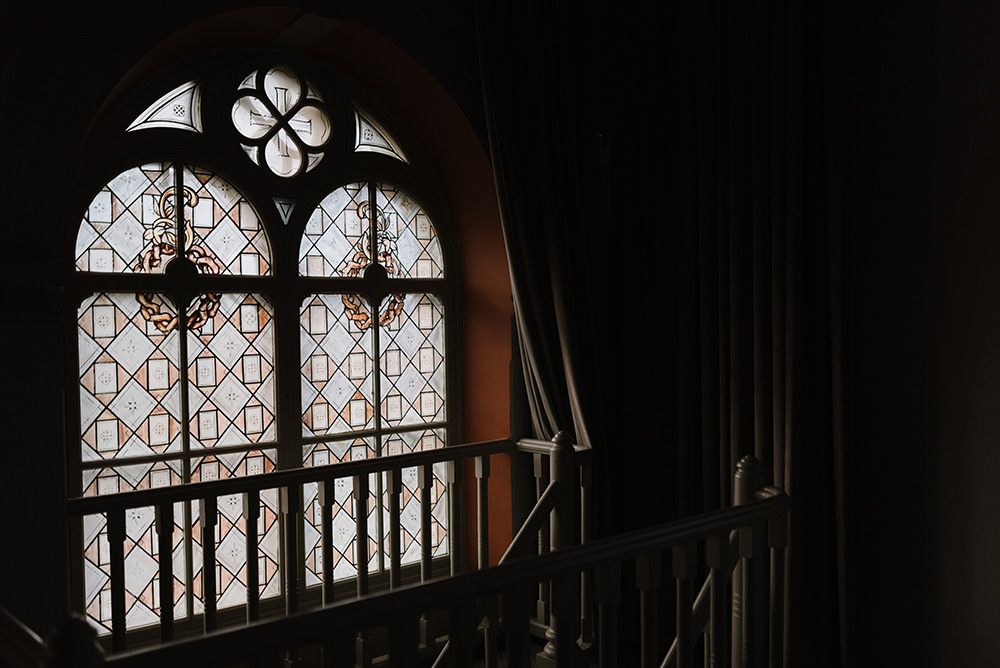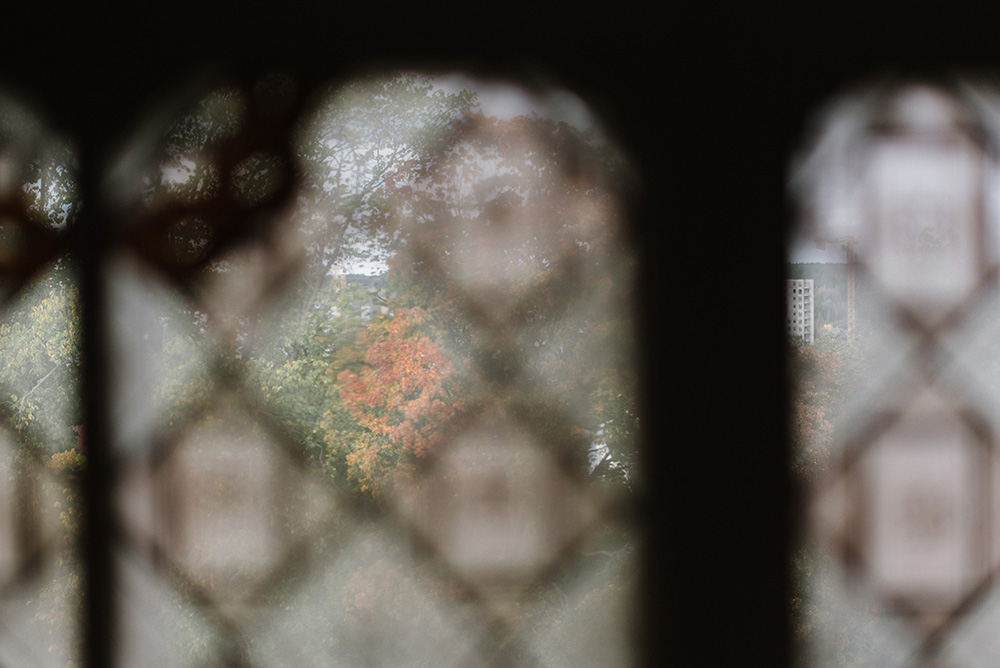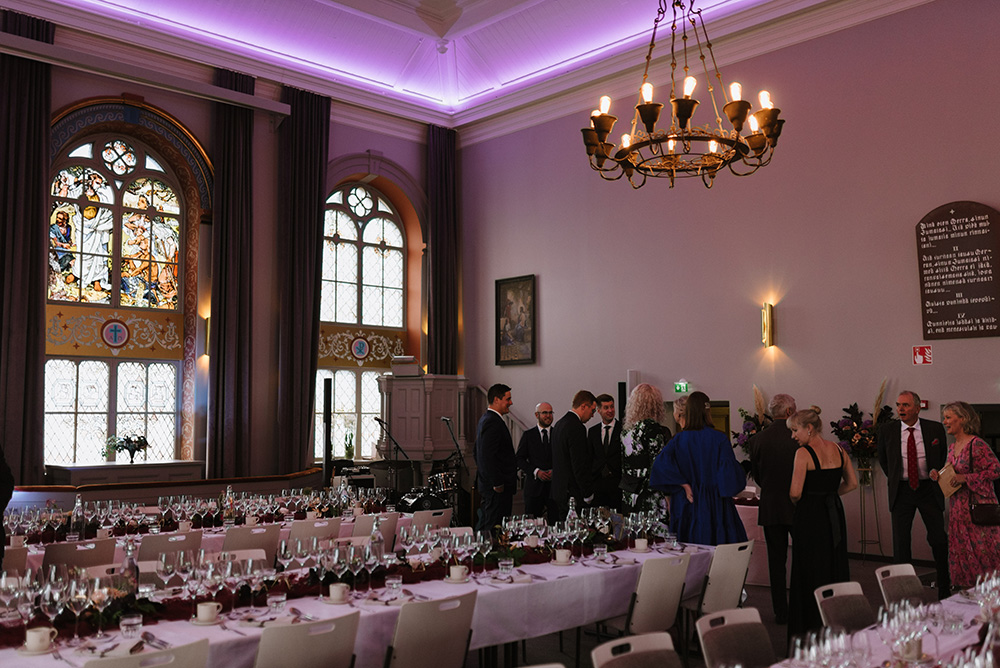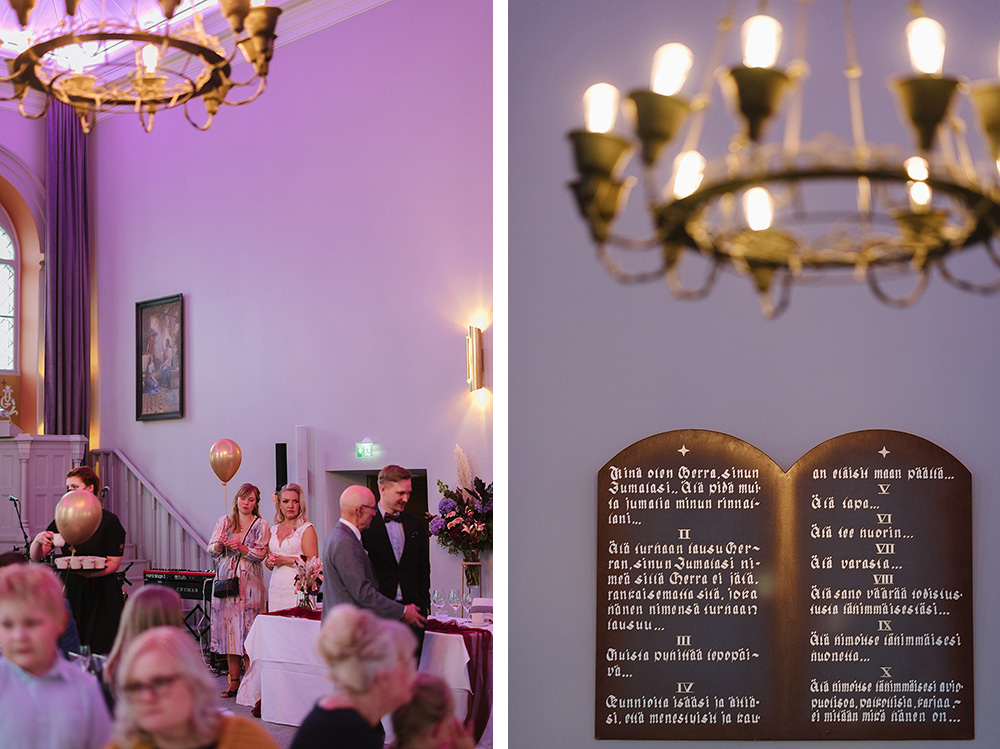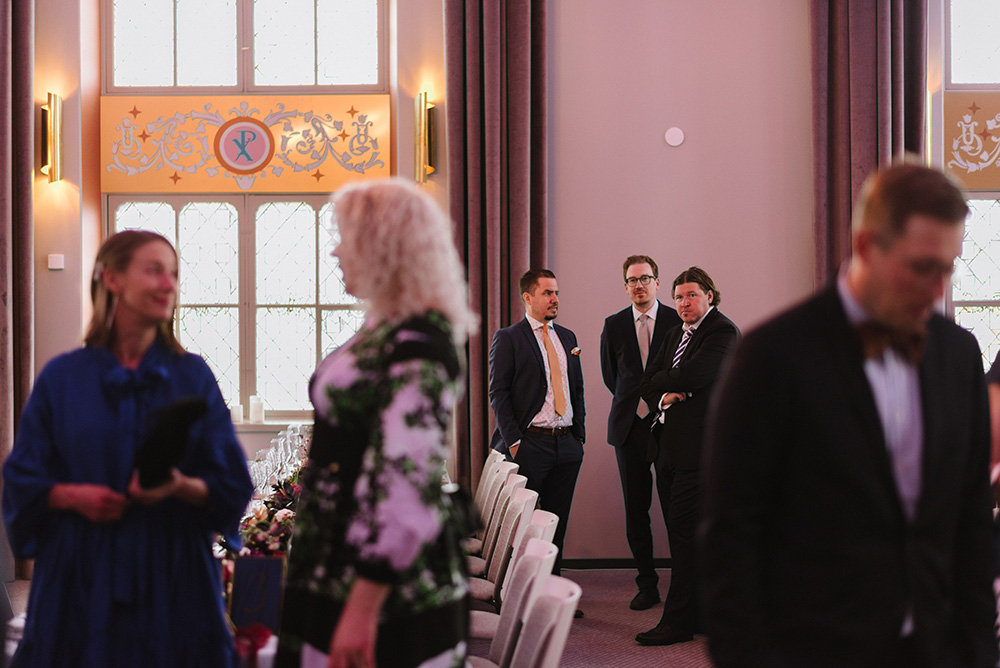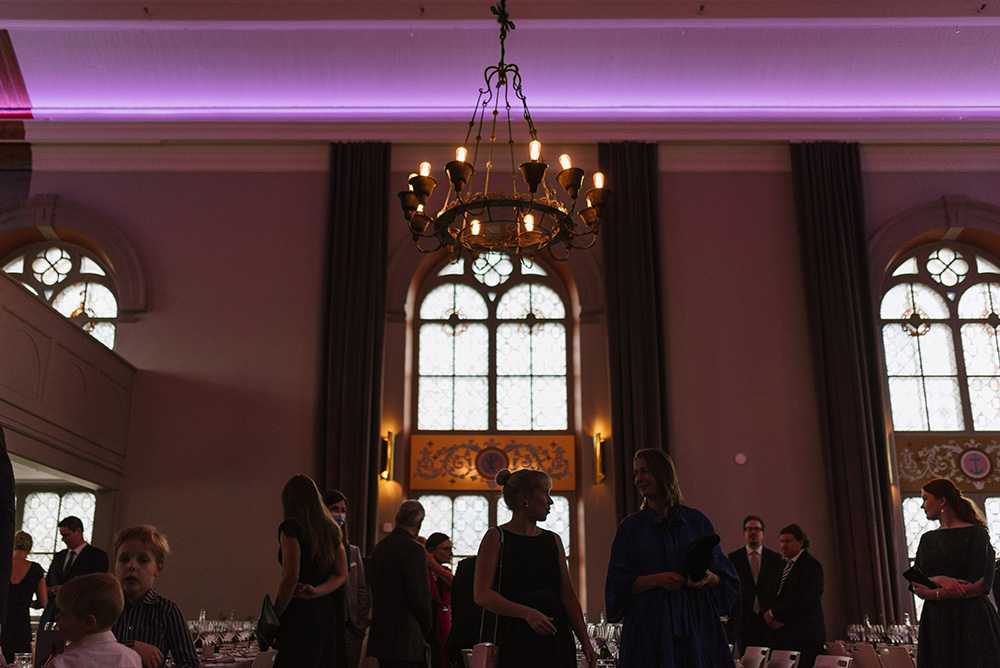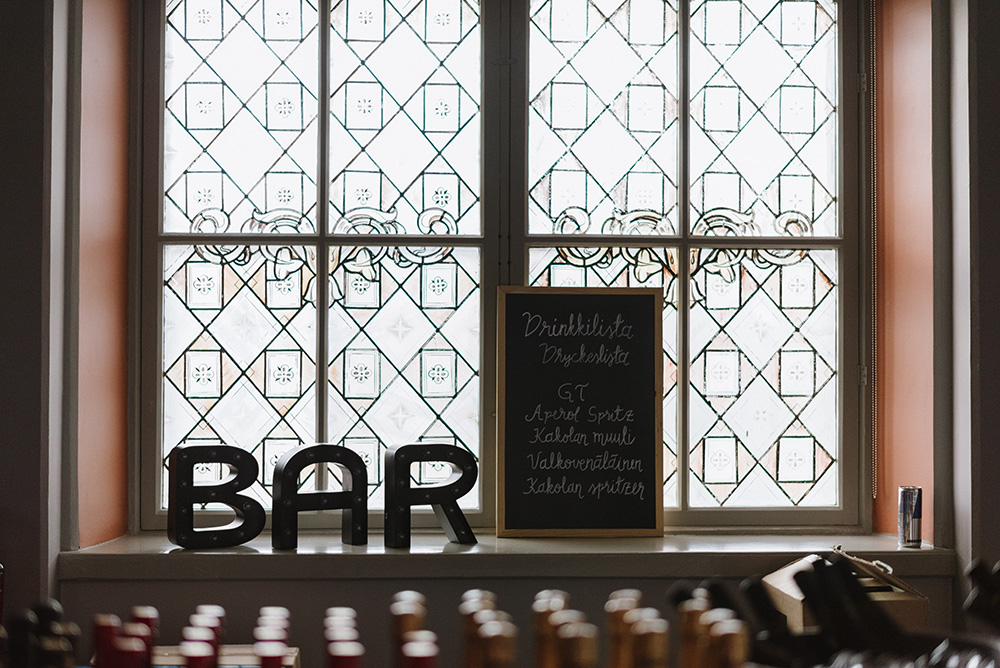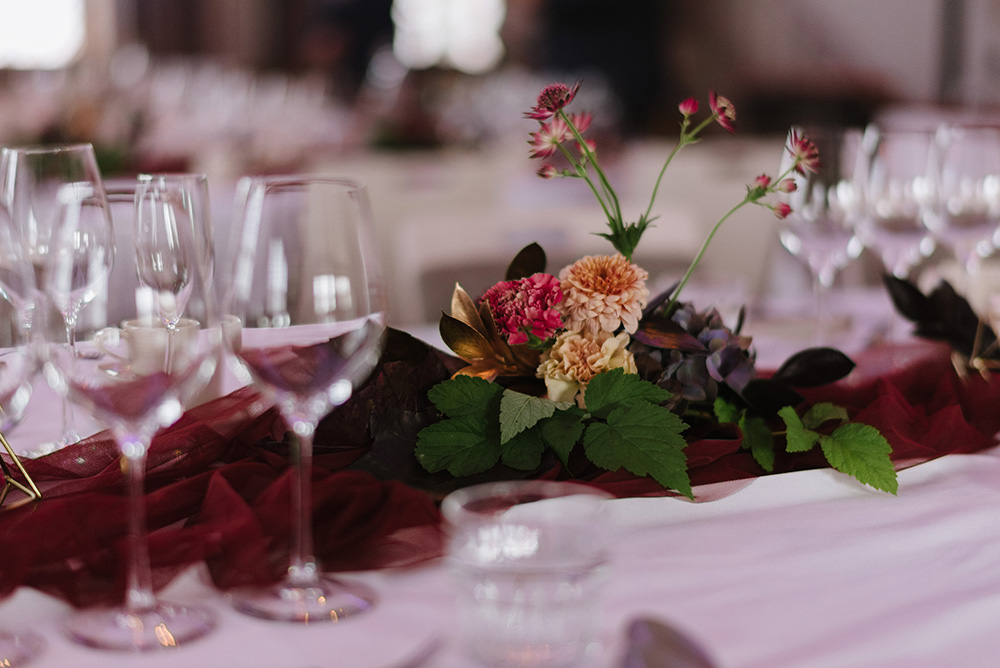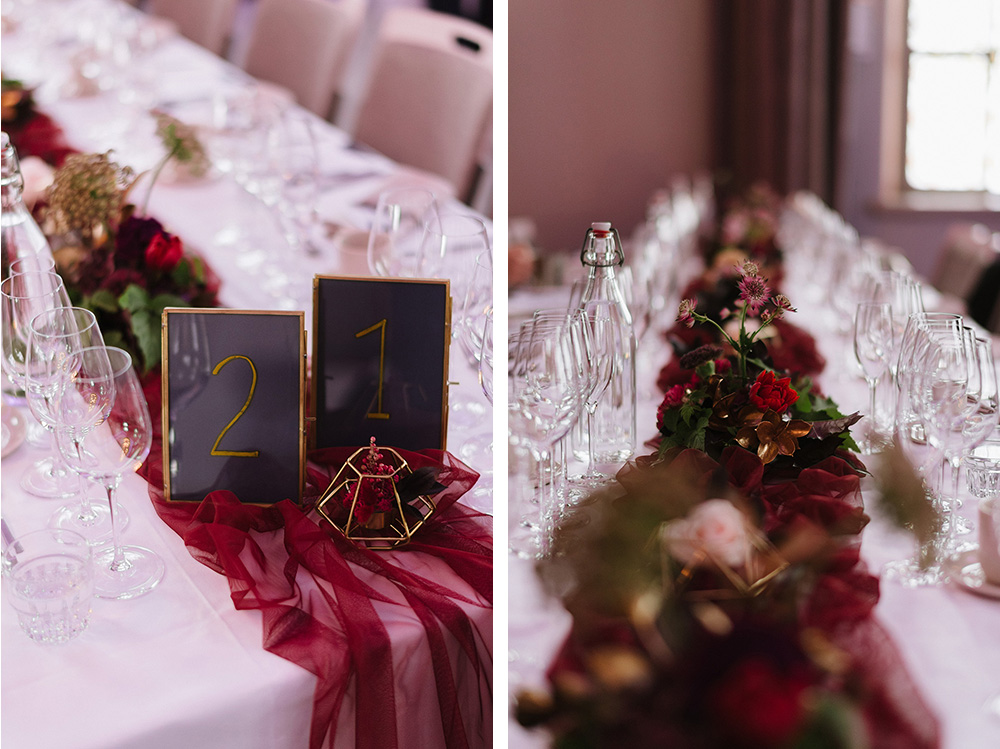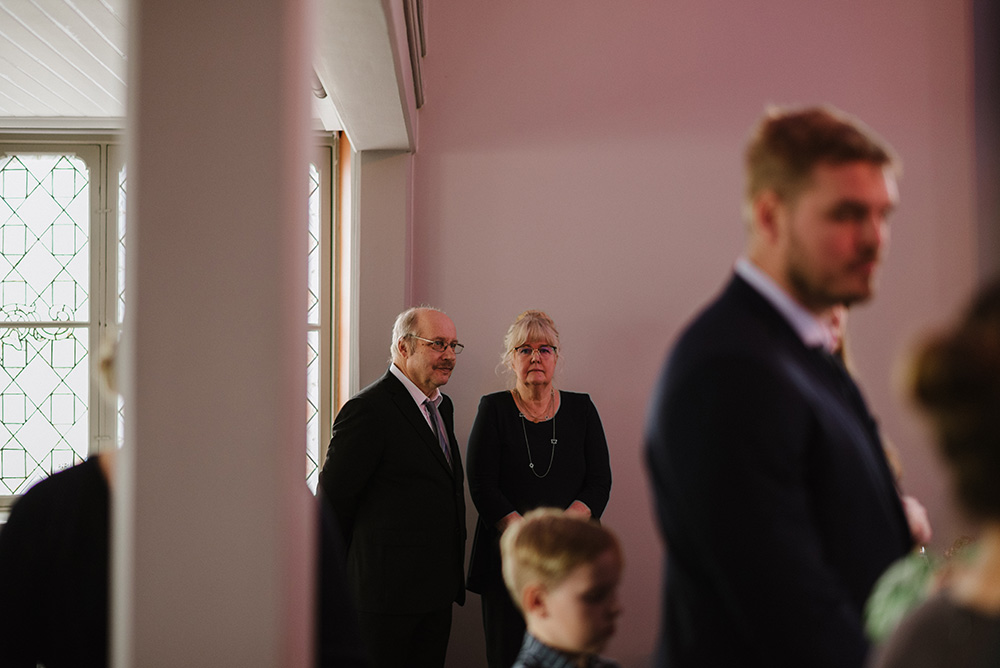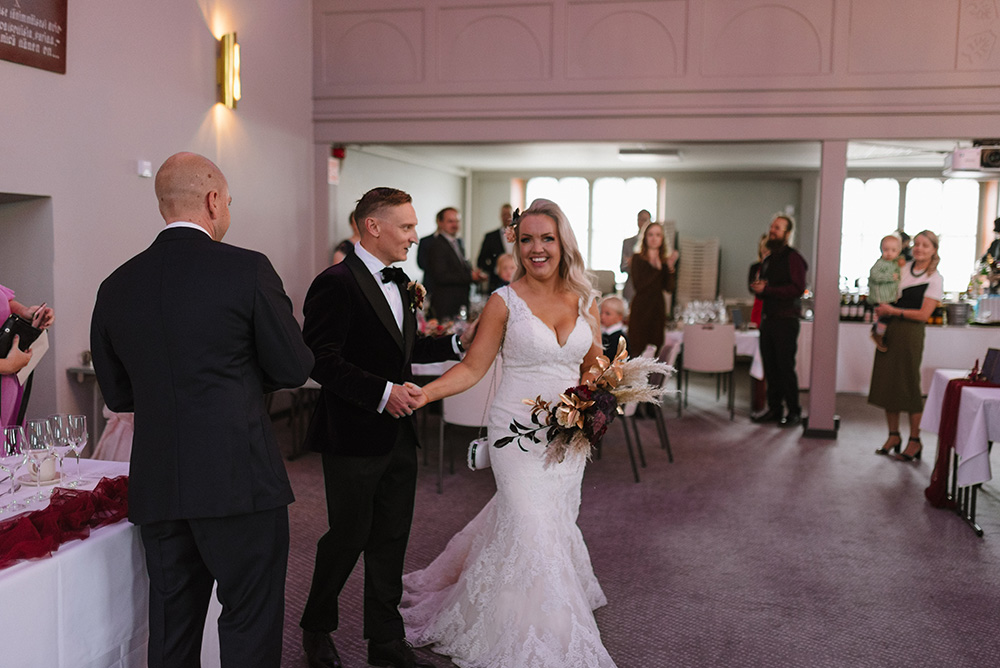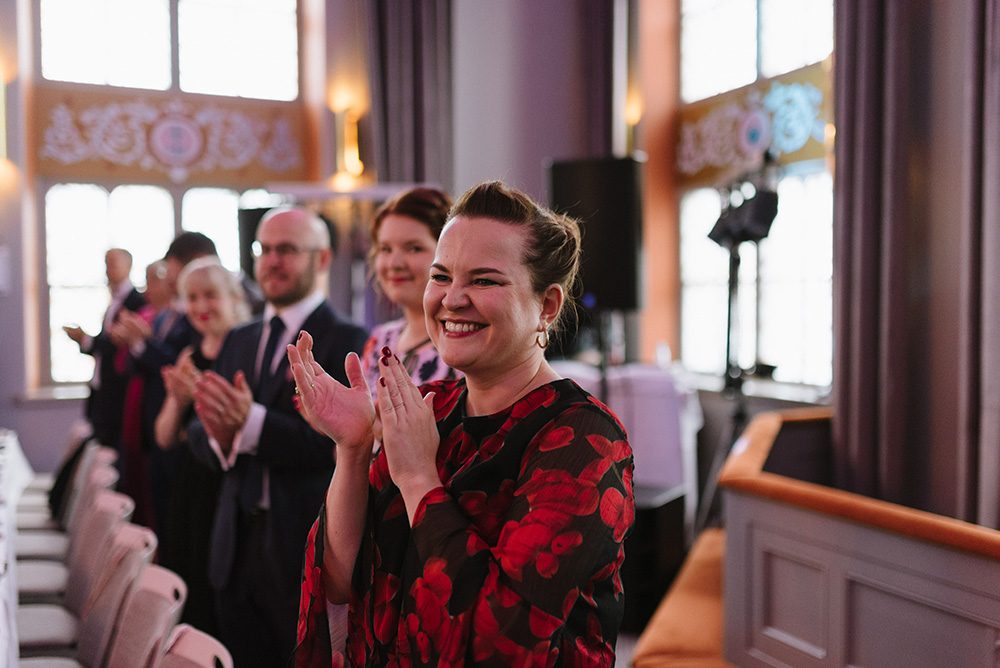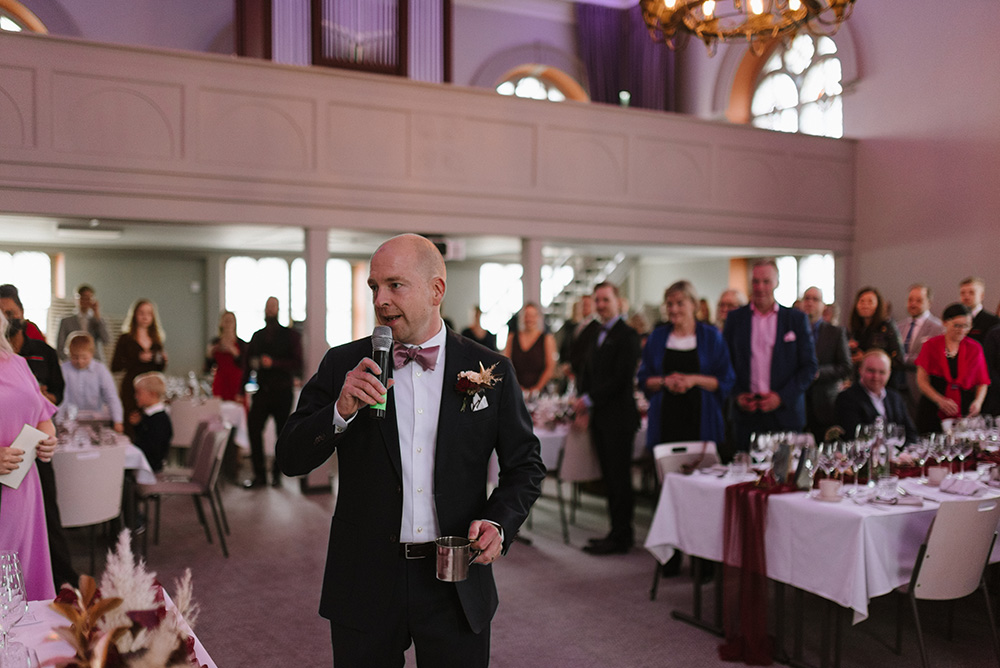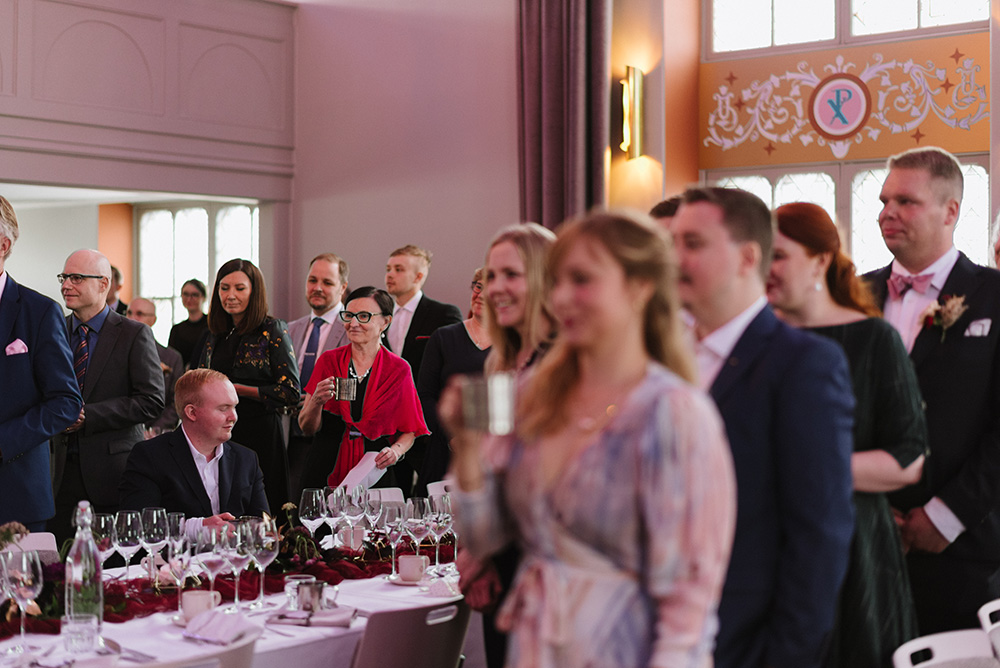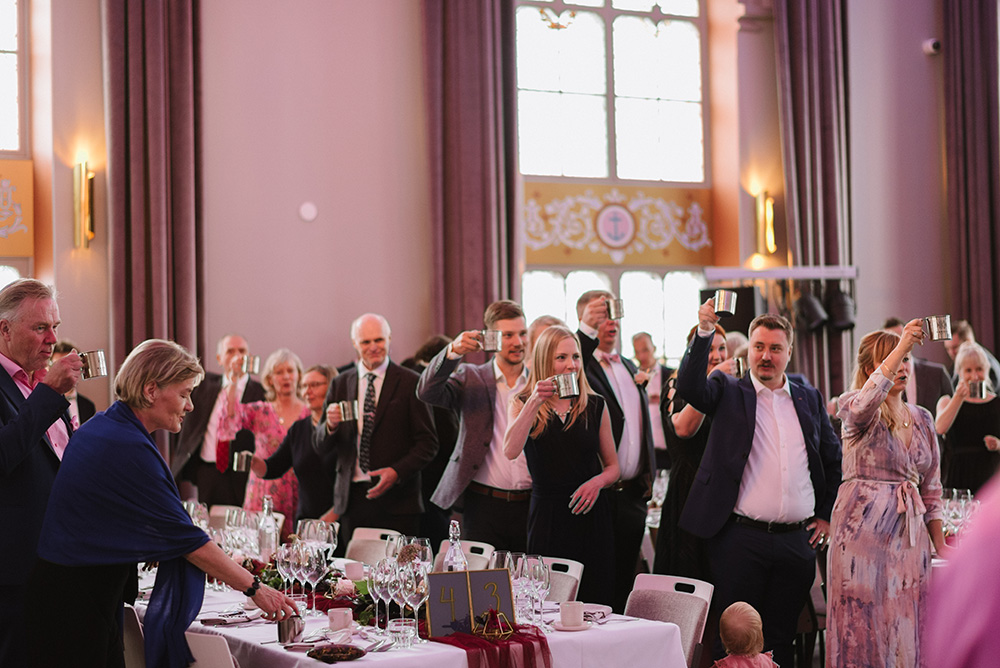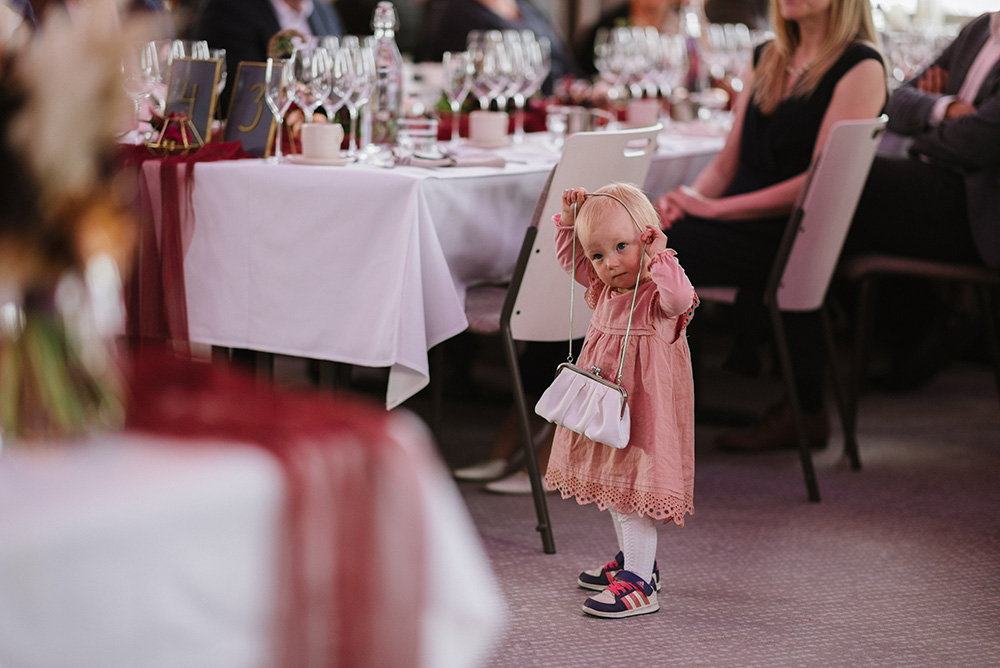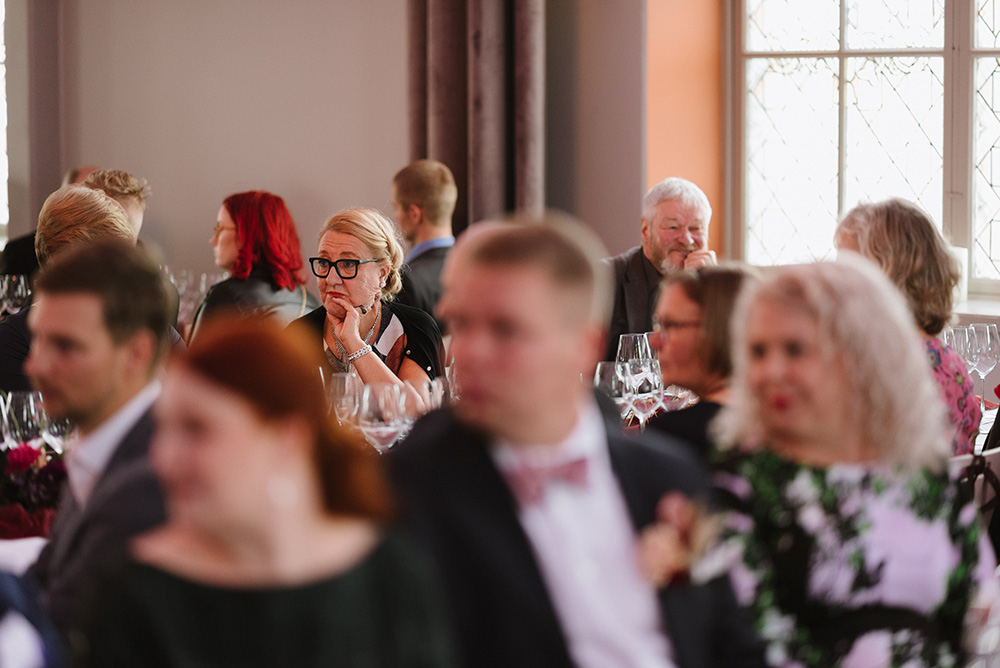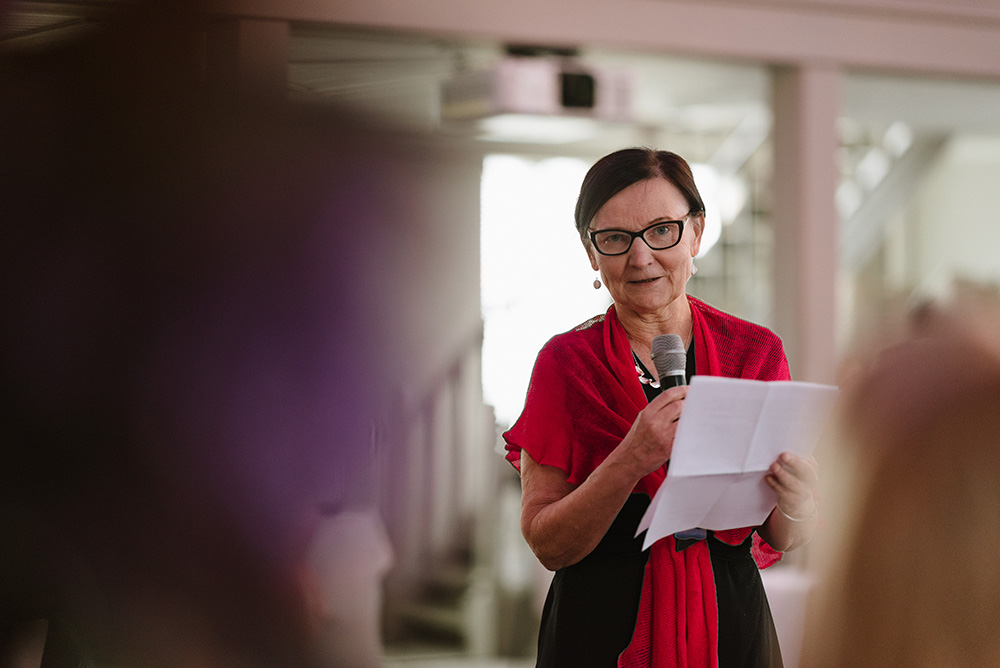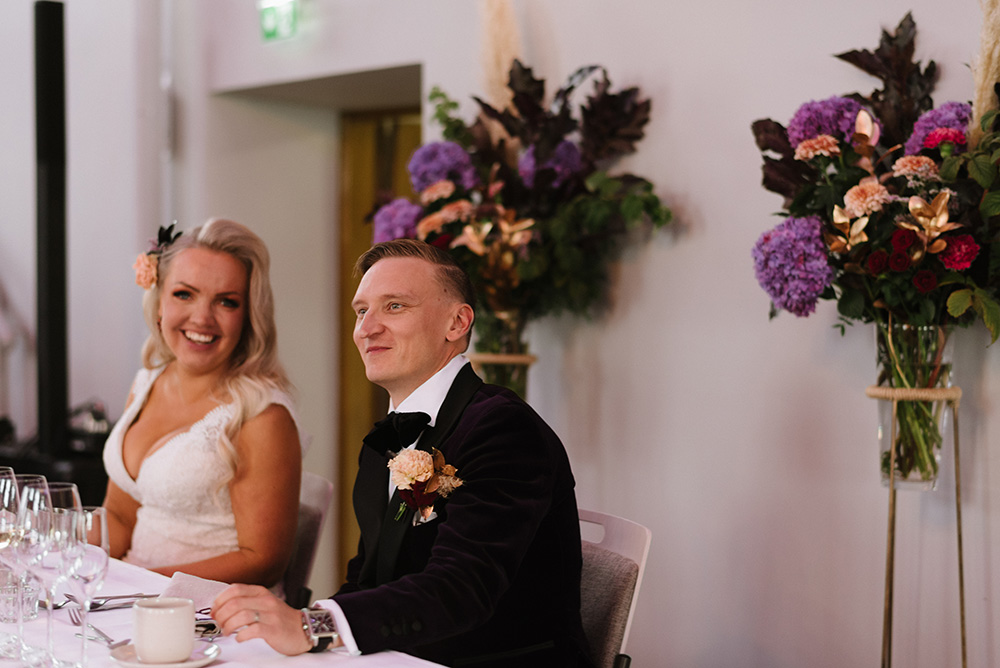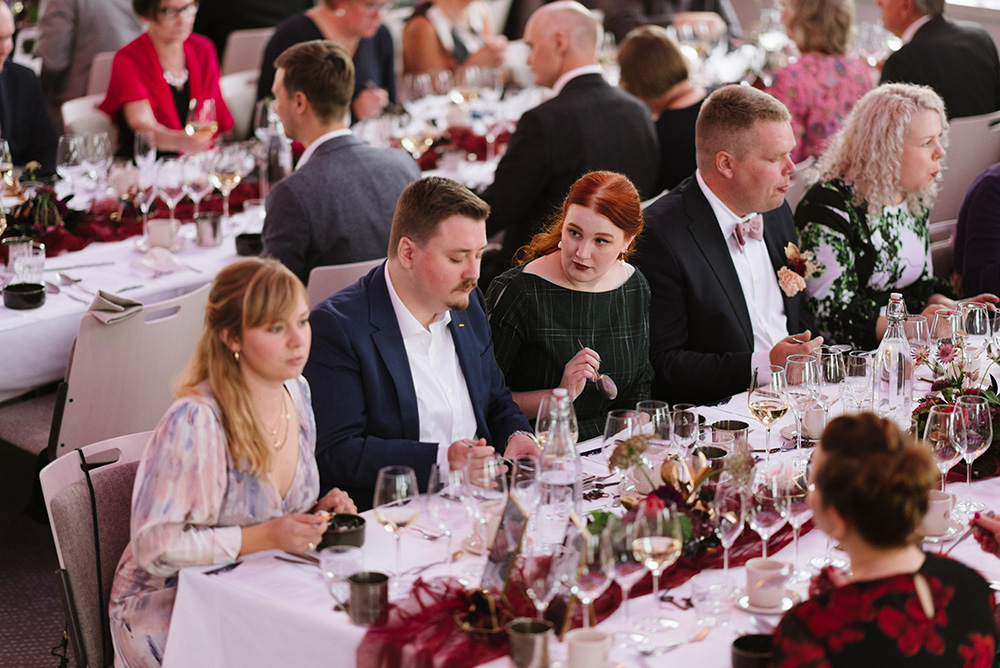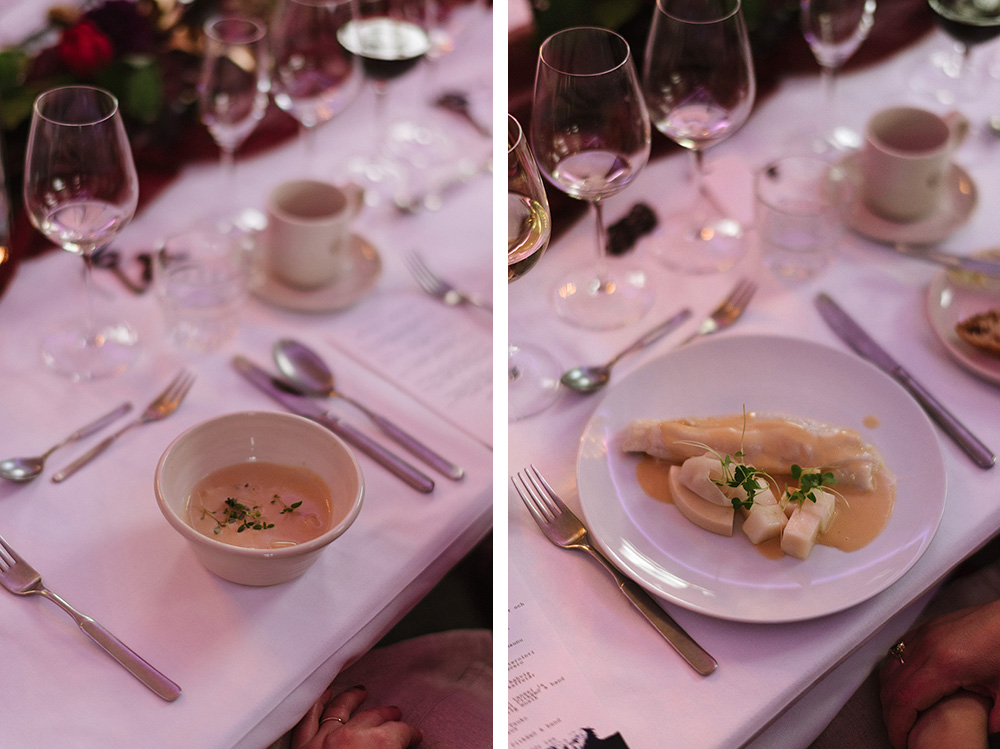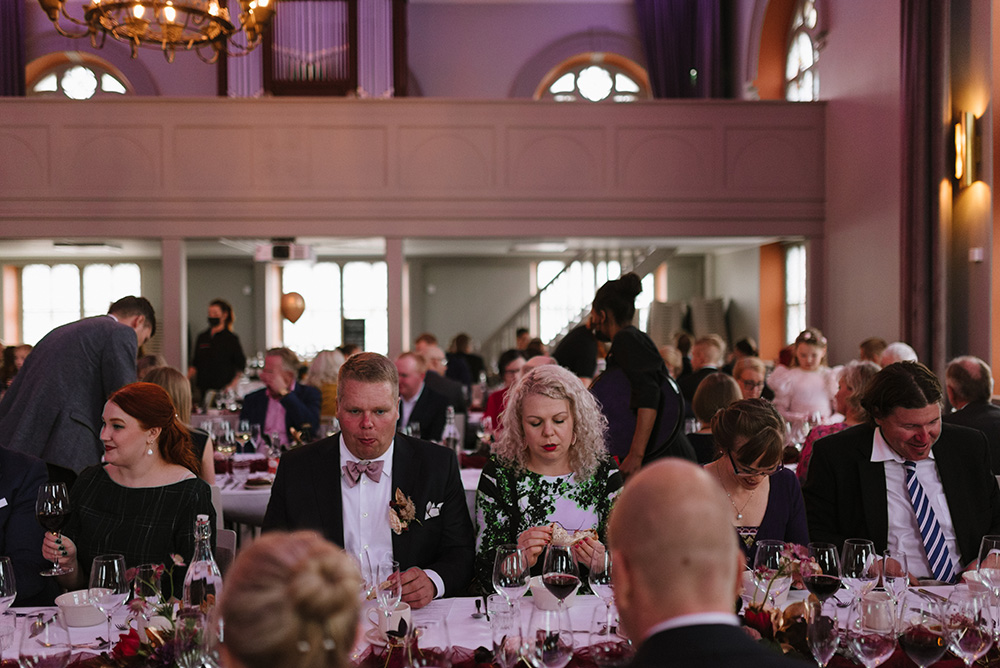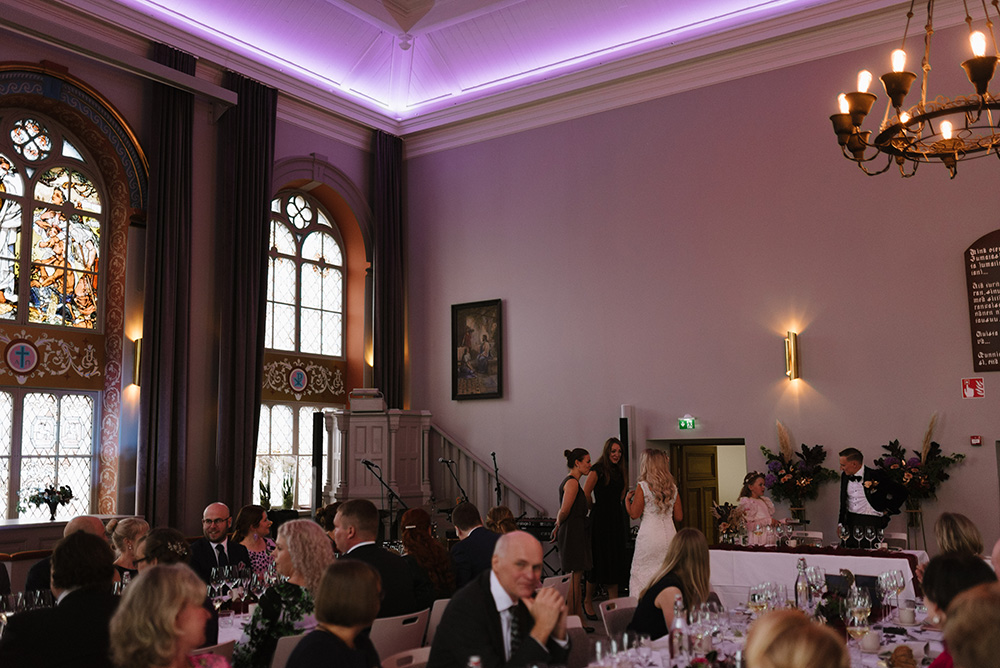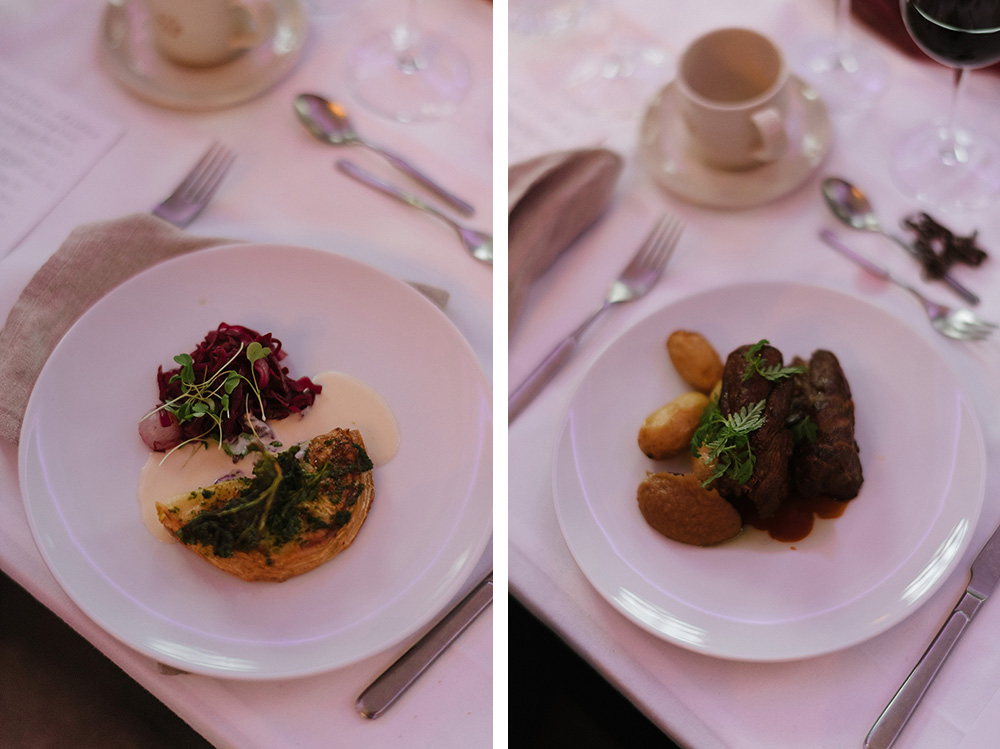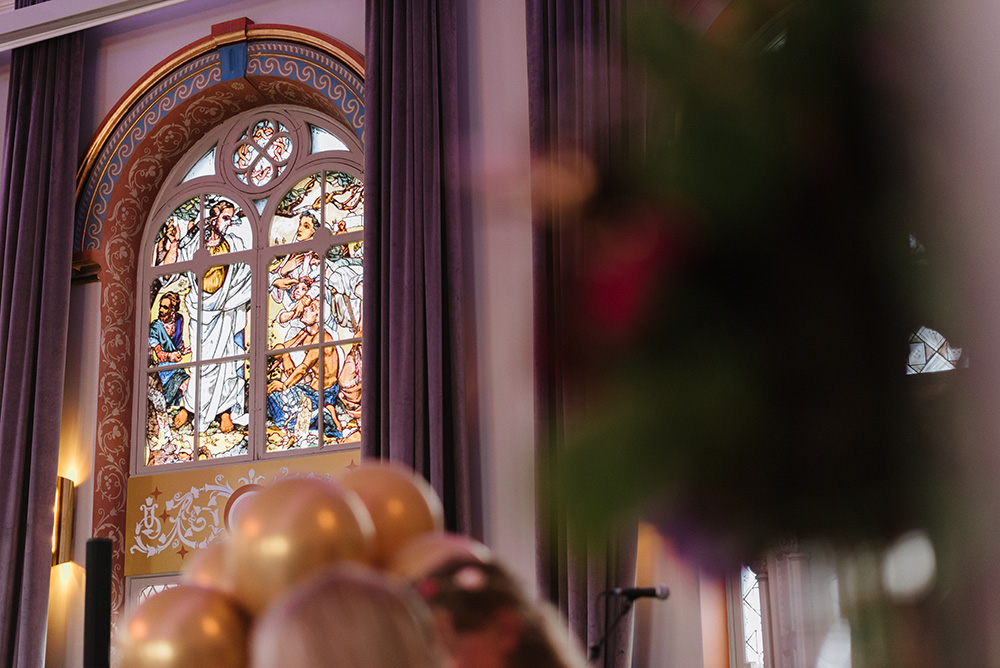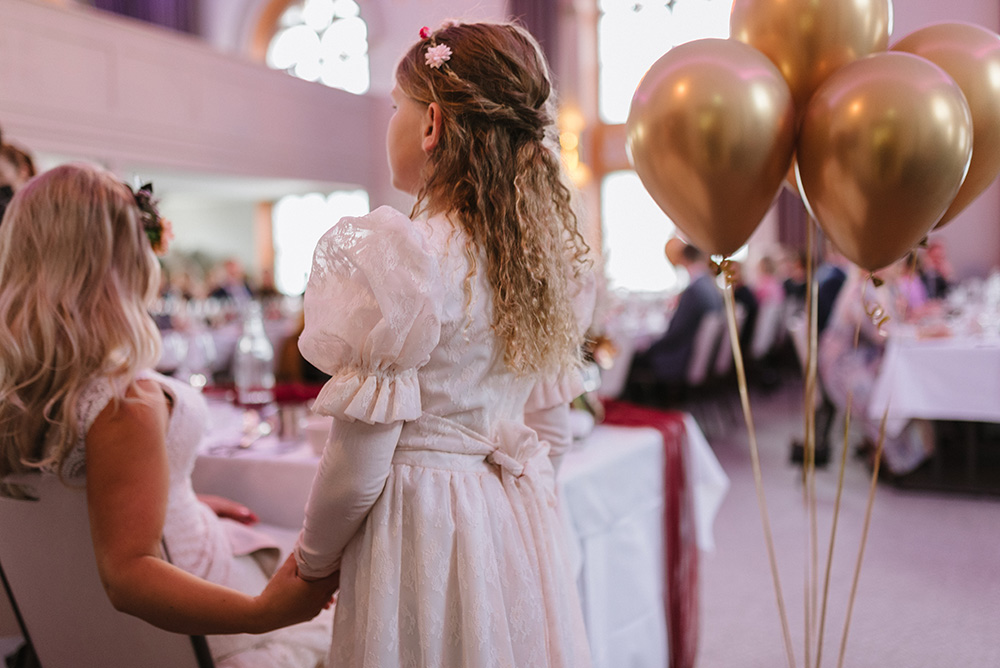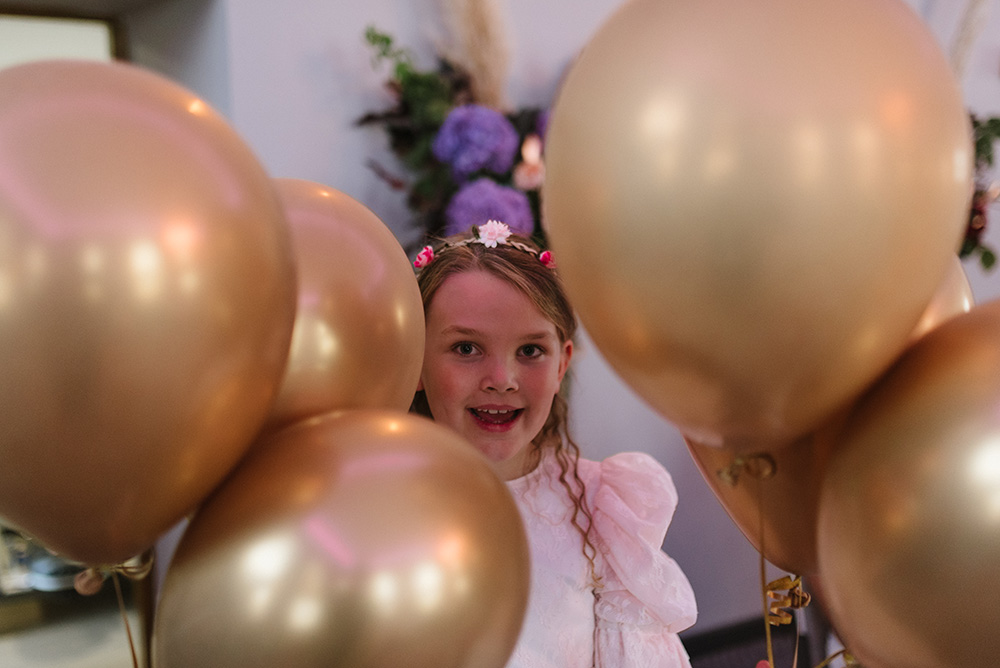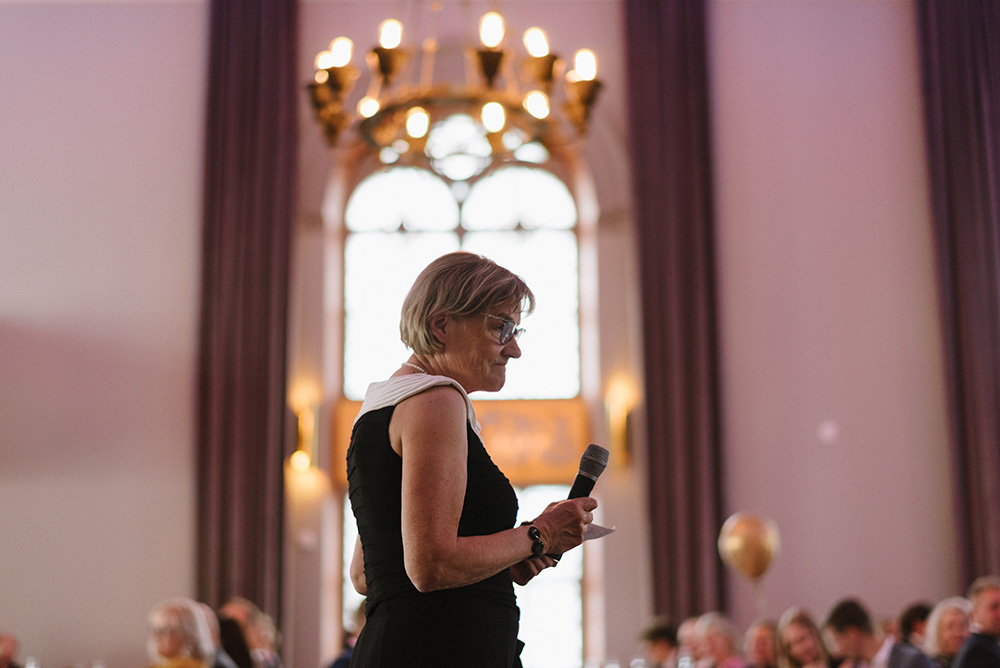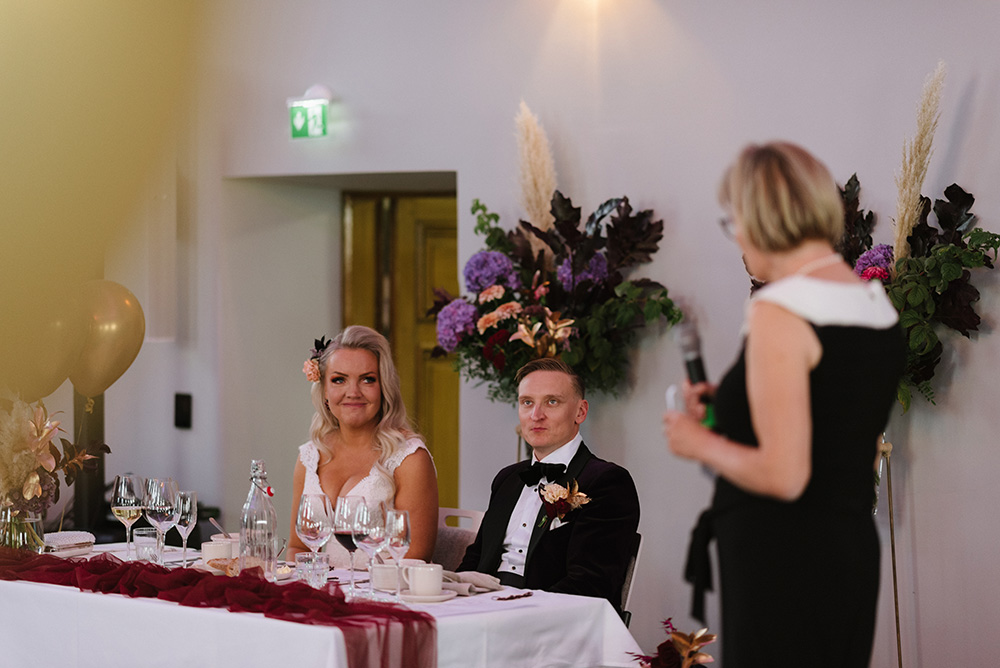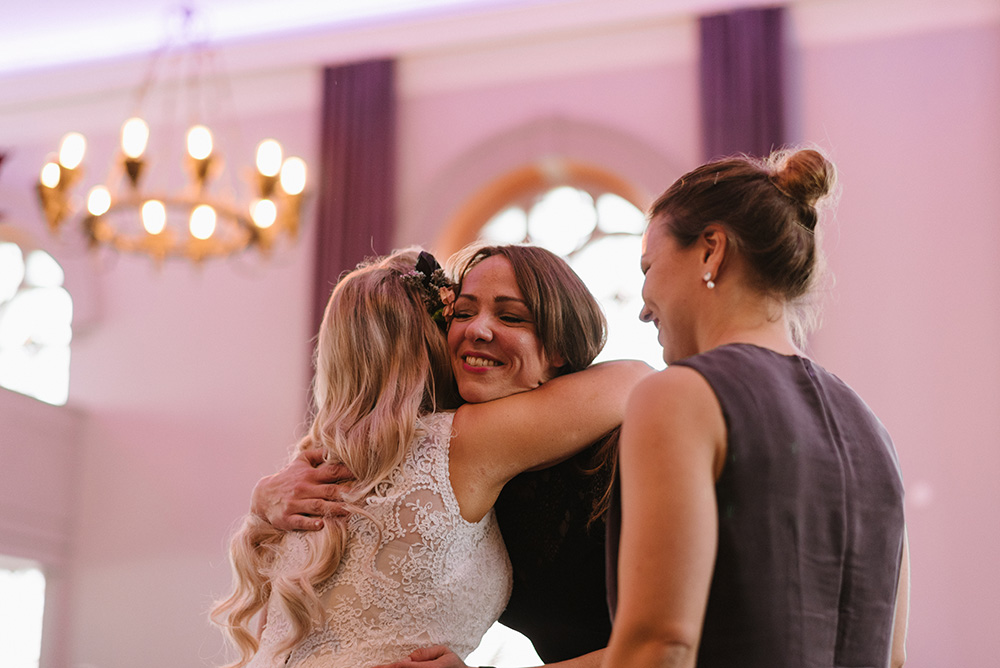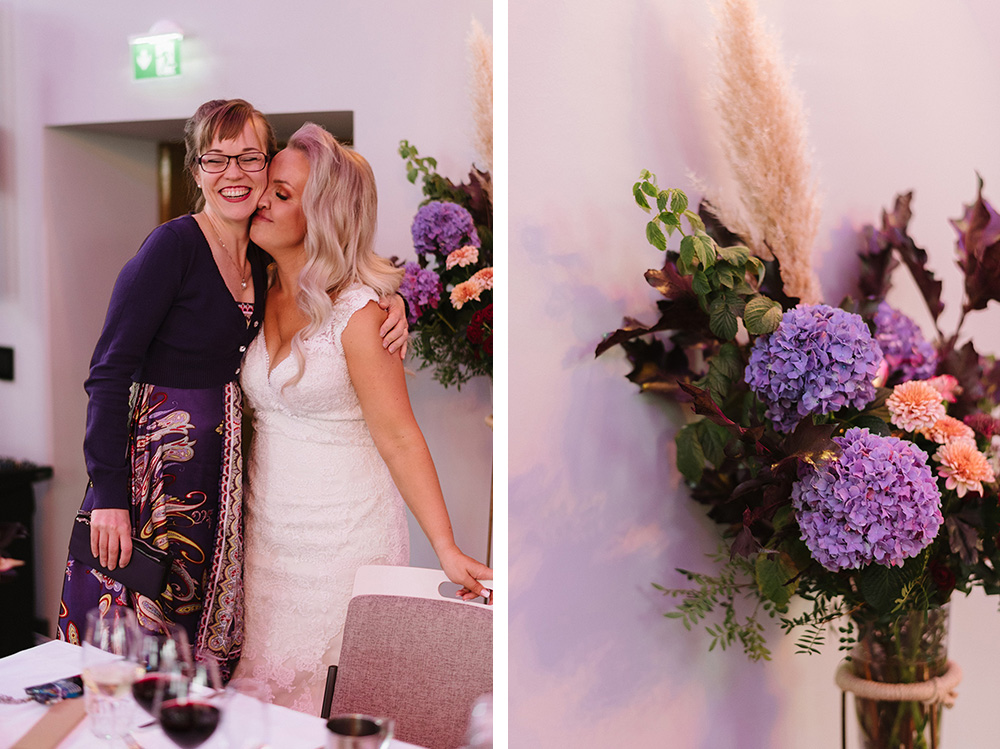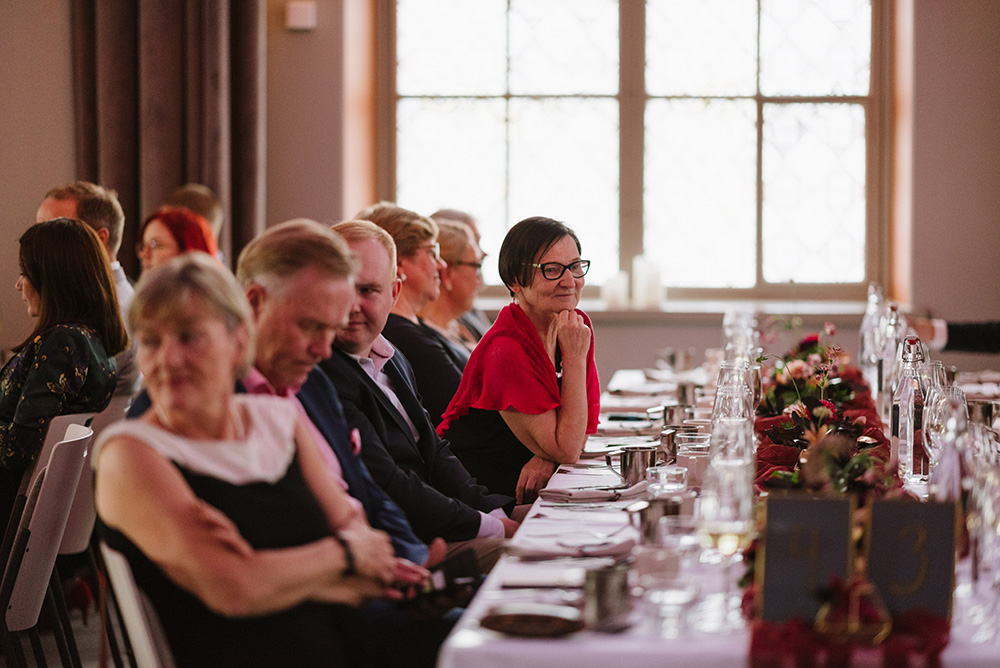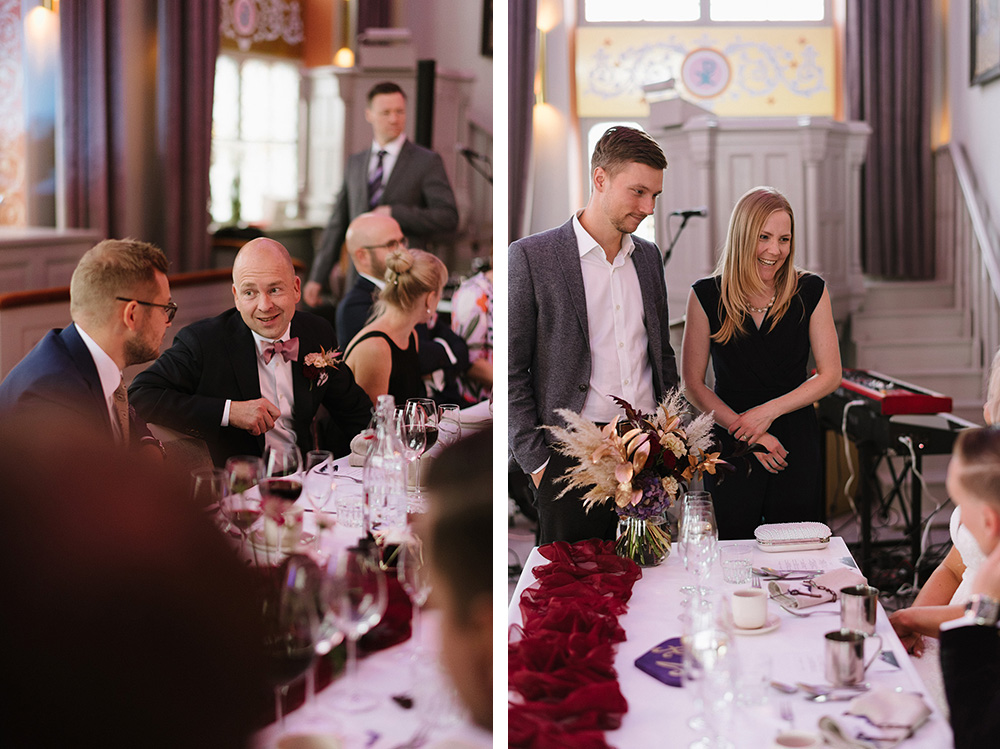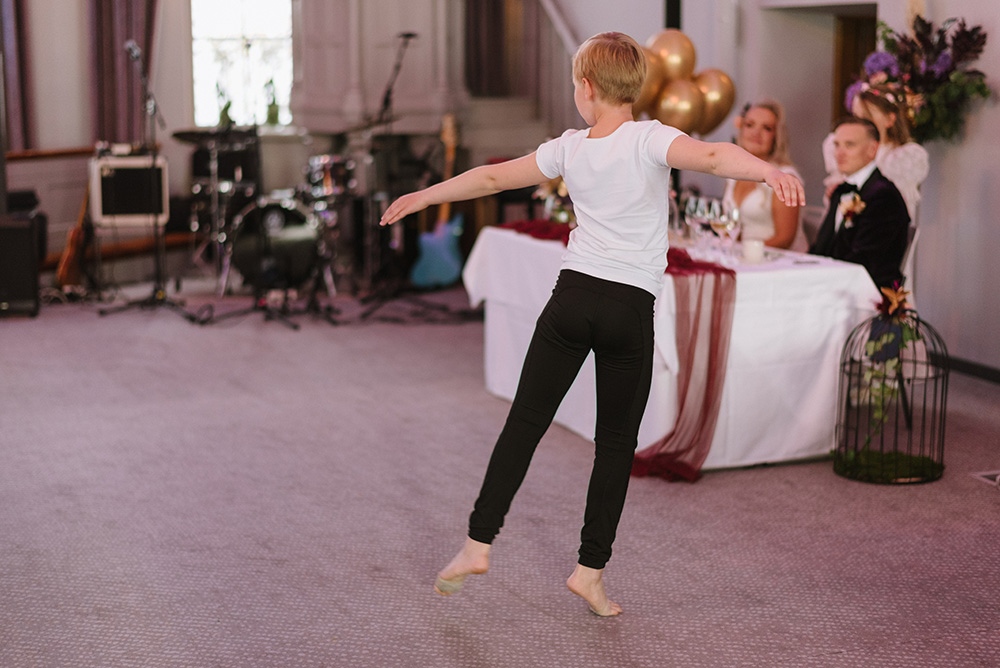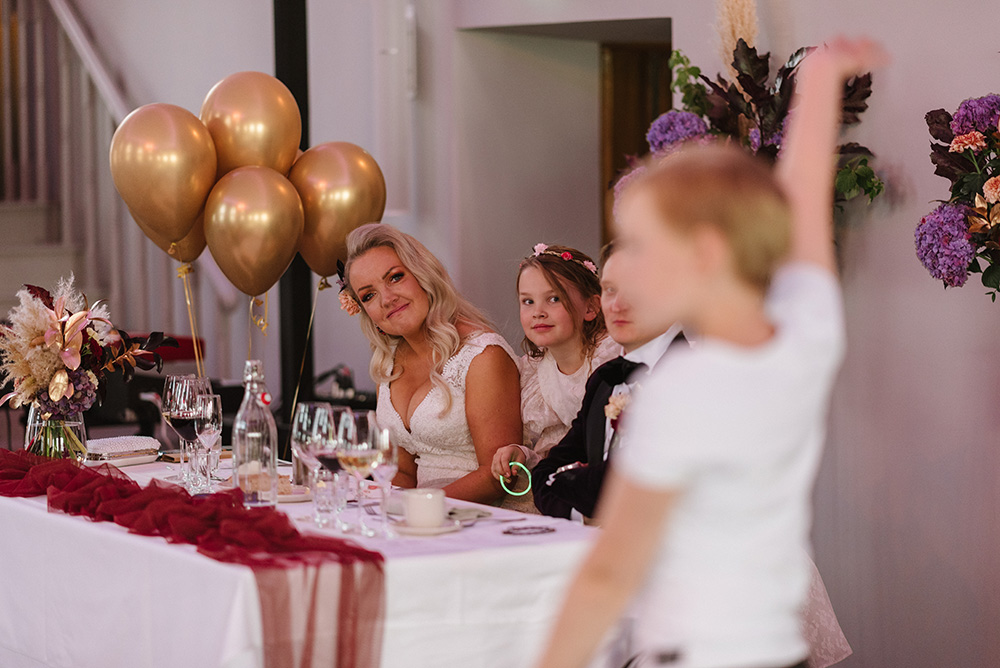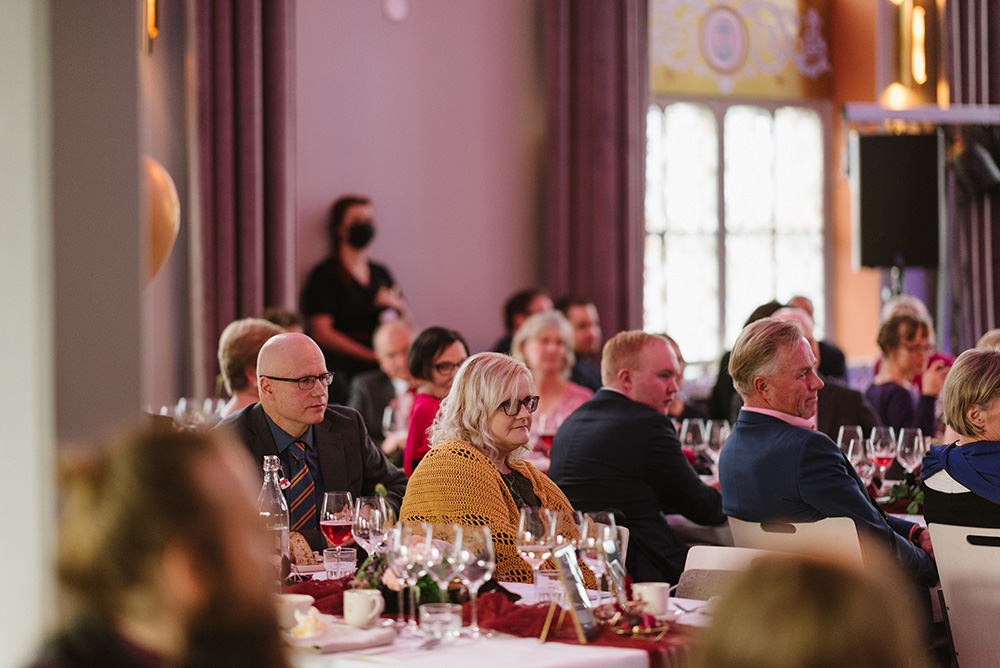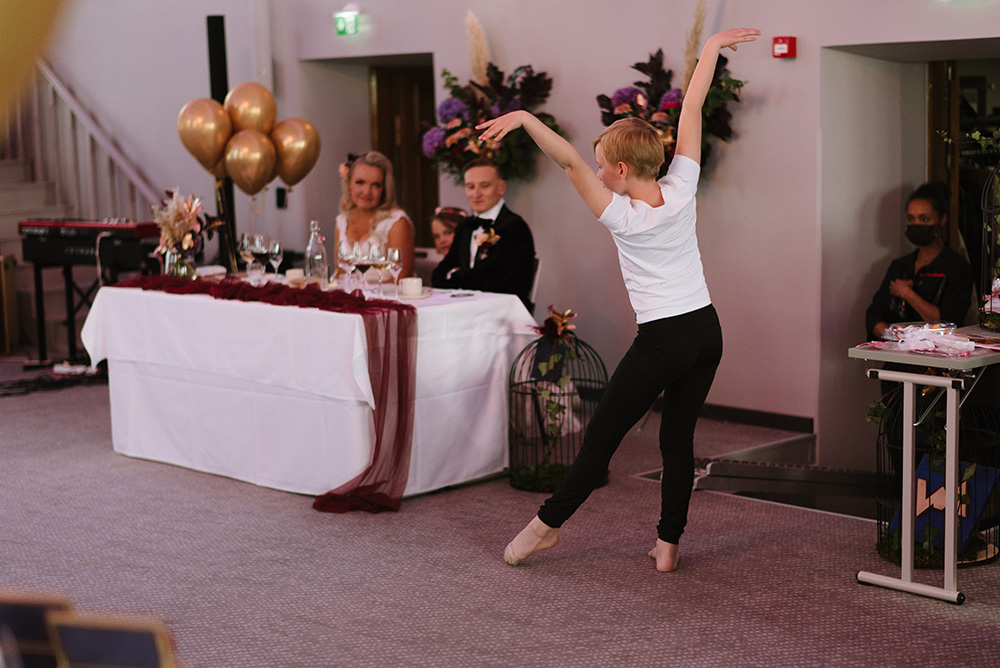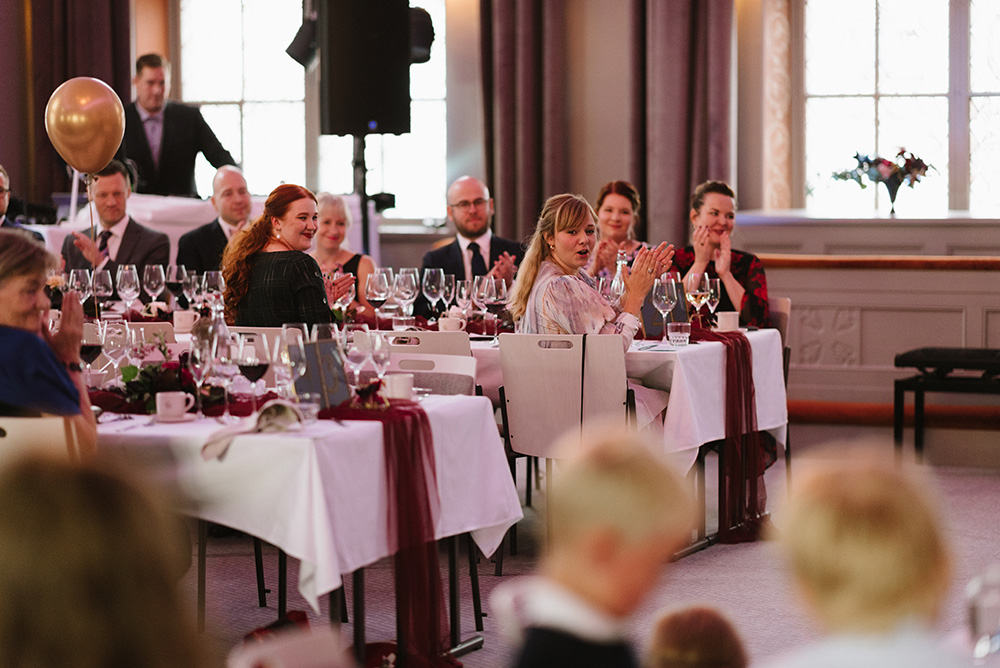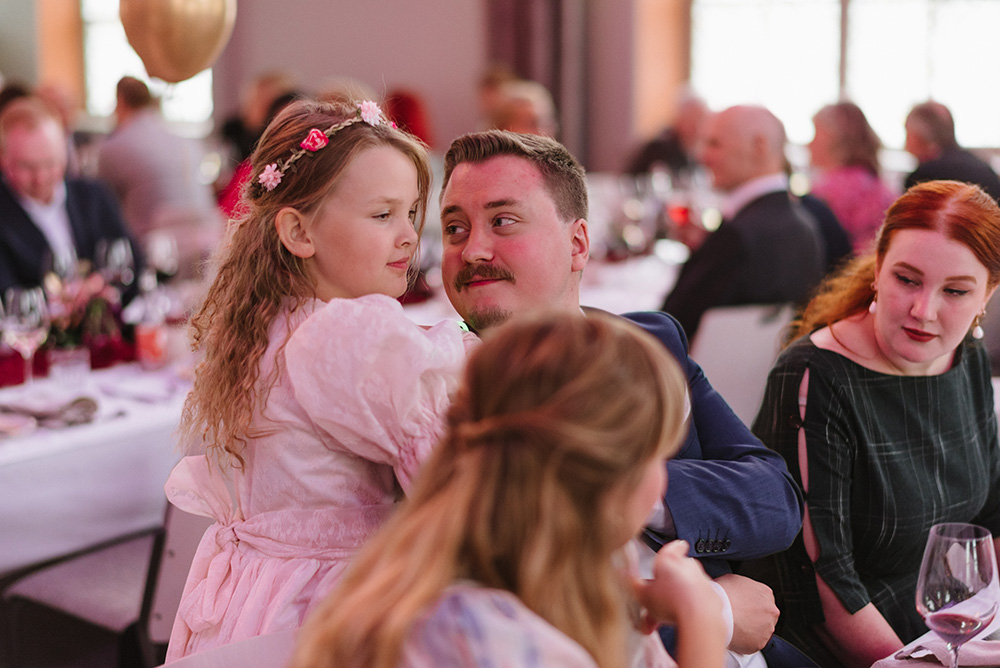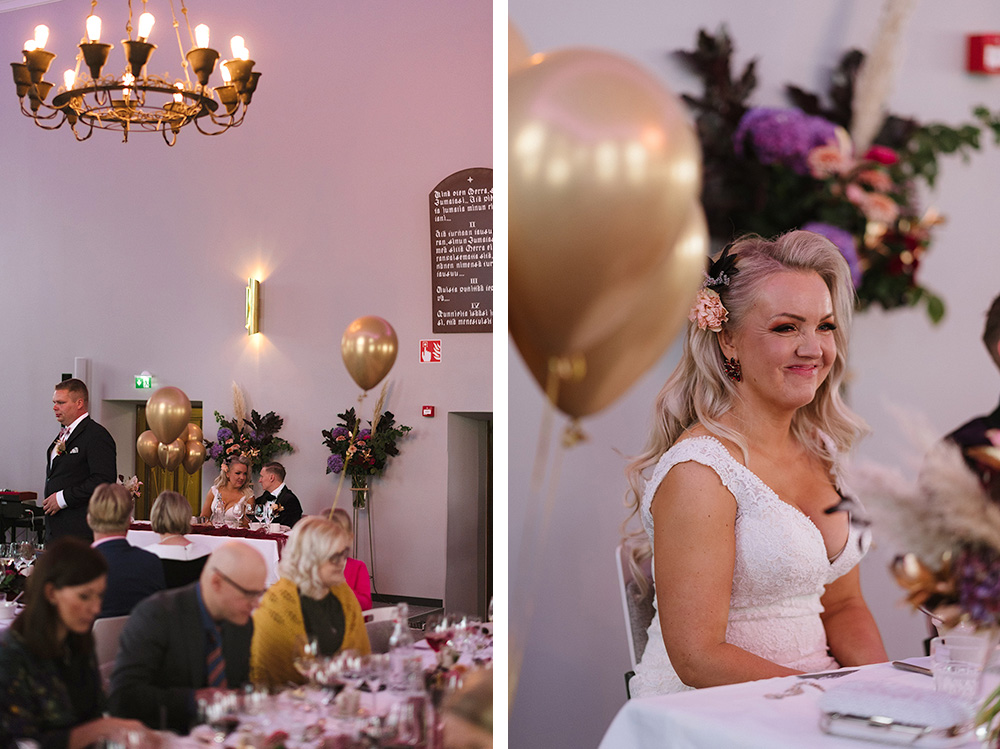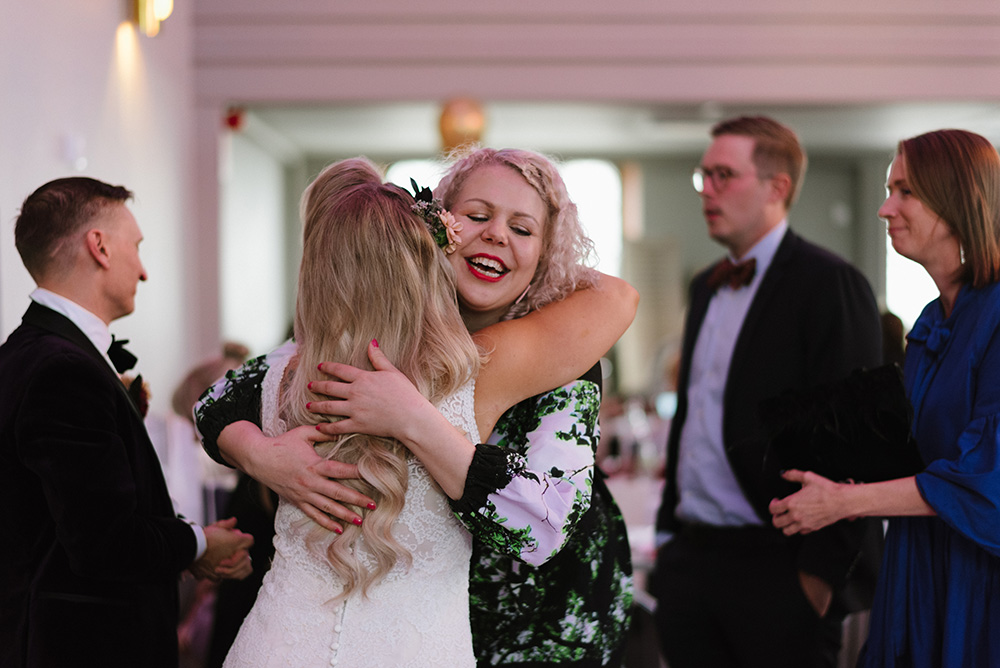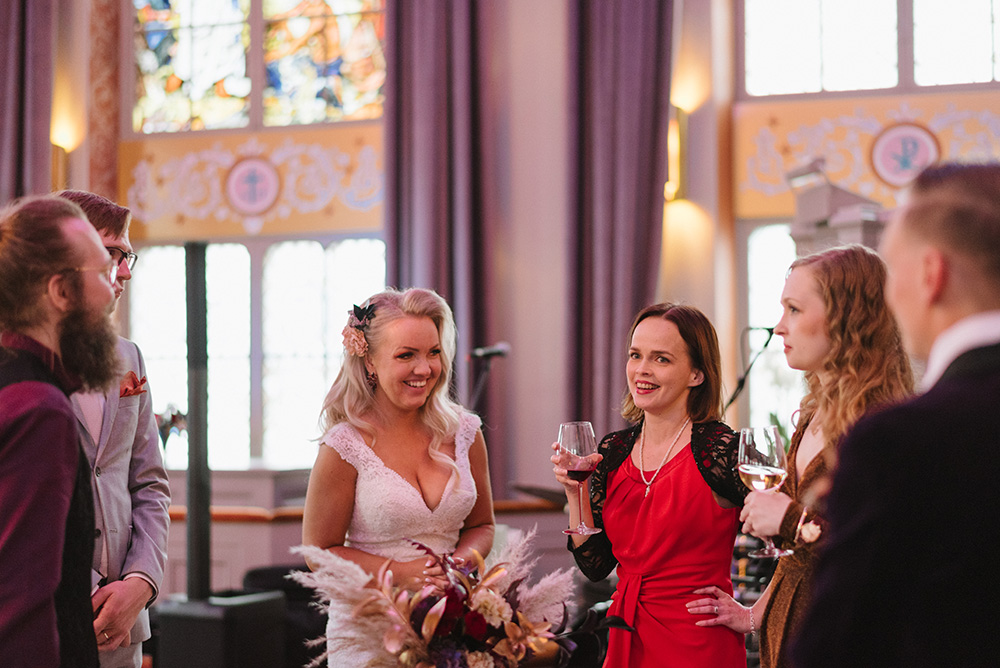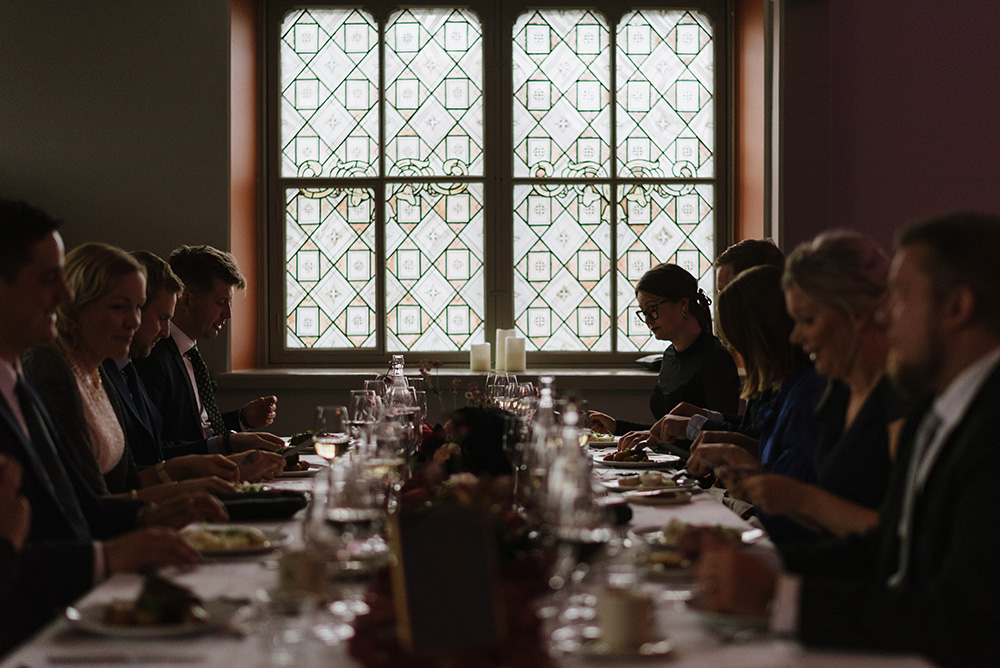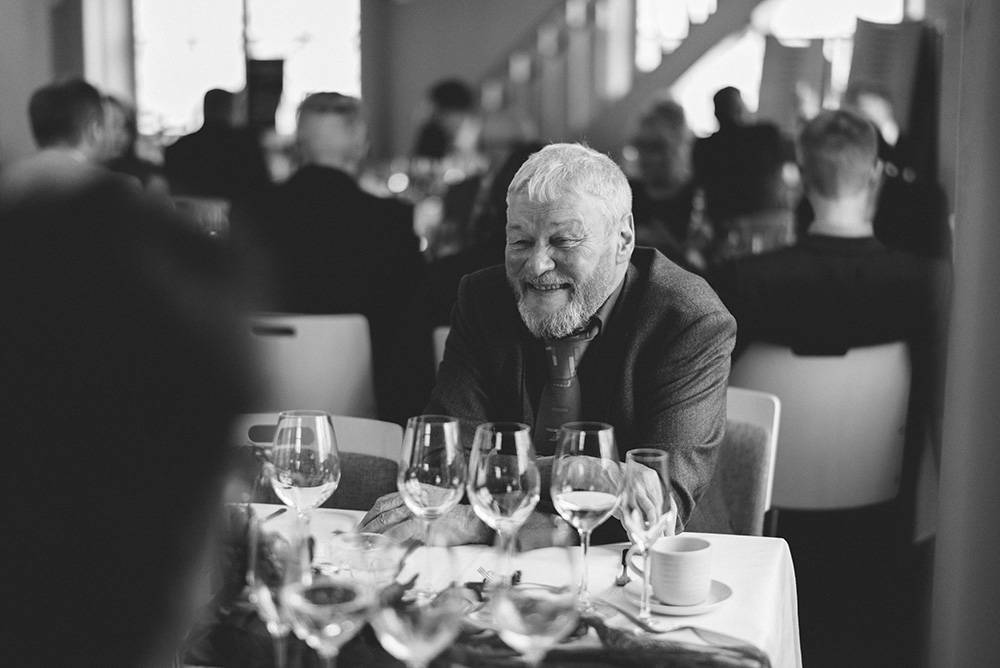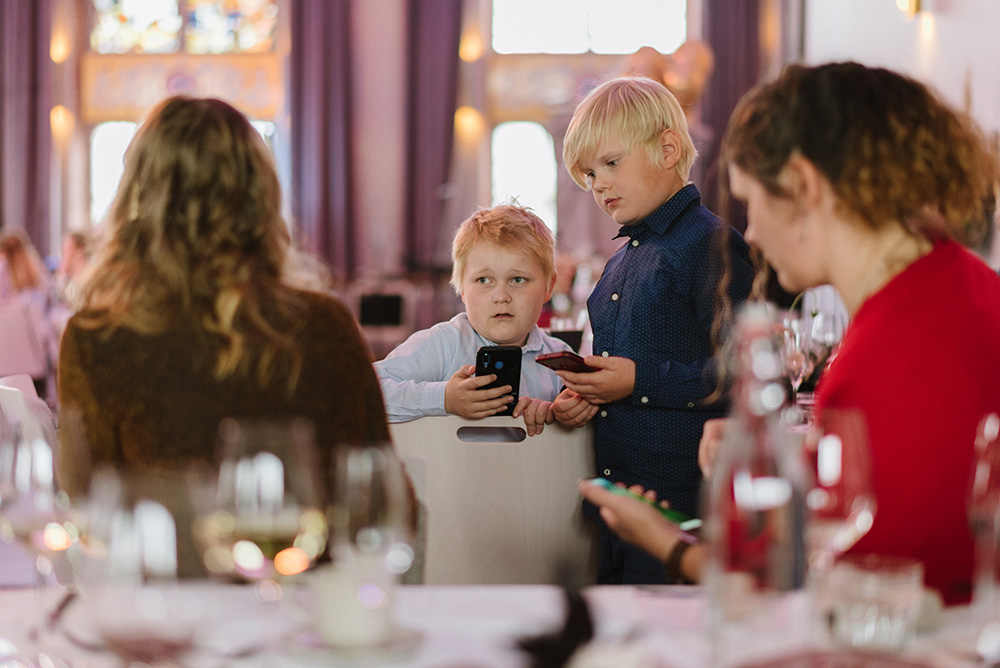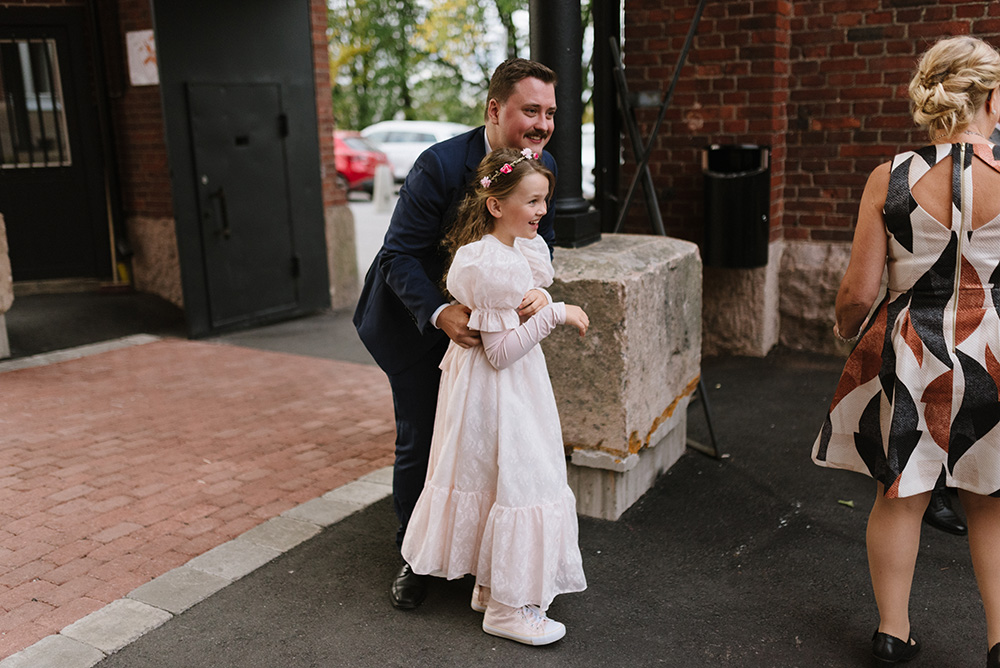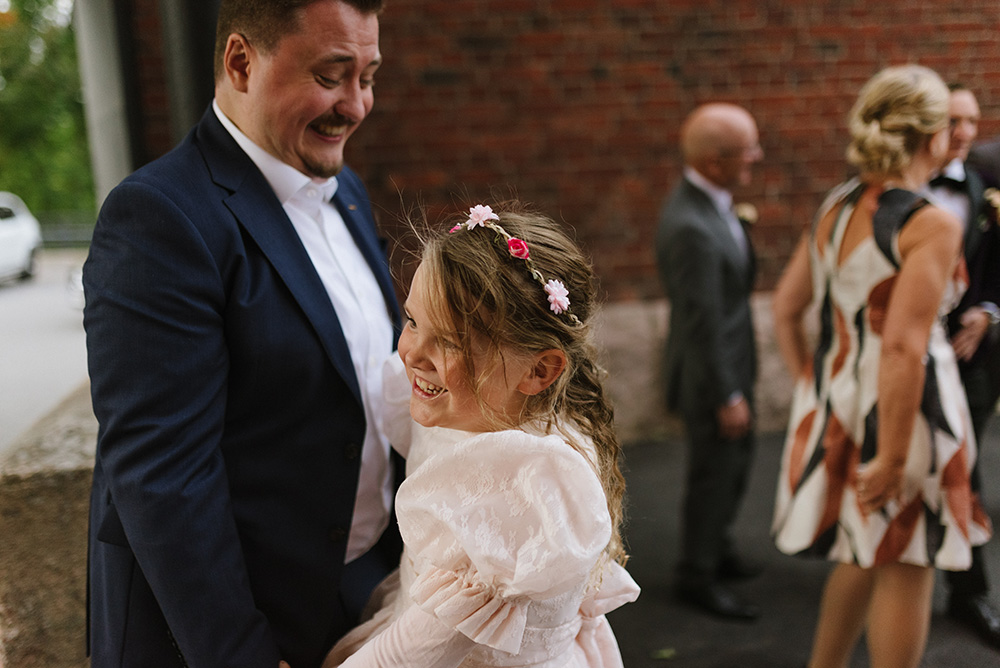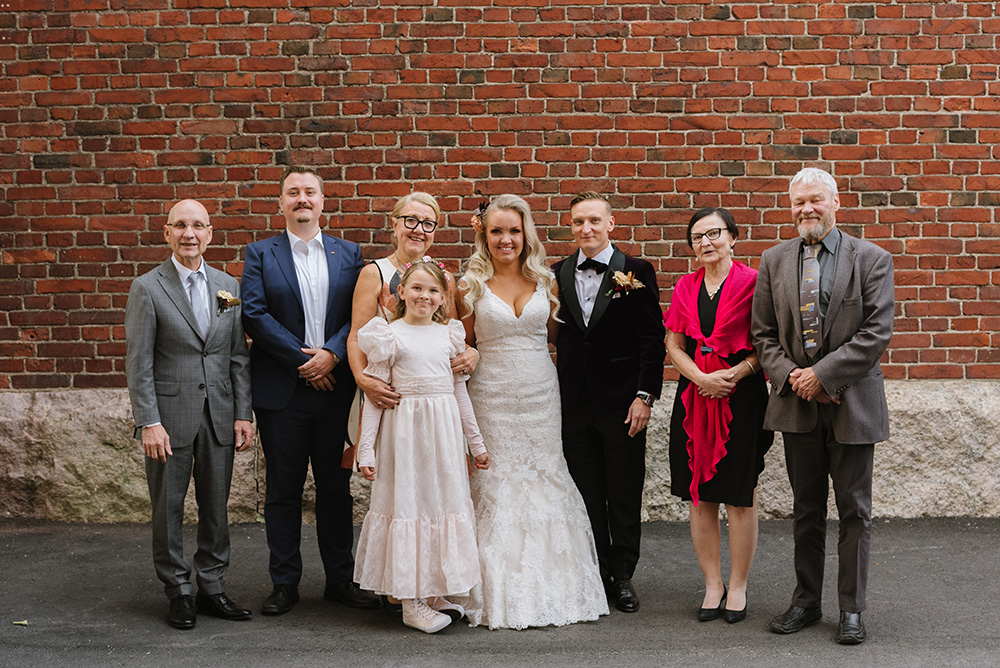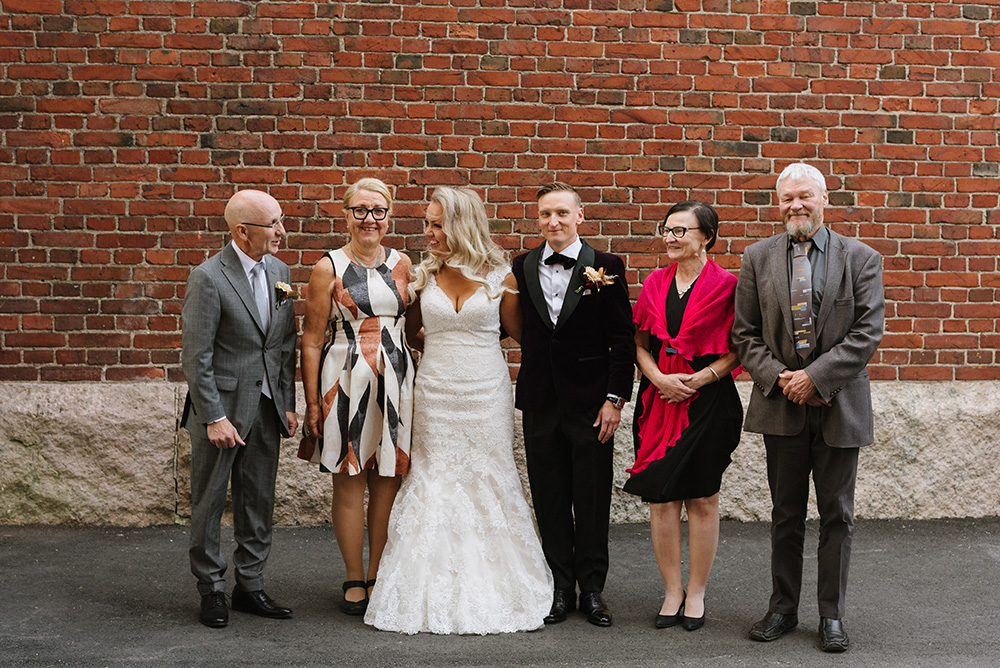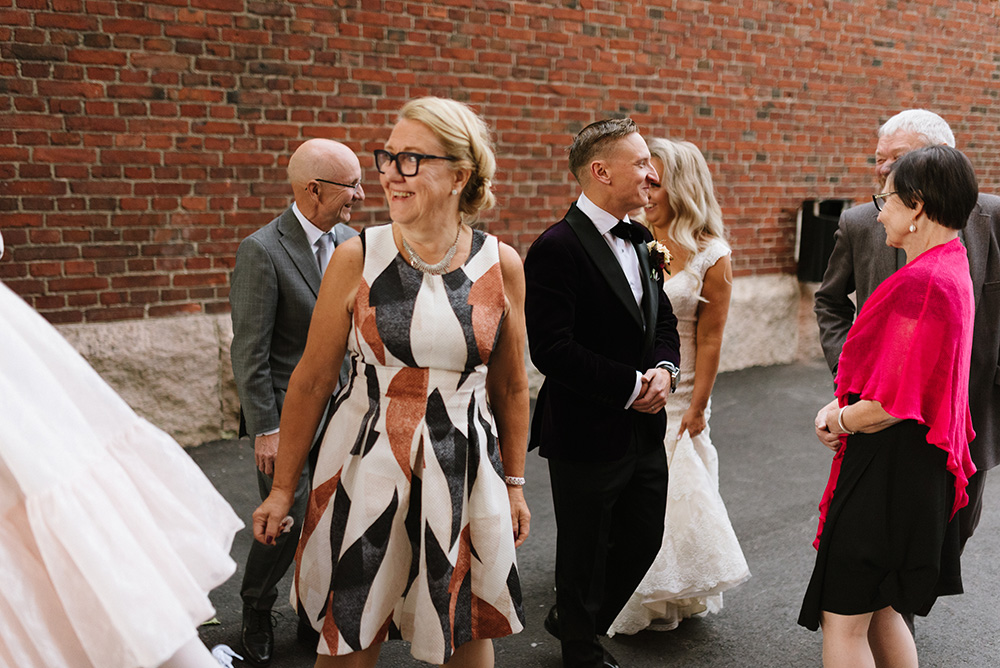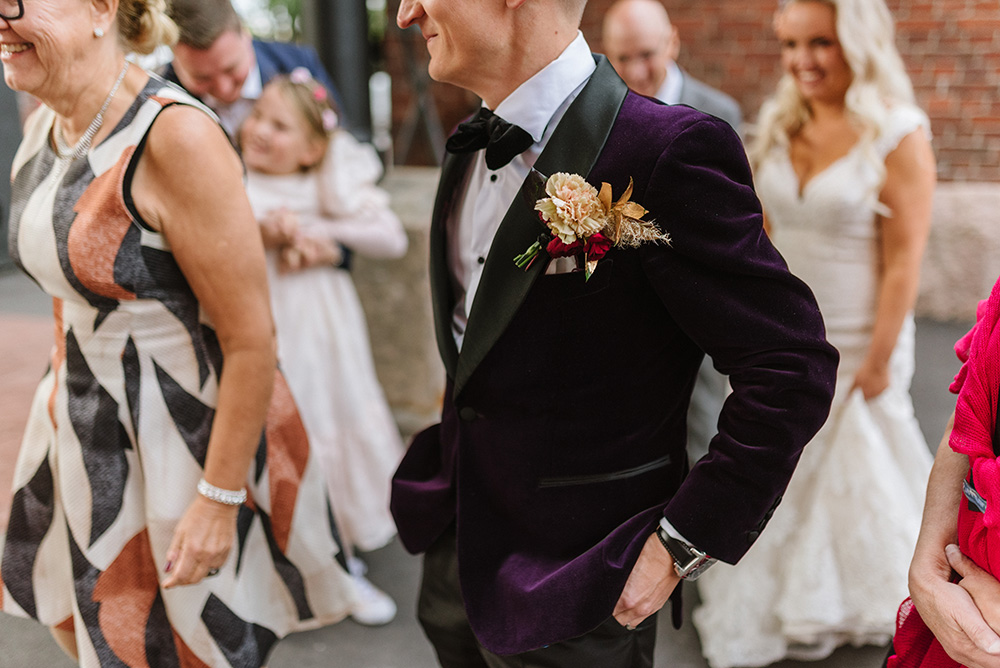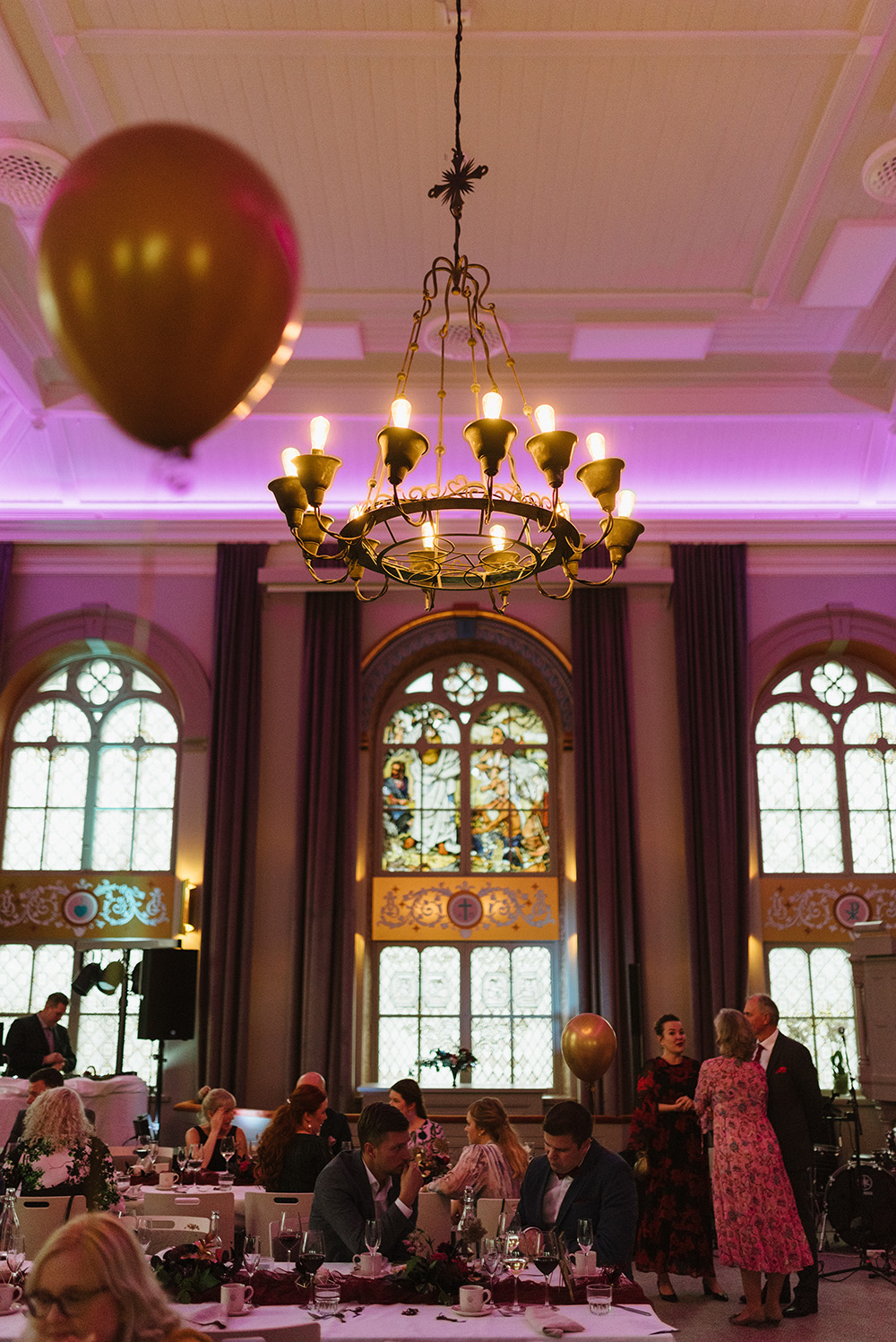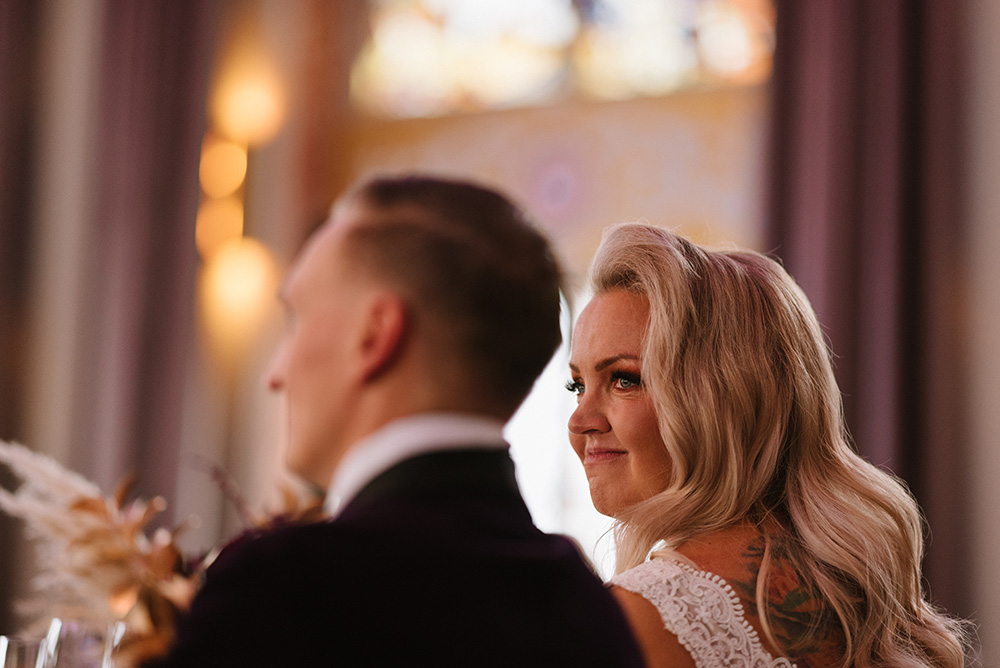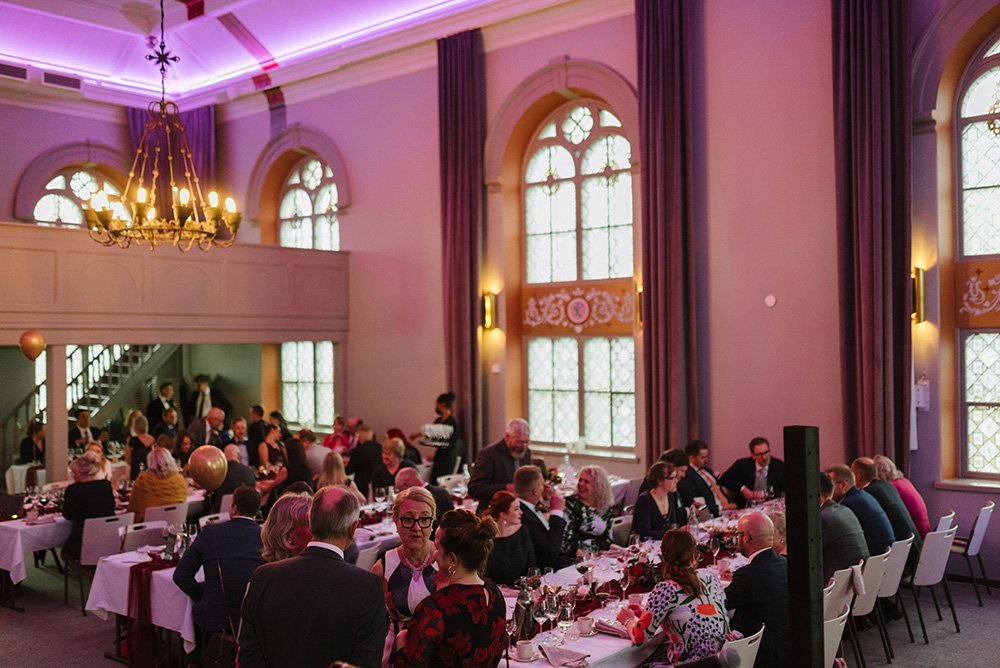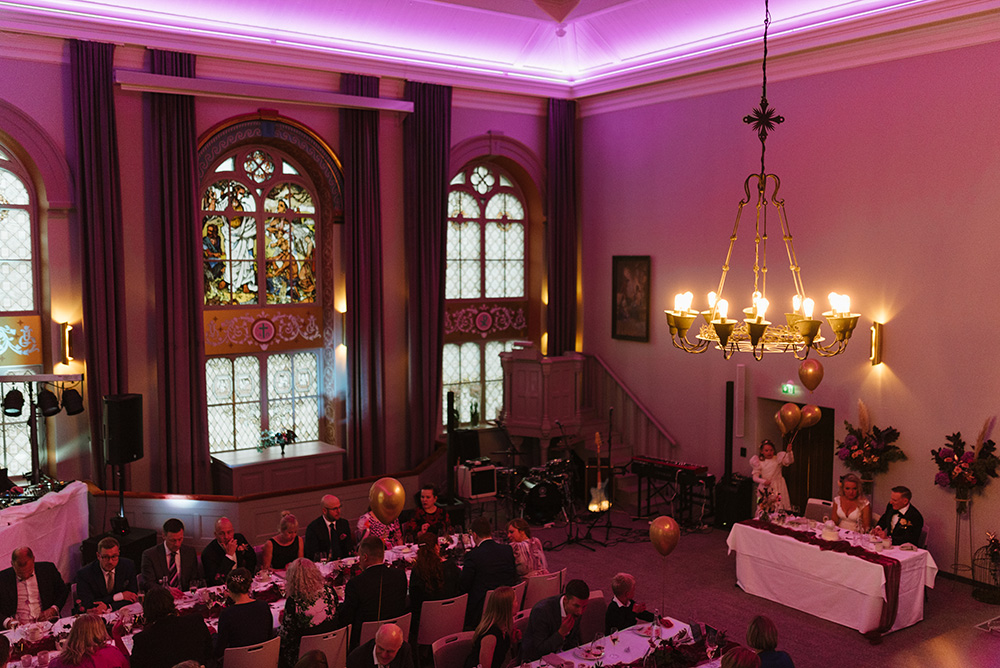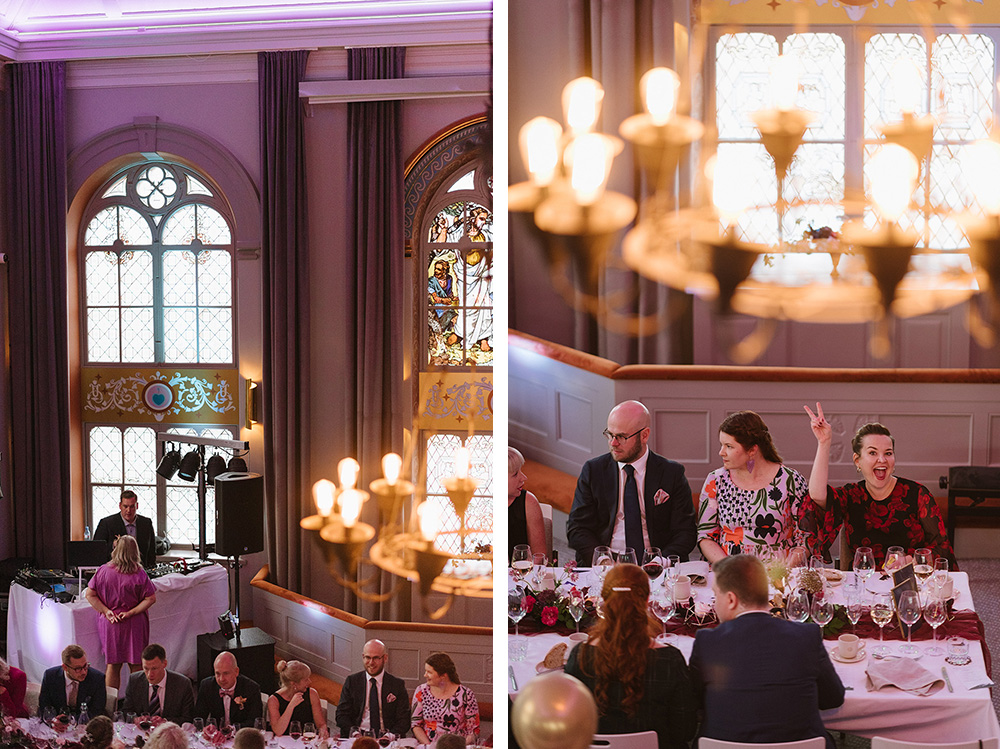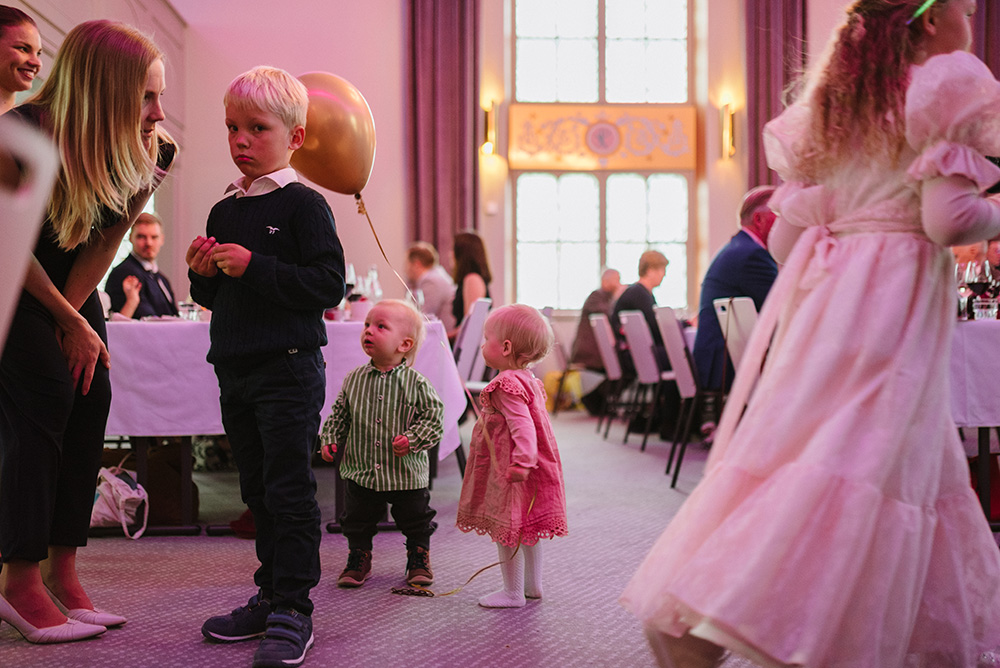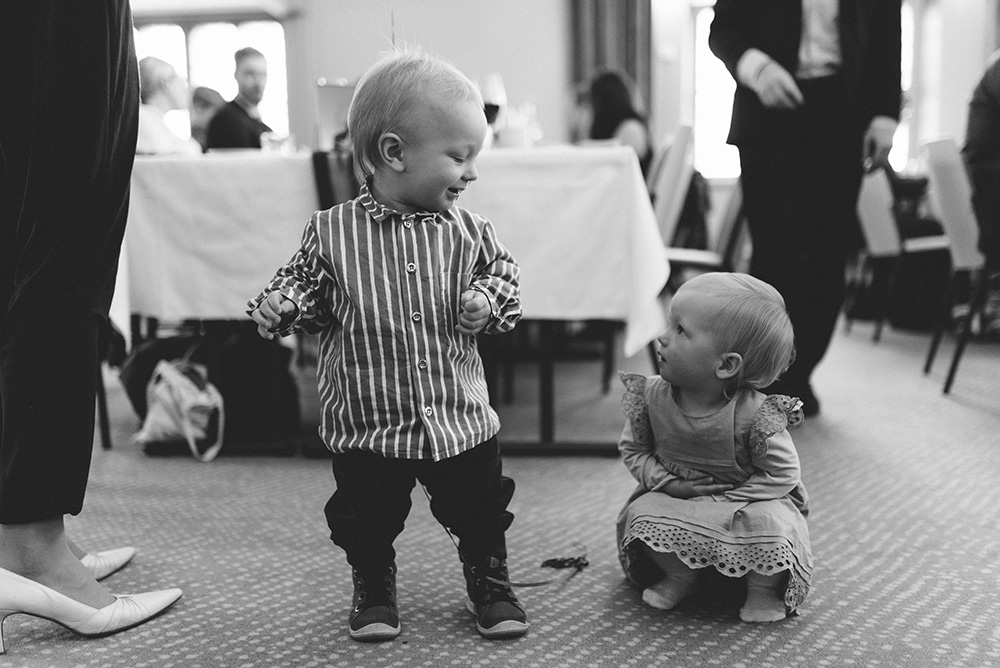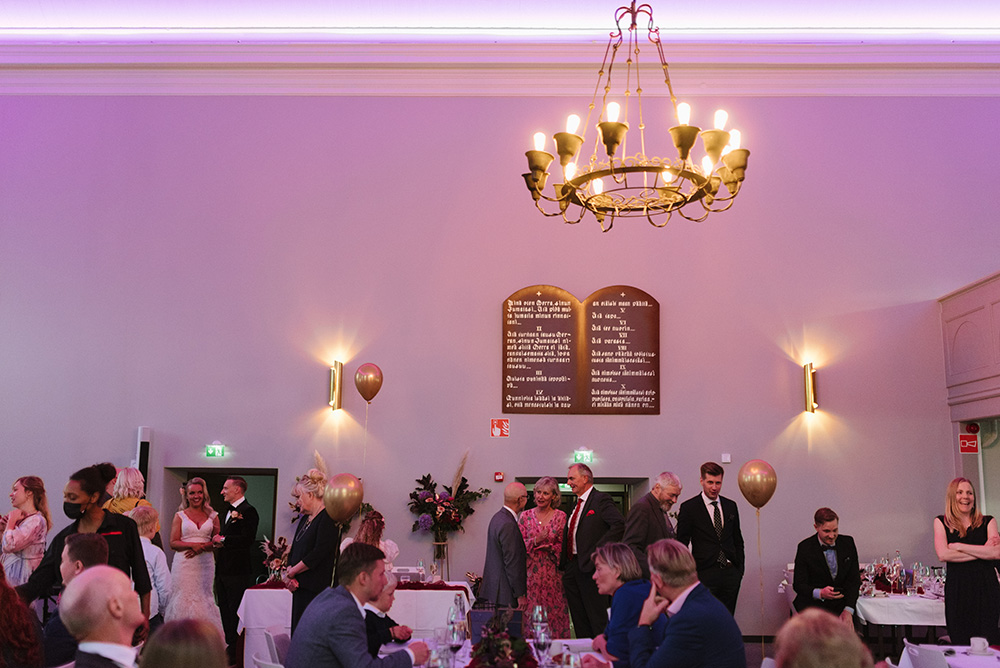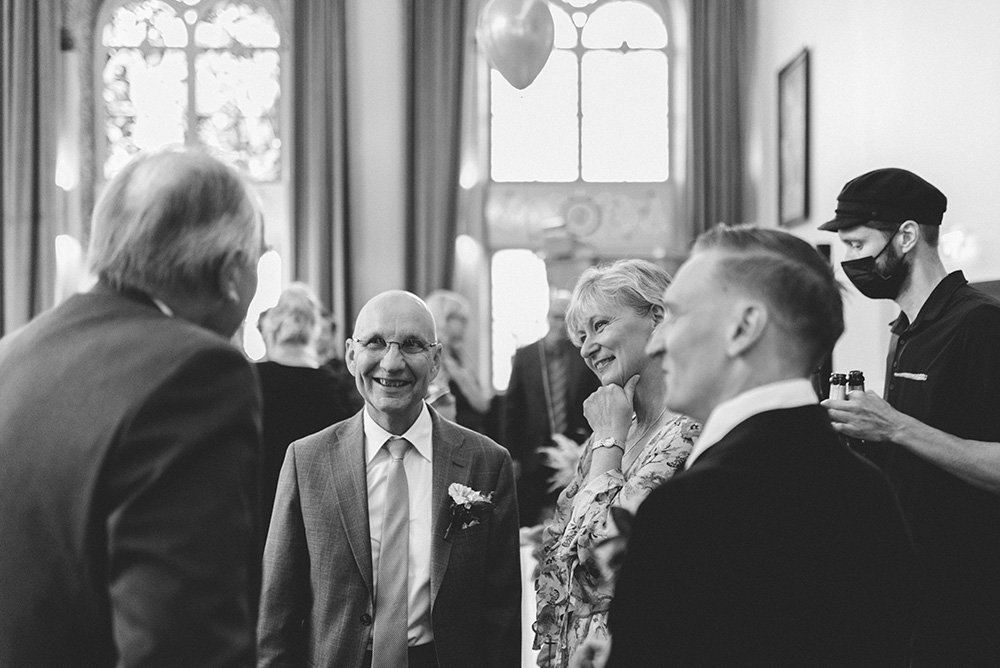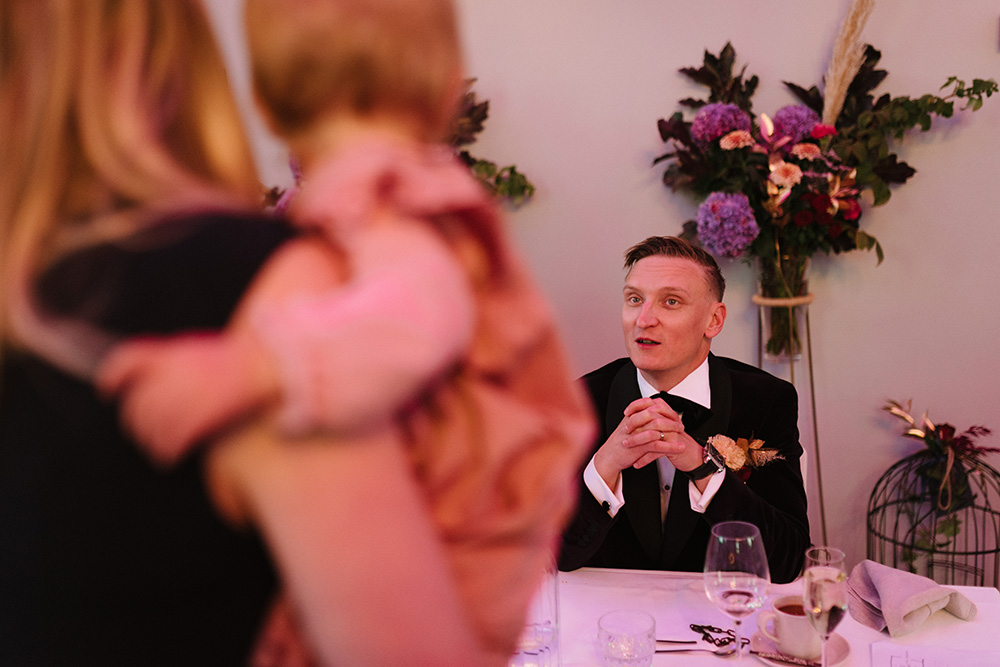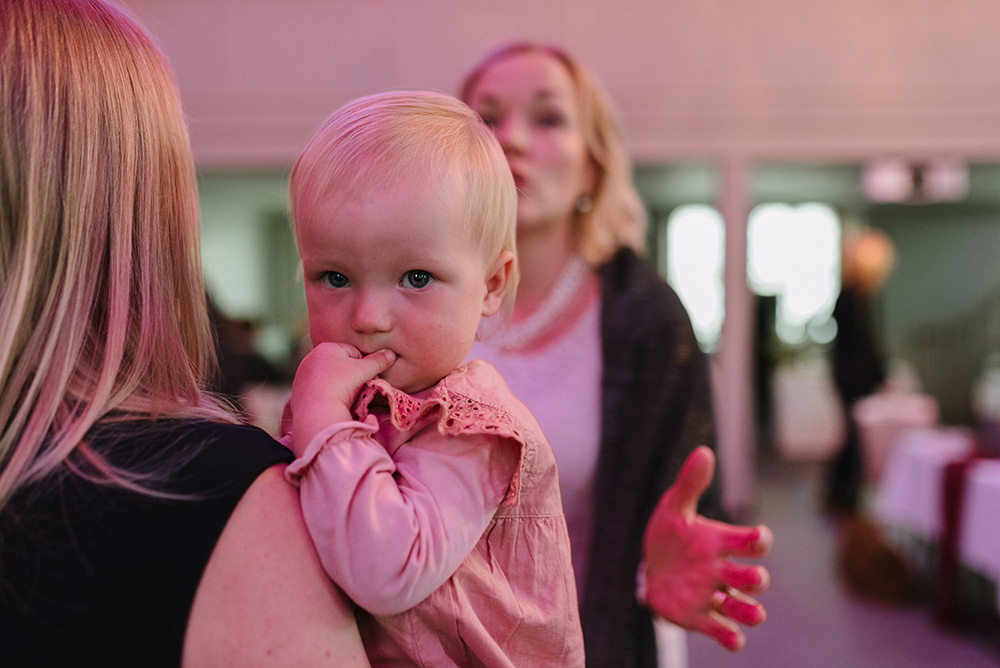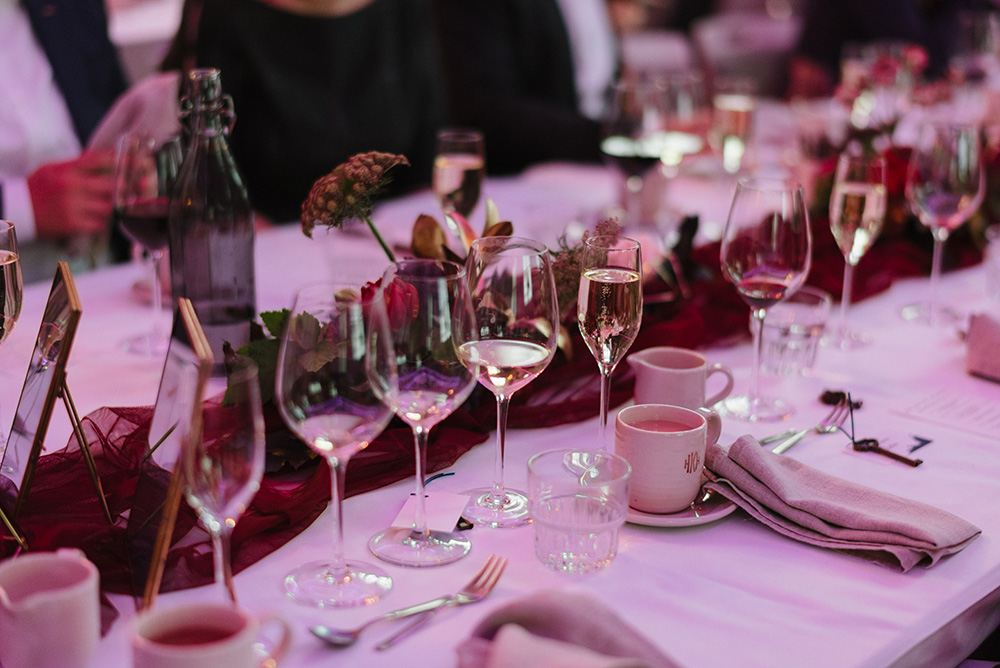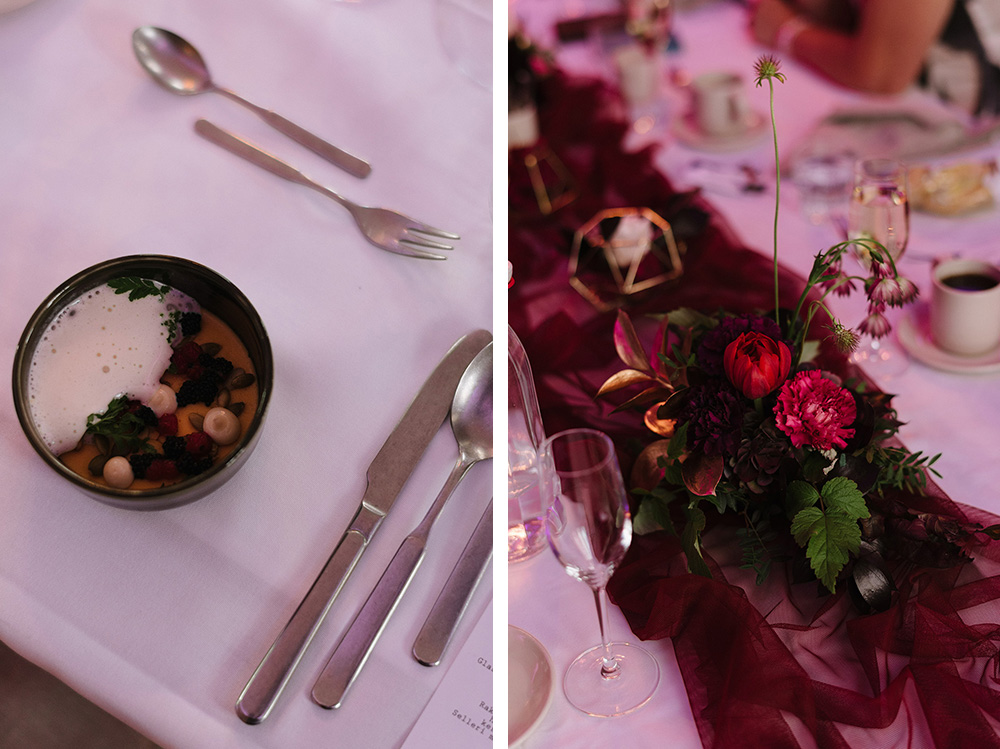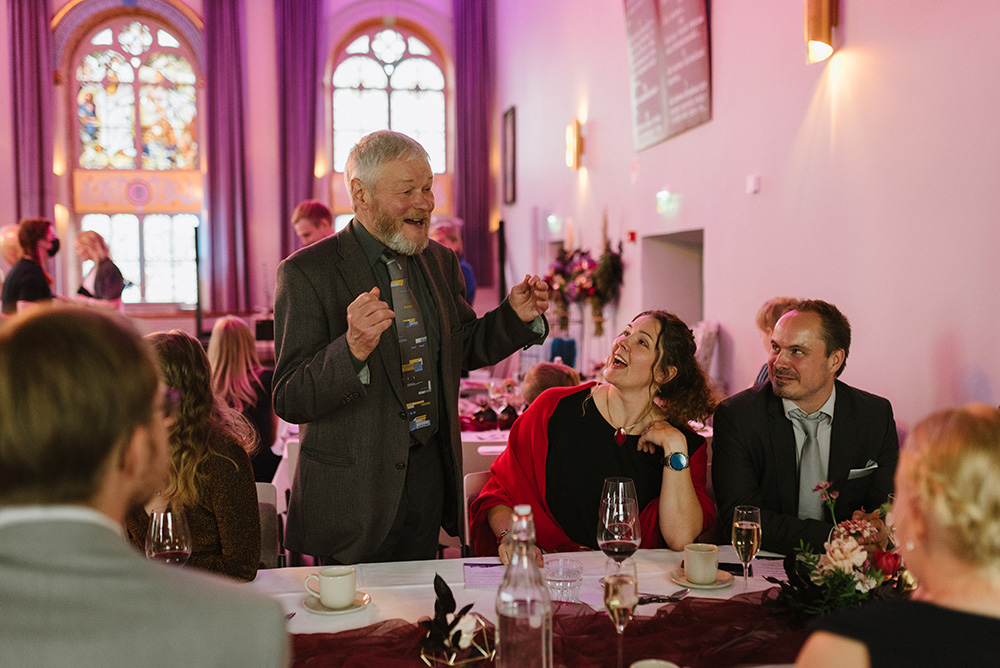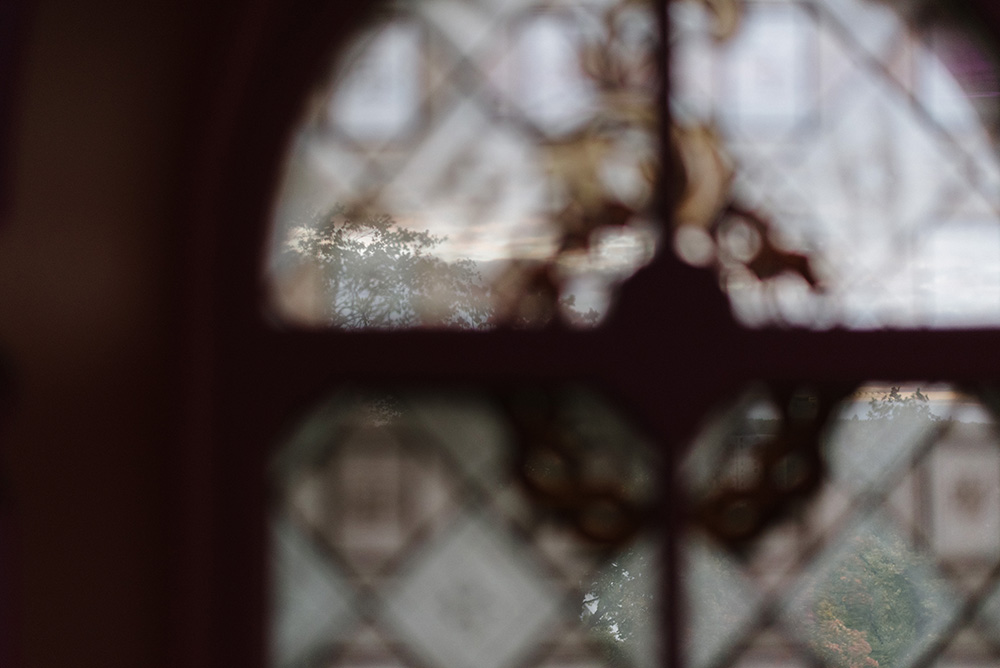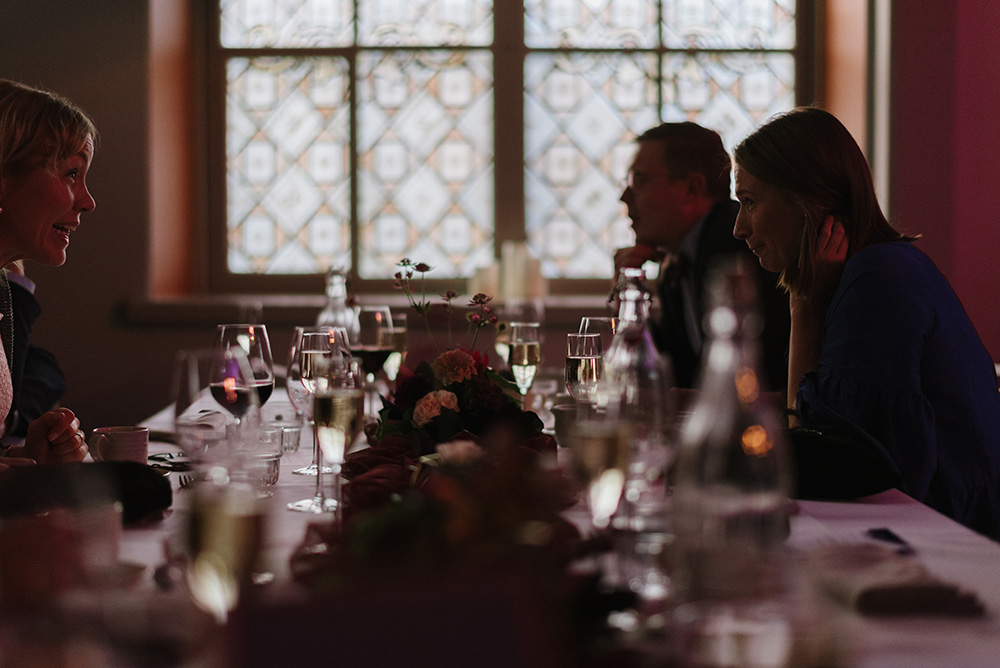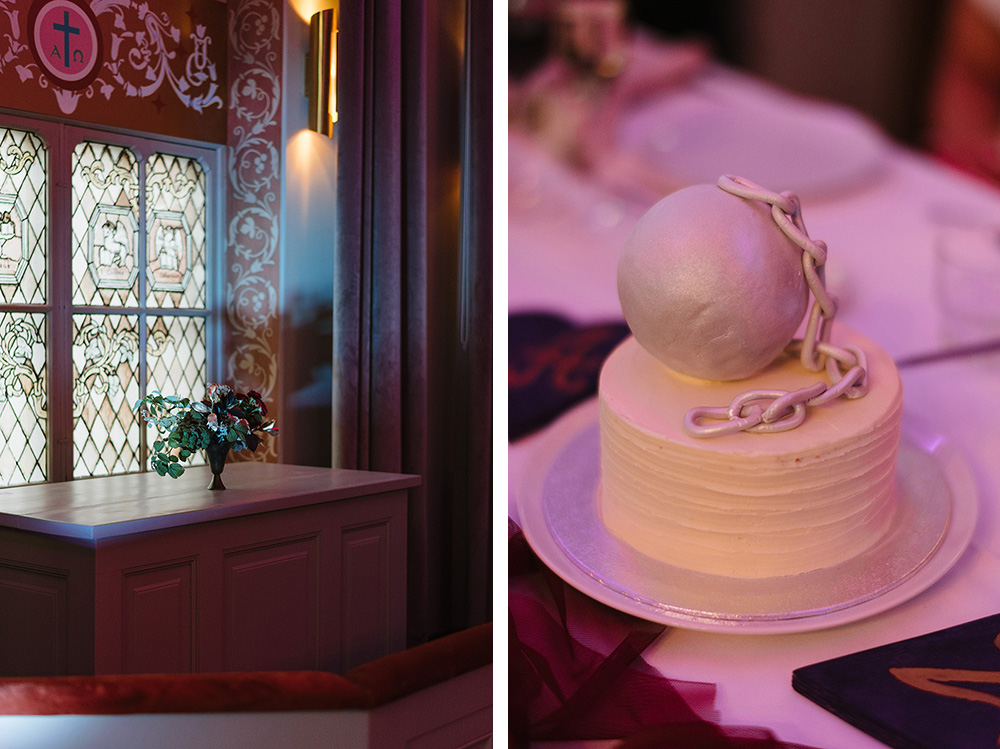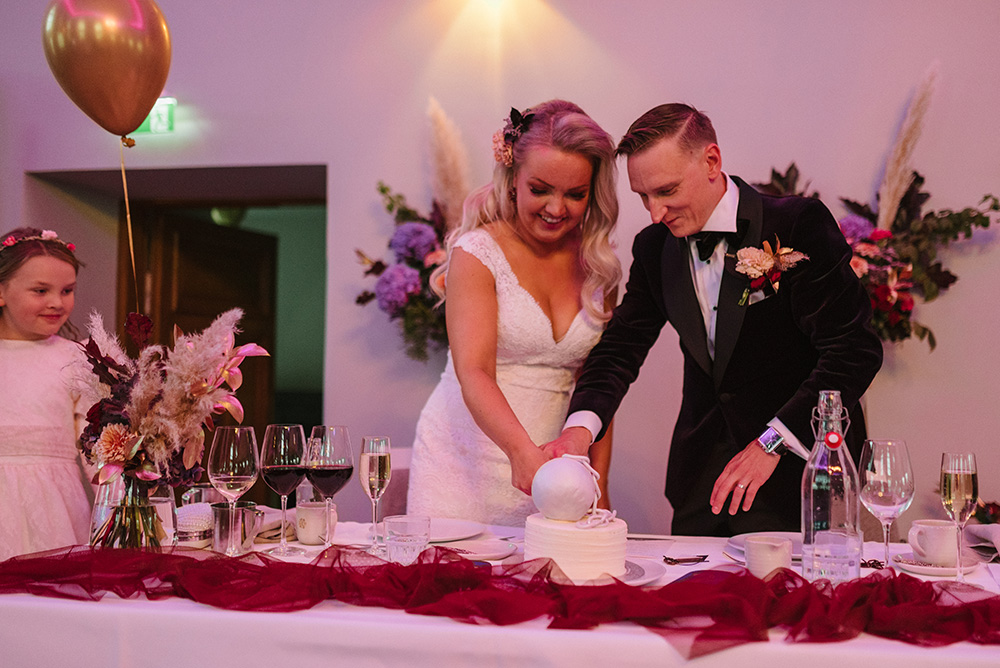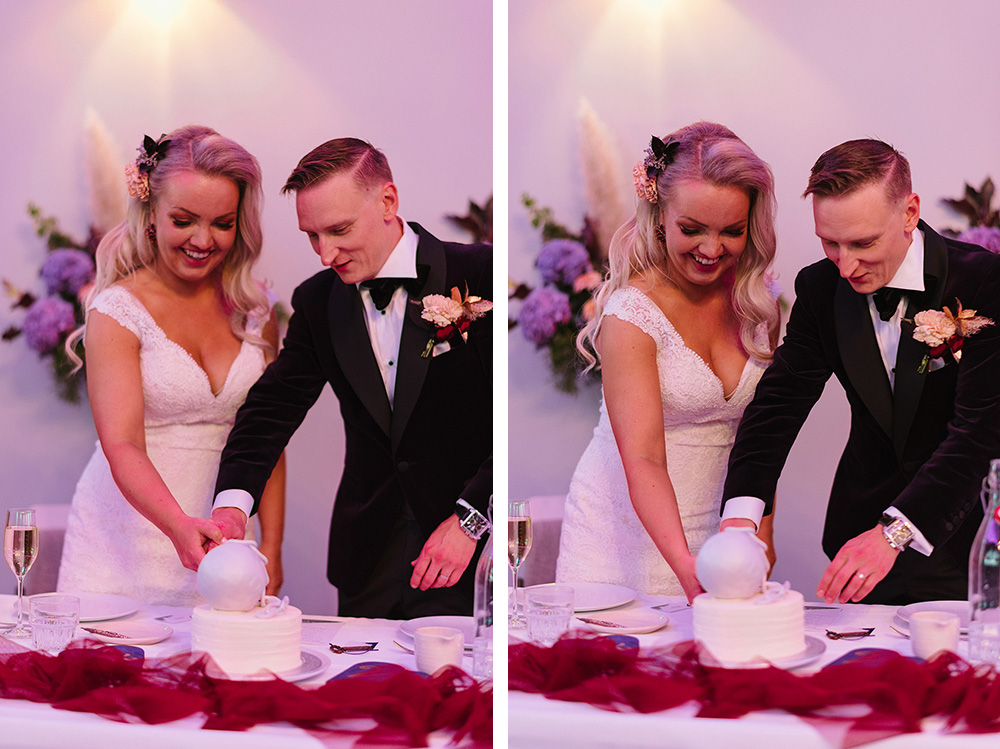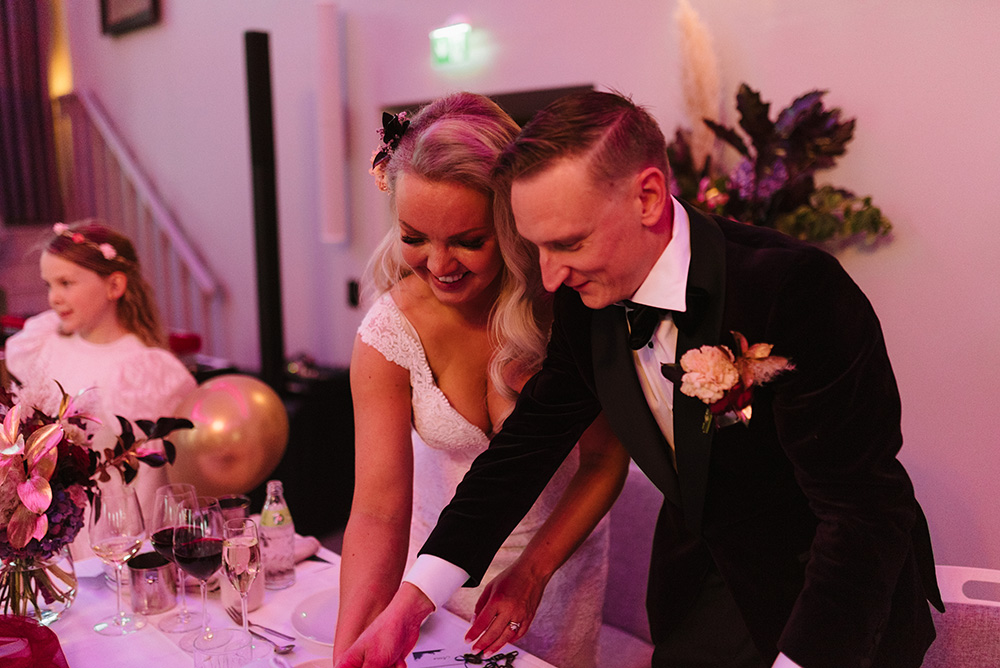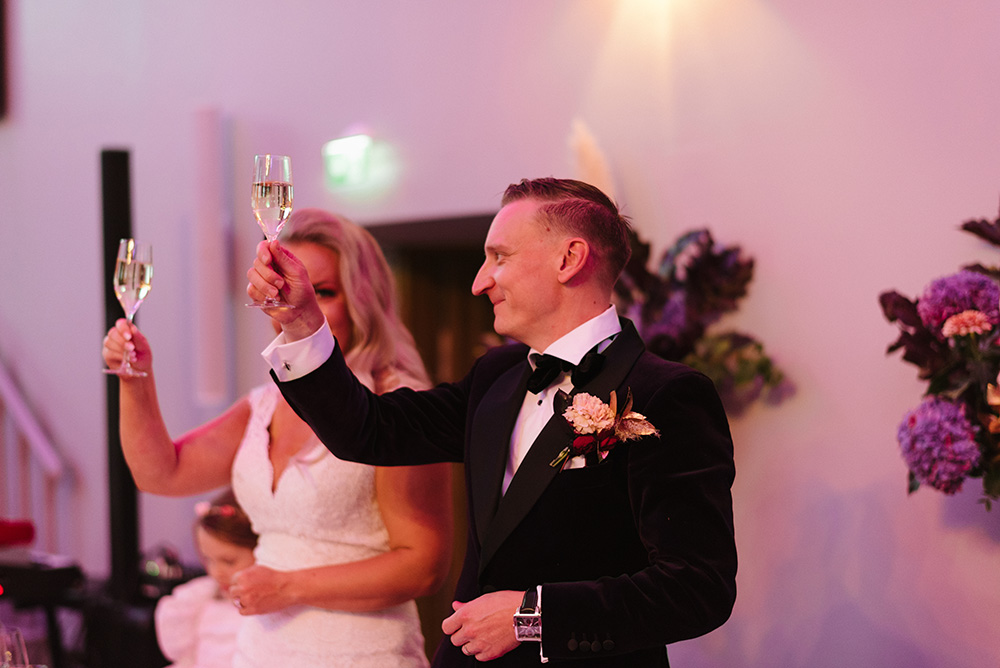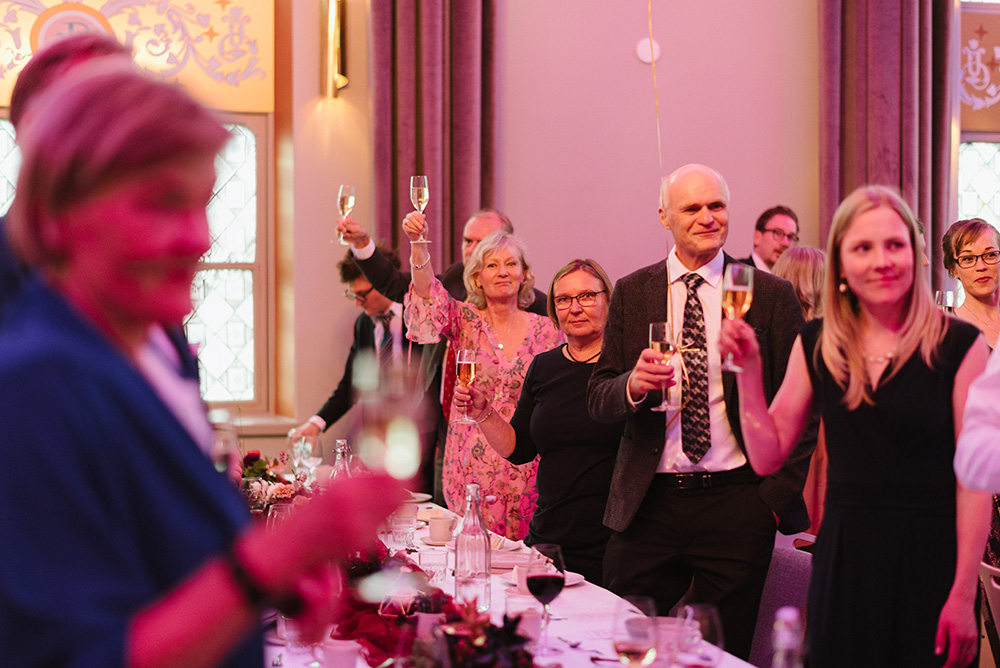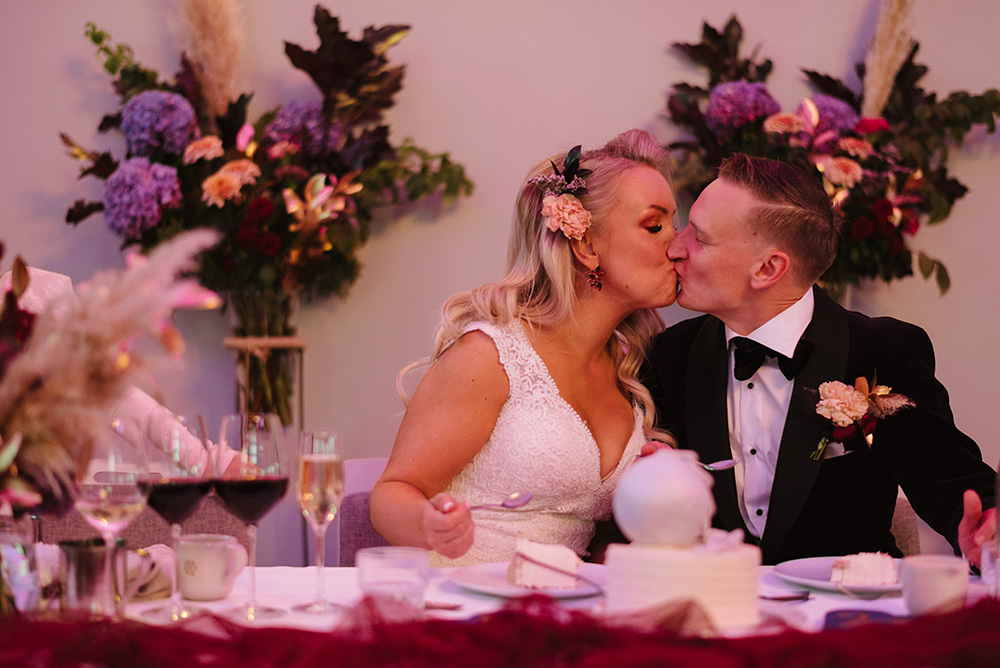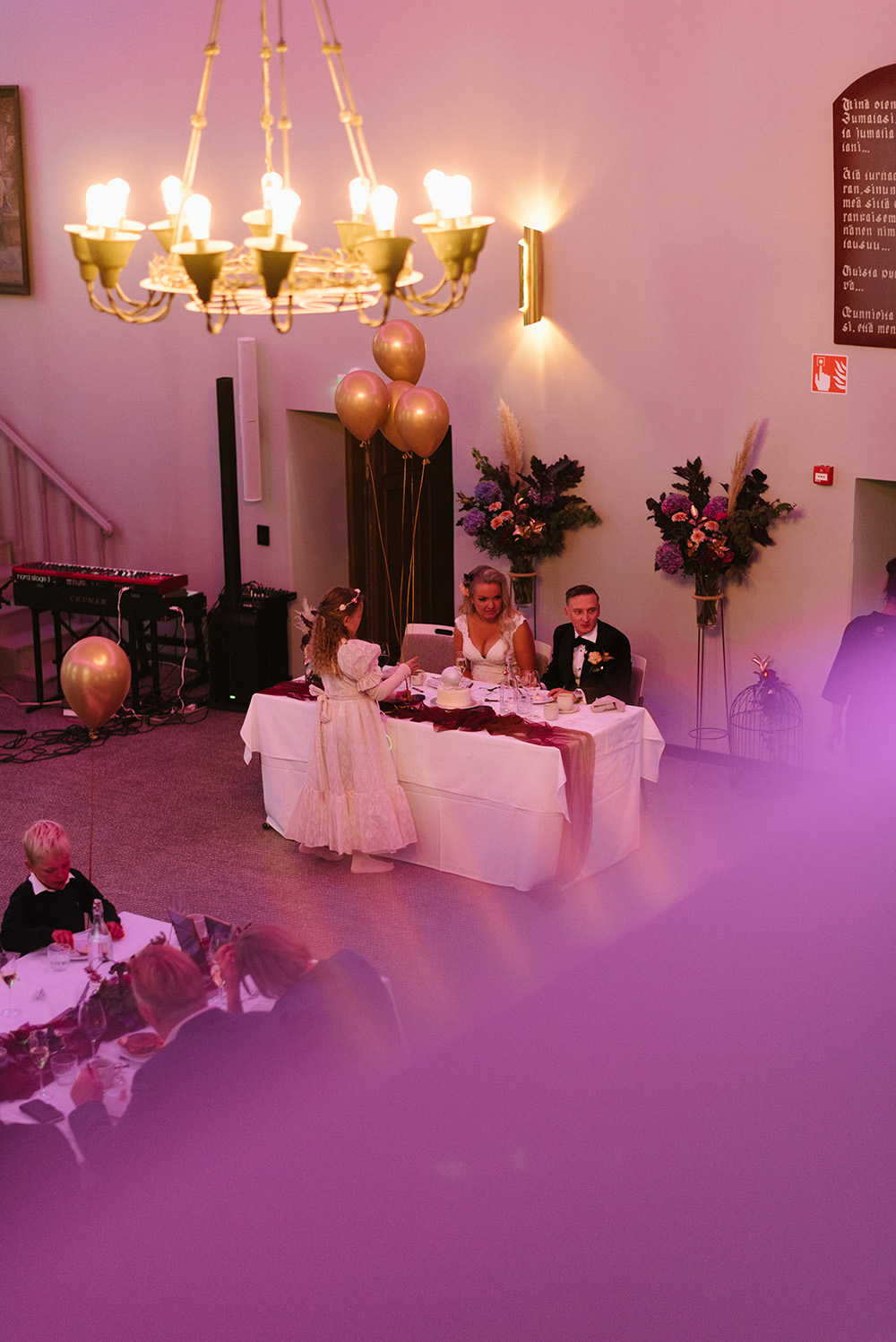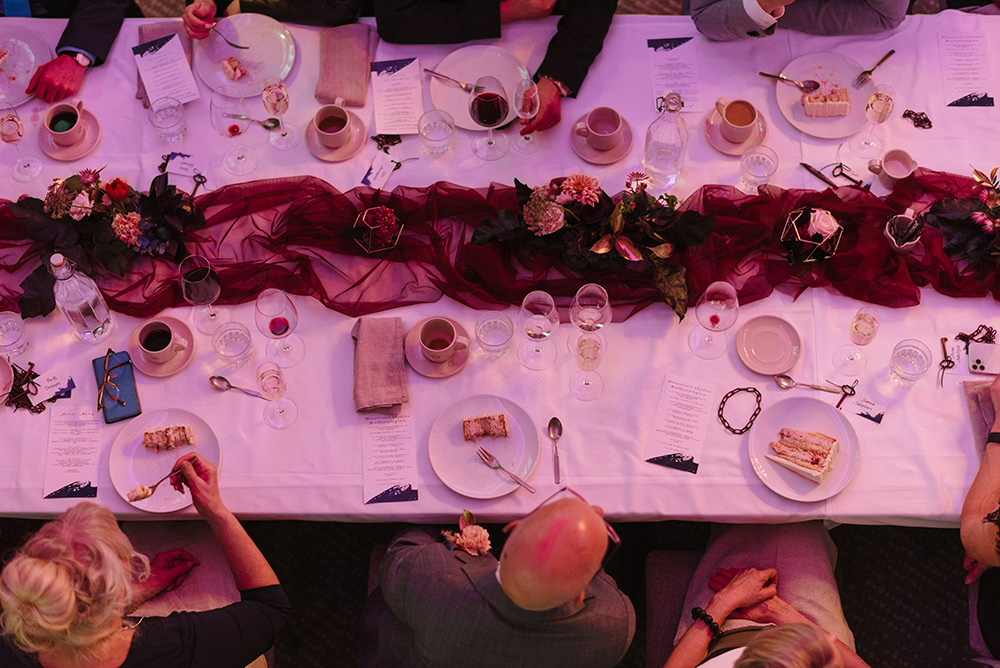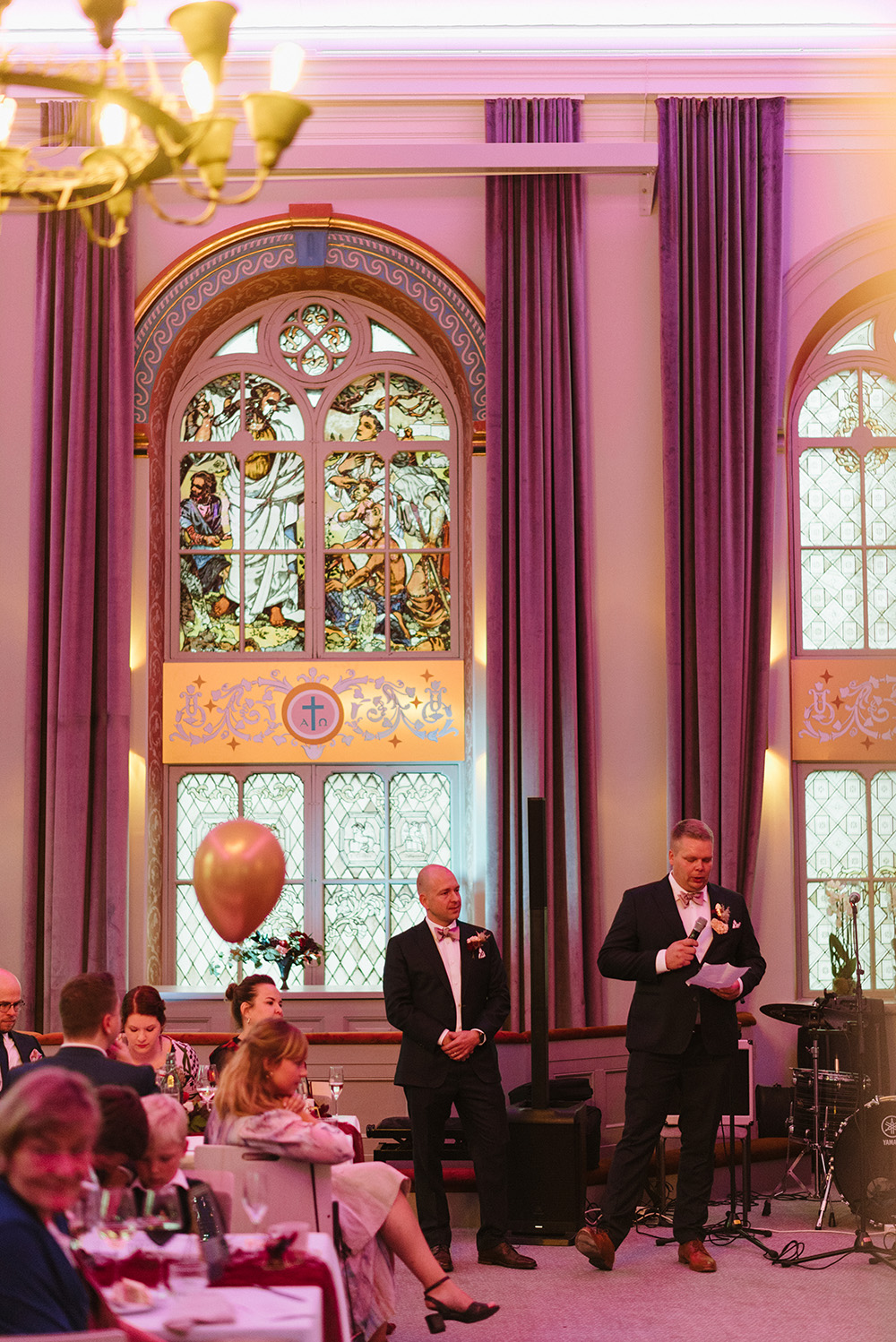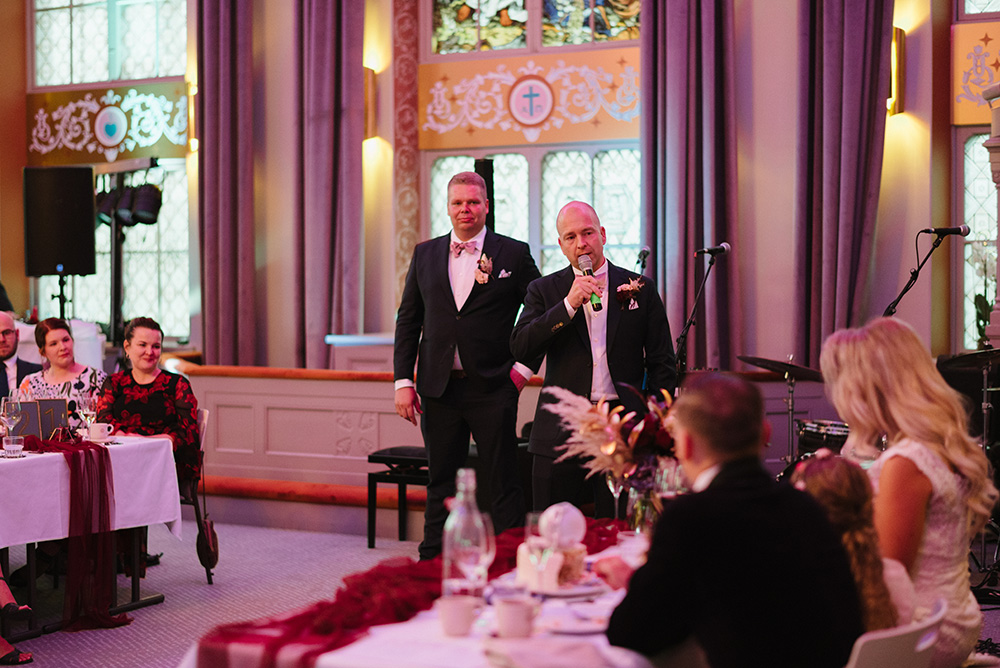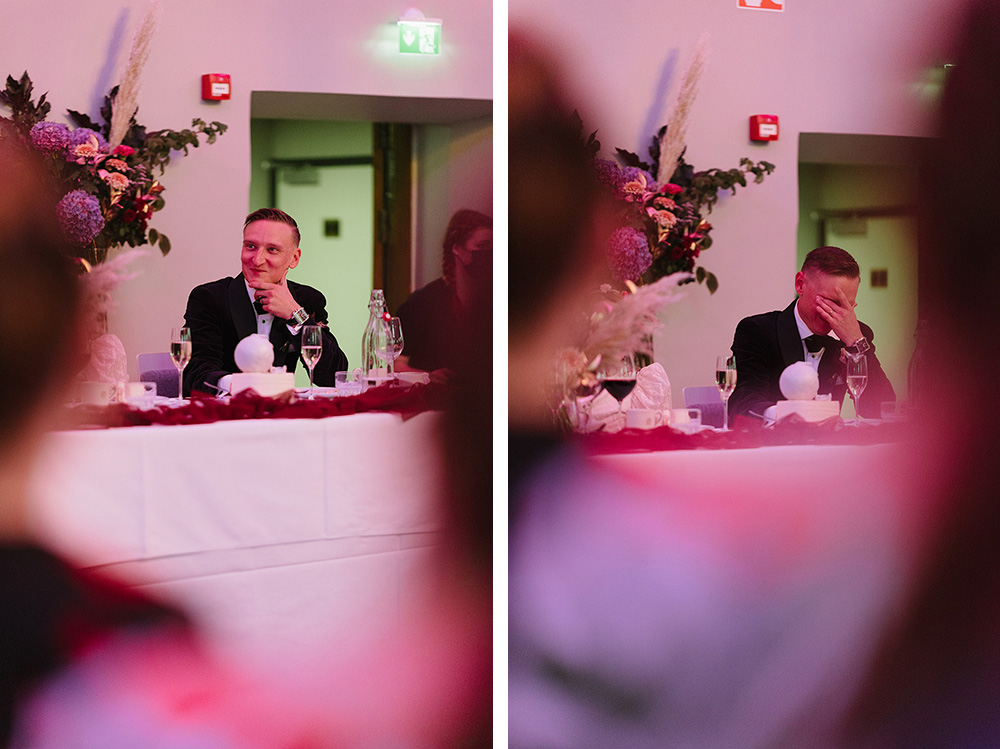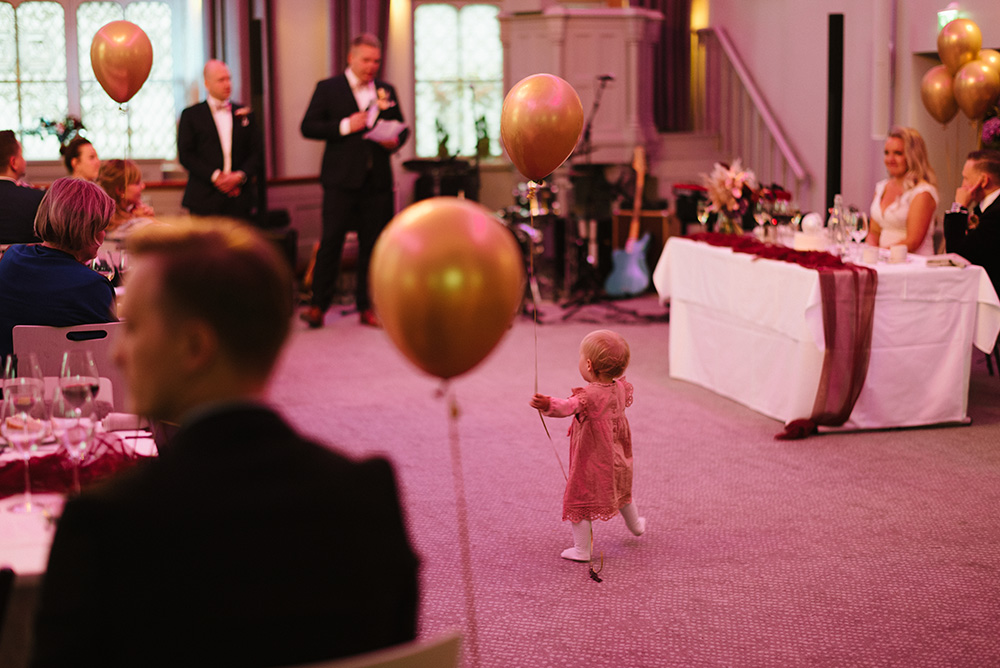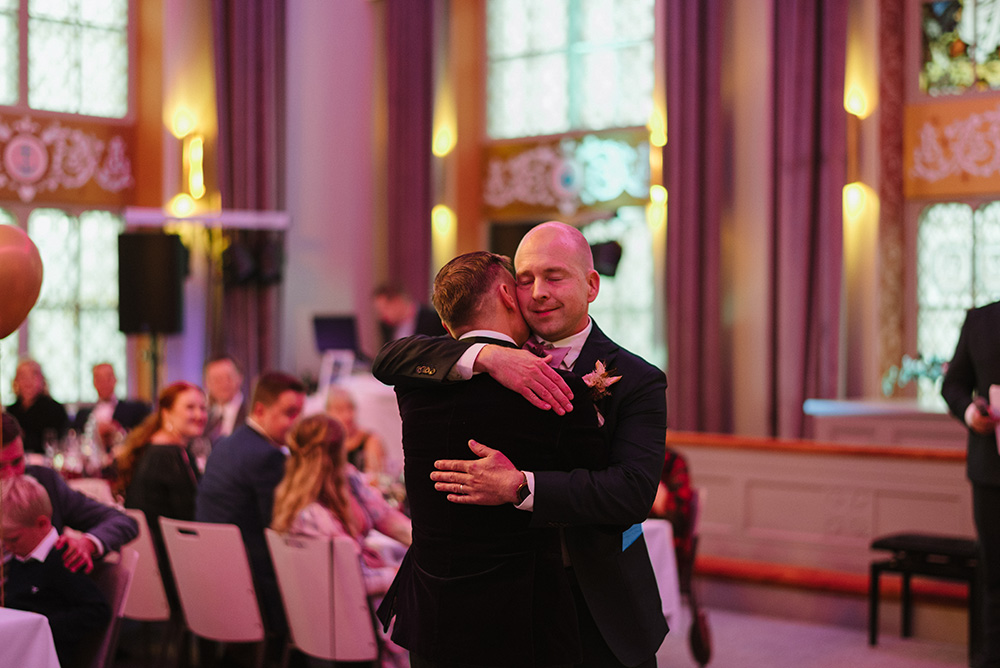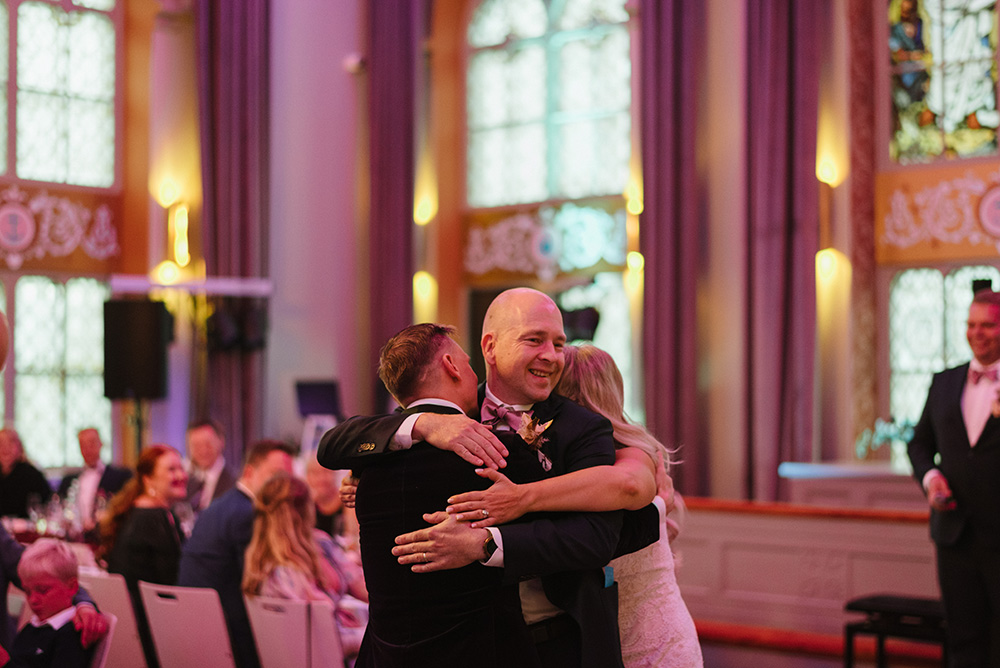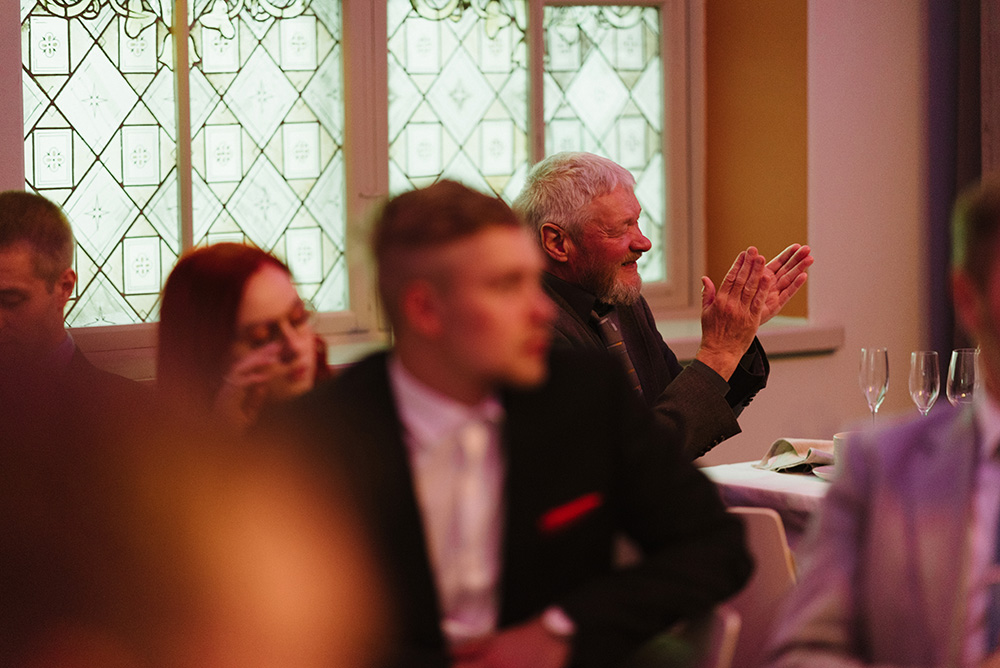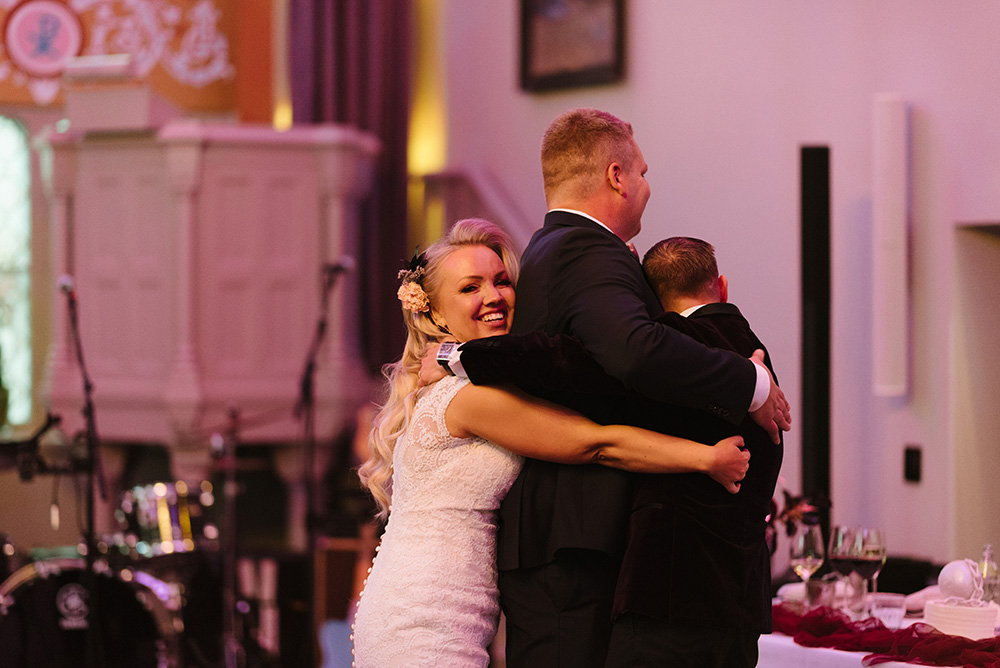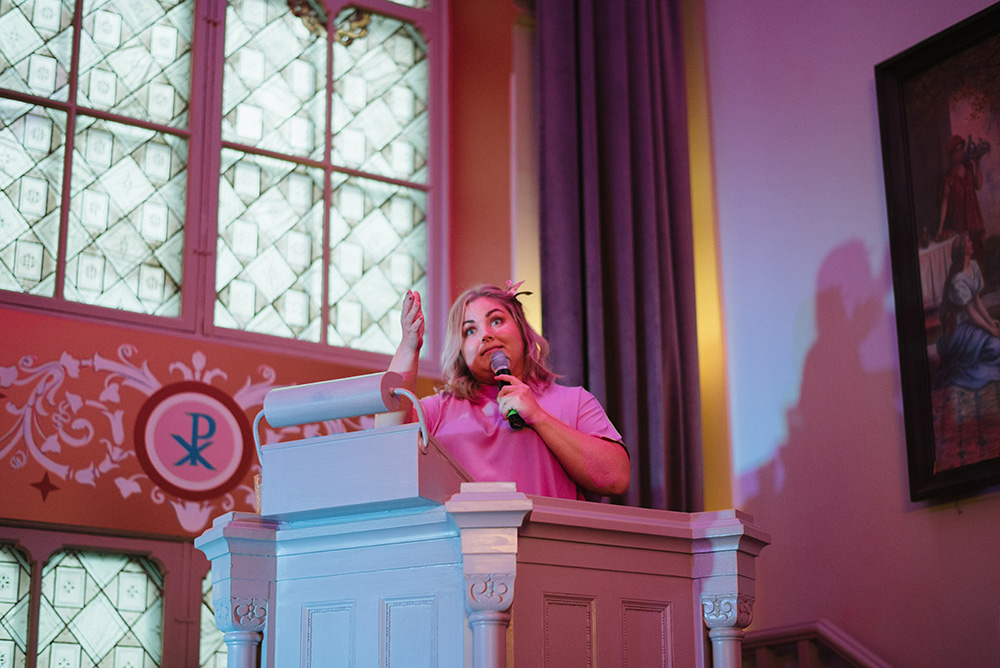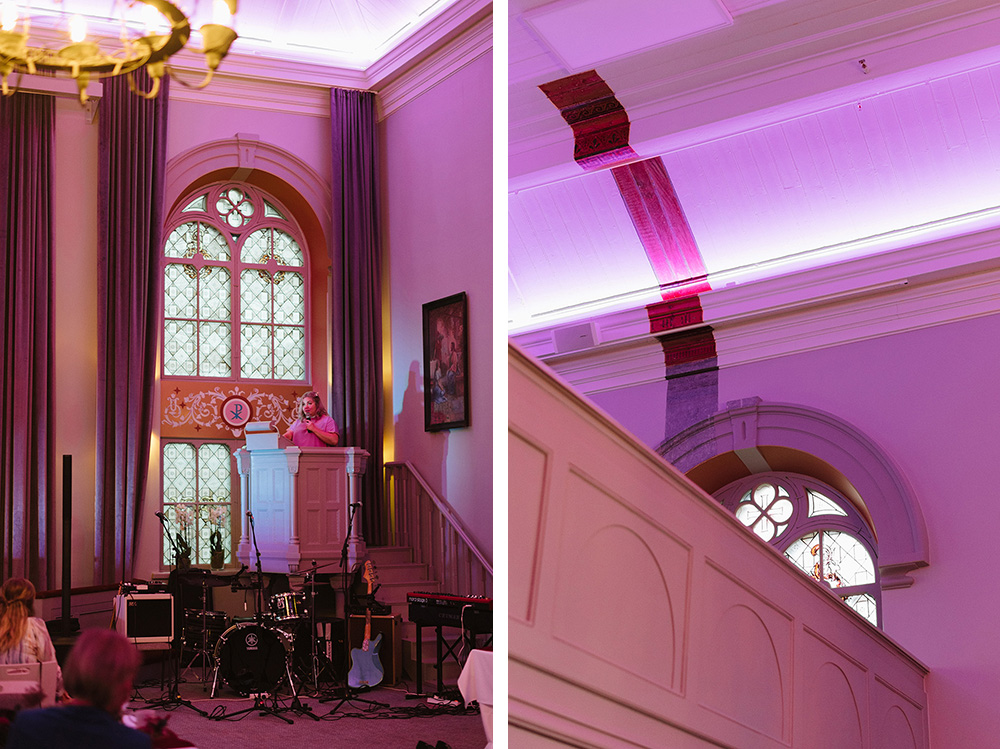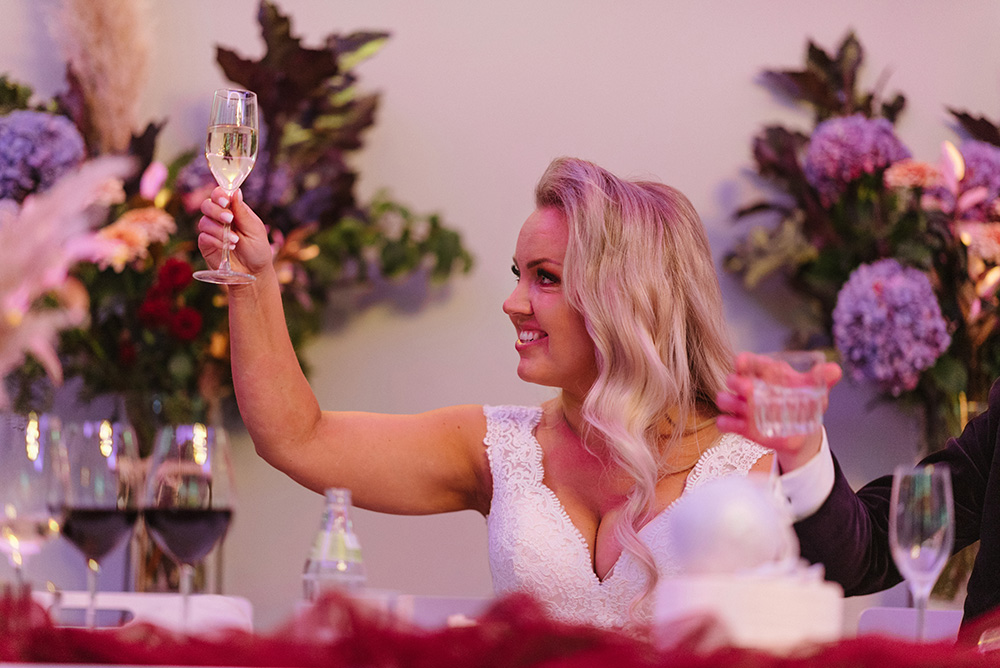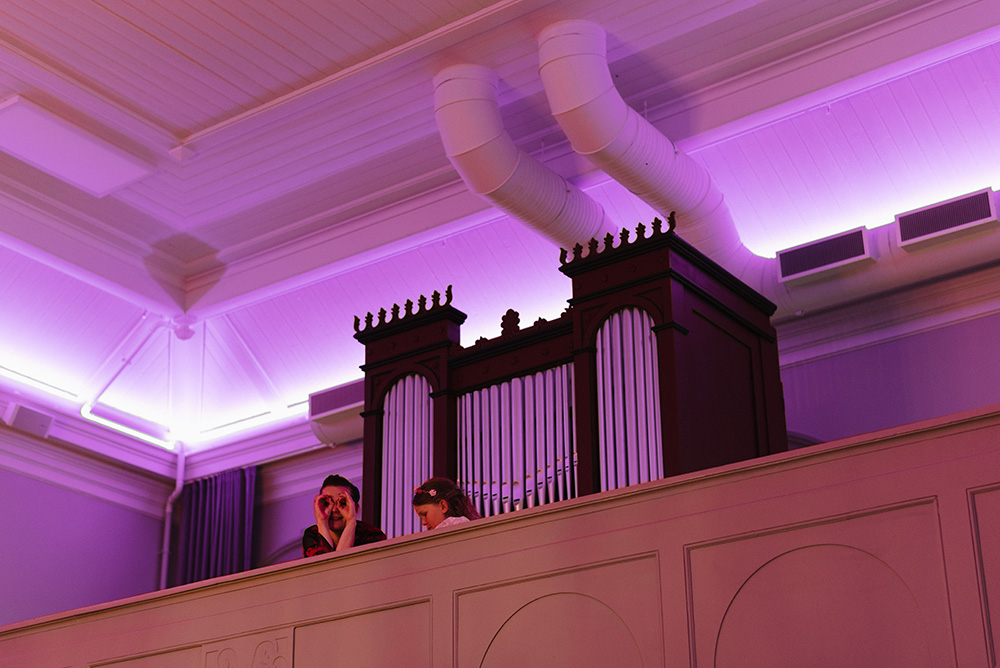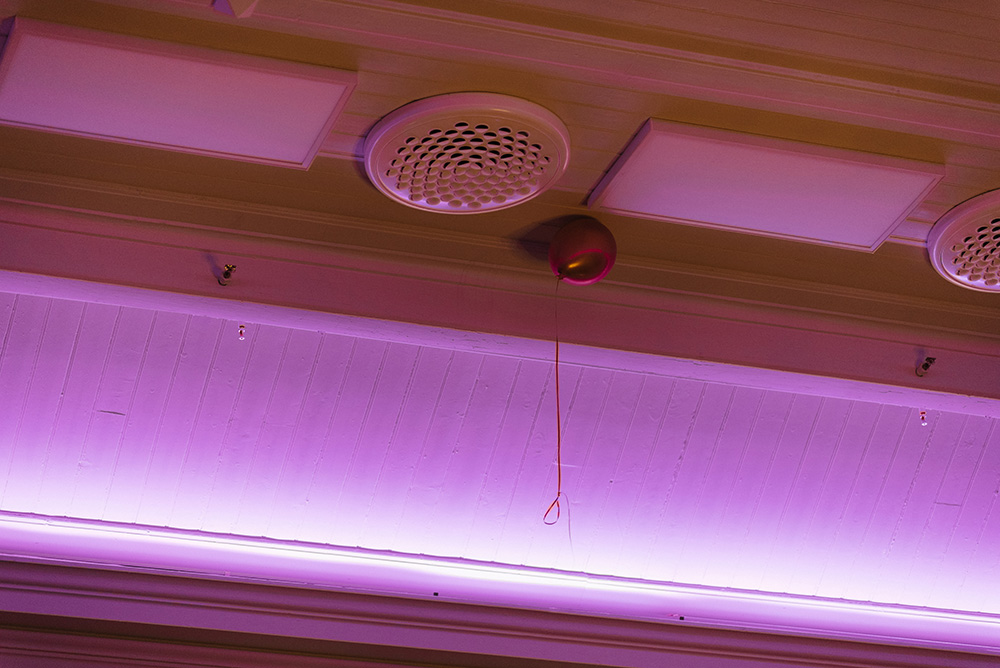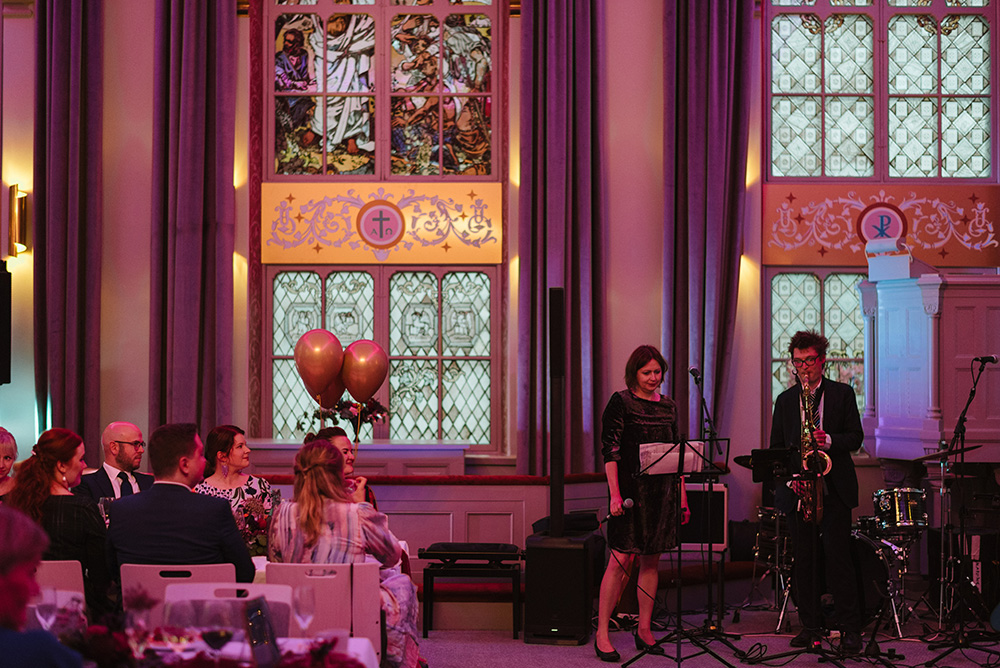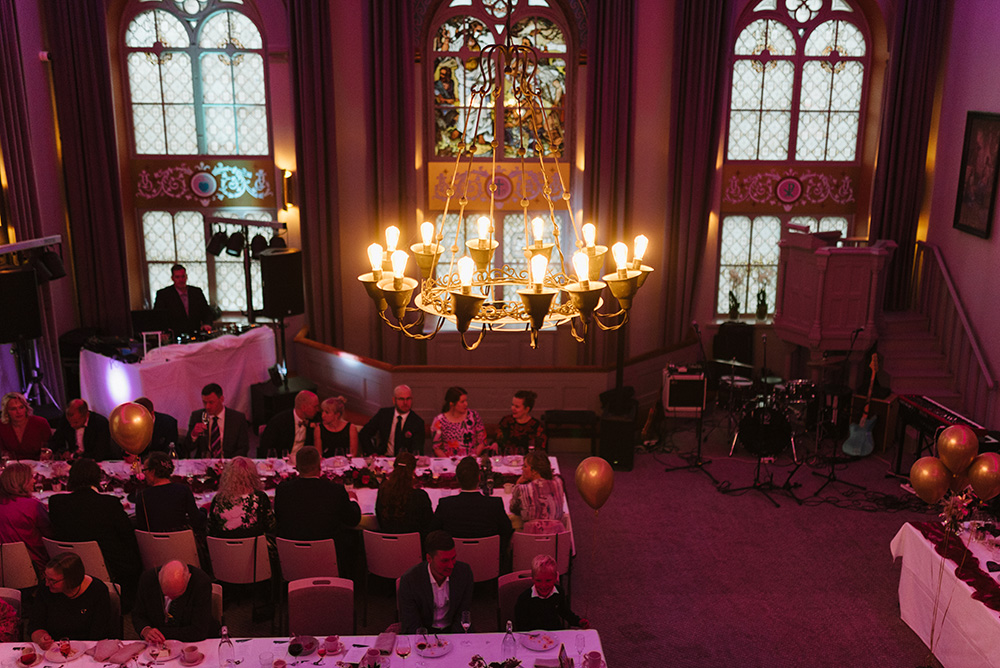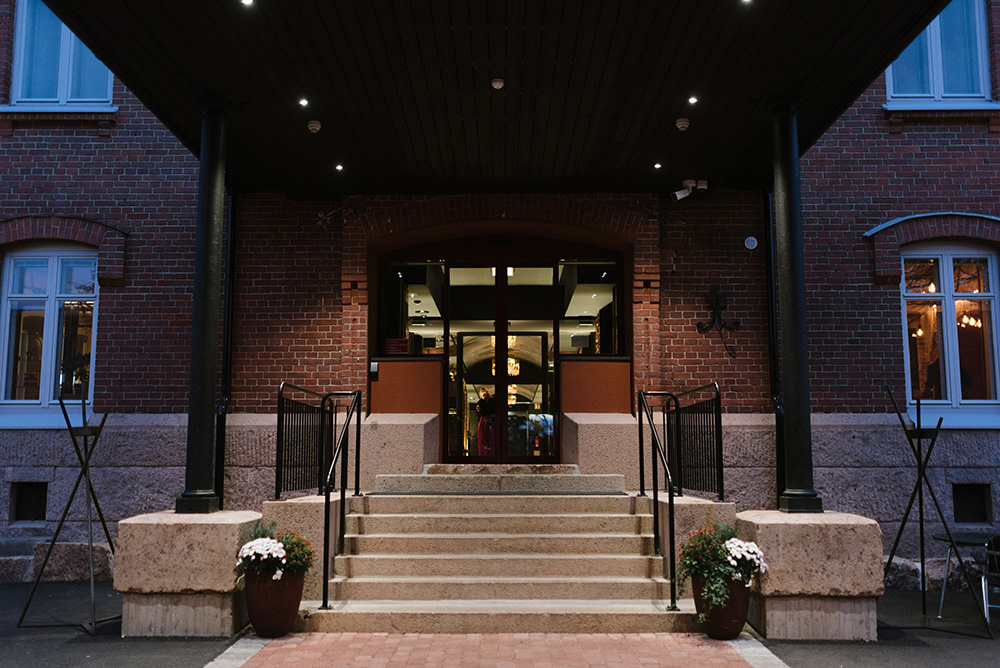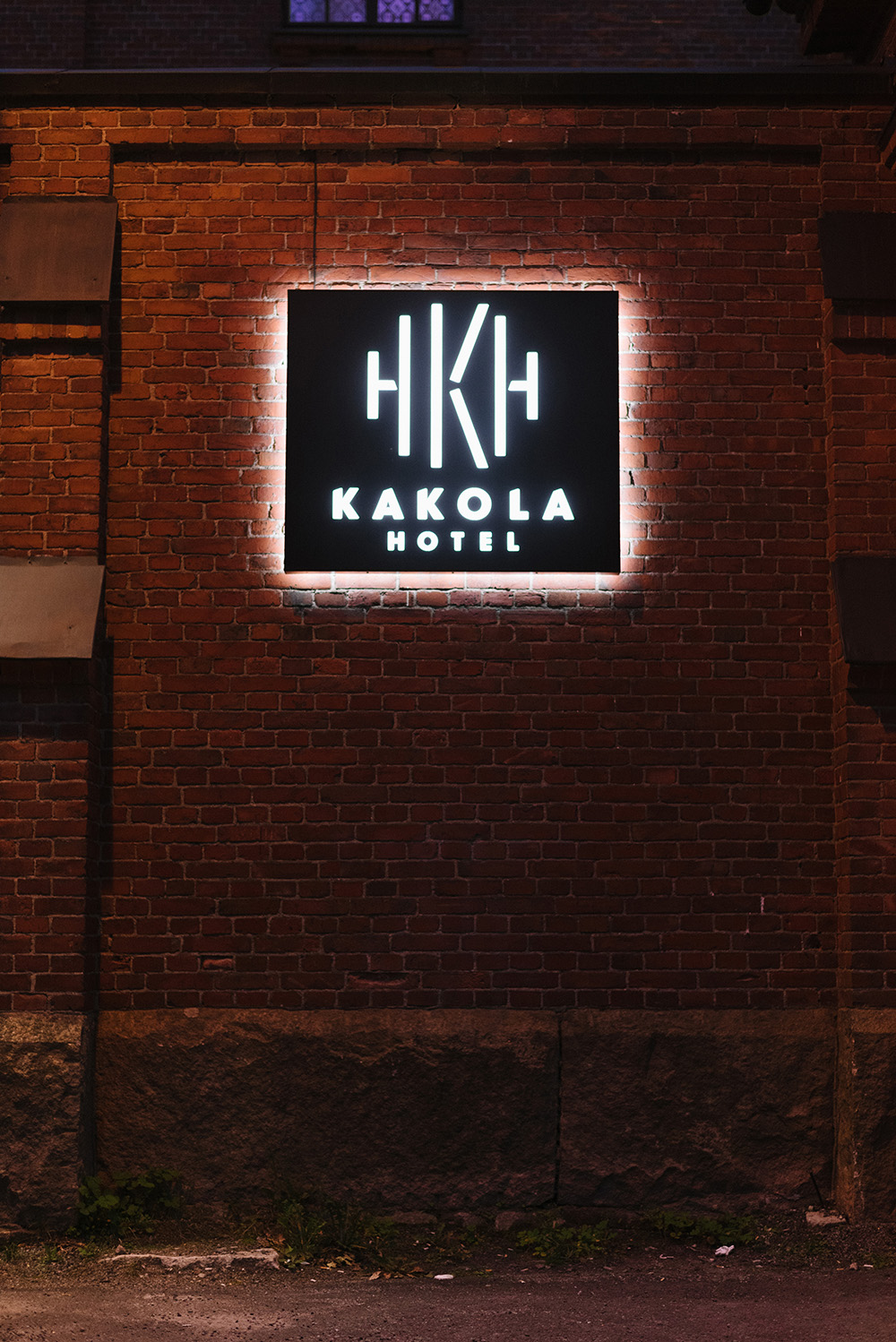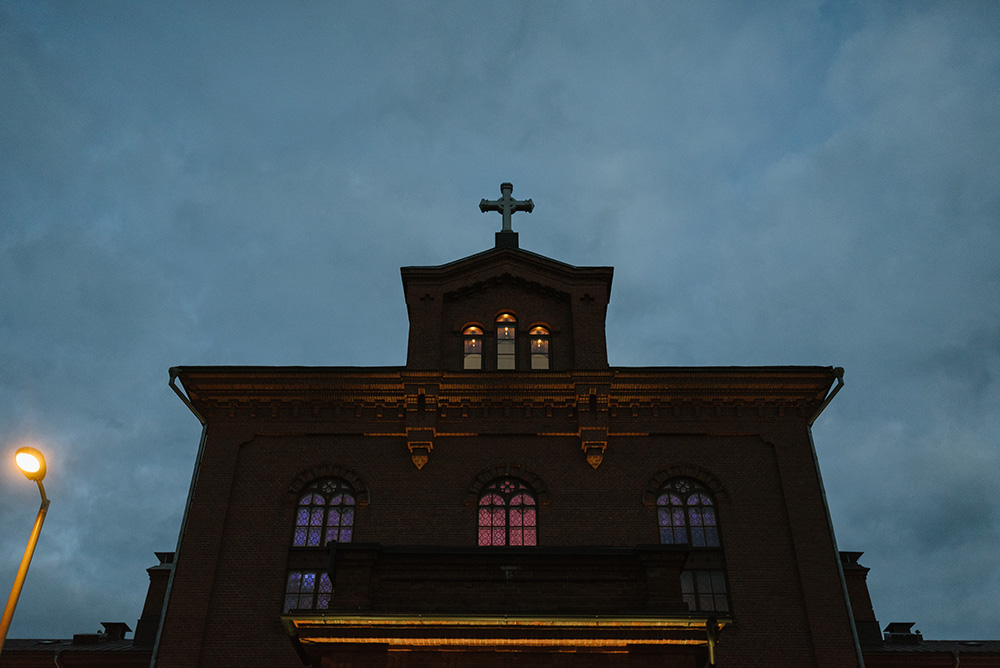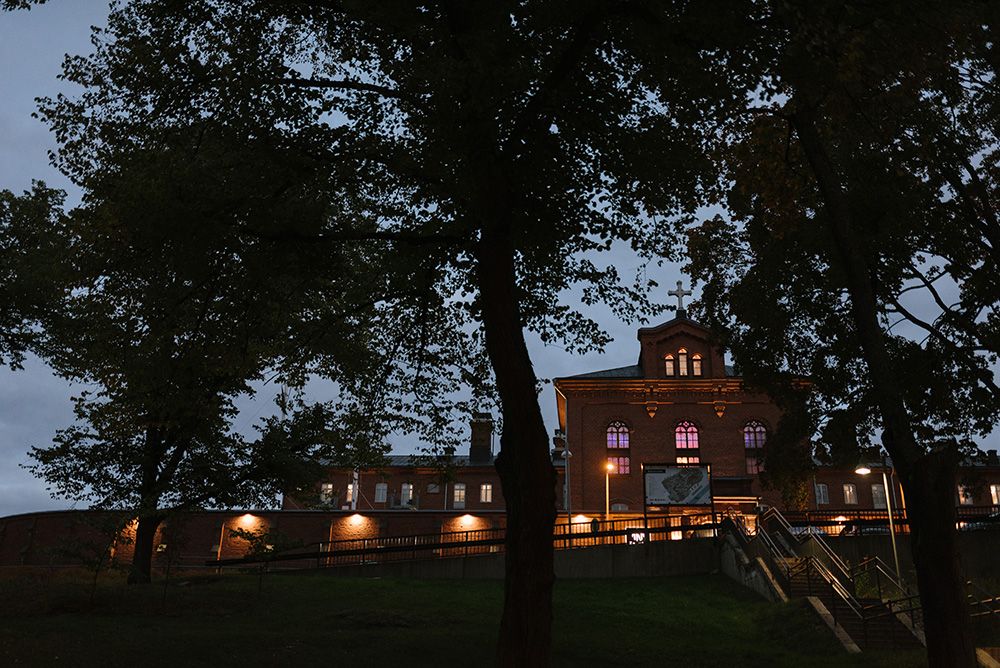 If you enjoyed this story you might be happy to know that I still have available date for wedding sessions in 2022 and 2023! The summer of 2023 is filling up and I will only take on 3 or 4 more weddings between June-August. Send me a message if you're curious and want to know more!