NO SCREEN SHOULD STAND BETWEEN YOU AND YOUR HAPPIEST MEMORIES
A story you'll never grow tired of
The story book is meant as a memory from your wedding day, but is also available for other more lengthy documentary sessions such as family sessions. It stands the test of time and you know that this is a story you'll never grow tired of since it's all about you and your happiest memories.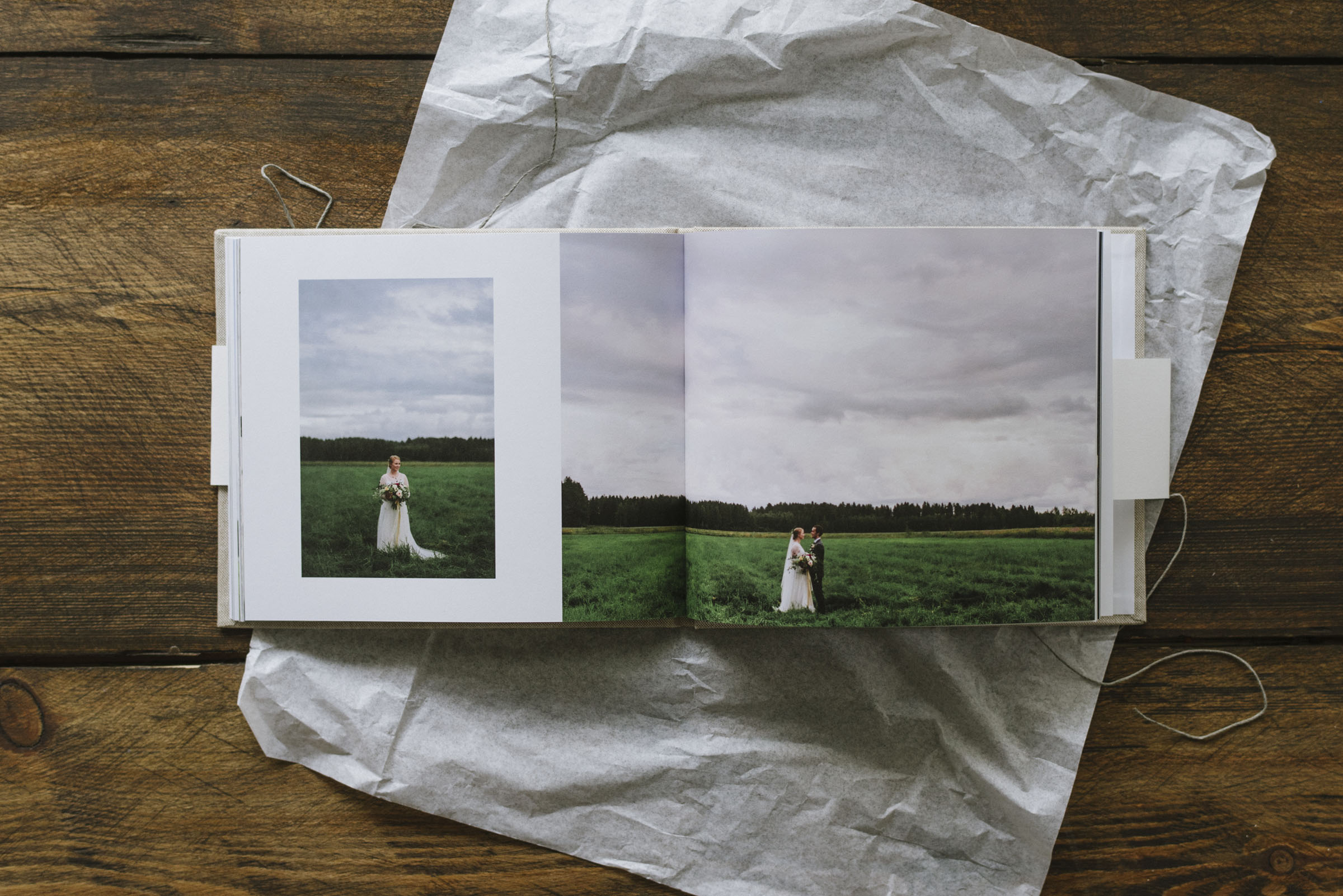 There's no better way to tell stories
I pick the most telling moments and create a layout that highlights the story of your day. Before the book is send to print I'll send you a PDF that you approve or request changes to.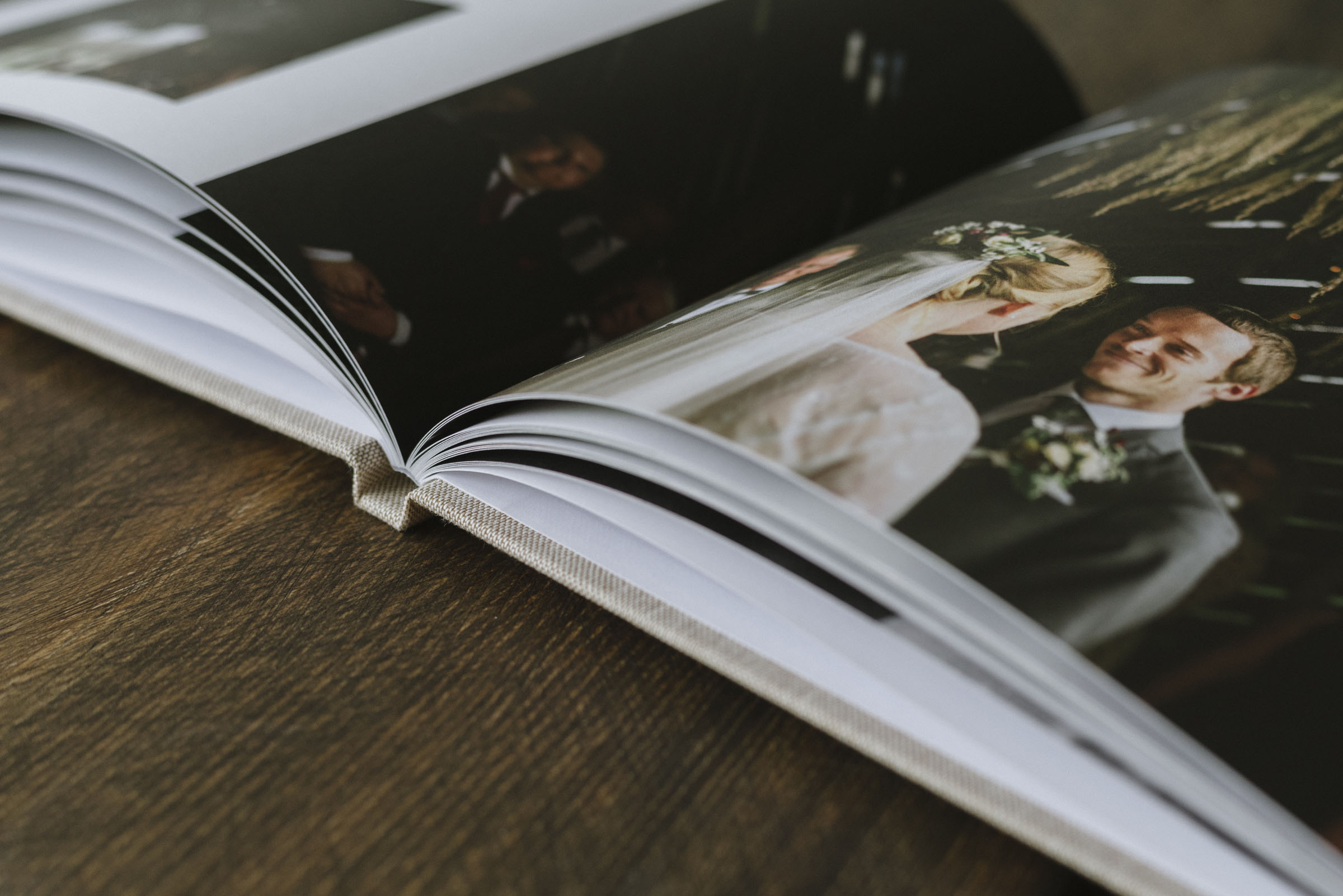 A high quality, fine art photo book
For print I use a firm that I've worked with before and know can guarantee the best quality. The pages are thick and matte, counting at least 50, and the the hardcover is a beautiful natural linen.