finding the right photographer Finland wedding photographer Turku häävalokuvaaja Helsinki valokuvaaja
There are so many photographers that finding one isn't hard, however finding the right one for you might need a bit of homework. In this post I'll try to use my 10 years of experience to answer the questions I think you should ask before hiring a photographer.
Photography isn't a science, and just like art it can't really be defined as good or bad. It's all up to your own wants and needs. This means you have to know what you're looking for, in order to get the experience and the photographs you want. That's when things might get tricky, since it's not really enough to find a photographer who's Instagram you like. While Instagram, or other social media, is a great place to start, I would not recommend you to hire a photographer just based on their Instagram feed.
But more on that later, let's start by trying to figure out what you want and then I'd like to explain a sorting system, which might help you narrow the search for a photographer.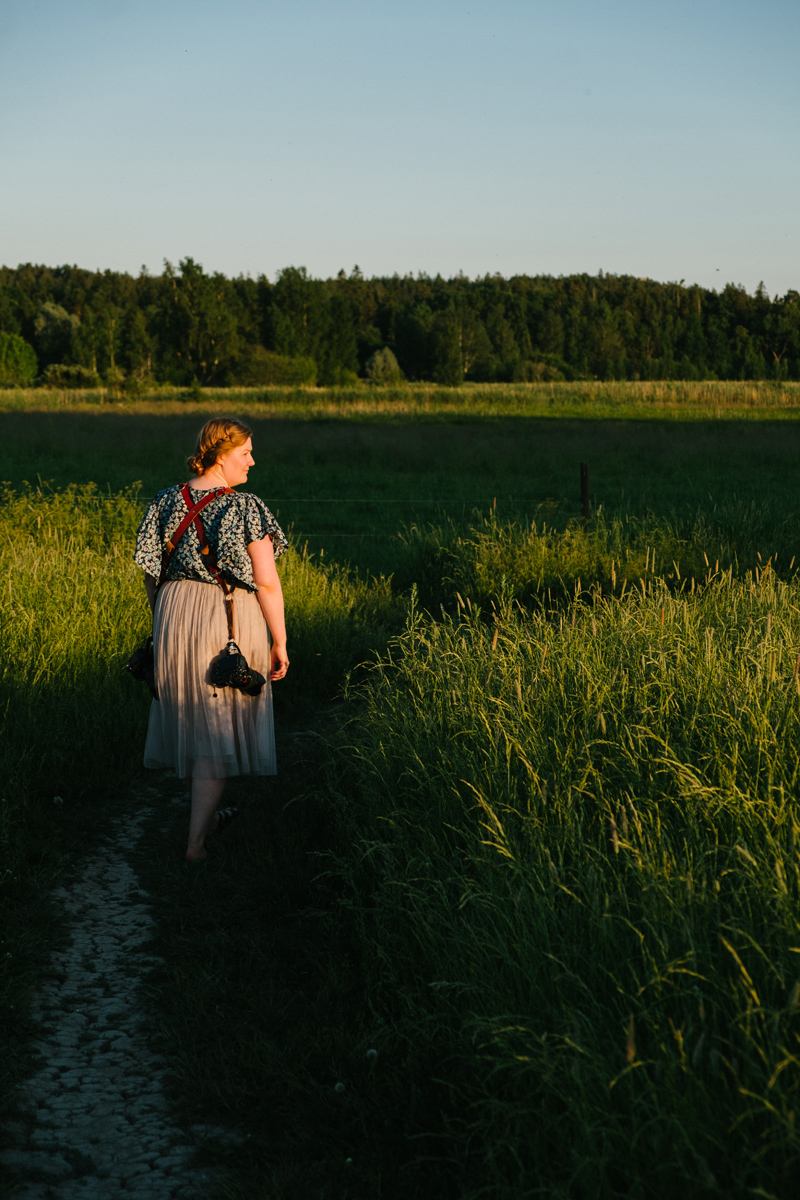 All photos portraying me at work are taken by Sebastian Lillqvist
To oversimplify things, photographers can be divided into proactive or reactive
This is a model I learned at a conference many years ago, and which has in fact really helped me define how I work best. Like any system when you divide people into only two categories, it is of course not fool proof, but is still might be able to help you narrow your search for a photographer.
Proactive
A proactive photographer has a photograph in mind that they make reality. They do their research and plan out the entire session before it starts. They find the perfect spot, light, wardrobe, pose and they get what they came for.
Reactive
A reactive photographer on the other hand, doesn't plan the images they create. They make loose plans that they expect can change since they're woking with people in an environment they can't control. They end up creating photographs that come as a surprise even to themselves since they're all candid. 
Of course this is a bit of an oversimplification, as most photographers are a bit of both, but since this system might help you understand the differences between how photographers work, let's stay with it for a while.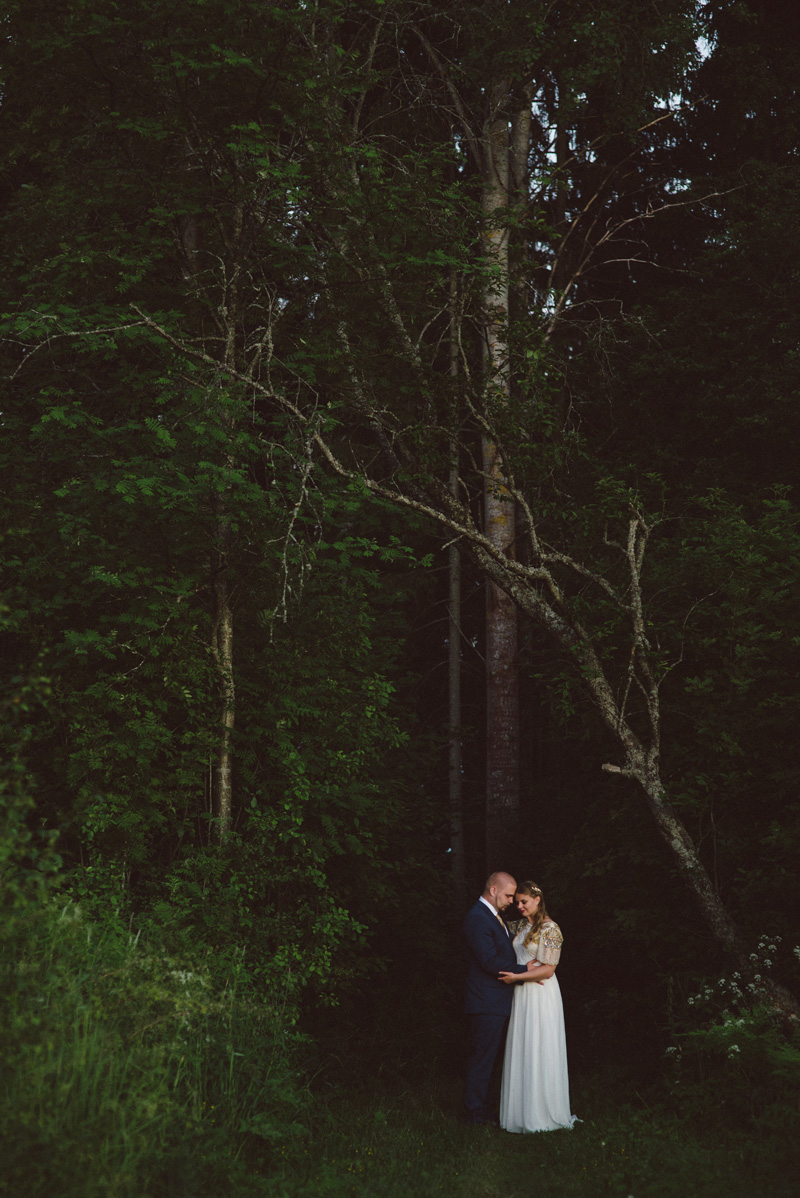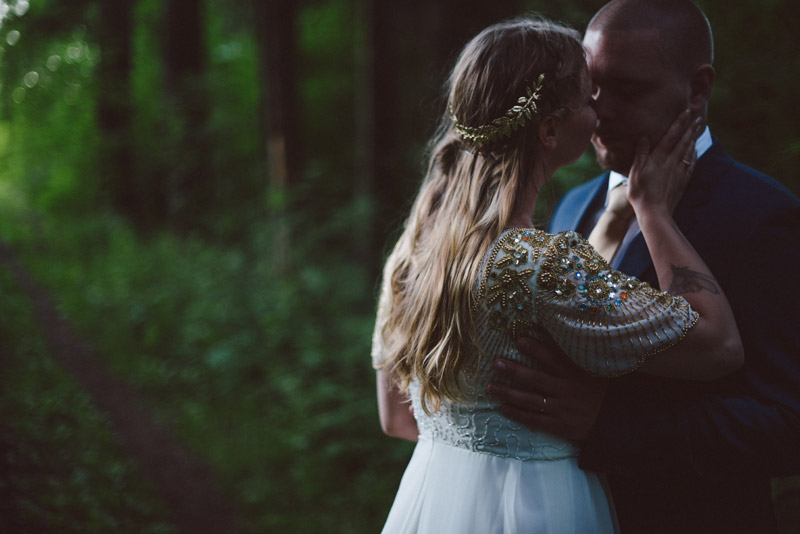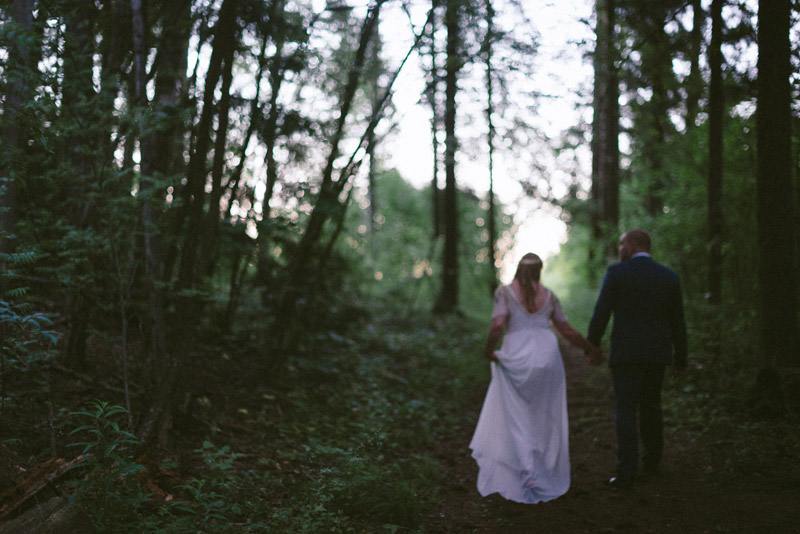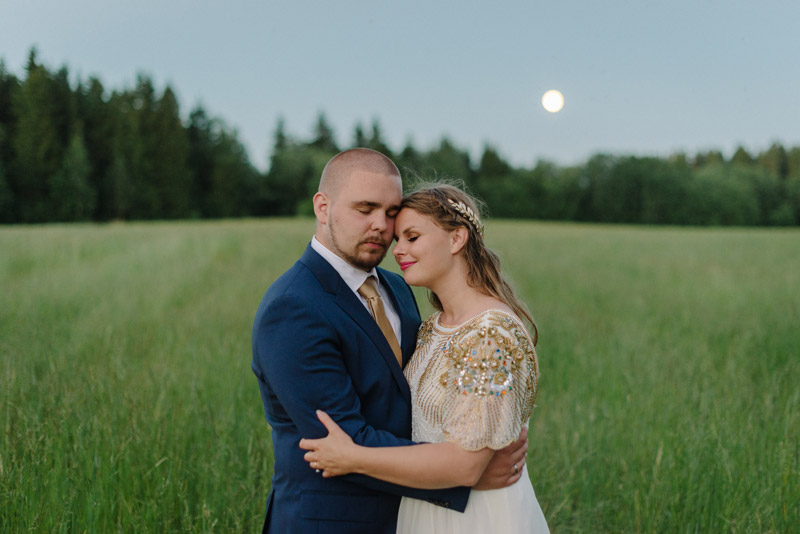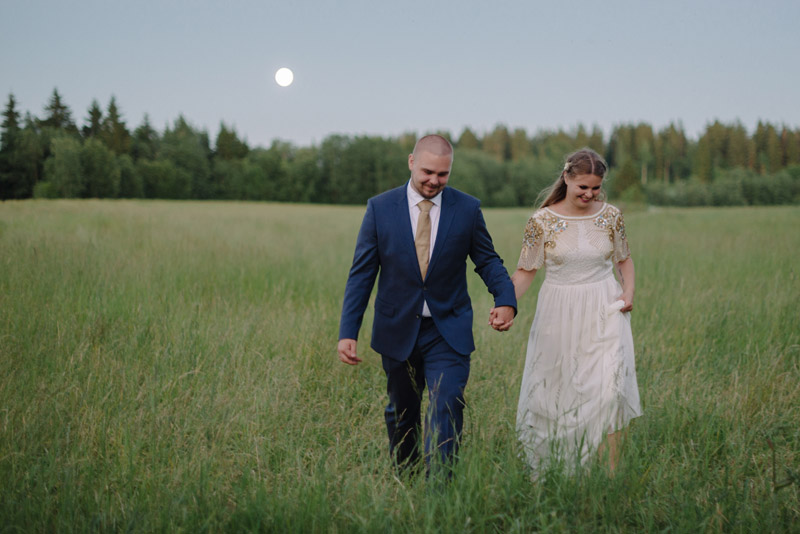 Let's say you want some really moody and beautiful wedding portraits
You know you're wedding day is going to be quite hectic, and so you decide to do the portrait session the night before the wedding. You've put a lot of time an care into gathering the perfect wedding attire and you want dreamy photos of you and your love together, but also imagine getting some individual portraits and detail photos of your dress and hair. You know the result you're after, but you want a professional photographer to plan it out and make sure you get what you envisioned.
If you have a clear idea in mind for the exact photos you want, you'll be needing a proactive photographer.
You need a photographer who is comfortable with planning and guiding you through the session. Someone who will take charge, and make up a plan A, a plan B and possibly a plan C.
You can recognize these photographers as their portfolios are filled with beautiful, well curated, portraits. The people always look at their absolute best and the portraits almost feel surreal, like taken out of some fairyland. To get this result the photographer does a lot of preplanning, they have a list of locations where they often like to shoot, and they might offer additional services such as dress rental or collaborations with florists and make up artists.
When working with a proactive photographer they'll take the lead, and have a clear idea in mind of what you'll be doing. They'll tell you where and how to stand, and guide you through every pose, making sure you get all the photos you've agreed on.


Let's say you want some photos of your family and kids
You might have a busy life and the years with your small ones seem to fly by. You enjoy the moments you get to capture with your phone but it's a shame you're not all in them. You'd want some photos of all of you together, but might not be too tempted by the very serious and traditional family photos where everyone is dressed in matching clothes and looking straight into the camera. The idea of bribes that would be necessary to get your kids to stand still is impossible.
If genuine photos of real moments is what you're looking for , you'll be needing a reactive photographer.
Someone who isn't daunted by changed plans and stubborn 4-year-olds since there's no shot list that needs to be completed, no clothing that can't get dirty or wet. If you're hiring a reactive photographer for a wedding, you're more interested in photos of you and your friends and family hanging out, than by detailed photos of your accessories. You don't have to style your surroundings or worry about looking perfect, since the photographer's job is to document beautiful moments in the midst of all the chaos.
You can recognize these photographers since their portfolios are filled with natural and beautiful moments of life. The people portrayed are laughing and crying, and it all looks real because it is. You can spot dirty feet and dishes in the background, but it's not an eyesore, it's what makes the image.
When working with a reactive photographer you can't really do anything wrong. While they might ask you to stand so you're facing the light from time to time, they won't ask you to do a lot of posing. Instead they'll ask you to go on with your day, and talk just as normal, and all the while they're taking photos of you. You won't know for sure what you deliver, but whatever it is you'll know this is how it all really looks and feels.

So, to find the right photographer for you:
Ask yourself what photos you prefer and what situation you'd feel most comfortable in
While most photographers obviously are a mix of the two, and can offer you both types of photographs, they probably have a stronger side that you can glimpse in their portfolio. That's why it's important not only to look at the curated Instagram feed, because anyone can succeed at taking a dreamy photo if the perfect sunset just happens right in front of them, but planning a session so that's something they can promise is an entirely different thing. Just as any photographer can get lucky and document the perfect candid moment, but telling a whole story from a wedding day a lot bigger challenge.
To find the right photographer to you, you first need to know what photos you prefer. If that doesn't feel obvious, you can instead flip the question and ask yourself – what situation would you feel most comfortable in?
If you imagine yourself in front of a camera, would you prefer:
a) Someone to guide you, telling how to stand, where to turn, what to do
b) Someone to follow you around, perhaps giving some directions, but mainly letting you move around as you normally would
If one of the two seems a lot more comfortable to you, I think you've found your photographer type. This might be important information as you're looking for a photographer, since you then know not only how you want the photos to look, but how you want the experience to feel.


And what about me? Would you call me a proactive or a reactive photographer?
While I started out as a proactive photographer, saving inspirational photos on Pinterest, keeping lists of possible photo locations, and always tried to keep in control for any session,  I've learned over time that I work best when I take on the reactive approach.
I love photographing people and their relationships, and to me there really isn't anything as thrilling or beautiful than the chaos of everyday life. Having documented weddings for 10 years I've also learned that even the best of plans are not complete without a few surprises, and I want to deliver something beautiful and meaningful, whatever is thrown at me. Over time I've therefor let go of a bit of my need for control, and now intend to go into every session with eyes and heart wide open, ready for anything.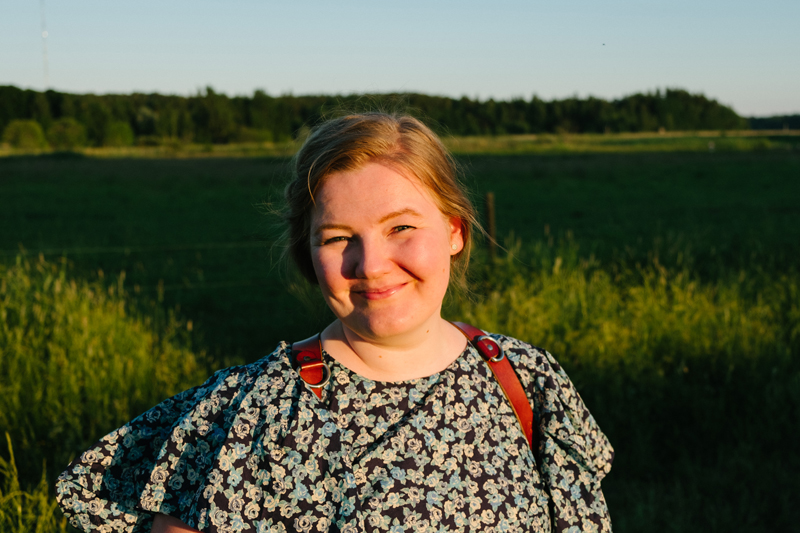 This is also how I now approach portrait photography. I still love the quiet moments when it's just us and I get focus all my energy on you. However I now also see the portrait session as more of an experience than a to do list. I will still keep following you, your smiles and movements. I document it all, not just the perfect bits, and then I also deliver a lot, so that you in turn can choose the moments that feel like you.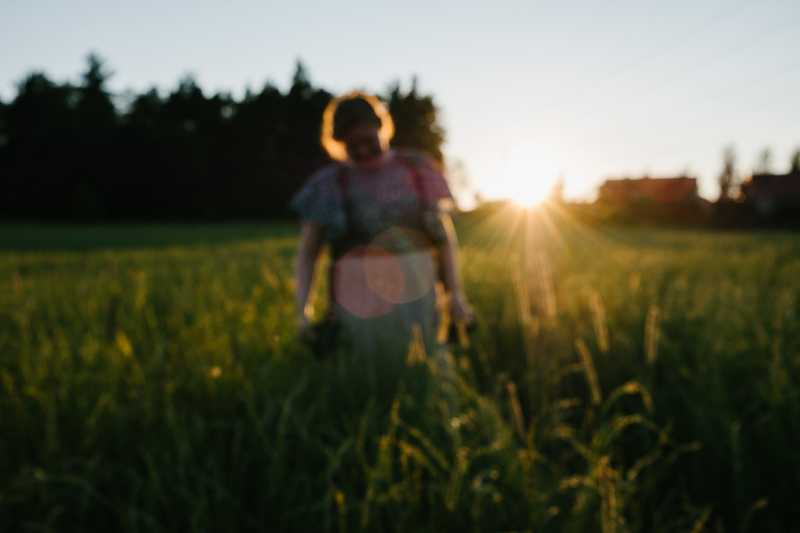 So what do you think? Can you see the different approaches and do you agree? Would you prefer a proactive or reactive photographer yourself?
As I've already written there is no right or wrong way, and if this system doesn't help then never mind. It has however helped me open my eyes to how I work best, and that's important information as I now know what I can offer you. That's a safe and joyful experience when we work with what we've got, enjoying and celebrating the beauty of the chaos.
If this speaks to you, be sure to know I'd love nothing more than to work with you. I am now booking weddings for 2020-2021 and have a limited offer for full day wedding photography that I would love to tell you more about. This summer I have also documented more families than ever, and I hope to keep it going now as fall is approaching and all the goodness that brings.
If you've got nay questions or just like to say hello, email me at info@julialillqvist.com or send in an inquiry here.