We've had to rethink a lot of things during the past two months. When life returns and we're able to get together again, there are hopefully many things that we will understand not to take for granted again. Like celebrations with our loved ones.
While there sure are reasons to postpone a planned celebration, there are also more reasons than ever to downsize if that's your thing. If you're looking for a photographer for your intimate wedding, know I'd love to tell your story.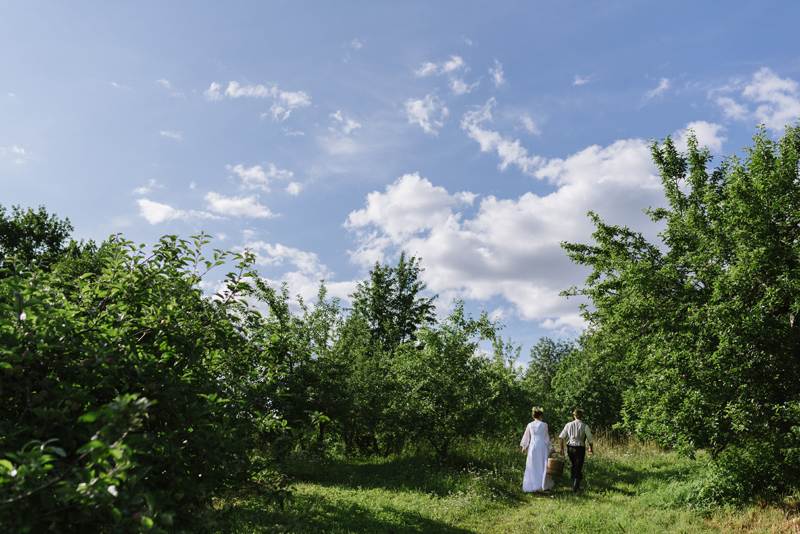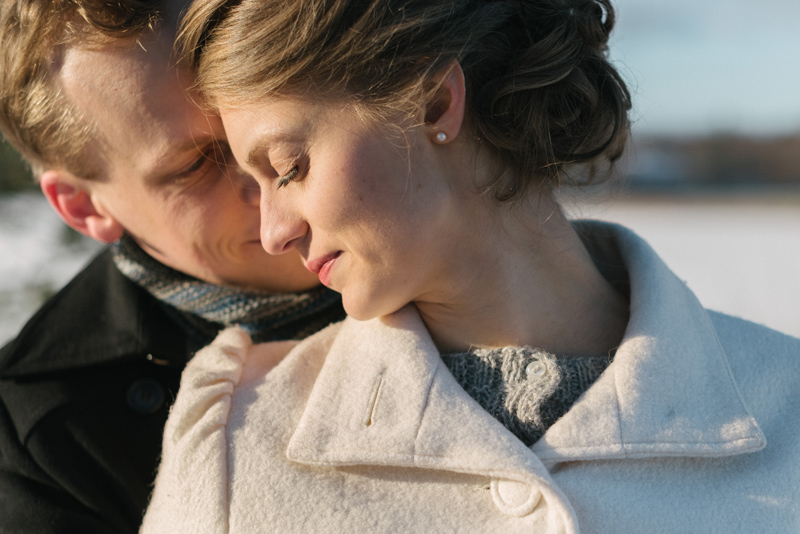 The classic picture of a dream wedding is big and glamorous, but that's a cliche that fits far from everyone. There are many people who choose to celebrate their wedding in an intimate fashion, and celebrating a wedding just one on one can make just as an unforgettable day.
Since most wedding magazines and blogs focus on big weddings and expensive elopements, I wanted to makes this post all about the simple, yet meaningful intimate wedding. I've gathered photos from celebrations with guests ranging between one and about 30, to inspire you to dare cut that guest list if that's what would suit you the best.
I'm also going to share some tips I've learned from the intimate weddings I've documented, which will hopefully help you plan a celebration that you can enjoy from start to finish and remember with warmth.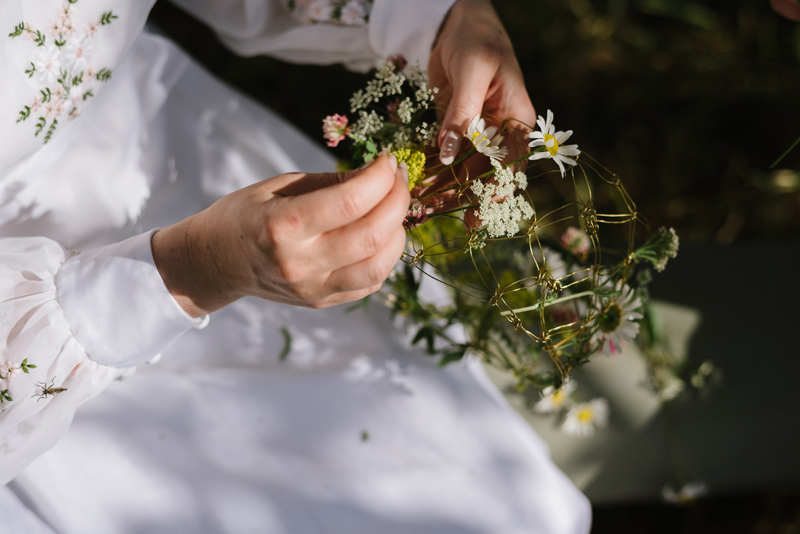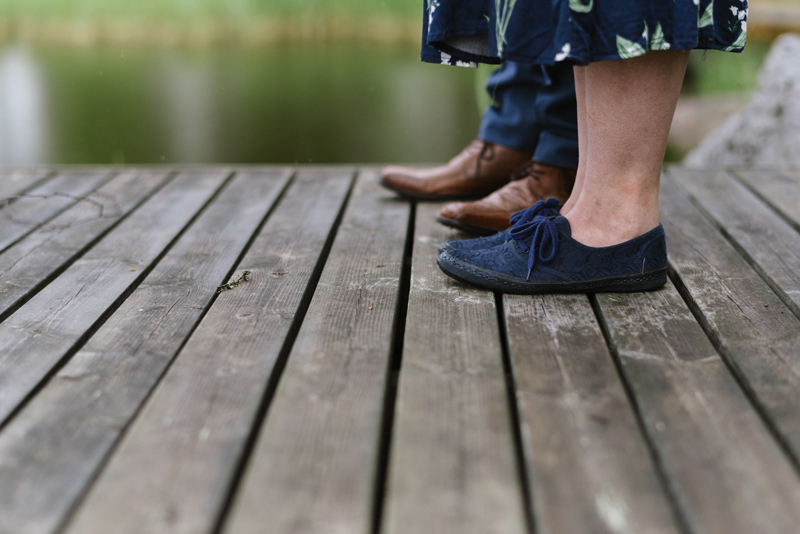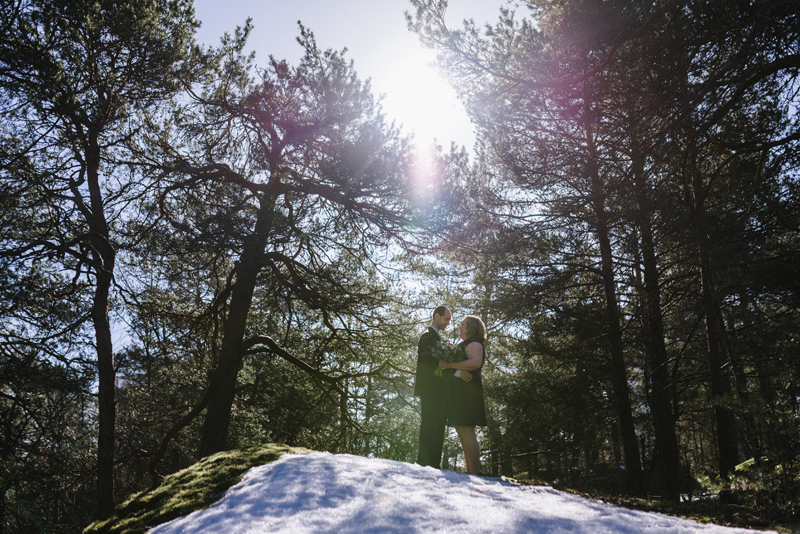 4 things you can think of when planning your intimate wedding

There's no need to travel
Not saying you can't, but while eloping usually means traveling far away, I'd like to speak up for staying just were you are and celebrating at home. I love nothing more than documenting people in their homes, the same goes for weddings.There's something so special with being in a place you know and love. Just imagine being reminded of glimpses from your wedding in you everyday life later on.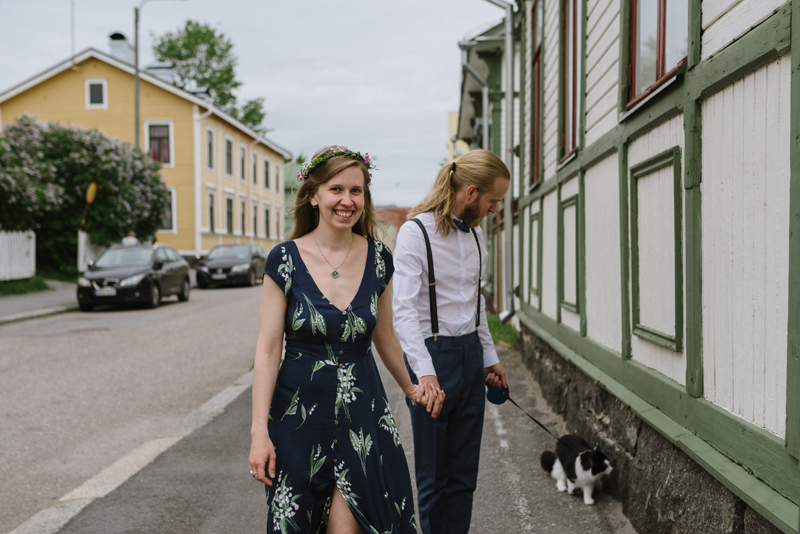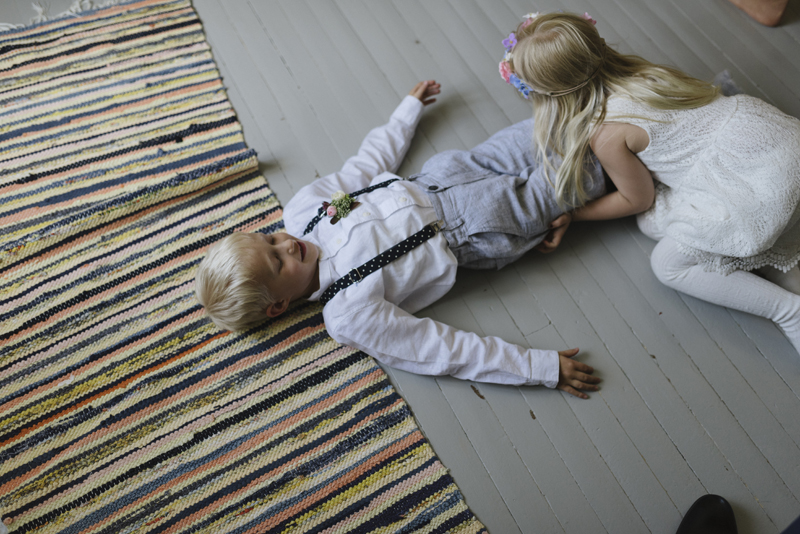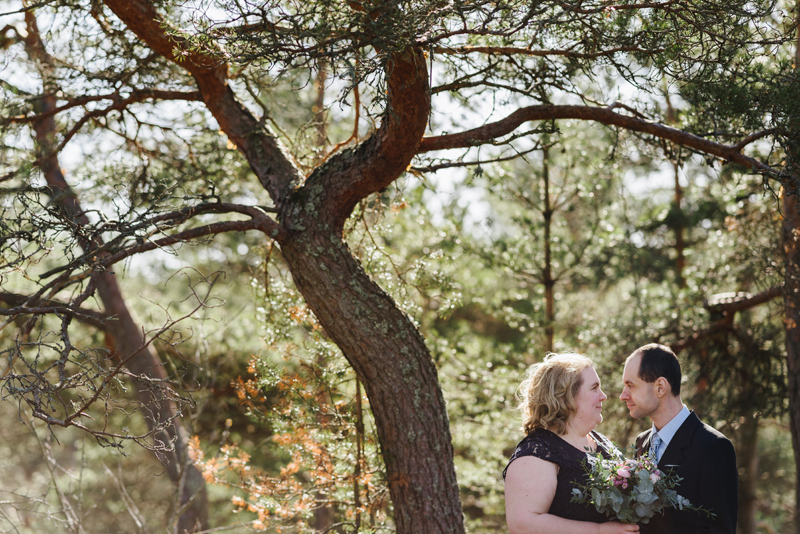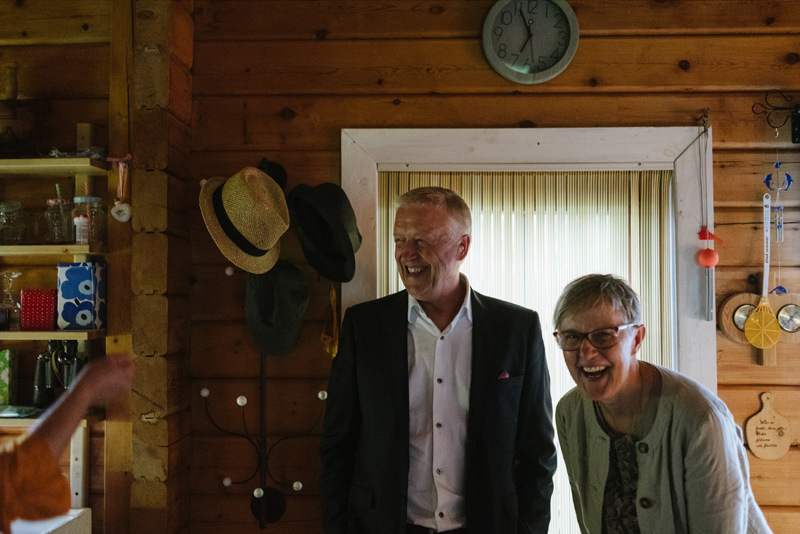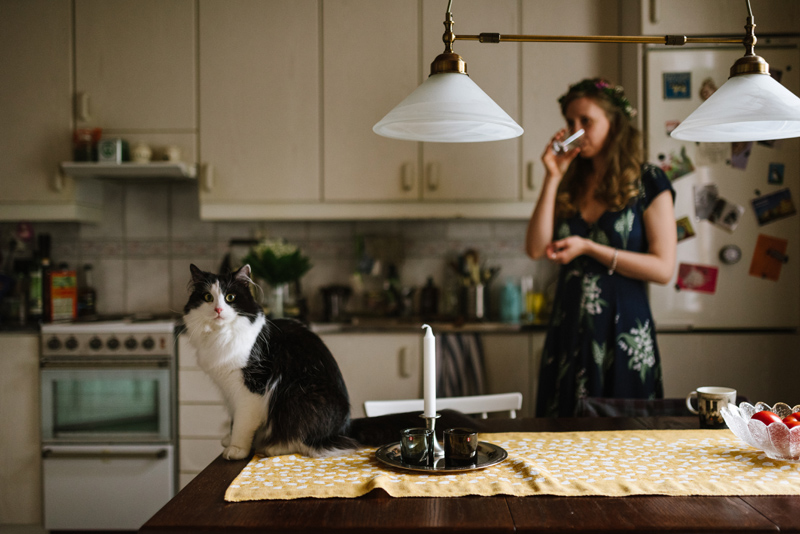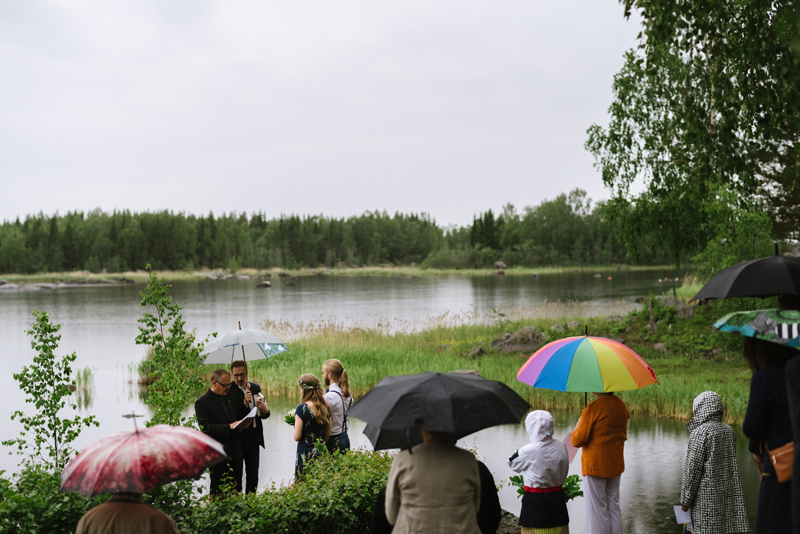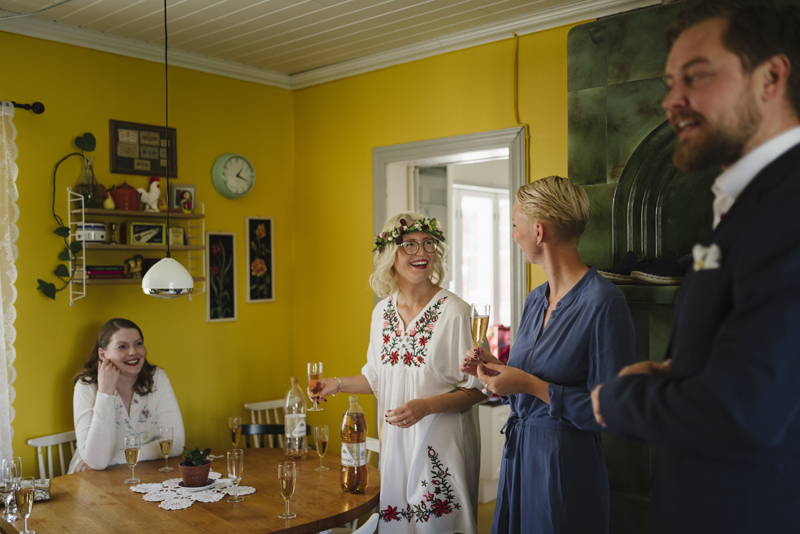 Make a day of it
Even if you're only planning a short ceremony, it doesn't mean you can't make a day out of it. It doesn't have to get complicated or expensive, just try to think of a couple of things you like to do together, and try to fit those into your wedding day. It can be as simple as deciding what you want for breakfast or that you'll go out and pick flowers for your wedding bouquet before the ceremony.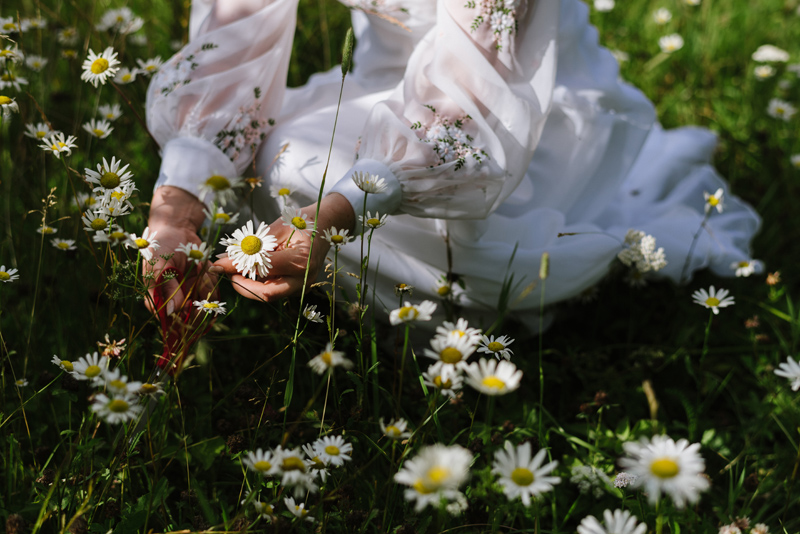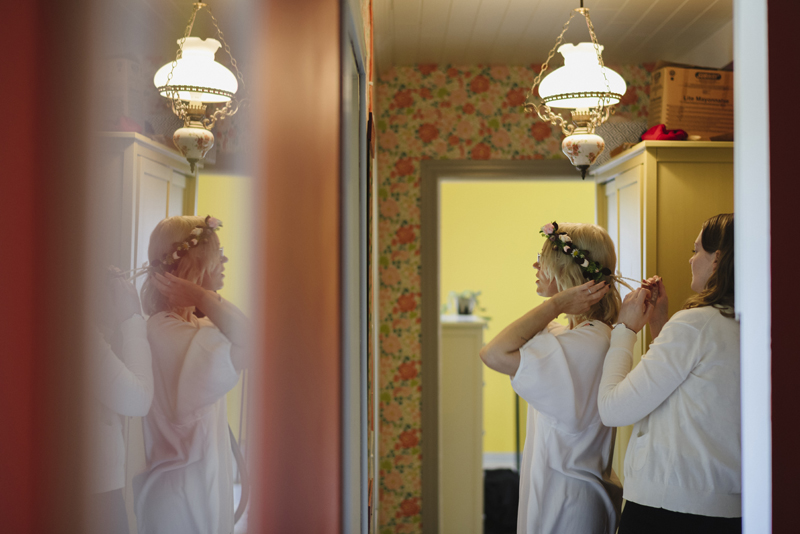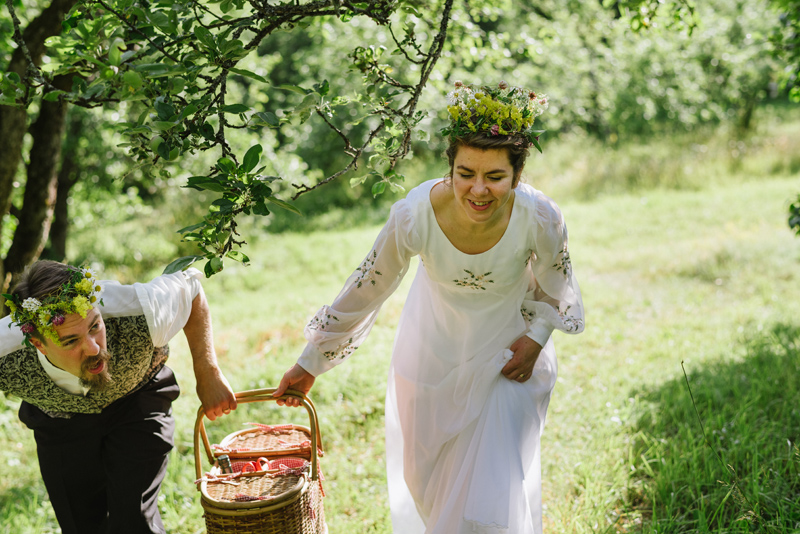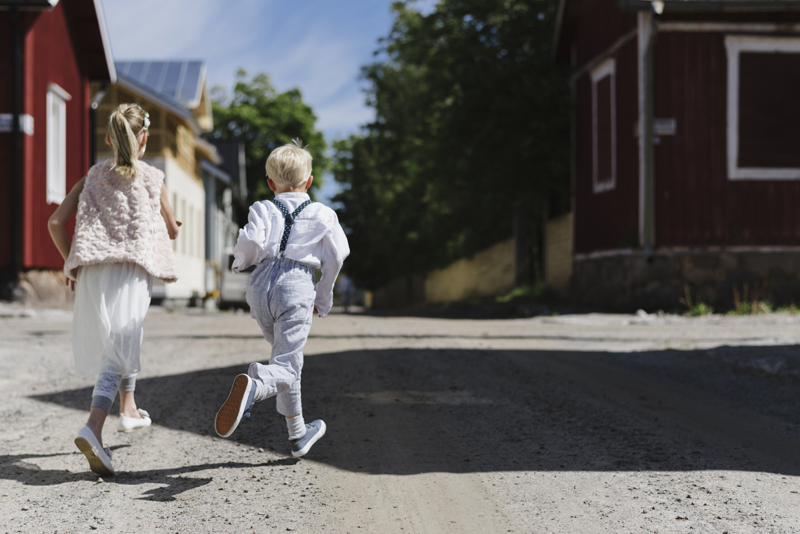 Make the ceremony last a bit longer
All wedding ceremonies usually pass in a blink, but especially intimate ones are usually over in only minutes. To be ready for it, and extend the joy of this special moment, you can plan a little something extra to make it last a bit longer. While there are many ways you can add a personal touch to the ceremony, from music, to reading your own vows, you can also save these things for later and for example do an intimate exchange of letters that you can read in you own time, out of the spotlight.
I have a very fond memory of walking together to the ceremony on Sabina and Tommi's wedding day. The weather was perfect and the family walking together was such a lovely moment and created a beautiful build up to the short and sweet ceremony.
If your closest familiy or friends would like to take part of your day, you could also ask them to meet your for a cheer right after the ceremony. If you want to celebrate on your own, you can make it only a quick toast and let them wave you off as you drive away.

Think of the portrait session as a wedding reception for two
Even if you're not planning a reception with many guests, you can still celebrate your marriage. Why not pack a picnic basket and take it out to your favorite spot for a portrait session. Walking around an area you know and love would be a beautiful way to celebrate being just married. I'll follow along but also make sure I give you some space to enjoy these moments all on your own.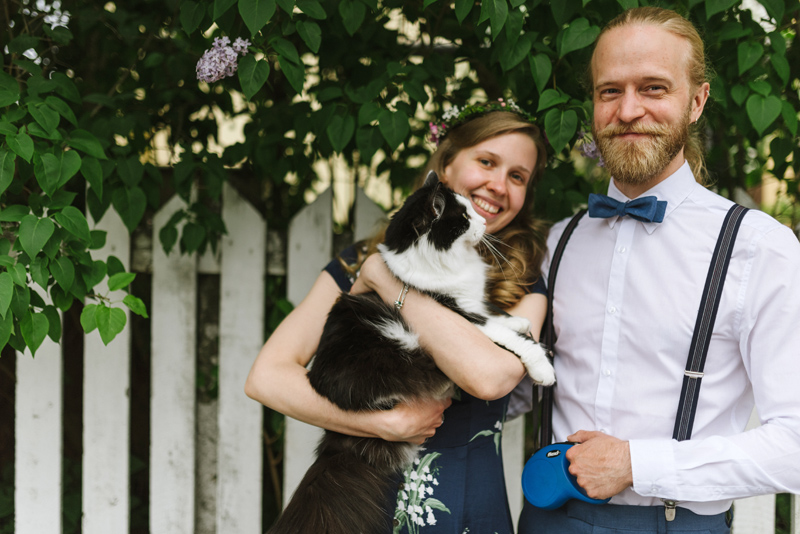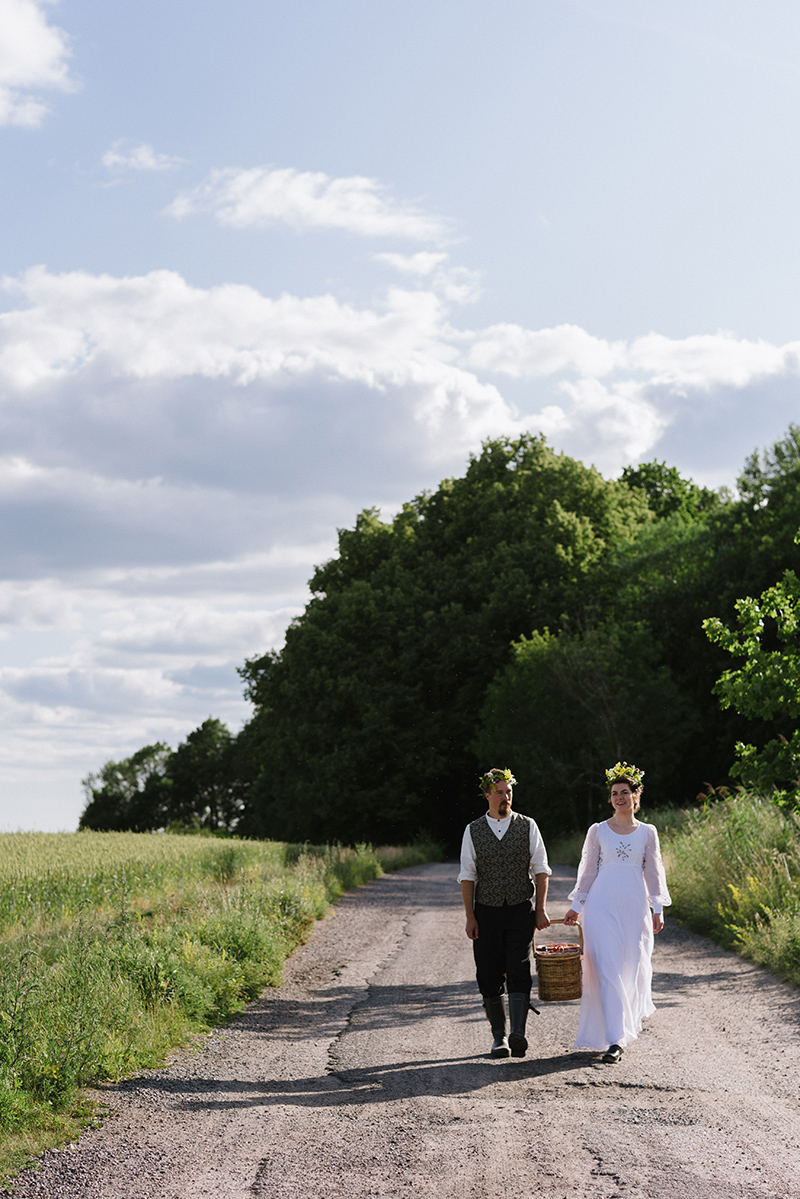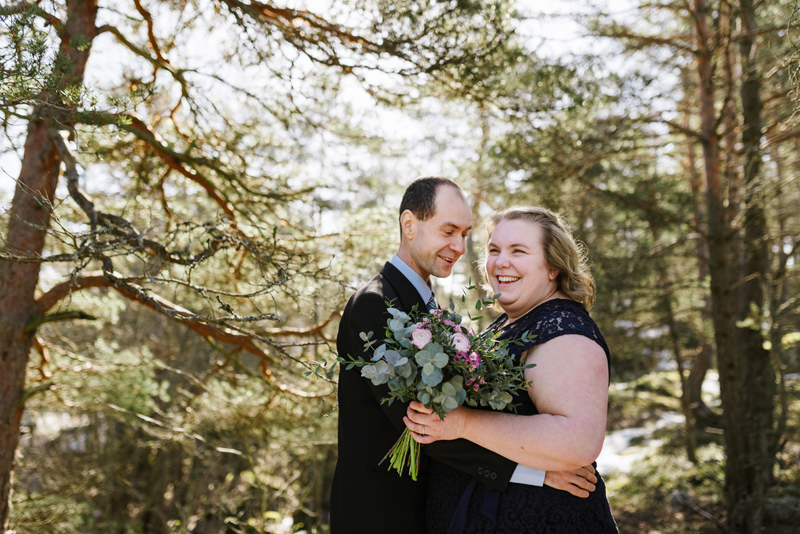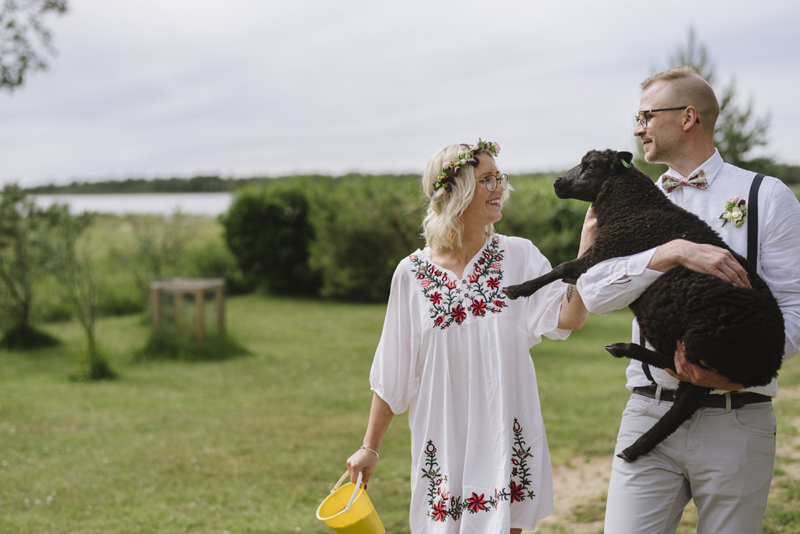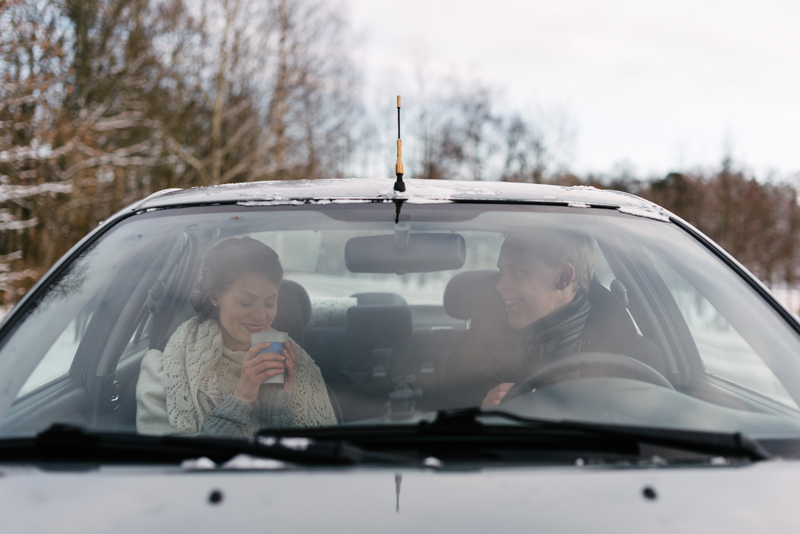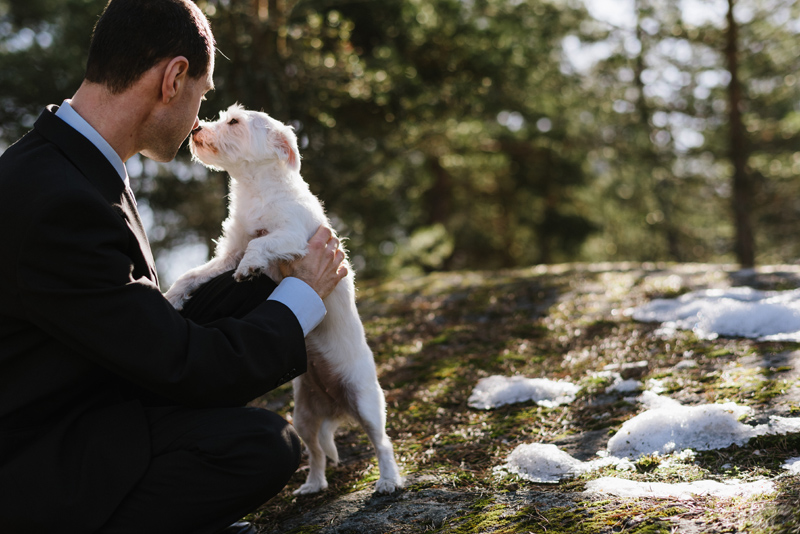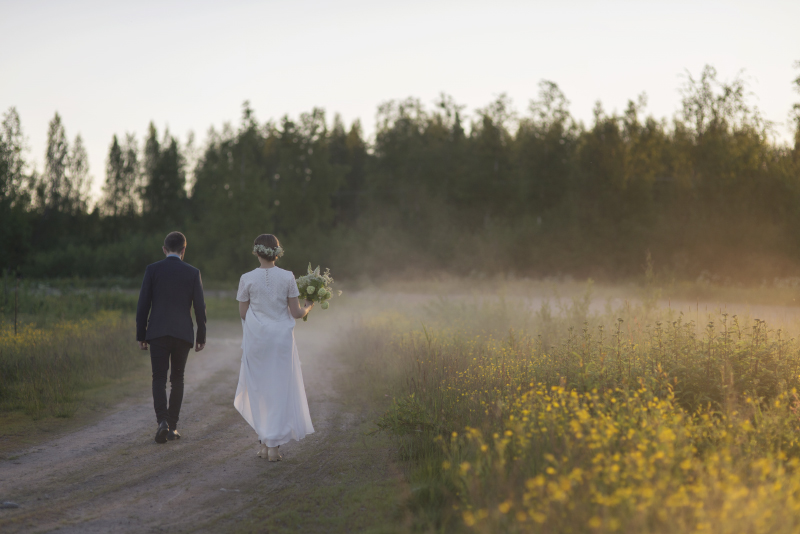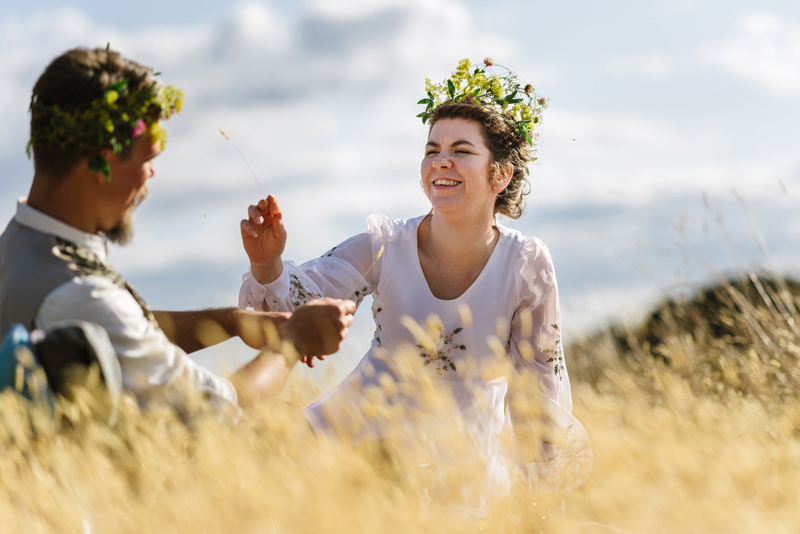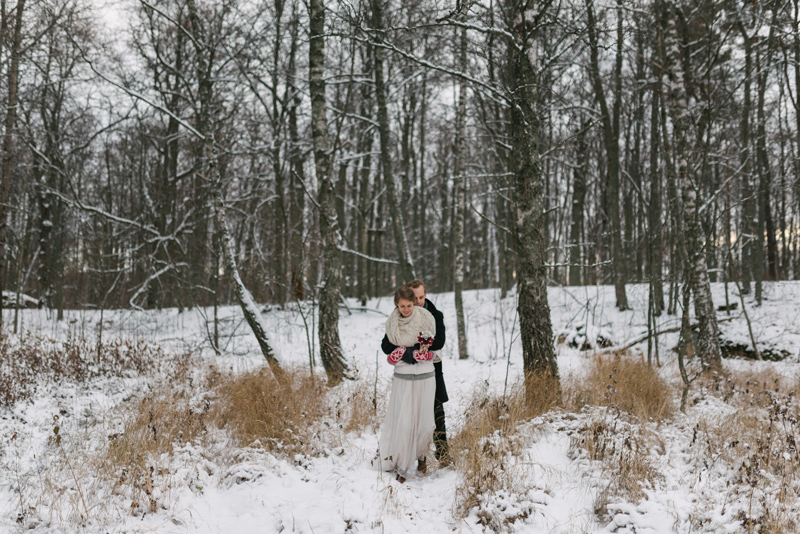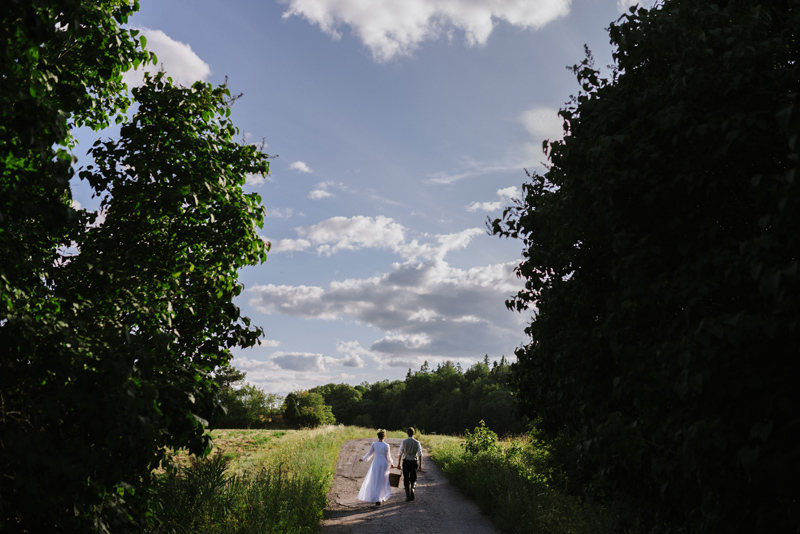 My photography is about capturing moments and turning them into a story, and I therefor prefer to be with you for the entire day since I want to savor every moment. No matter how long your wedding day will be, I'd like to be there to tell the story of your happiest moments. 
I still have open dates for 2020, and have started booking weddings for 2021, so send me a message if you're looking for a photographer. I am now offering full day wedding photography (12 hours) to a reduced price, with only five spots remaning, so get in touch now if you're curious and I'll tell you all about it.